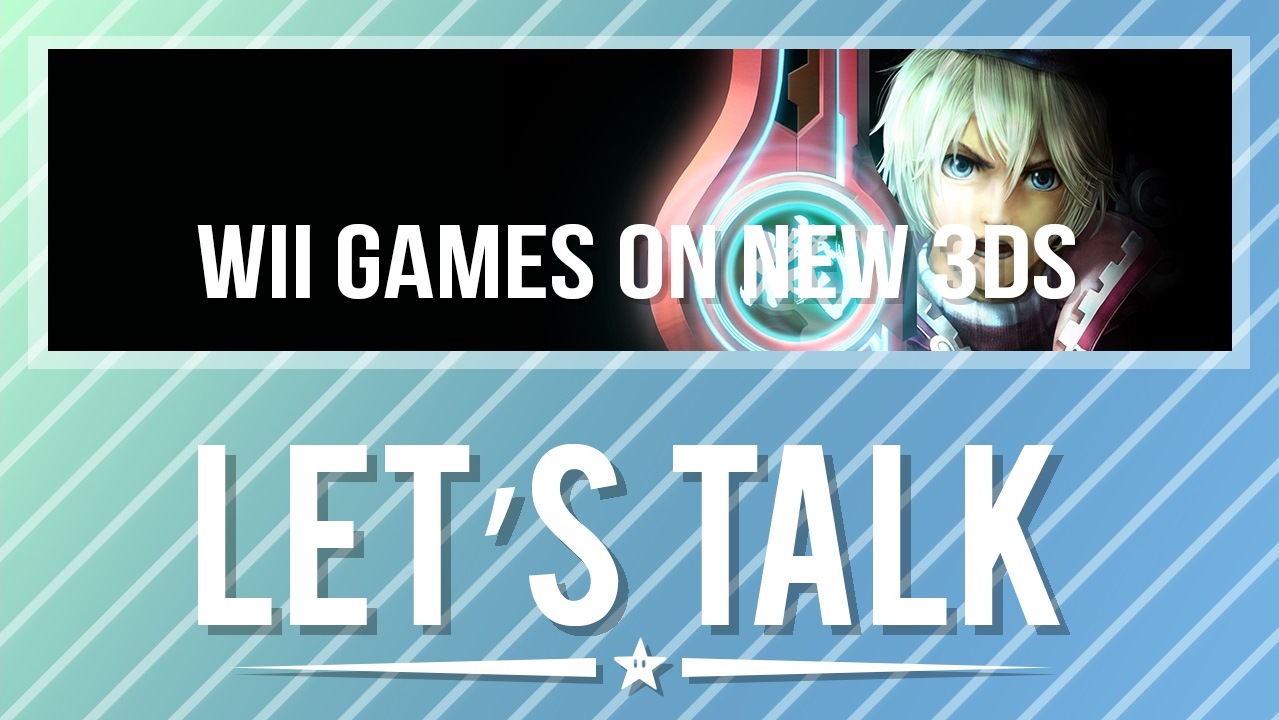 Let's Talk #3: Which Wii games do you want to see on New 3DS?
It's a big day for the New 3DS. Xenoblade Chronicles 3D is available in North America (though it launched last week in Europe in Japan), which means the system has its first "exclusive".
I can't begin to tell you how excited I was when Nintendo announced Xenoblade Chronicles 3D. You see, the original Wii title ended up being one of my favorite games of all time. I also love being able to play games in a portable format so I can take them wherever I go. It was the perfect match! As much as I appreciate brand new games, ports/remakes here and there aren't a problem I feel.
So here we are. Xenoblade Chronicles 3D, originally a console game on Wii, is now in portable form on New 3DS. That begs the question: could similar games receive the same treatment in the future? That's where this week's topic comes in!
---
Here are a few of my thoughts:
There are a few titles that I'd be interesting in seeing on the New 3DS. I'll talk a tiny bit about my selections below.
– Okami – I was pretty disappointed when Okami HD was announced, only to see that Capcom wasn't bringing it to the PlayStation Vita. So… how about the New 3DS?! That would give me an opportunity to play it on a handheld!
– Super Mario Galaxy 1 and 2 – Like Xenoblade, these two are among the best games I've ever played. I would totally welcome New 3DS ports/remakes!
– The Legend of Zelda: Twilight Princess – right up there as one of my favorite Zeldas. Having it on New 3DS would give me another opportunity to play through the game once again.
Now I want to hear from you! Is there any particular game – or games – from the Wii era that you'd like to see brought over to the New 3DS? Sound off in the comments section, and be sure to check out some of your highlights from last week's topic below!
---
Last week's topic: Thoughts on the April 2015 Nintendo Direct
Jake
I was pretty pleased overall! I really appreciate that they keep adding on to the games that I already own. I'm really excited for both mario kart and smash updates and DLC. Splatoon is huge on my radar, and I can't wait for either fire emblem game that was shown. I don't currently have anything really like SMTxFE on my Wii U, so it is a welcome change from normal FE play style. The new amiibos are looking good, and I'm already so deep in that I can't help but get them all (though I missed out on Greninja so far). Overall, I really enjoyed it.
kthanxyousuck
As a 3DS owner, I wasn't really expecting too many announcements as I think majority of the 3DS library will be localizations this year and that would obviously be left for E3. There's really not much left in terms of first party unless they come up with some more wacky stuff like Tomodachi (which would be awesome).
I like MewTwo's new final smash and bringing Lucas back was cool too. That yoshi amiibo was too awesome and I like what I'm seeing from Fire Emblem if but I'm glad it's not coming out until next year (It took me 50 hours to beat awakening and I'm a little burnt out). I'm glad they listened to the fans about Codename Steam and will speed up enemy turns.
I like the way SMT X Fire Emblem looks but that's moreso because I am not familiar with SMT games. I've always preferred Awakening, Persona and Etrian Odyssey so I'm use to the anime style by now. People have said that they saw some Awakening characters in the trailer though and if you look at the battle parts, you'll notice little symbols by the fighters which seems to dictate their FE classes.
I'm going to need a little information on that Animal Crossing game since I can't really tell how big it's going to be. on the one hand it seems like an eshop game but it might not be.
Overall it was a pretty solid direct considering E3 is so close. I'm looking forward to the Level 5 event Tuesday and this is usually the time of year developers start announcing games out of nowhere (looking at you Atlus). Am I the only one hoping we'll hear about that Great Detective Pikachu game? I haven't forgotten about that guys!
And here are a few highlights from last week's topic! These all come from you guys.
Melatelo
It was pretty decent. People seem to be blowing it out of proportion though. Like it was good.. but not that good! Very weird to see nothing more on 'X' at all. No more on Devils
Third either!! In terms of new stuff / announcements there wasn't much of it- but I agree with you Brian, all the new announcements will be made at e3 which is just around the corner. I also gotta say although I am mostly interested in Wii U…it's disappointing to see the 3DS almost completely neglected. We've had a good pace of releases up until now but what's coming next? We've got quite a lot of confirmed first party Wii U titles coming but virtually no 3DS ones.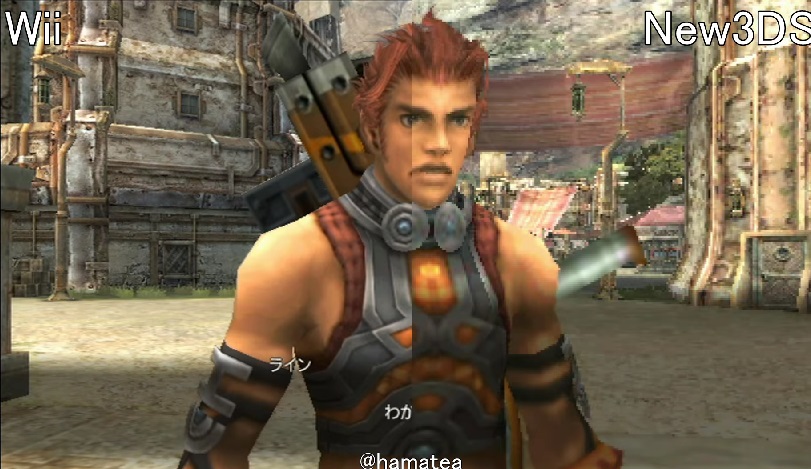 We have a couple of new videos comparing the Wii and versions of Xenoblade Chronicles, courtesy of YouTube user Hama Tea. You can watch both of them below.
Obviously the textures took a big hit on New 3DS, but it's really not that bad – especially in person. I've only played a bit of the New 3DS version, though I'm impressed that it runs as well as it does!
Did you know that the Wii version of Rodea: The Sky Soldier is the only one with multiplayer? The Wii U and 3DS editions do not. In the Wii game, four players are able to race to the end of five levels.
Watch another round of footage from Rodea on Wii above.
The original version of Xenoblade Chronicles on Wii came with an auto-attack bug. It wasn't a major issue, but it's something that has since been corrected in the New 3DS version.
Here's what the folks at German site ntower passed along:
It's about the bug that made your characters weaker than their status screen showed. Your characters have an auto-attack, which ranges between two fixed points. For example: Shulk has an auto-attack power of 1200-1600 points, at least the status screen says that. But the bug didn't make it possible to deal more damage then 1299, because it always just took the minimal possible damage and added 99 points to it. It was never possible to deal 1600 in that situation, only with critical attacks and special attacks.
The good news is that Xenoblade Chronicles 3D addresses this issue completely. Your characters can now dish out full damage with auto-attacks.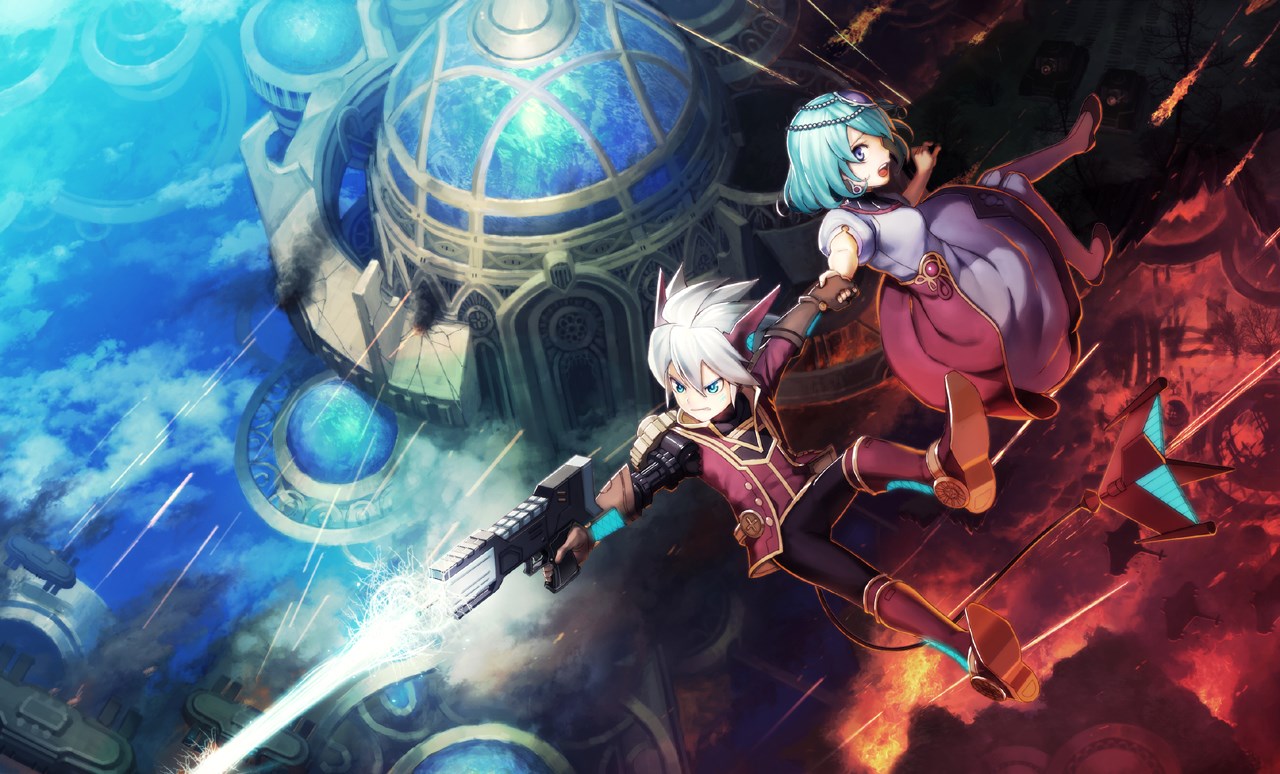 When it comes down to it, there are two versions of Rodea: The Sky Soldier. There's the game for Wii, which was Yuji Naka's original vision. Kadokawa Games also prepared releases for Wii U and 3DS. If you're interested in learning about how Rodea differs on Wii U, 3DS, and Wii, check out our report here.
We've seen plenty of trailers and footage for the Wii U and 3DS versions of Rodea: The Sky Soldier. You can now check out the Wii title in action below.
Rodea: The Sky Soldier launches on September 22 in North America, and September 25 in Europe. First-print copies of the Wii U game will include the Wii title
.
Vblank Entertainment prepared a physical version of Retro City Rampage on the PlayStation 4 a few months ago. That was followed up with another announcement today of a physical version for the PlayStation Vita release. With the news, some fans wondering about the possibility of Nintendo versions getting the same treatment.
Sadly, there won't be physical versions Retro City Rampage of either Wii or 3DS. Vblank's Brian Proviciano explained why:
I looked into both Wii and 3DS when determining which platform(s) to do a physical version for as well. Unfortunately, the minimum print runs, cost per unit and other factors lead to me not doing them. They would've been super cool, but it all comes down to projected cost and estimated risk. For example, I put in the work to get approval for releasing it unrated so it could have a lower retail price. Cartridges (whether it's 3DS or PS Vita) also cost much more than discs to produce, so that meant PS Vita still wound up being $5 more than the PS4 blu-ray version — but I take the steps I can to keep costs low.