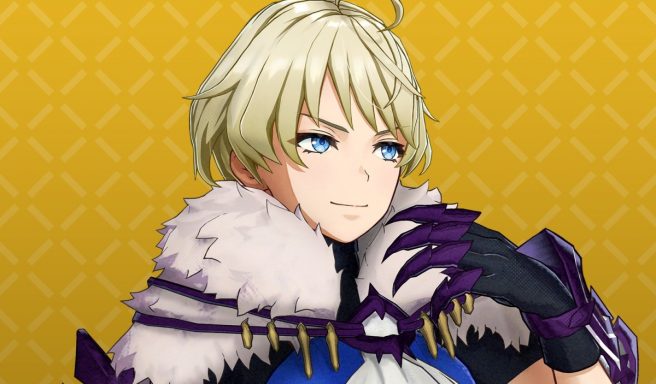 Fire Emblem Engage is now only a week away, and while the game's character introductions will soon be winding down, we now have a look at Merrin. As usual, this is via the Japanese Twitter account with SatsumaFS sharing translations.
Merrin, a royal soldier of Solm, is a knight that is elegant and pursues stylishness. She'll start off the game with the Wolf Knife class, which is a unit that rides swift wolves through the battlefield. They use daggers and bring chaos to enemy lines.
You can get a quick look at Merrin in Fire Emblem Engage below.
Fire Emblem Engage will be out for Switch on January 20, 2023. We have other character introductions for Alear here, Framme and Cramme here, Marth here, Alfred and Celine here, Celica here, Louis here, Chloe here, Sigurd here, Etie here, Boucheron here, Lumiere and Veyre here, Diamant and Alcryst here, Anna here, Ivy here, Timerra here, Zephia and Marni here, Byleth here, Byleth here, and Griss, Mauvier, and Yunaka here, Fogato and Hortensia here, Lyn here, Roy here, Amber here, Jade here, and Rosado here, Eirika and Ephraim here, and here, Citrinne here, Bunet here, Kagetsu here, Lucina here, Ike here, Lapis here, Sommie and Panette here, Micaiah here, Seadall here, Goldmary here, and Zelkov here.
Leave a Reply