Beat the heat and take a virtual summer vacation underwater in the depths of the oceans in Dive: The Medes Islands Secret!

Dive: The Medes Islands Secret, a new and unique 2D Action game exclusively for the Wii platform from Cosmonaut Games, has confirmed its launch in North America for July 26th, and Europe for July 30th. Aiding the game's upcoming splash into the marketplace, we're pleased to share new game screenshots that showcase the game's beautiful, underwater scenery and dangerous adventures.

Players are challenged to dive into an undersea world filled with mysterious adventures and breathtaking aquatic scenery. The game Nintendo Power Magazine calls "absolutely gorgeous", Dive: The Medes Islands Secret invites players to experience real-world locations captured in exquisite detail as they investigate the oceans mysterious landscapes in 2D action. Immersion and expansive real-world environments are captured in exquisite 3D detail. Dive: The Medes Islands Secret will be available for 1000 points via Wiiware download and is rated "E" [for Everyone].

About The Game:
Dive: The MedesIslands Secret invites players to investigate the mysteries of the deep as adventurer John Sanders, who is on a mission to unearth the long-since buried Temple of the Order of Medes Island. Through 10 levels and exotic real-world locations, including the Cayman Islands, Bermuda and Santorini, players utilize the Wii Remote to navigate 2D underwater puzzle landscapes in search of answers to the oceans greatest mystery. As players complete level objectives, they encounter options to upgrade dive equipment including fins, air tanks and spear guns, necessary to reach the farthest depths of the ocean. New equipment grants the player new objectives and an ability to revisit dive locations for new, deeper experiences. Along the way, they will confront dangerous predators including giant octopi, sharks and stingrays. Many treasures, rewards and achievements await those brave enough to Dive into the unknown.
Source: Cosmonaut Games PR


Quintessential JRPG experience is summoned to Wii

Glendale, CA – July 20, 2010 – Ignition Entertainment Ltd., a UTV Enterprise, a worldwide publisher and developer of videogames and Marvelous Entertainment announced that Arc Rise Fantasia is now shipping exclusively for the Wii™ system for the price of $39.99.

Arc Rise Fantasia casts a powerful spell on Wii as it summons a traditional and definitive JRPG experience unlike anything currently available for the console. At the heart of the journey is the reluctant hero L'Arc, who must rally friends and allies to defend the peaceful Meridian Empire from attack. The newly formed party of adventurers soon finds itself with much bigger problems, as the assault on the Meridian Empire soon gives way to a battle for the face of the planet. Arc Rise Fantasia packs an inventory full of memorable characters and locations, as well as strategic combat and a truly epic storyline.

SAN FRANCISCO & LONDON – (Business Wire) "By Odin's beard!" SEGA® Europe Ltd. and SEGA® of America, Inc. today announced they will bring Marvel's hall-of-fame franchise Thor™ to video game systems for an epic third-person adventure: Thor: The Video Game, scheduled for release on all five major video game platforms in 2011 including the Xbox 360® video game and entertainment system from Microsoft, the PlayStation®3 computer entertainment system, PSP® (PlayStation® Portable) system, Wii™ and Nintendo DS™.

"We are proud to be bringing Marvel's Thor to his first solo video game adventure," commented Gary Knight, Senior Vice President of Marketing at SEGA Europe and SEGA America. "Thor: The Video Game will finally bring the immense power of this iconic hero to lifelong fans, and introduce the God of Thunder to a whole new audience as a true Marvel Super Hero."



"I think Eurocom also have something to prove. That [Wii] is a perhaps sometimes underrated and underused piece of hardware. They're pushing it incredibly hard, I mean the graphics are phenomenal and their production values, both cinematic and facial animation production values, the destructibility is incredible for the platform." – GoldenEye 007 executive producer Julian Widdows
I'll be honest…I thought the initial batch of screenshots looked pretty underwhelming. The latest images did show a bit of improvement though, and the game still has a few months to go before it's released.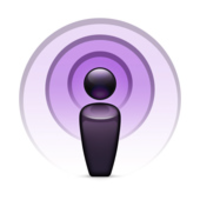 As if it wasn't already easy enough to guess, NintendoEverything.com and GamingEverything.com have started up a joint podcast, headed by yours truly! To jump right into it, the first episode was recorded today with staff members from both NE and GE, as well as some people you've never heard of, so give it a listen as I explain exactly what this all means with a helpful FAQ. Thanks a bunch for support, you guys, and I really truly hope you find the podcast enjoyable! If not, definitely let me know what we can do to make it better for you to hear!
FAQ
You said this was a GamingEverything and NintendoEverything joint podcast. Does this mean you'll talk about one system more than any other?
Nope! It is technically a multiplatform podcast, but it's really casual in terms of which systems get expressed in which ways. Don't expect any flaming going on in here!
Should I bother listening to this if I only visit NintendoEverything.com?
Yes, absolutely! Not only do we cover a lot of important Nintendo news, most Nintendo-centric podcasts have a lot of talk of the other systems, so it should be completely bearable if not enjoyable to you.
Is this podcast on iTunes? Can I subscribe to it?
The answer is both yes and no. It is not on iTunes yet but it will be by this time next week. I'll let you all know when it is and how you can subscribe to it as soon as it is! For now, just download the raw MP3 or listen to it in your browser!
Who all in on the podcast?
The podcast team this particular episode consists of 5 people:
Austin: That would be me. The GamingEverything and NintendoEverything feature-writer who pops in and out at random times.
Jack: Jack is a writer for GamingEverything who is also an avid Nintendo fan.
Mitch: Mitch is another GamingEverything writer, who is a pretty well rounded gamer, but has a soft spot in his heart for Sony.
Nick: Nick is simply a friend who enjoys playing games and talking about them. He is a staff member on neither site.
Laura: Laura, our sole female, is a gamer who also does not write for either site, but contributes to the podcast with her love of gaming.
~~~~~~~~~~~~~~~~~~~~~~~~~~~~~~~~~~~~~~~~~~~~~
If you have any other questions, post them in the comments or e-mail them to me at [email protected] Otherwise, I'll let the podcast speak entirely for itself!
NGE Podcast: Episode 1: Memoirs of a Ke$ha (Click to listen, right click and "Save As" to download!)

Top Ten Individual Platform Sales (Jan-Jun)
1. New Super Mario Bros. Wii – Wii
2. Pokemon SoulSilver Version – Nintendo DS
3. Red Dead Redemption – Xbox 360
4. God of War III – PlayStation 3
5. Wii Fit Plus w/Balance Board – Wii
6. Wii Sports Resort w/ Wii Motion Plus – Wii
7. Pokemon HeartGold Version – Nintendo DS
8. Call of Duty: Modern Warfare 2 – Xbox 360
9. Just Dance – Wii
10. Super Mario Galaxy 2 – Wii
Top Five Combined Platform Sales (Jan-Jun)
1. Red Dead Redemption (360,PS3)
2. New Super Mario Bros. Wii (Wii)
3. Call of Duty: Modern Warfare 2* (360,PS3)
4. Battlefield: Bad Company 2 (360,PS3)
5. Wii Fit Plus* (Wii)