"The thing with motion controls is that it's perhaps not conducive to lengthy gaming sessions because you'd have to move both hands and arms for an extended period of time," said Tsujimoto, producer of Monster Hunter Tri. "I'm not saying there's anything wrong with motion controls, quite the opposite, but it wasn't appropriate with Monster Hunter Tri." – Ryozo Tsujimoto, Monster Hunter Tri producer
I'm perfectly fine with the fact that Monster Hunter Tri doesn't use motion controls. In fact, the game probably works out better with the Classic Controller Pro anyway.


Sakaguchi has started the official blog for The Last Story today. You can check out official art from the game here and the blog here.
– Ruri Island surrounded by mountain ranges
– The island can only be accessed through a port
– Island ruler has certain ambitions, seeks magic as a way to rise to power
– Ruri is prosperous in spite of the fact that the whole empire is poor and decayed
– Town wealth probably related to magic, attracts monsters
– Fate of the island will soon change forever
– Metal resources are scarce in the world of The Last Story
– Sakaguchi limiting amount of sci-fi influence on the world setting in the game
– Sakaguchi would like players to enjoy the smooth experience of exploring Ruri Island
– Ruri Island bathed in sunlight
– Not confirmed, but the whole game might take place on Ruri Island


CyberConnect2, a developer mainly known for working on .hack// and Naruto games, is almost ready to announce a new title. The company is expected to unveil their first game for the DS. CyberConnect2 has opened a teaser site, which indicates that some news will be shared in seven days. You can check it out right here.

These estimates come from the-drill blog…
PSP – 37,300
Wii – 33,200
PS3 – 27,800
DSi LL – 24,600
DSi – 15,700
DS Lite – 4,400
Xbox 360 – 3,400
PS2 – 1,900
PSP go – 1,500


Update: Added in the promo video of Move as well (thanks Thomas!)
The first image below is, of course, a picture of the Wii remote and nunchuck. Nintendo has used the image countless times as promotional material.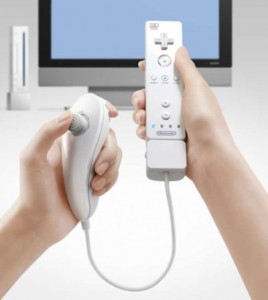 Now, here's one of the first pictures released by Sony of the newly announced PlayStation Move controller, along with its Sub-Controller…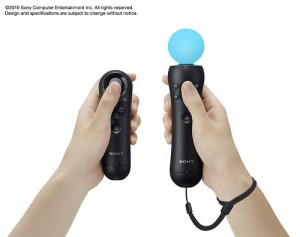 – From Nintendo and Shift
– Mini-game collection
– Predict number of search results for search items
– 14 games
– 8 playable with four players simultaneously
– Line Up: Search List – 1 player, predict number of hits for words, line the words up based on hits, mistakes will deplete your life
– Climb! Search Stairs – 1 player, do "and" searches for a given word and a word that you choose from a few cards, more hits with combination lead to the stairs that grow, stairs collapse over time
– Bomb Survival – 1 – 4 players, take turns choosing words in multiplayer, player who chooses word with fewest hits get bombed
– And Search! Panel 9 – 1 – 4 players, need to combine words that show up on panels with words on your cards, steal panels from friends, winner chosen by amount of panels you have and hit count
– Which Has More – 1 – 4 players, two answer multiple choice question, need to choose phrase that is searched more
– "Kensaku Robot" will teach you aspects about searching, including terminology (like "hit count")
– Search data provided by Google
– 10,000 words on the disc, can download more words and problems
– Releasing April 29, 4,800 yen

Cambridge, Mass. –March 9, 2009 – Harmonix and MTV Games today announced that a four pack of songs from pop sensation Lady Gaga, as well as a special Lady Gaga cover by COMEDY CENTRAL's South Park's own Eric Cartman will be added next week to the Rock Band Music Store of downloadable content for the Xbox 360® video game and entertainment system from Microsoft, PlayStation®3 computer entertainment system and Wii™.

Lady Gaga joins the more than 400 artists currently available through theRock Band platform. With more than 1,100 songs available,Rock Band is, without question, the industry leader in providing the best selection of interactive musical content, songs and artists.