* Developer: Shin'en Multimedia
* Platform: Nintendo WiiWare
* Genre: 3D Action Adventure
* Rating:
ESRB: Everyone, Mild Cartoon Violence
PEGI: 7+
* Release Date:
America: TBD
Europe: TBD

Let Jett Rocket explore the beautiful planet of Yoroppa and find out why it has been attacked by the evil 'Power Plant Posse'. Ride the ocean on your Jet Boat, parachute from giant cliffs, speed through arctic regions on your Jet Snowboard or skyrocket with your Jet Pack. Just be Jett Rocket in this epic futuristic full 3D Action-Adventure!

Jett Rocket supports 4:3 and 16:9 screen modes, PAL (576i), NTSC (480i) and EDTV/HDTV (480p) and runs in super-smooth 60 frames/sec.

Jett Rocket will be available exclusively via Nintendo's WiiWare service.
This looks pretty incredible for WiiWare, don't you think?


Triple Shot Sports is the most advanced recreational shooting game available on WiiWare, immersing the player in the world of competitive target shooting. Release date March 15th 2010 and will cost 500 points.

Most Olympic events consist of activities that are traditionally derived from hunting and combat skills. Over time these practice's have evolved into a variety of competitive sports that include, Archery, Pistol Shooting and Free Rifle.

As with real life shooting events you have full control over the aim of the weapon. You must also take into account the prevailing weather conditions and the athlete's breathing pattern as these can both influence the accuracy of the shot.

Today, Crystal Dynamics and Square Enix announced Lara Croft and the Guardian of Life. The press release, however, did not state which platforms the game is in development for. The only detail shared is that it "will be released via digital download in 2010." As we know, Nintendo has their own downloadable services in WiiWare and DSiWare. I don't really expect the game to land on DSiWare, but WiiWare seems like a more realistic possibility. Information about the title will be revealed soon, but we'll have to see if Lara Croft and the Guardian of Life ends up on the Wii or DS.



Game With Dual Modes of Play For Nintendo DS is a Whirlwind of Fun for Kids

Warner Bros. Interactive Entertainment announces Galactic Taz Ball, a new videogame for the Nintendo DS™ starring Taz, the frenetically fantastic Looney Tunes character beloved by all. The game will be available for Europe in May 2010 and for North America in Autumn 2010.

"Taz is one of the most popular characters in the Looney Tunes family, and with Galactic Taz Ball kids can have fun for hours with action, exploration, platform challenges and puzzle solving," said Samantha Ryan, Senior Vice President, Development and Production, Warner Bros. Interactive Entertainment. "This creative game packs all of the wild fun that everyone loves about Taz into a handheld experience with two unique modes of play."


Thanks to Ross M for the news tip!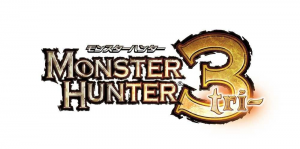 Edit: I know a lot of you are going to try and pick up the demo as soon as you can, but I think it's only fair to warn you that most (probably all) Gamestop locations are requiring you to pre-order the game in order to receive a demo. At my location, they assured me that if I didn't like the demo, I could get a full refund, but I'm not sure if that applies everywhere.
As many of you already may know, demos of Monster Hunter Tri have been distributed to many Gamestop/EB Games a few days early, with many locations already having them in stock. When I heard this, I called up my local Gamestop and asked if they had received their copies. Much to my delight, they did, and I immediately headed out to give it a shot.
When I popped my copy into my Wii and got comfortable up on the couch, I got a little excited. I had never played a Monster Hunter game before, and I had heard a lot of great things about them from fans of the series. Unfortunately, my excitement waned a little bit when I looked at the instructional poster that came with the demo. There were 8 classes represented on the sheet, and each one had a very different style of control. Now, maybe I'm a minority here, but I prefer my games to be kept pretty simple and straight to the point. I'm not a big fan of having to learn long strings of combos or complex controls just to be able to play my game's tutorial. Regardless, I shoved aside my preconceptions about how much I'd enjoy it and let the title screen roll.