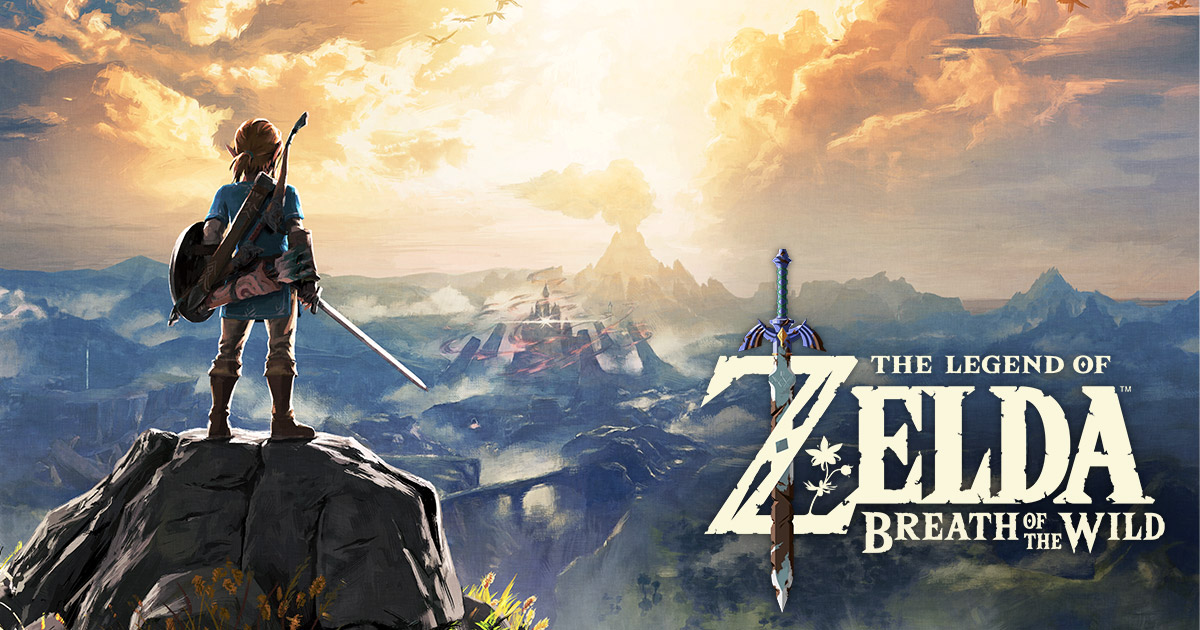 Back during the summer, French website Jeuxvideo interviewed Zelda series producer Eiji Aonuma. Although it had some interesting comments, the discussion largely went unnoticed. We decided to follow up with a full translation since we felt that it was a pretty worthwhile interview.
Zelda series producer Eiji Aonuma and art director Satoru Takizawa were the participants this time around. The two were asked about the game's difficulty in relation to The Master Trials, why Hero's Path Mode wasn't in place originally and was instead added as DLC, timeline talk, and even the possibility of Zelda II remake – plus more.
Continue on below for our full translation.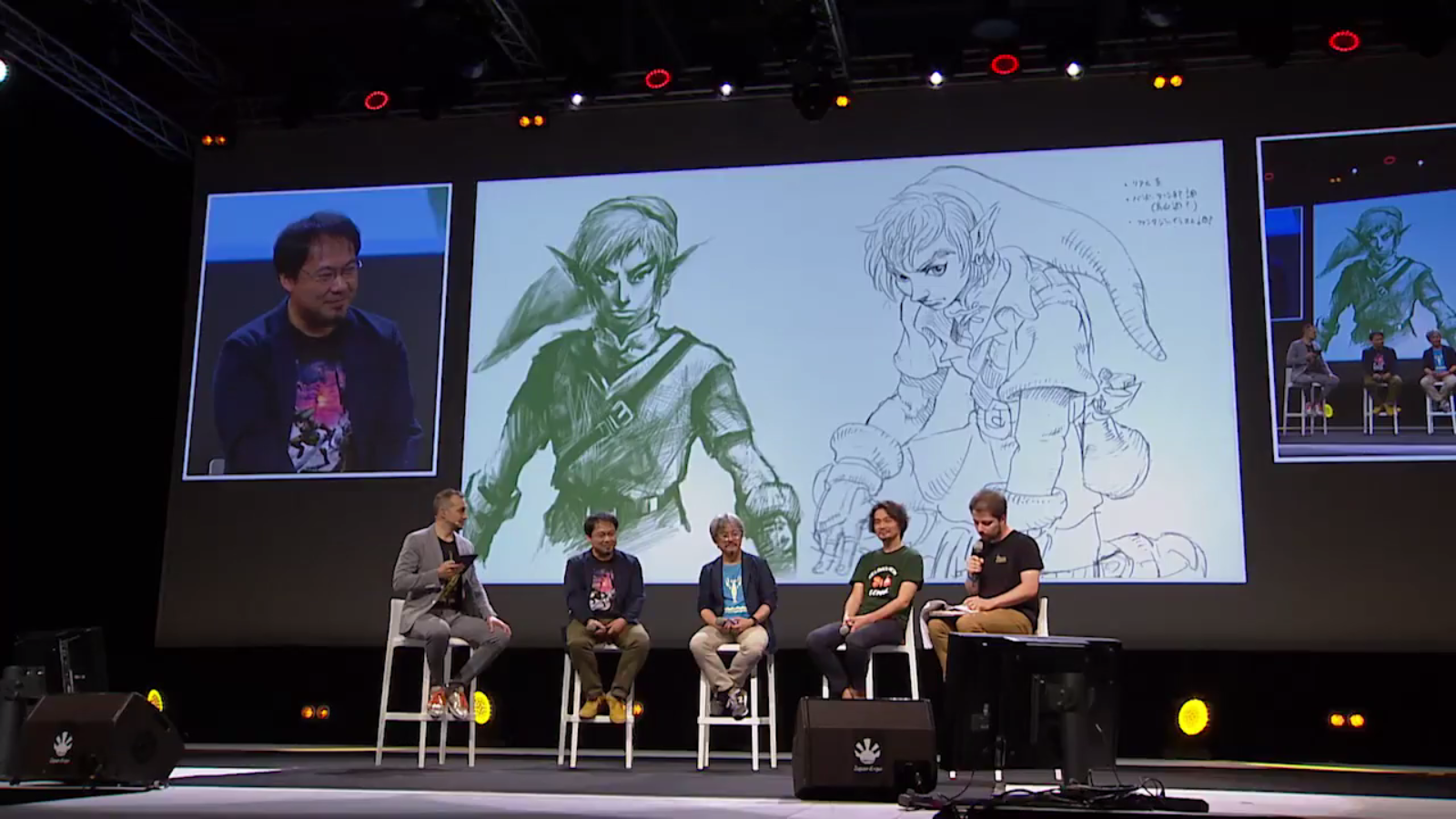 Nintendo of France has uploaded a video of the full Master Class – The Art of the Legend of Zelda Series panel from Japan Expo to Youtube. Eiji Aonuma (producer), Eiji Nakano (illustrator) and Satoru Takizawa (art director) talked about what it was like creating the art of Breath of the Wild and several other Zelda games. Note that the panel was held in French (and Japanese), so you'll have to understand either of those two languages to get the full experience out of this.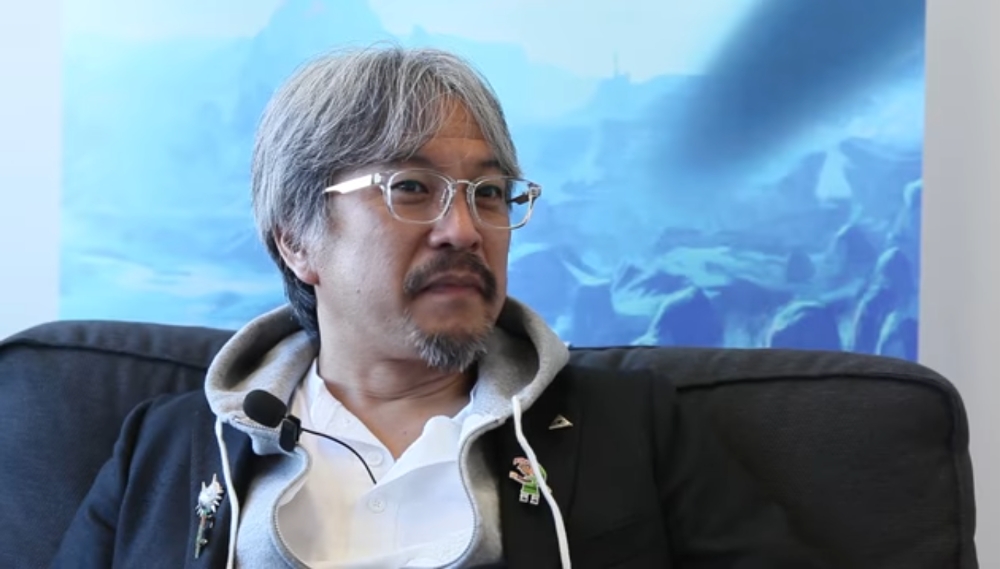 At Japan Expo this week, GameReactor caught up with Zelda producer Eiji Aonuma. The discussion included talk about Breath of the Wild and Zelda in general.
Regarding Breath of the Wild, Aonuma reflected on the game's reaction and those who say that the final boss was too easy. He also spoke in (very) vague terms about the next main Zelda – wanting to include HD Rumble, but it's a long way off. Also, Aonuma basically said that Link is ambidextrous.
We've included what we feel are the more notable comments from Aonuma below. The full interview is on GameReactor here.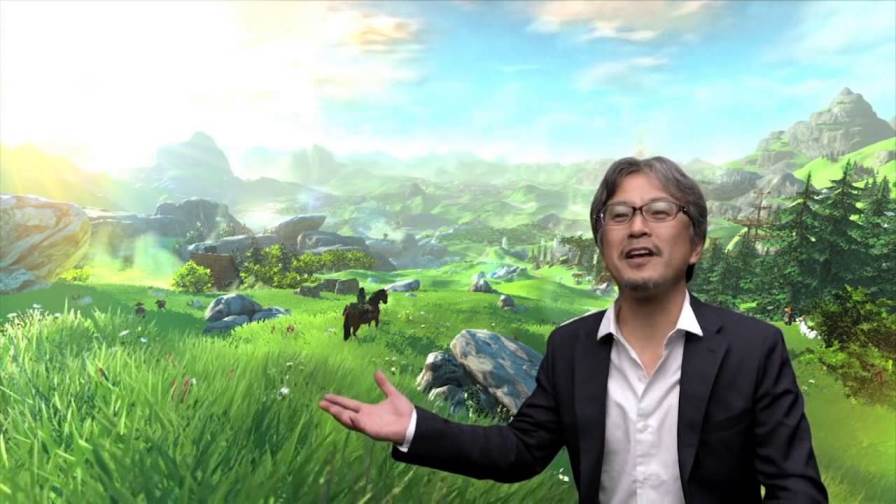 If you're looking for some good Zelda reading material, you may want to read up on a new interview published by Denfaminicogamer. The site shared a huge discussion conducted between series producer Eiji Aonuma and Square Enix's Jin Fujisawa, who has been overseeing the Dragon Quest series. Much of the talk is about Zelda: Breath of the Wild and the franchise in general. I don't think we could even begin to do the interview justice by posting a summary or excerpts here, so read up on the full interview on this page if you're interested.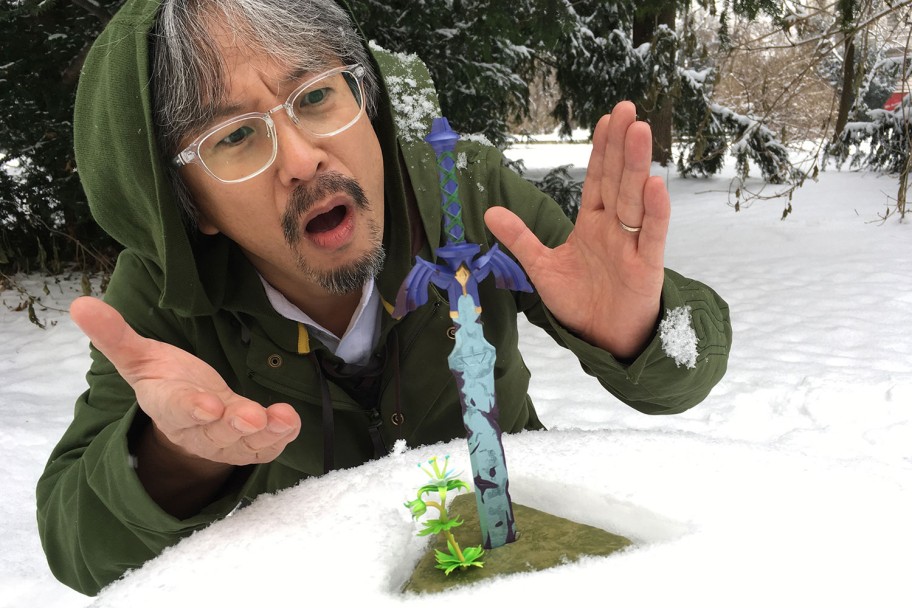 It's not all leaks coming out of the Japan Expo Twitter account today. The account also confirmed that The Legend of Zelda mastermind Eiji Aonuma will hold a "The Art of The Legend of Zelda Series" masterclass at the convention in Paris in July.
Aonuma won't be the first big Nintendo developer to appear at Japan Expo. Last year, Game Freak's Junichi Masuda was there to talk about Pokemon and in 2015, Shigeru Miyamoto himself also held a masterclass there.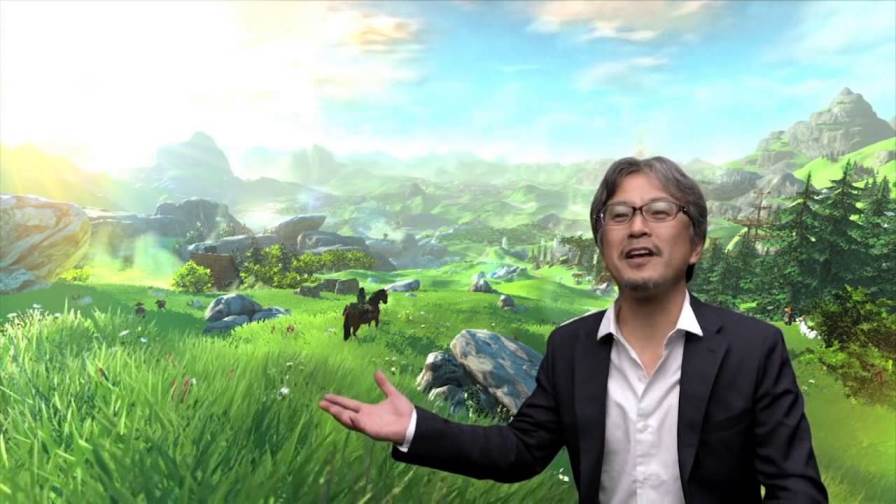 In the official Zelda: Breath of the Wild guide, two of the game's most important developers left messages for readers. Series producer Eiji Aonuma and director Hidemaro Fujibayashi both reflected on creating the massive title.
Aonuma's message was particularly interesting. In it, he spoke about the developing process of "creating while playing". Aonuma also touched on not being completely satisfied with development due to "a desire to keep evolving and growing."
As for Fujibayashi, he touched on the difficulties of trying to rethink Zelda's conventions. He also said that the team has "on occasion observed things happen in the field that not even we, who created the game, could have imagined."
We thought it might be interesting to share both of these messages from Aonuma and Fujibayashi. Read the full transcriptions below.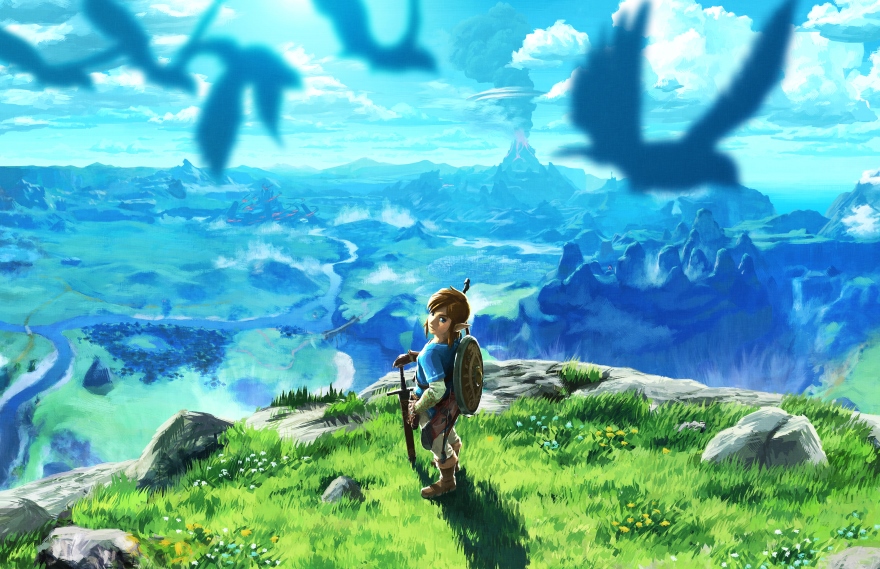 This week, Famitsu is publishing an interview with some of the developers behind The Legend of Zelda: Breath of the Wild. Director Hidemaro Fujibayashi and series producer Eiji Aonuma spoke about the game in-depth, among others. Ahead of the magazine's official release tomorrow, some tidbits from the interview have appeared online.
First, Famitsu asks about how Nintendo settled on Ganon's role in the game. Zelda was given a fairly deep portrayal, but Ganon only exists as a calamity. Fujibayashi responded by saying that, role-wise, it was unnecessary for him to be personified. If he talks, then his background would need to be shown and that would only be an obstruction in the game. That's why Ganon is shaped as it is.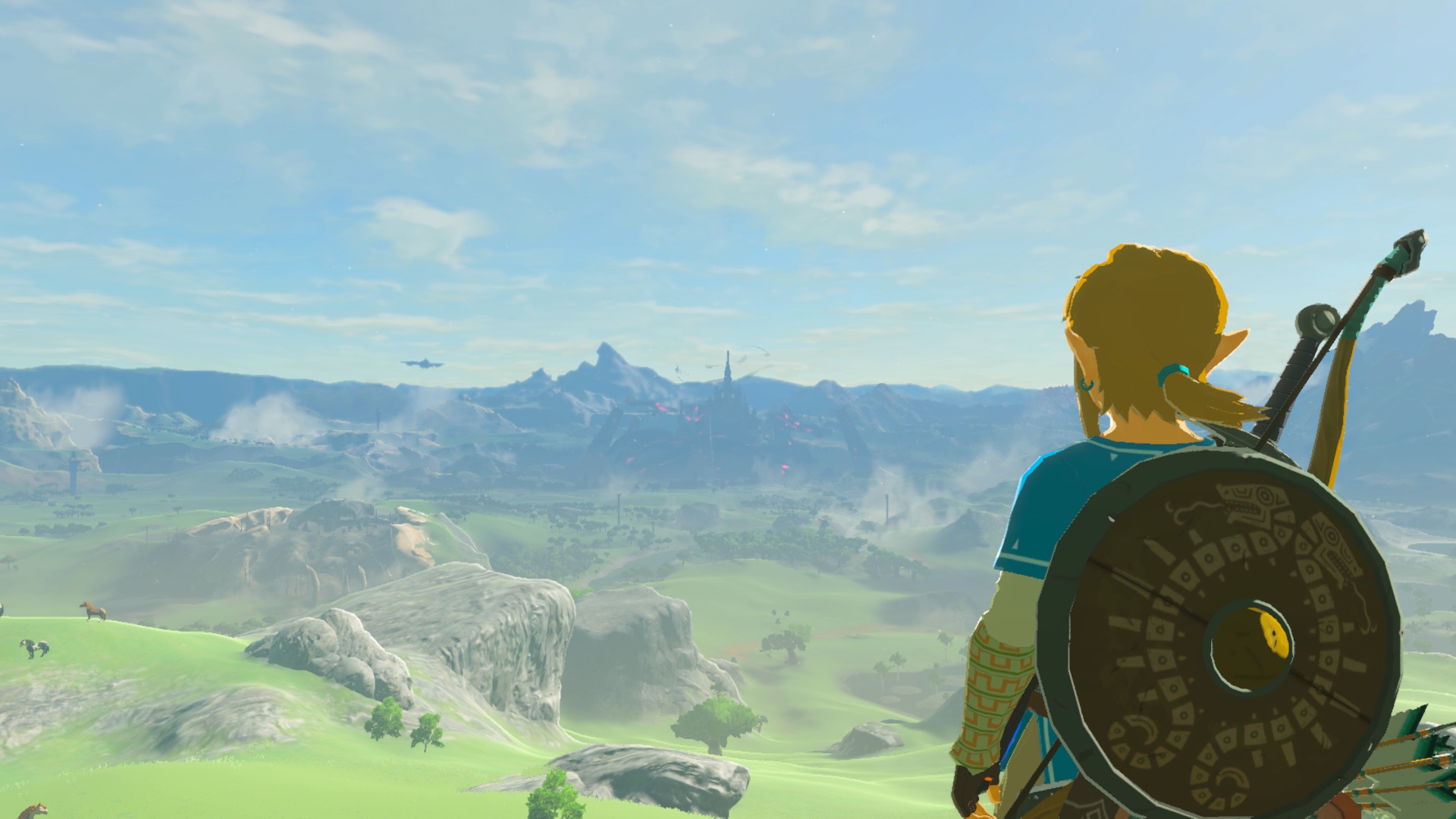 The Legend of Zelda: Breath of the Wild doesn't have support for HD Rumble. That being said, series producer Eiji Aonuma is certainly interested in the new force feedback feature Switch provides.
Speaking with Game Informer, Aonuma said that HD Rumble "is something I am keeping in the back of my head" and "would definitely like to visit" at some point in the future. He also brought up how it would work well in something like Skyward Sword – HD remaster, anyone?
Aonuma's full words: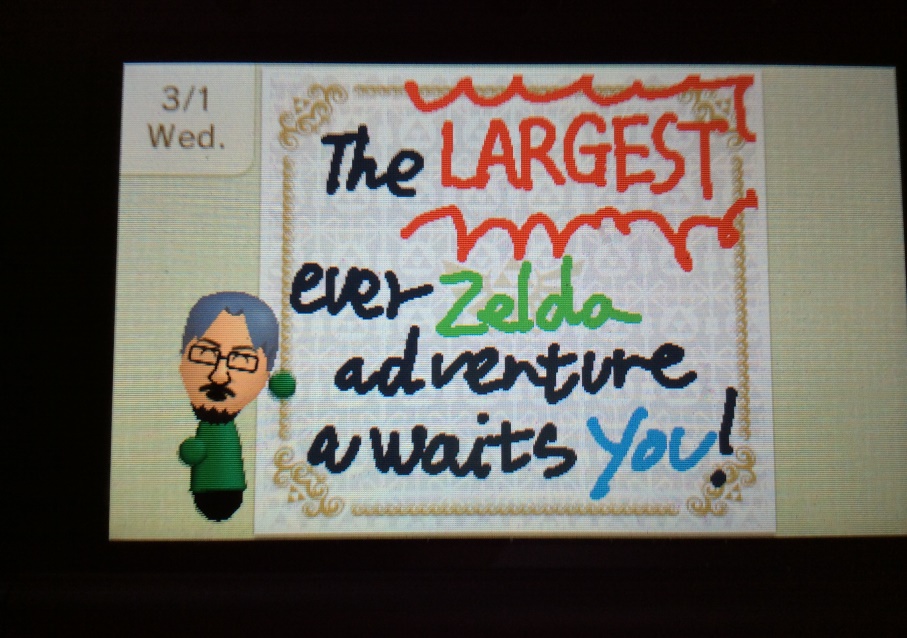 If you boot up SpotPass, you should see a message waiting for you from Zelda producer Eiji Aonuma. It was actually sent out on March 1, but it seems to have went mostly unnoticed.
In any case, here's the full message:
"Hi, everyone! I'm Eiji Aonuma, producer of Nintendo's Zelda series! The Legend of Zelda: Breath of the Wild out on 3/3 (Fri). The largest ever Zelda adventure awaits you! There are also new Zelda doodle lessons available to purchase in the Lesson Store!"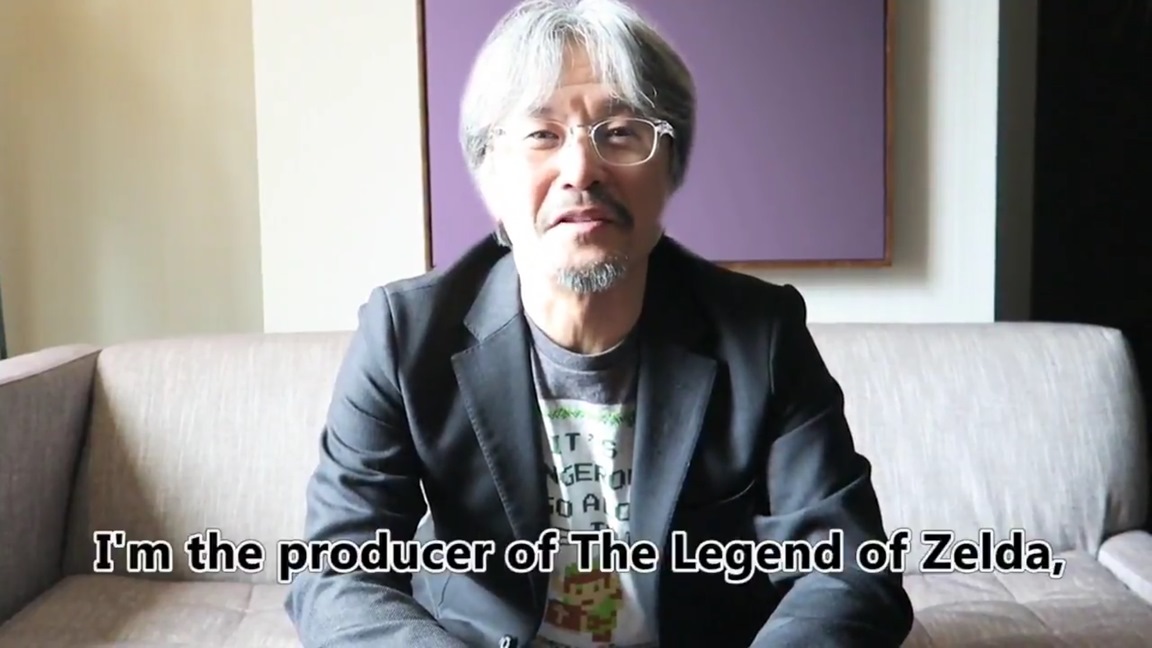 After it was first shown roughly three years ago, The Legend of Zelda: Breath of the Wild has finally released. A message from series producer Eiji Aonuma was shared on Nintendo of America's Twitter page to commemorate the event and thank the fans. Watch it below.
Mr. Aonuma, producer on The Legend of #Zelda Breath of the Wild, has a thank you video he'd like to share with you. pic.twitter.com/p0XgcuN0Kn

— Nintendo of America (@NintendoAmerica) March 3, 2017