This week's GameStop ad has gone live. Unsurprisingly, it's yet another slow week… but Black Friday is just around the corner, and a few decent deals should be popping up when the event approaches.
In any case, here's what's being offered at GameStop this week: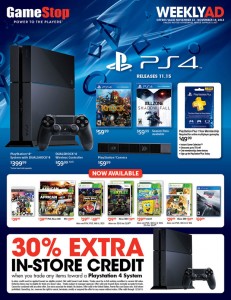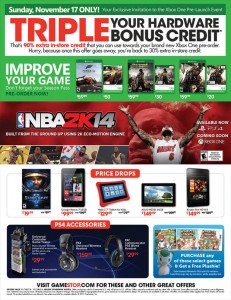 Nintendo has put up official European pages for the Miiverse and Nintendo Network ID features on 3DS. You can find them here and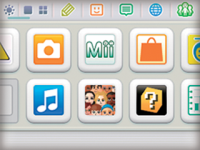 How will you access Miiverse on 3DS? It's simple: you'll just tap an icon on the system's Home Menu, which will be added through next month's update.
Note: Beware of spoilers at the Super Mario 3D World section.
REDMOND, Wash.–(BUSINESS WIRE)– A December system update for the Nintendo 3DS portable system will allow users to combine their Nintendo eShop account balance for both Nintendo 3DS and Wii U. Nintendo announced the news during a Nintendo Direct video released earlier today.

After the Nintendo 3DS system update, users can register their Nintendo Network ID for Wii U on their Nintendo 3DS systems and combine Nintendo eShop account balances. This will enable them to purchase Wii U software using the remaining balance on their Nintendo 3DS eShop accounts, and vice versa. Nintendo 3DS owners who do not own a Wii U system can also create their own Nintendo Network ID for the first time.

This system update will also mark the beginning of Miiverse support on Nintendo 3DS. With a Nintendo Network ID and a wireless Internet connection, users will be able to connect with players around the world to share their experiences and game tips through Miiverse on Nintendo 3DS. For more information and notices from Nintendo about the system update, visit http://www.nintendo.com/3ds/nnid.

To view the Nintendo Direct in its entirety, visit http://www.nintendo.com/nintendo-direct. An overview of the news discussed includes:
Note: Beware of spoilers at the Super Mario 3D World section.
13th November 2013 – As part of a Nintendo Direct broadcast today, Nintendo announced news of Nintendo Network ID, Miiverse and the video-sharing service YouTube making their way to the Nintendo 3DS family of consoles. Hosted by Nintendo of Europe President Satoru Shibata, the broadcast focused primarily on Nintendo 3DS software launching in the coming months, including new reveals for The Legend of Zelda: A Link Between Worlds, Bravely Default and Mario Party: Island Tour. In addition, football fans will be excited to hear of a new football management game coming to Nintendo 3DS, as well as a launch date for the third instalment in the Inazuma Eleven 3 series.

Meanwhile for Wii U owners, today's broadcast revealed numerous ways in which to enjoy SUPER MARIO 3D WORLD when it releases in just over a fortnight, as well as new and original downloadable content coming for owners of Pikmin 3.

To view the Nintendo Direct in its entirety, visit http://nintendo.co.uk/nintendodirect. Today's announcements included: