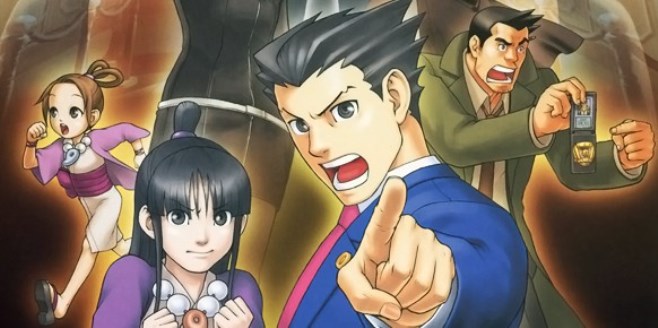 ONM has published a new interview with Shu Takumi, creator of Phoenix Wright and Ghost Trick. There are a number of interesting bits sprinkled throughout, including how he felt stepping away from Ace Attorney and working on Ghost Trick.
I first started working on the Ghost Trick concept in 2004, after the completion of the original GBA version of Ace Attorney 3. The third game was supposed to be the last one, but plans changed and I ended up working on the first DS Ace Attorney, which, as you know, was the first Ace Attorney title to be localised and released in the west. My next project after that was Apollo Justice: Ace Attorney, so by the time I got around to finishing Ghost Trick it was 2010, six years after I first thought up the concept.

I certainly felt a lot of pressure when making Ghost Trick, as it was a brand new IP and I had just left the Ace Attorney series, but I was grateful for the chance to take on a new challenge.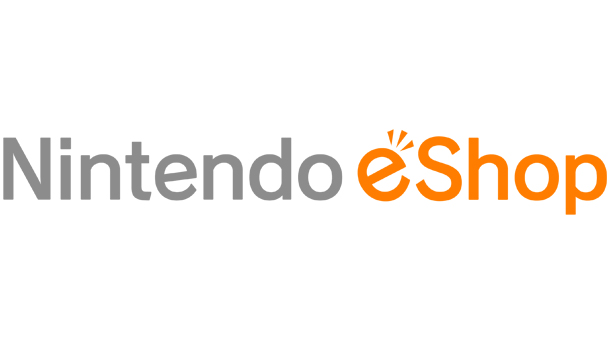 This week's North American Nintendo Downloads are as follows:
Wii U Retail
Assassin's Creed IV: Black Flag – $59.99 (available Oct. 29)
Batman: Arkham Origins – $49.99 (available Oct. 25)
Sonic Lost World – $49.99 (available Oct. 29)
Monster High 13 Wishes – $39.99 (available Oct. 29)
Pac-Man and the Ghostly Adventures – $59.99 (available Oct. 29)
3DS Retail
Sonic Lost World – $39.99 (available Oct. 29)
Regular Show: Mordecai & Rigby in 8-Bit Land – $29.99 (available Oct. 29)
Monster High 13 Wishes – $29.99 (available Oct. 29)
Jewel Master: Cradle Of Egypt 2 – $29.95
3DS Download
Phoenix Wright: Ace Attorney – Dual Destinies – $29.99
Batman: Arkham Origins Blackgate – $39.99 (available Oct. 25)
My Little Baby 3D – $29.99
Wii U VC
Pinball – $4.99
Baseball – $4.99
3DS VC
Star Soldier – $4.99
eShop Sale
Urban Trial Freestyle – $4.99 between Oct. 24 and Nov. 7
Source: Nintendo PR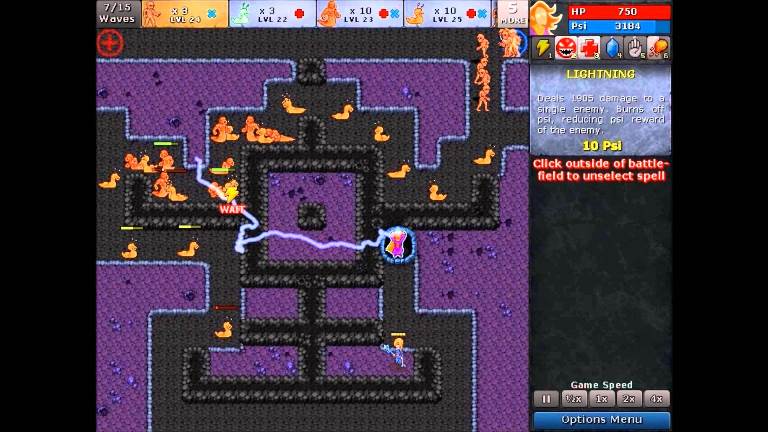 Defender's Quest is looking very likely for both 3DS and Wii U. A 3DS version is all but confirmed, and creator Lars Doucet also confirmed on Twitter that has a Wii U dev kit.
@GamefaMahdi Very good chance! Just not ready to publicly commit ourselves to it 100%. I have a WiiU Dev kit next to me right now.

— Lars Doucet (@larsiusprime) October 23, 2013
Doucet also said he's looking into the possibility of cross-buy support between Wii U and 3DS:
@GamefaMahdi I'm also trying to reach @Dan_Adelman and see if Nintendo supports WiiU / 3DS cross-buy.

— Lars Doucet (@larsiusprime) October 23, 2013
As far as cross-buy between Wii U and PC goes, the chances of that happening aren't so high. It's not something that should be expected, understandably.
@GamefaMahdi Will have to get back to you on that, but *probably* not… console stuff is tricky.

— Lars Doucet (@larsiusprime) October 23, 2013
Thanks to mahdi g for the tip.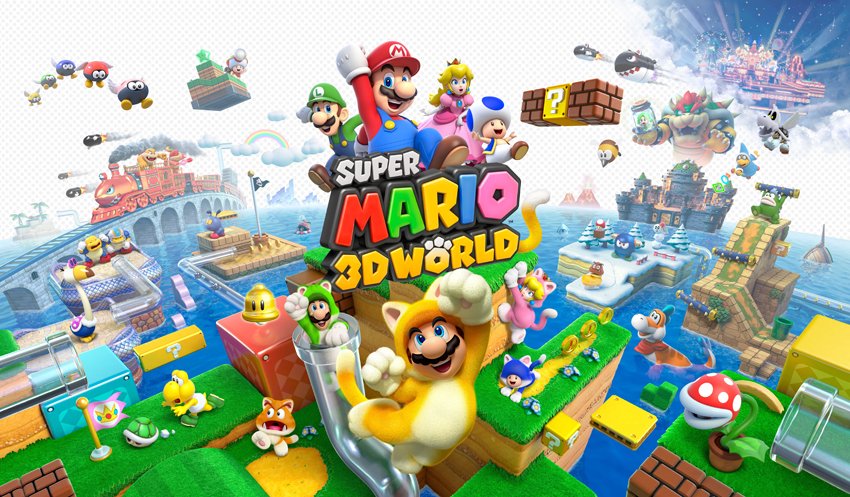 Update: IGN has reinstated its article. We have this extra quote about The Adventures of Captain Toad…
"For example, there's an enemy that is very simple, called a Bitty Bug. It just crawls around on the ground and gets stomped on. But suddenly, when you can't jump, it's the most terrifying thing. You have to think of a way to get around it. You can control the camera using the gyro function on the GamePad by moving it around, and also the circle pad. That allows you to see the course from various angles, and by using those camera controls, you're able to find the five stars you have to find there in order to complete the puzzle."
And commentary on Mystery House…
"The model that we used for the Mystery House in this game was the Mystery Box from Super Mario 3D Land. That's a little puzzle that ends within 10 seconds, basically. In 3D Land, you basically just had the one box, but in this game you have various boxes connected in a course, maybe five or 10 or something like that. At first, it seems pretty easy, but you have to complete one after the other. As you go through it, things get kind of tense and you might end up messing up."

"It's a little bit more difficult than it looks. We've designed it in such a way that it's pretty obvious, when you fail or when you die in the game, where you messed up. It's really easy to tell where you went wrong. So it gets you motivated to try it over and over again until you complete it."
Original: A now-pulled IGN article has revealed two brand new game modes for Super Mario 3D World.
"The Adventures of Captain Toad" has players navigating environments with gyrosensor controls. Your goal is to collect five green stars while being tactful when encountering enemeis. Jumping appears to be disabled in this mode, making it much more difficult to take down foes. IGN says the experience "feels a lot more like a puzzle game."
IGN also got the following quote out of Super Mario 3D World co-director Kenta Motokura: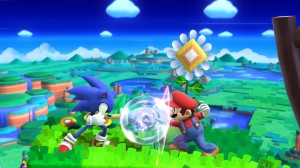 Along with today's screenshot, Sakurai passed along the following message on Miiverse:
"Sonic: Lost World is out in Japan today! The Windy Hill area can also be seen in Super Smash Bros. for Wii U…but I can't tell you all the details yet!"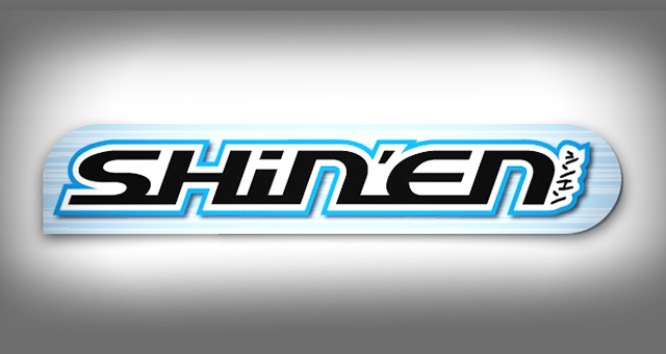 Jett Rocket II: The Wrath of Taikai is gearing up for its launch on the 3DS eShop. Shin'en is currently "preparing the release", and hopes to have it ready to go within the next few weeks. The game should be out by the end of November at the latest.
Jett Rocket II is also coming to Japan, Shin'en has confirmed to us. If possible, the studio hopes it will be available in the country along with the rest of the world.
We also have a tiny tidbit about Shin'en's Wii U plans. We do know that one project will be revealed soon. Shin'en has also reconfirmed the existence of a second new Wii U title, which will be revealed later this year.
A couple of new Jett Rocket II screenshots showing one of the game's bosses can be found below.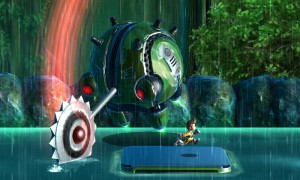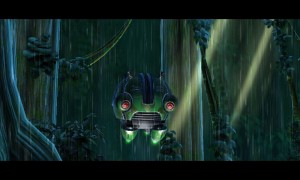 David Jaffe has a suggestion for Nintendo: try selling the company to Disney. He believes "they clearly understand marketing, they clearly understand their audience."
Now, Jaffe's words shouldn't be taken as him looking to openly blast Nintendo. While speaking with HipHopGamer, Jaffe acknowledged his respect and admiration for the company. The thing is, he wants them to do something new.
Jaffe labeled Shigeru Miyamoto's contributions to gaming as "industry-altering and super important". However, he feels "some new blood getting in there" could only improve Nintendo.
Jaffe's comments in full: