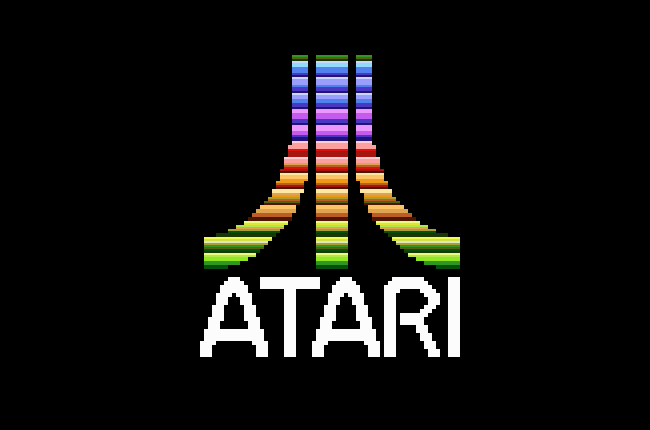 After approval by the U.S. Bankruptcy Court this past Thursday, Atari is preparing to enter the world of business again after filing for Chapter 11 bankruptcy back in January of 2013. The company (Atari Inc.) will get $3.4 million from its parent company (Atari S.A.) to get it out of bankruptcy, and then another $1.75 million to restart operations and try to turn a profit. No specific plans have been revealed for what they might do differently this time around, but we'll likely hear news soon enough.
Develop Online via MCVUK
Knytt Underground will launch for Wii U on December 19, publisher Ripstone Games has announced.
The game contains over 1,800 rooms to explore and plenty of secrets to discover. On Wii U, Knytt Underground includes the Infinity Hype update, which is made up of various improvements and changes based on fan feedback from Reddit. GamePad usage has also been implemented so that players can view the map easily. Also note that the Wii U title is the best-looking console version thanks to the addition of new graphical effects and flourishes.
You can watch the launch trailer for Knytt Underground above.
Source: Ripstone PR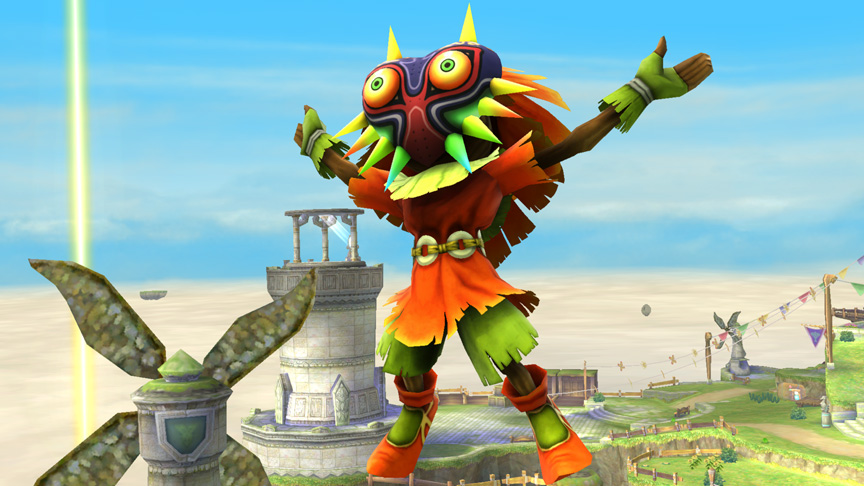 Along with today's screenshot, Sakurai passed along the following message on Miiverse:
Here's a new Assist Trophy–the Skull Kid! I repeat, it's an Assist Trophy, not a new fighter. The characters announced on the website are the fighters!
Thanks to wintereater for the tip.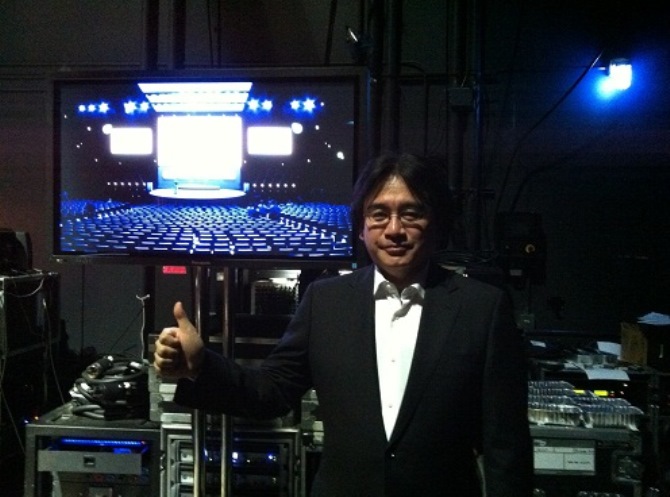 Did you know that Nintendo's head honcho is celebrating a birthday today? Yup: it's now December 6 in Japan, which happens to be the day when president Satoru Iwata was born. Iwata is now 54 years-old.
Ubisoft has sent out a new Assassin's Creed-related survey which may give some insight into what kind of ideas the publisher is considering for the franchise as well as a potential pirate spinoff.
One question asks of an original pirates title, "In such a game, what would be the most important elements among these below?" Customizable pirate character, ship, and hideout, a deeper economy, and additional activities at sea or on land are listed as choices. The survey also asks if participants would like to "sail and fight with my friends" and "sail and fight with other players."
Specifically regarding Assassin's Creed, Ubisoft asks if players would be interested in seeing a new modern day hero and more high-level subjects, such as desired gameplay improvements and historical settings.

The latest addition in the Iwata Asks series focuses on the Fit Meter, a device used in conjunction with Wii Fit U. You can check out the full discussion here. The interview features Nintendo president Satoru Iwata as well as various developers that assisted with the Fit Meter's development.
Image & Form is not planning just one, but a total of three new SteamWorld titles.
We've already known about one, which has only been teased in recent months. However, a tweet from the studio confirms that additional entries in the series are in the pipeline as well.
Image & Form wrote on Twitter earlier today:
@DtoidJordan and actually THREE new SteamWorld games planned! All brilliant ideas. ;D

— Image & Form (@ImageForm) December 5, 2013