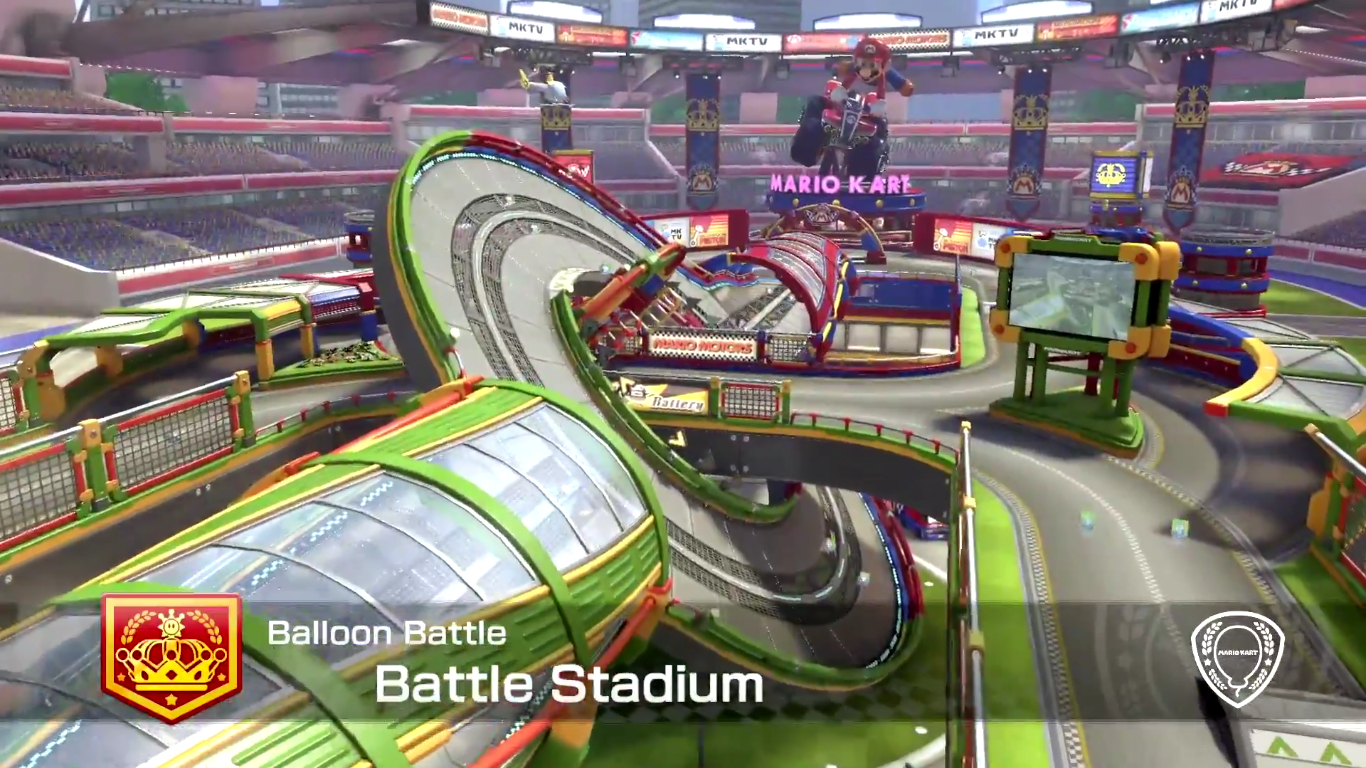 Mario Kart 8 Deluxe will be arriving next week to Switch, but the whole coverage of the game has been so massive that there aren't a lot of things that we don't already know.
For instance, Nintendo Life has published a video showing all of the Battle Arenas that Mario Kart 8 Deluxe will feature exclusively in this Switch port. This is the first time that we have an extensive look into all of them.
This revamped Battle Mode will consist of eight new arenas, with just three of them being Battle Arenas from old Mario Kart games. The other five are all-new. Check them out in the video below: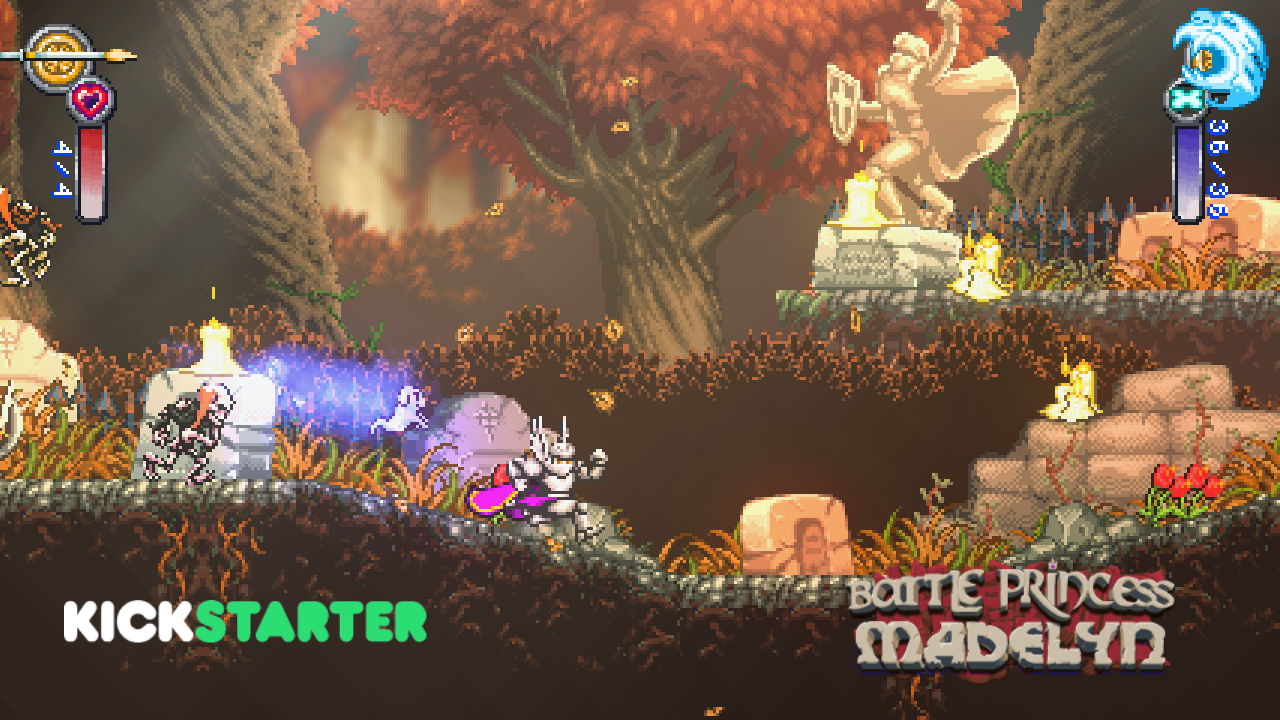 Indie developer Causal Games has recently been interviewed by Nintendo World Report about their upcoming Ghouls 'n Ghosts inspired game, Battle Princess Madelyn, which will presumably come out by February 2018 on various platforms.
But talking specifically about the Wii U and Switch versions, Causal Games has brought the possibilty of a physical release to the table. They would love to create a physical Switch cartridge for Battle Princess Madelyn and are in fact looking into making it happen, but for now they cannot confirm anything.
"Wii U will probably not be physical, but if we were able to we would love to! Switch we're looking into, but can't confirm anything just yet!"
It would be great to have another indie title with a Switch physical edition.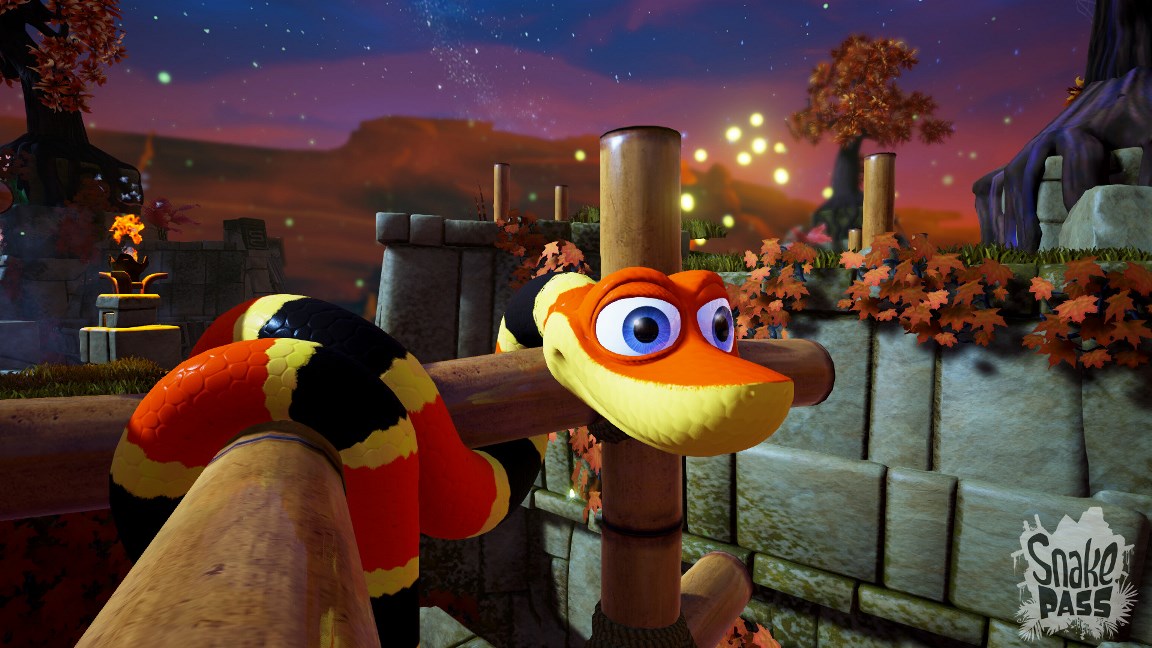 Nintendo UK has posted on their site an interesting interview with Snake Pass creator, Seb Liese.
One of the most important tidbits that we could extract is that developer Sumo Digital still has a lot of funny ideas that couldn't be implemented in the final game, so the potential for downloadable content or even a sequel is there.
But Seb Liese notes that they would have to make sure that players have already mastered controlling the snake Noodle before implementing new and creative challenges:
"There's so many crazy things that Noodle could still do, if only we were sure that people have the skills. So if and when we go DLC, you'll get some really cool things that we know he can do."
The full interview is available at Nintendo UK's website. Check it out if you want to learn more about Snake Pass.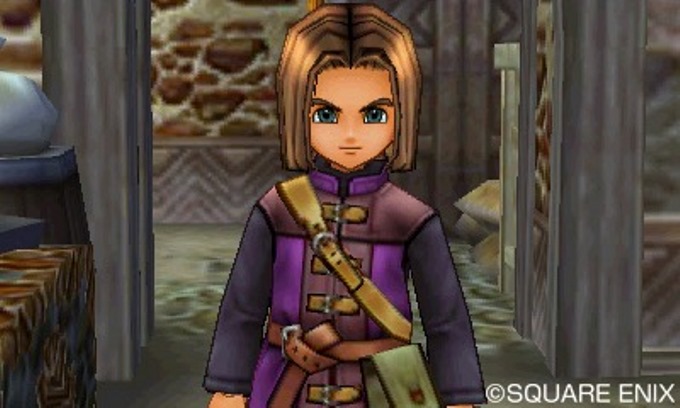 Square Enix has released four new screenshots for Dragon Quest XI, which will release this year in Japan. Check them out below: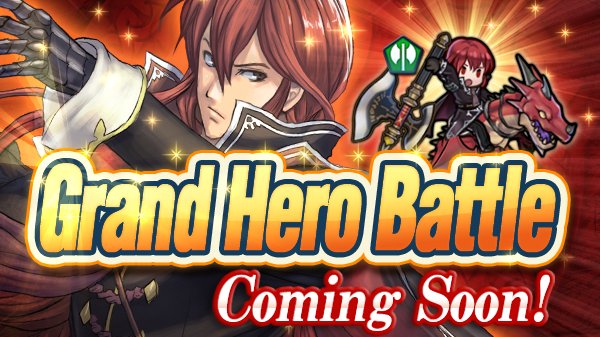 One of the toughest maps on the Fire Emblem Heroes mobile game is the new Grand Hero Battle featuring Michalis, but it is possible to beat it without using some of the more advanced tools and rare characters that we can manage to get in the game.
The official Fire Emblem Heroes Twitter account has listed the 4 least rare characters used by players to success in the Michalis battle:
3 ★ Virion (Level 40)
3 ★ Narcian (Level 40)
4 ★ Tiki (Level 40)
3 ★ Gwendolyn (Level 40)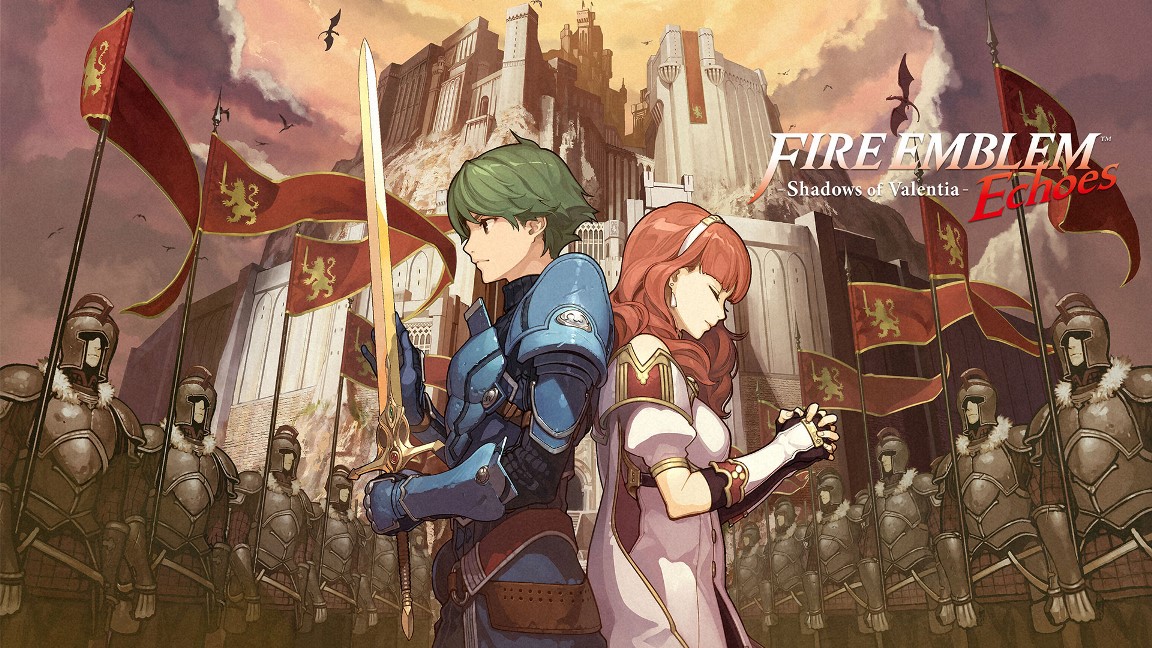 Fire Emblem Echoes: Shadows of Valentia is releasing this month in Japan and Nintendo, in collaboration with Shogakukan, will publish an official guidebook after the date of launch.
This guidebook is already on Amazon Japan and its description shows us some new content that we didn't know the game had. Due to potential spoilers, we've posted the news after the break.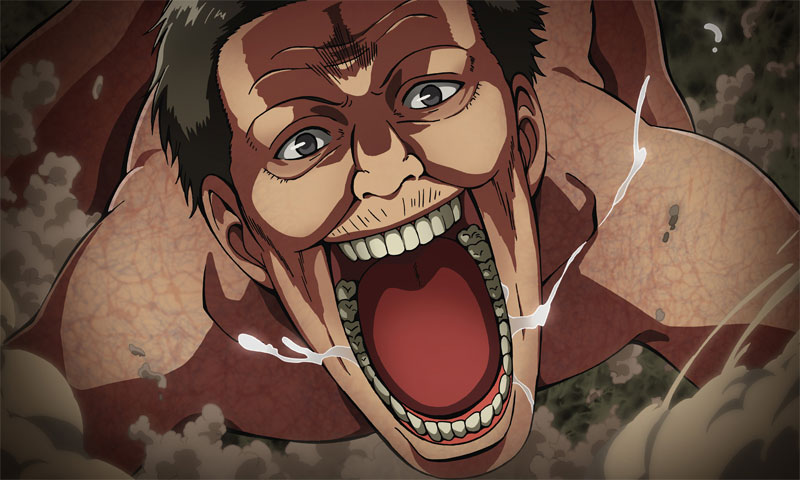 Koei-Tecmo is using the airing of the anime's second season as an opportunity to promote the new Attack on Titan game for 3DS, subtitled as Escape from Certain Death.
That's why we have a bunch of new screenshots and video clips that show the characters featured in Attack on Titan: Escape from Certain Death and some of the mechanics that players will have to know in order to use.
Check everything out after the jump:
My Nintendo has been updated in all regions with two items for Miitomo.
First up is the Long-Sleeved Raglan Logo T-Shirt, available in nine colors. Also on My Nintendo is the Fish Pin in three colors. The two rewards cost 150 and 100 Platinum Points respectively.
You can grab them through the Nintendo site using the corresponding Platinum Coins or you can do it via the Miitomo app instead. Both are available until July 31.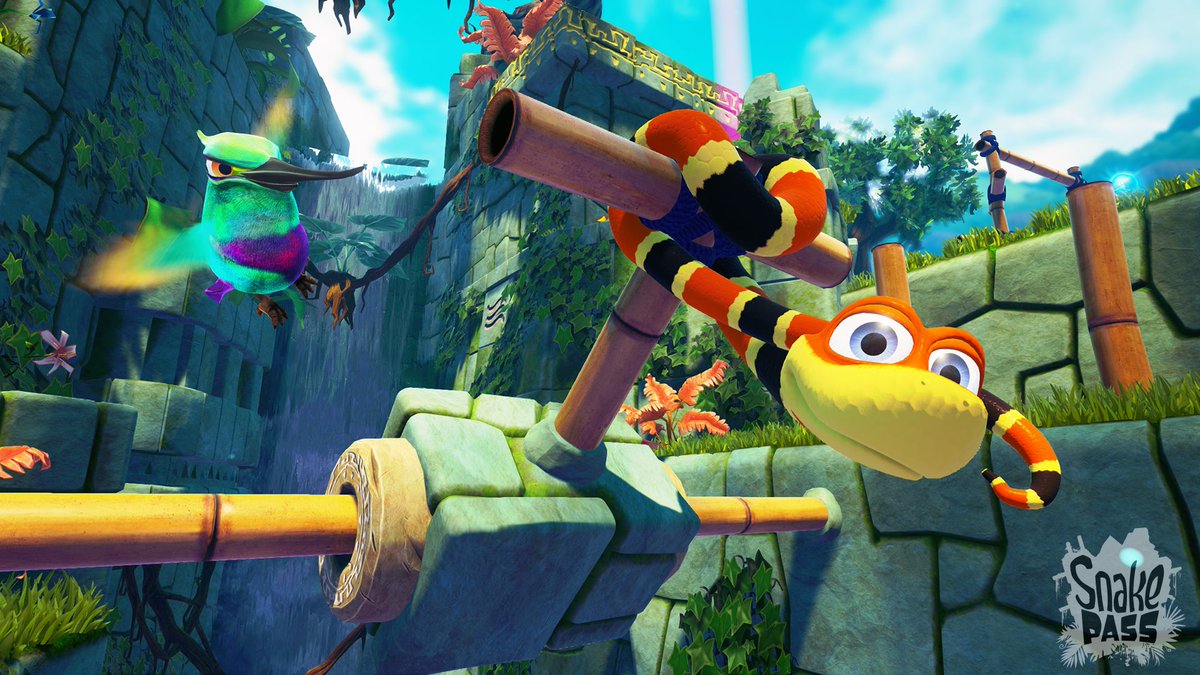 After experimenting some problems with the HD Rumble, Snake Pass has been updated on Switch to version 1.1. This patch should fix the loud rumble issue that we reported before. We're also hearing that the visuals may have been improved, but we can't verify that just yet.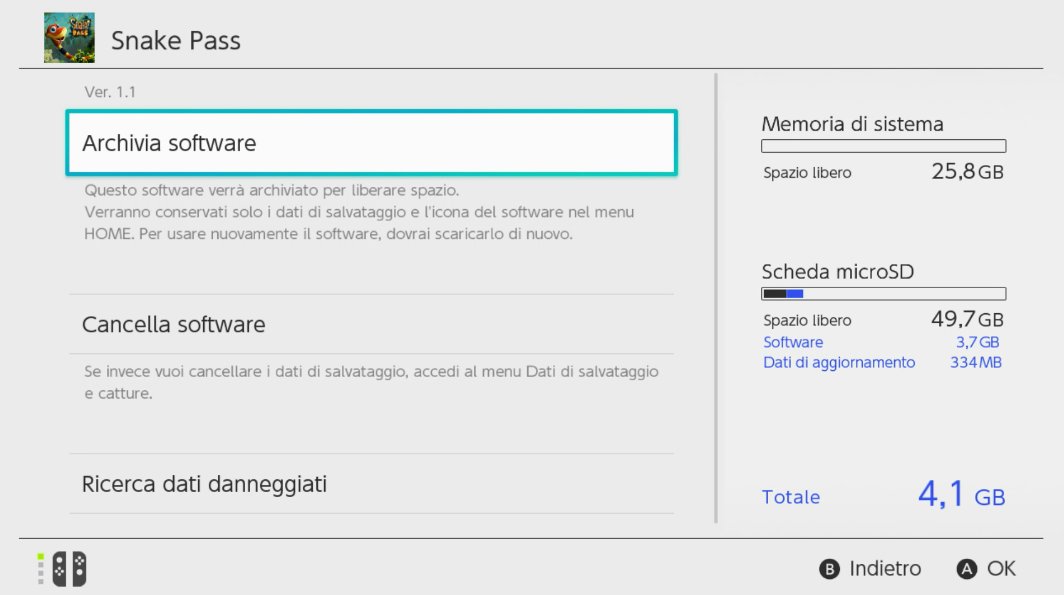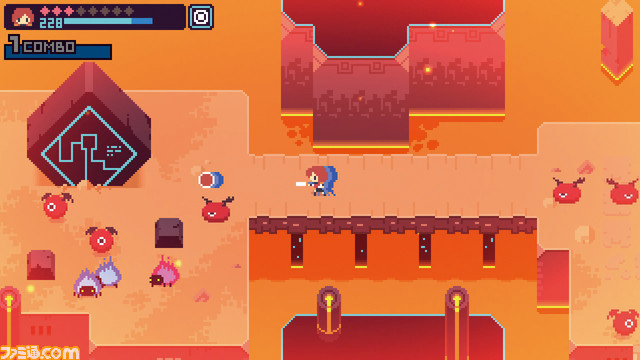 With the last update of their website, Famitsu has also uploaded the first screenshots of Kamiko, a new action game that will be arriving on the Switch next month in Japan.
This game has been developed by Fairune devs Skipmore and will present players with the control of three "Divine Maidens" with different powers and abilities in a fantastic and pixelated world.