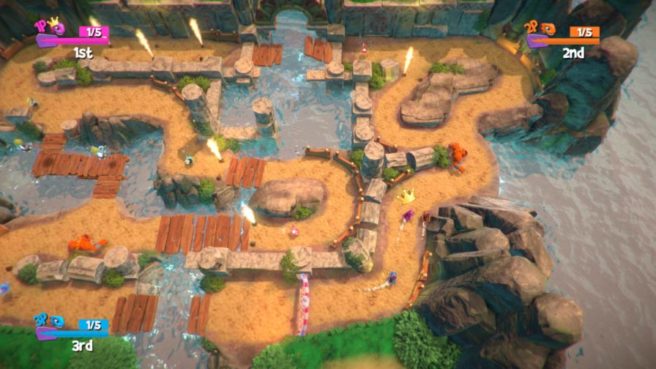 IGN has posted footage of Yooka-Laylee's Kartos Karting, one of the 3D platformer's various multiplayer games. View the video below.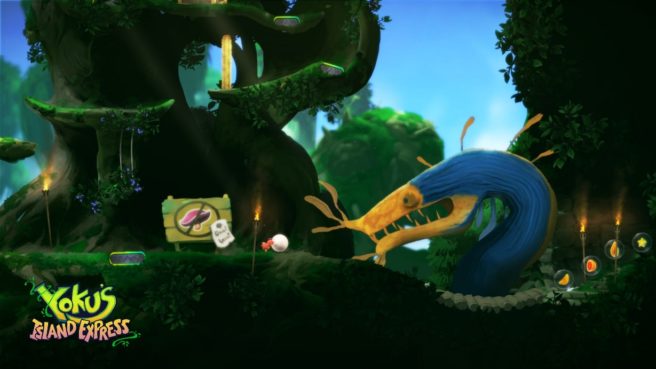 Villa Gorilla has announced Yoku's Island Express, "an open world/metroidvania-style pinball adventure". The game is planned for Switch and other platforms.
Yoku's Island Express kicks off as Yoku the dung beetle arrives on the beach of Mokumana Island as the new postman. However, the ancient island God is trapped in a restless sleep and the islanders are being forced to deal with quakes and storms brought forth by its nightmares. In the game, which mixes platform navigation with pinball mechanics across a large open world, you'll "soar through the air, vacuum explosive snails, fight a Screetch, feed starving lemurs, discover the mystery of the Fruit Altar, wake an old god, and hopefully help tiny Yoku rebuild the island post-office."
Here's a rundown of features:
– Genre combining open world pinballing
– Unique beautifully handpainted artwork
– An island filled with unique creatures, both big and small
– Action-packed nonlinear gameplay that awards exploration
You can watch a trailer for Yoku's Island Express below. The project is quite far off as it won't be ready until Winter 2017 / 2018.
Source: Villa Gorilla PR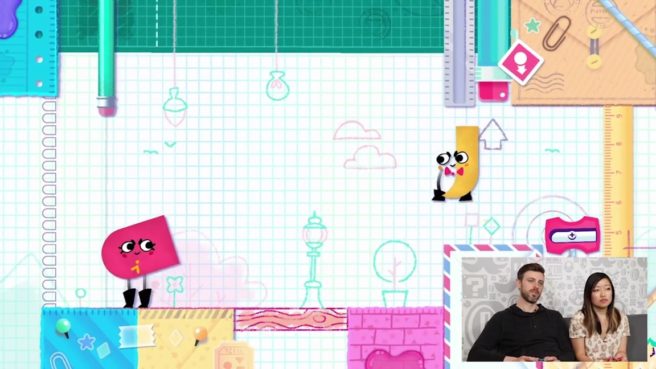 This week's episode of Nintendo Minute has gone live. In today's video, Kit and Krysta play through some old and new puzzles in Snipperclips. Check out the full episode below.