Blazing Star is out now on the Switch eShop as a new NeoGeo title from the Arcade Archives series. Take a look at some footage below.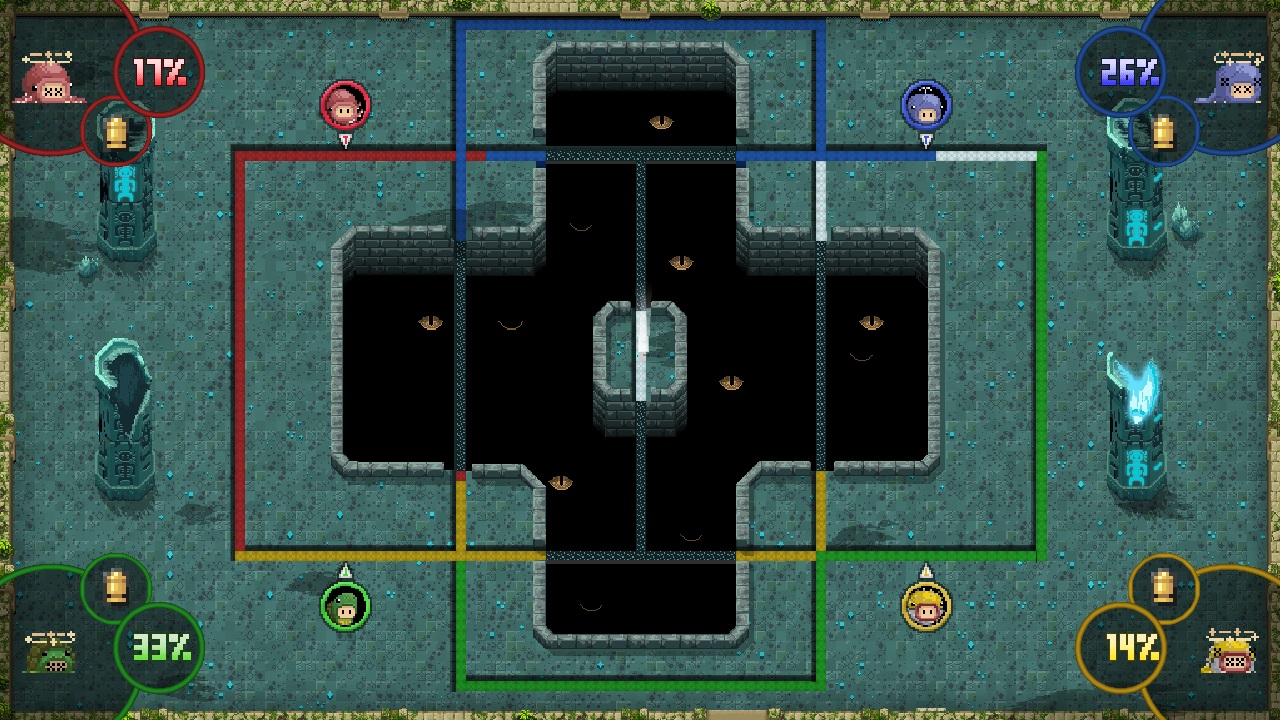 Listings on the official BitSummit site indicated that Earth Atlantis and Dusty Raging Fist will be heading to Switch. Another potential game for the system has appeared as well. Going off of the same BitSummit site, Springloaded will be bringing GORSD to Switch.
Here's a brief overview:
"A frantic local PVP title intended for 2-4 players huddled together around a screen. The core of the game revolves around painting tiles and shooting. Featuring different game modes, a variety of characters and unique maps to choose from, the gameplay is frenetic, tactical and tense!…Whether playing with friends or exploring the single player campaign, get ready to enter the Grid of Ridiculous Sudden Death."
And a teaser: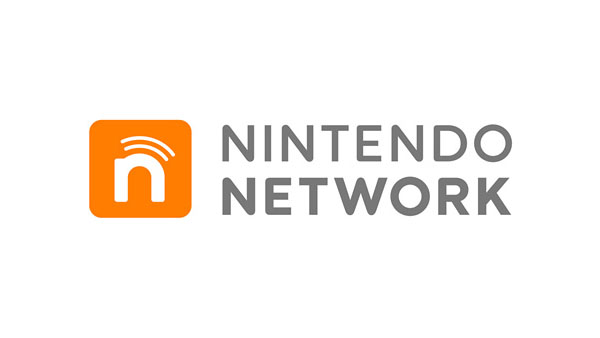 The Nintendo eShop on Switch, 3DS and Wii U will undergo maintenance next week for a period of two hours, during which it will be unavailable. The exact times are below:
3 PM PT (May 8) – 5 PM PT (May 8)
6 PM ET (May 8) – 8 PM ET (May 8)
11 PM in the UK (May 8) – 1 AM in the UK (May 9)
12 AM in Europe (May 9) – 2 AM in Europe (May 9)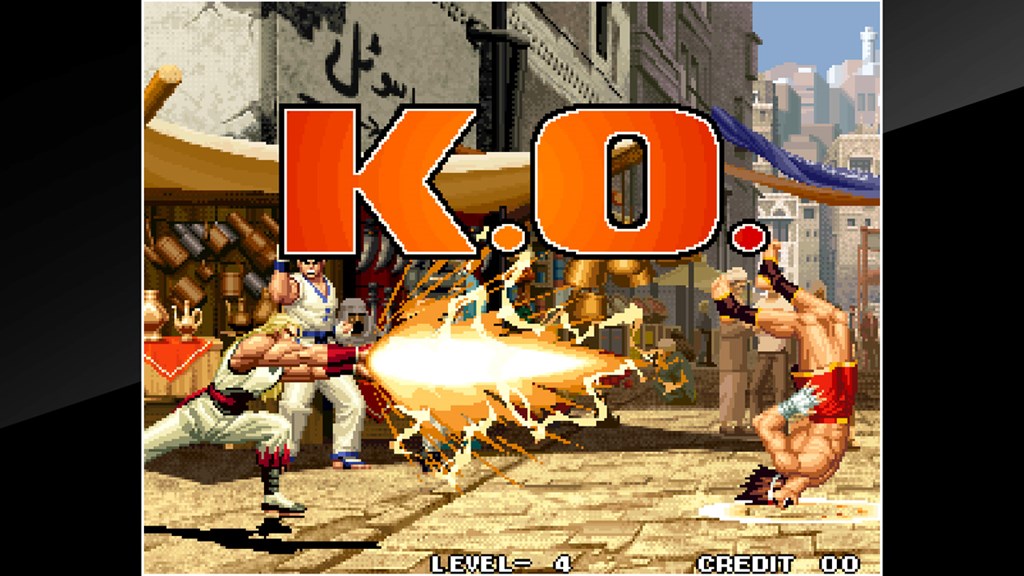 Hamster Corporation's Arcade Archives Neo Geo games have been a fixture on the Switch eShop so far, with one classic Neo Geo game being released nearly every week. It seems like Swtch owners have been enjoying this steady flow of releases – today, Hamster Corporation revealed that worldwide sales for all of the Arcade Archives Neo Geo games combined have surpassed 200,000 on Switch. In a tweet, they thank players for their support and ask them to look forward to future developments.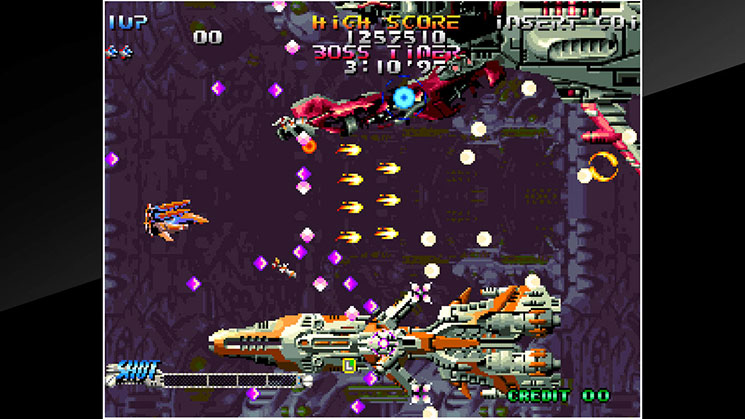 Continuing the process of converting Switch owners into die-hard fans of the NeoGeo, Hamster Corporation is releasing Blazing Star on the eShop tomorrow. It's actually out now in Japan, but Nintendo's site lists it for May 2 in North America. It will probably be available in Europe this week as well.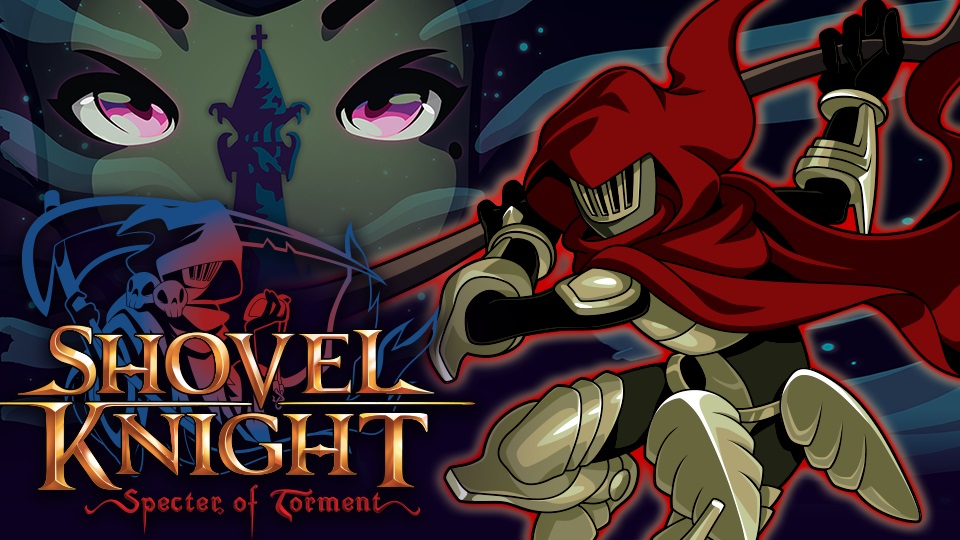 Yacht Club Games recently revealed a cheat code for Shovel Knight: Specter of Torment changes the way Specter Knight wall jumps to be more in line with the wall jumping from Mega Man X. There are two versions of the cheat, both of which are identical except for the color palette swap that comes with the changed wall jump mechanics. One will turn Specter Knight blue, and the other will change him to red, both of which are likely homages to X and Zero from Mega Man X.
You can find Yacht Club's Twitter posts, in which they reveal the cheat code, below. For those of you eager to relive the glory days of Mega Man X, the cheat codes are as follows:
For the blue palette, enter C&MVRKHNT when making a profile.
For the red palette, enter  S&CBHR when making a profile.
Want to climb and cling to walls as Specter Knight… but red is more your style? Use this cheat instead!

S&CBHR

— Yacht Club Games (@YachtClubGames) May 1, 2017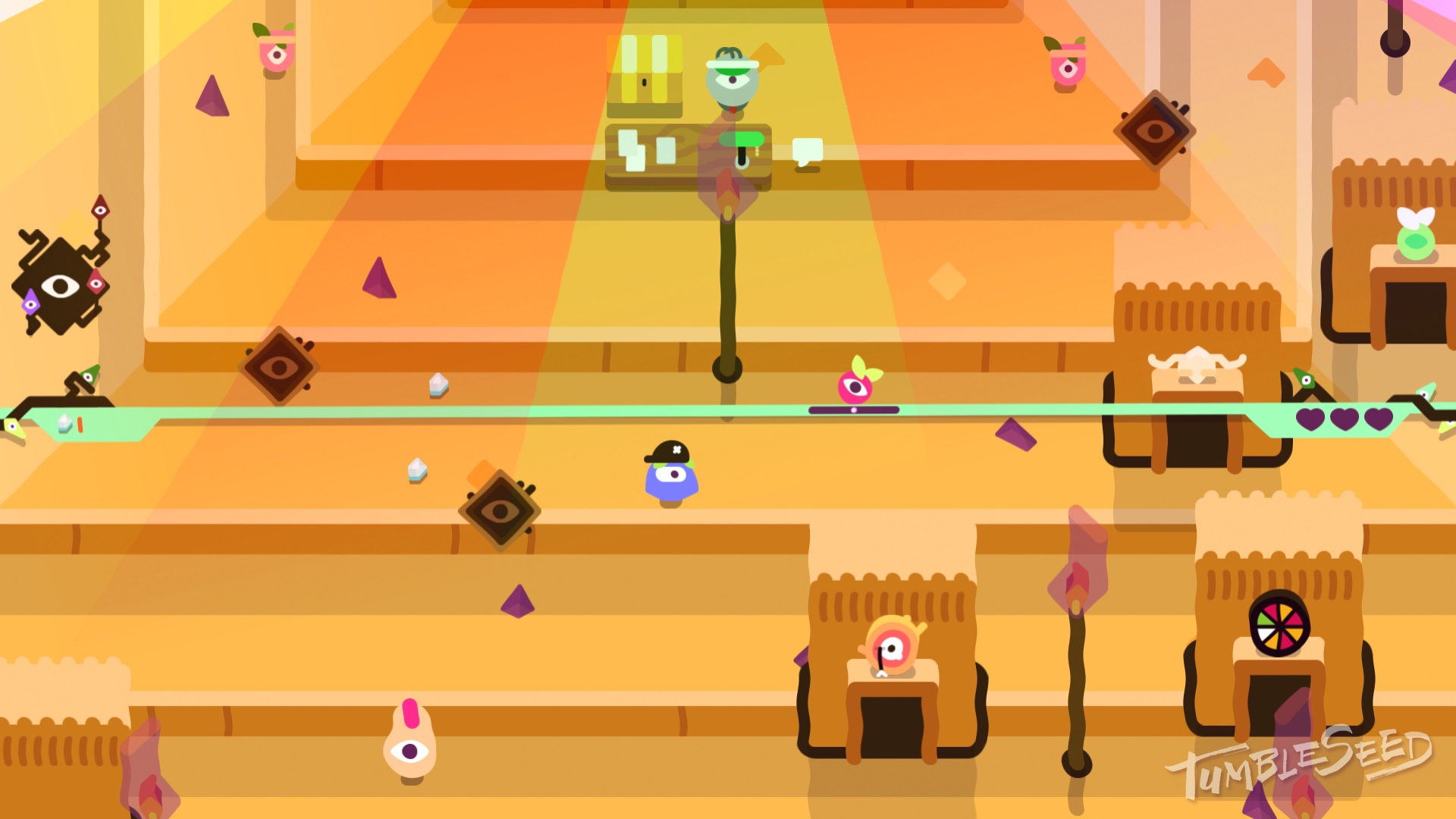 One of the standout features of Switch is HD Rumble. When developers use the functionality, the vibration feedback can feel more realistic.
HD Rumble has been used in several Switch titles thus far, and it'll also be included in tomorrow's new eShop game TumbleSeed. Polygon caught up with programmer David Laskey and composer / sound designer Joel Corelitz
To begin, the two discussed how HD Rumble separates itself from regular rumble: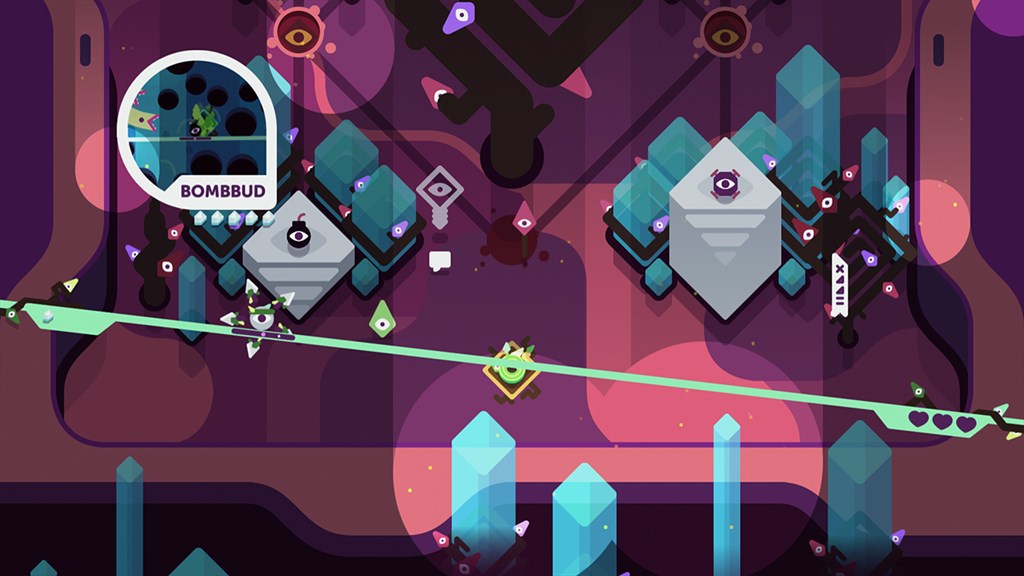 Ahead of tomorrow's launch on the Switch eShop, we're posting one more video of TumbleSeed. Get another look at the game with GiantBomb's video below.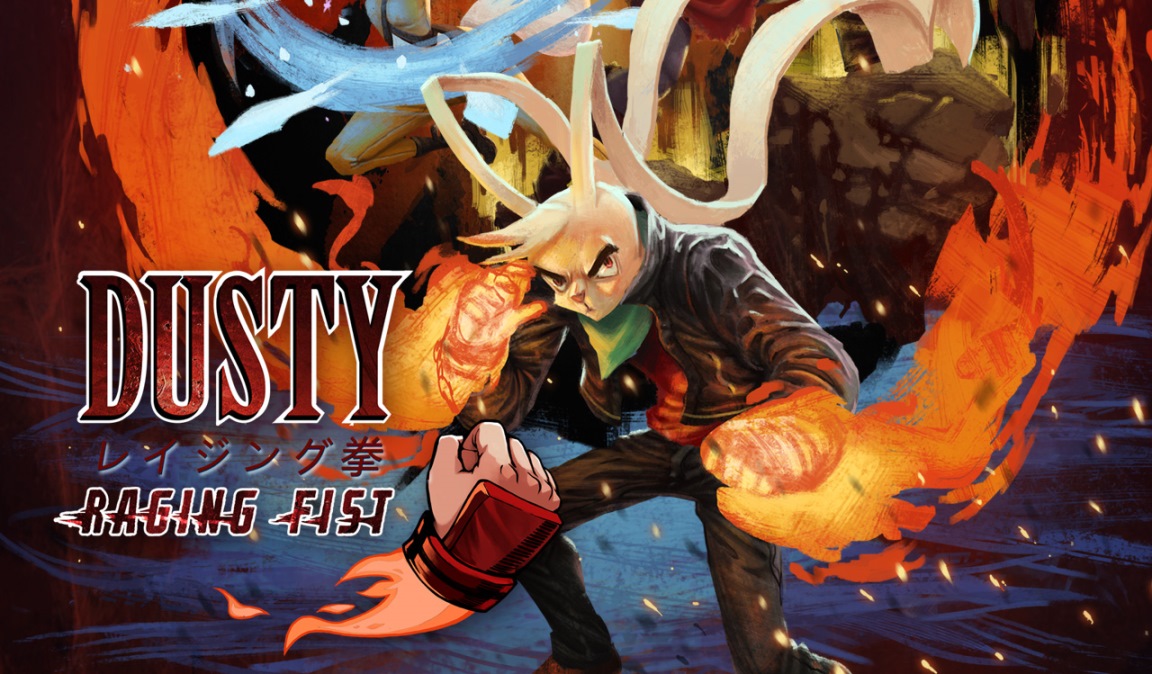 The official BitSummit website has seemingly confirmed two new games for Switch. According to the pair of listings, Earth Atlantis and Dusty Raging Fist are both on the way.
Here's an overview of the first title:
"Earth Atlantis is an 'Open-World' retro-style side-scrolling shooter with an original 'Monster-Hunting' gameplay. The mission is to search and hunt down more than 15 dreadful sea monsters and explore the post-apocalyptic underwater world.

The game is also presented in a very unique and artistic 'old sketching' visual style. We want to create the look of an 'old explorer sketchbook' to express the essence of the 14 century's ocean exploration when the sea was considered a dangerous place and full of monsters."
And Dusty Raging Fist:
If you've been reading the site for awhile, Dusty Raging Fist may sound familiar. We first heard about it in 2013 as a Wii U game. It's still in development, and it looks like it's transitioned to Switch.
We're marking this post as a rumor as BitSummit's site isn't entirely accurate. Tasukete Tako-San: Save me Mr Tako! is listed for Wii U, but we confirm that it's no longer coming to that system. We'll have a tiny bit more on that game (and a ton of additional indies) later this month.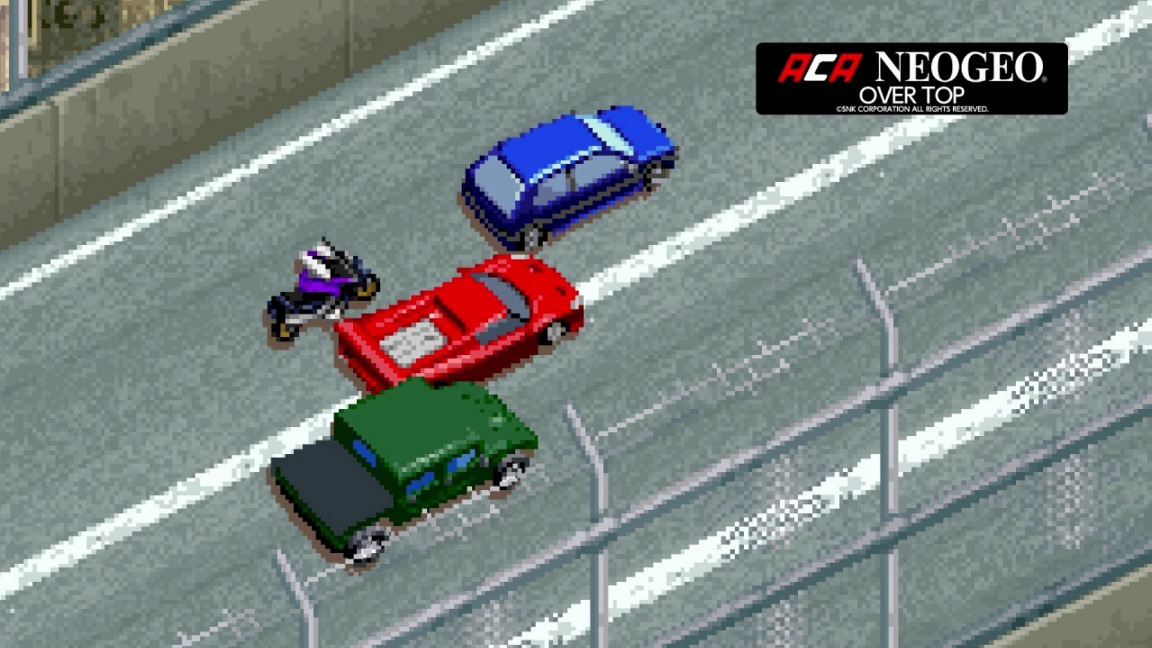 Hamster kept up with its string of NeoGeo games on Switch this week. On Thursday, Arcade Archives hit the eShop. View an official trailer for it below.