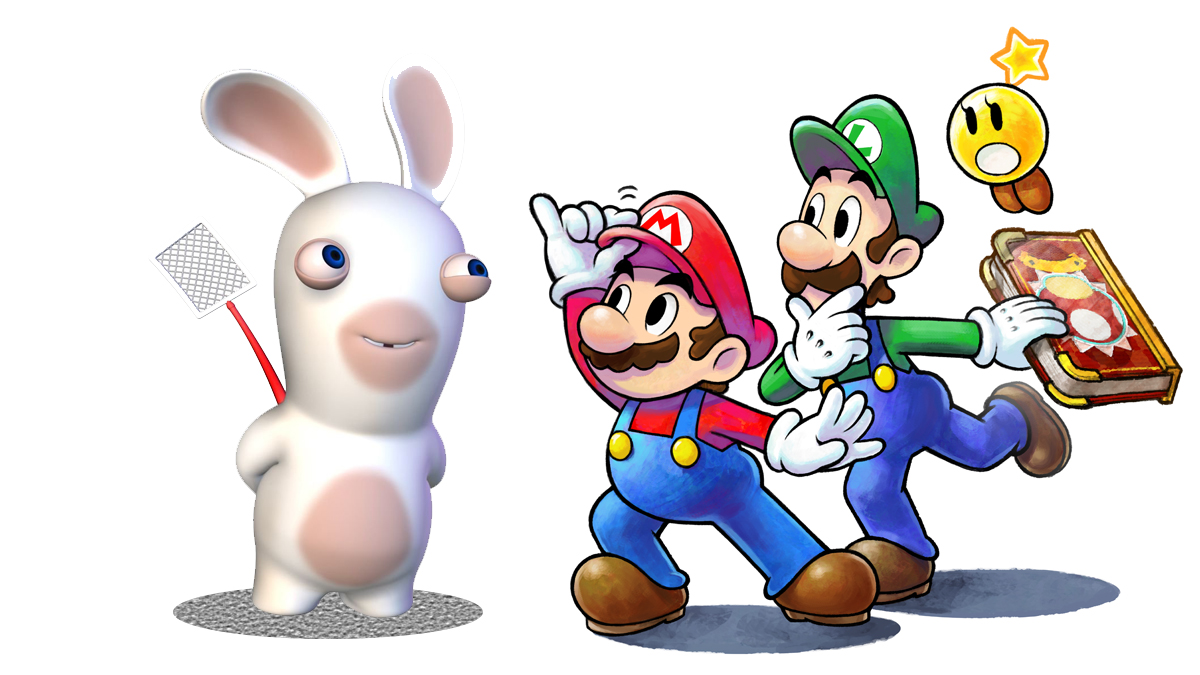 Liam Robertson often digs up news on cancelled games and occasionally information on upcoming projects. In a series of Twitter posts, Robertson shares unconfirmed details about the Mario and Rabbids crossover title (thought to be called Rabbids Kingdom Battle) apparently planned for Switch.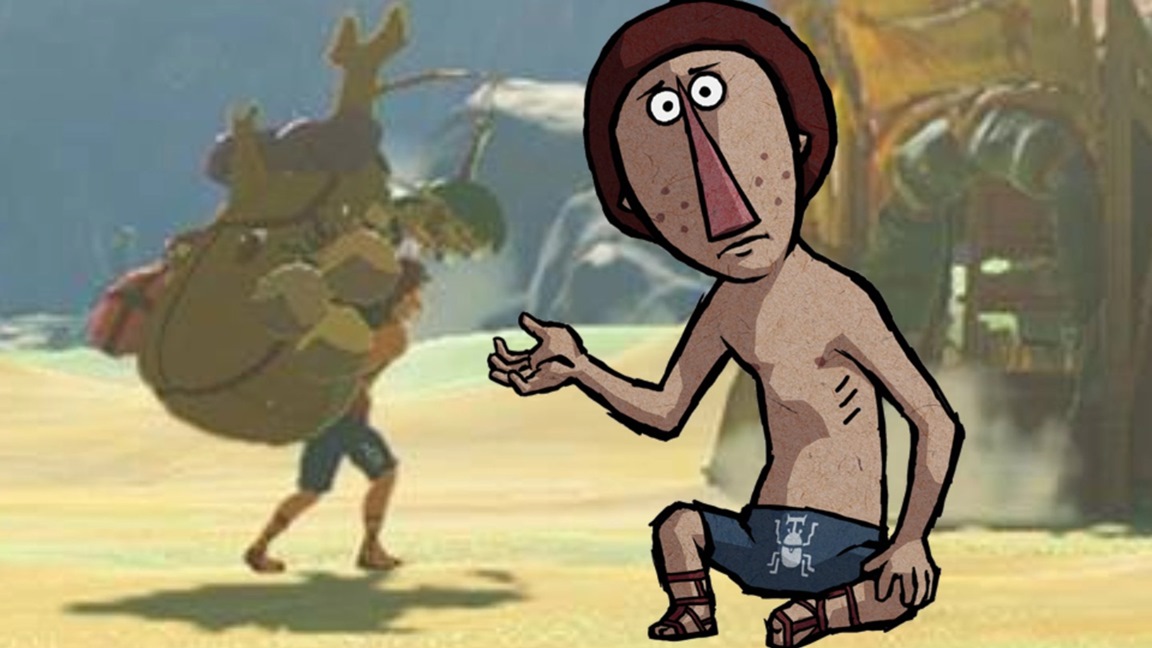 Nintendo released yet another Zelda: Breath of the Wild screenshot today, and the folks over at GameXplain noticed something interesting about the image. In the lower left hand corner, a character is shown that looks a whole lot like Beedle.
For one thing, the bag takes on the resemblance of an actual beetle. If that wasn't enough, the character takes on a similar appearance as Beedle himself from past entries in the series with the color of his hair, shorts, and shoes. The art on the character's shorts seems similar as well.
Beedle is a merchant in several of the Zelda games, such as Wind Waker and Skyward Sword. It would make sense for him to serve a similar role in Breath of the Wild.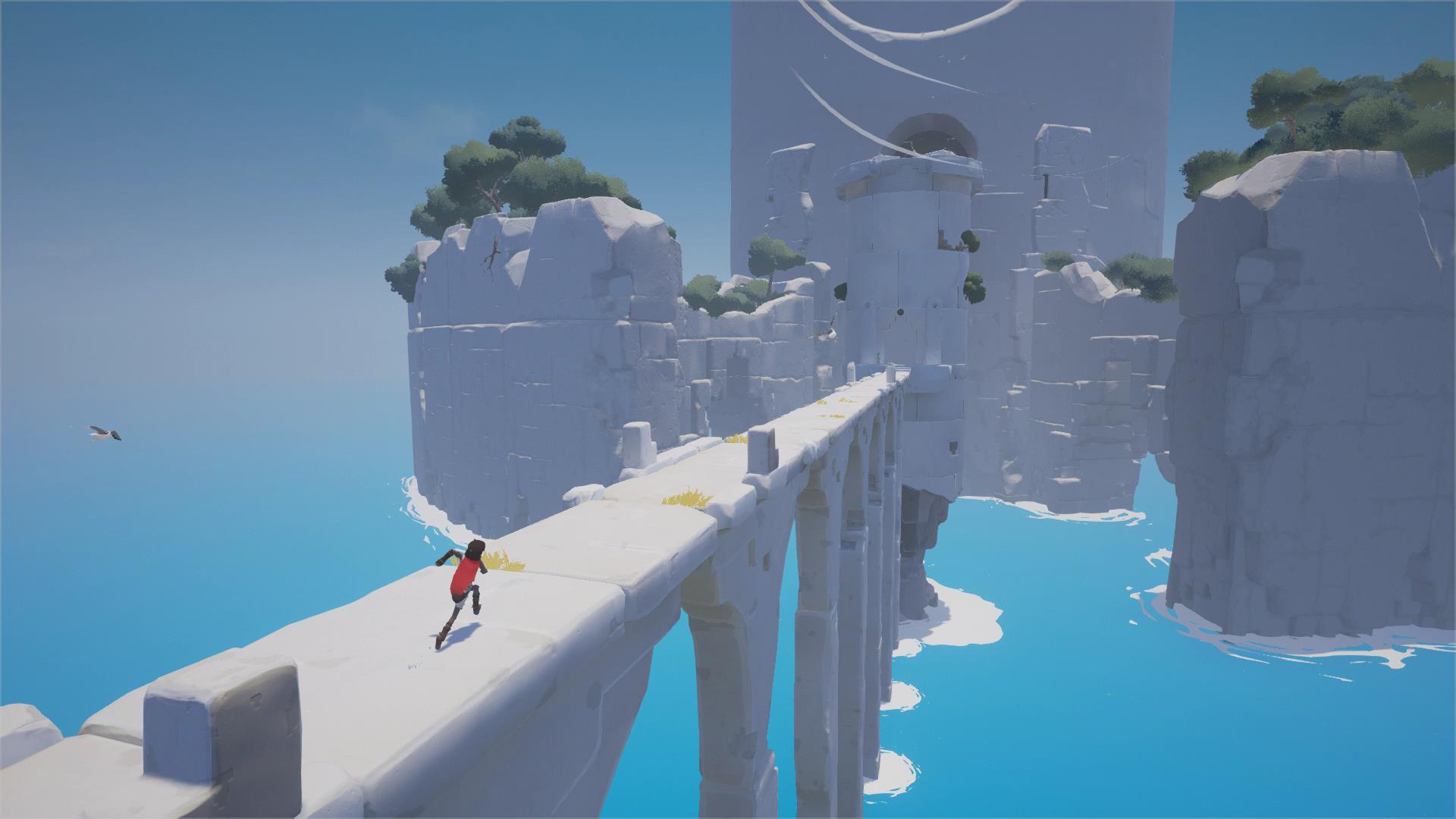 Yesterday, news emerged that Rime is going multiplatform, and is heading to Switch in May. Grey Box, Six Foot and developer Tequila Works have now made it official. The game is arriving in May.
Along with the announcement, some new screenshots and art from Rime are now available. Check out the images below.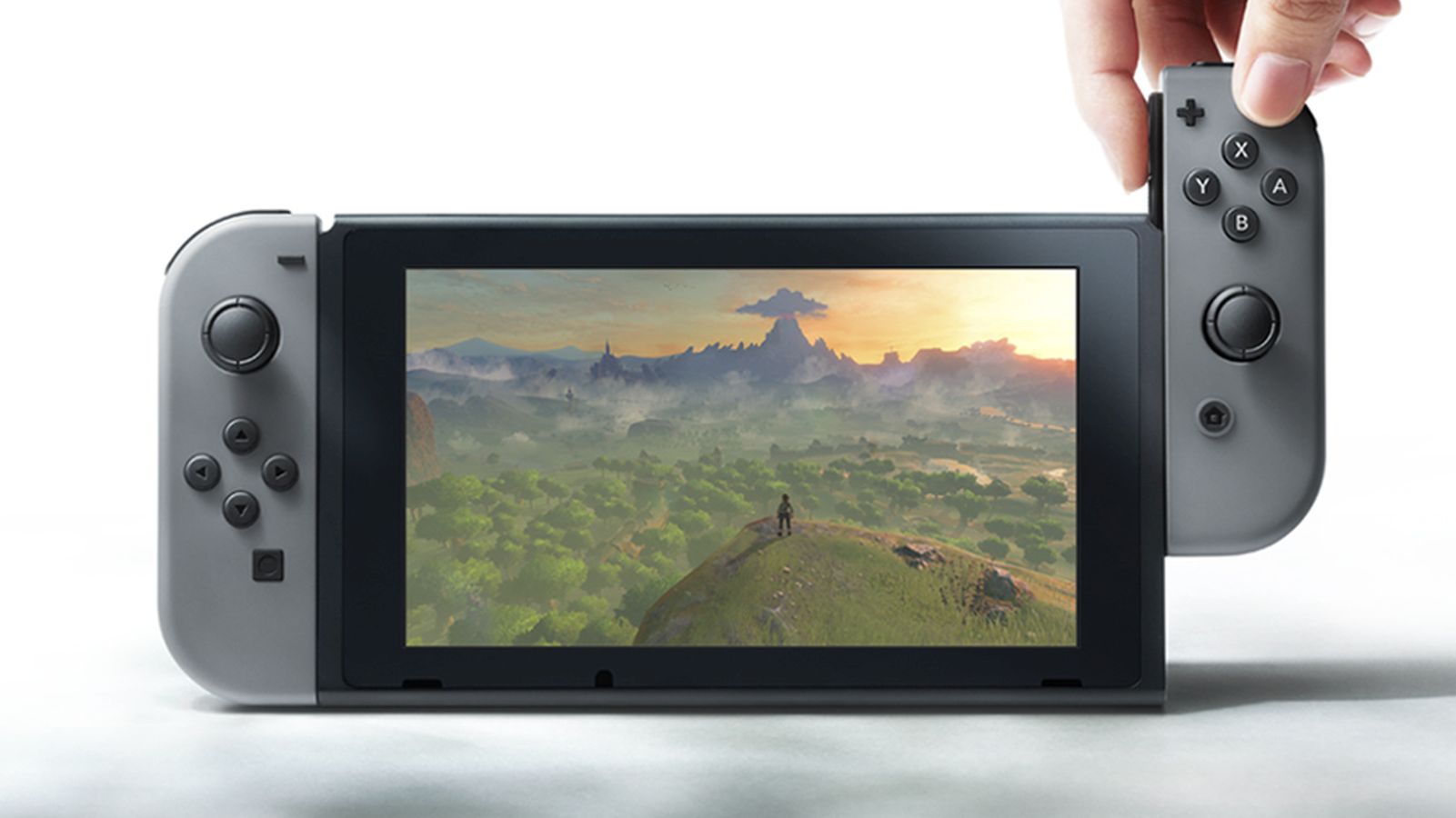 It may not be the U.S., but GameStop Italy is now taking pre-orders for Switch. Reservations can be done online right here. A price of €399.98 is listed, though that only appears to be temporary.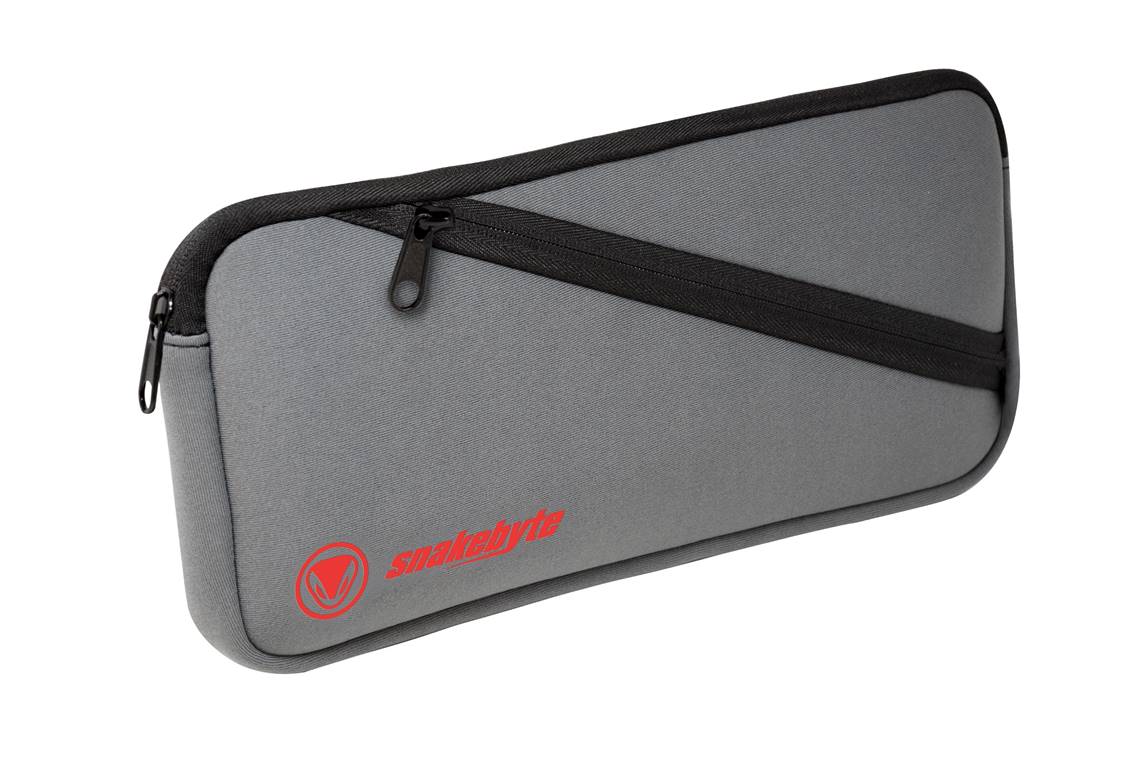 Update: Bumped to the top. Here are a few more photos of the Switch accessories:
---
Original: snakebyte has announced a few new accessories for Nintendo hardware, including a couple of items for Switch.
Two accessories are specifically being made for Switch: the "Nintendo Switch Foldable Headset" and "Nintendo Switch Starter Kit". Here's an overview of each:
Nintendo Switch Foldable Headset
Ideal for on-the-go gaming, the Foldable Headset features powerful 40mm drivers for crisp, clear gaming audio. Neatly folds up when travelling, making it the perfect companion to your Switch tablet.

Nintendo Switch Starter Kit
Featuring all the essential accessories a gamer could ask for, the Starter Kit features a Carry Bag, Stereo Earbuds, Cleaning Cloth, Screen Protector, Control Caps and Game Cases to allow for an enhanced gaming experience and protection for the tablet screen and games.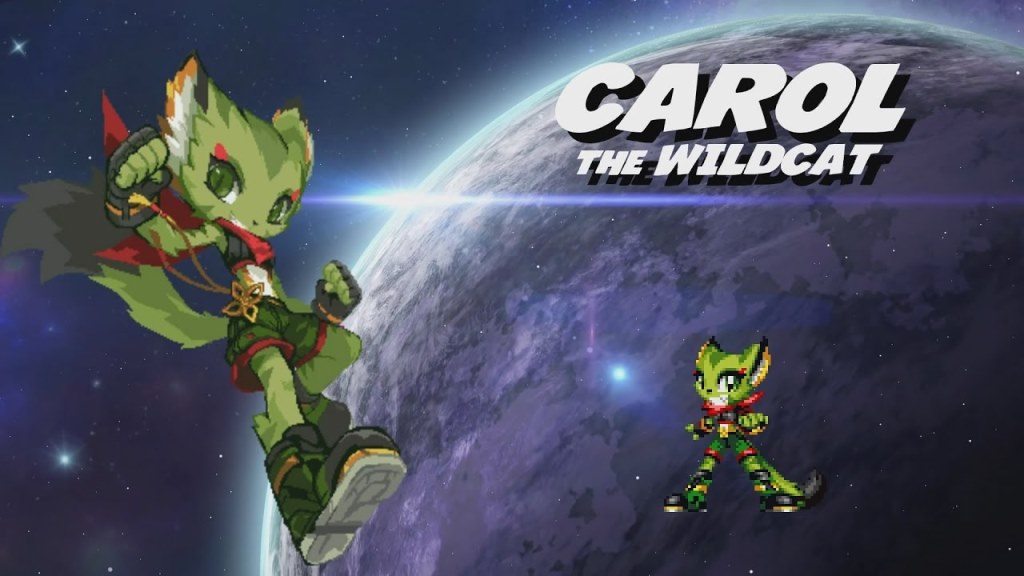 GalaxyTrail finally began to show off some footage from Freedom Planet 2 this weekend. A video showing Lilac was published, and now we have another one for Carol. View it below.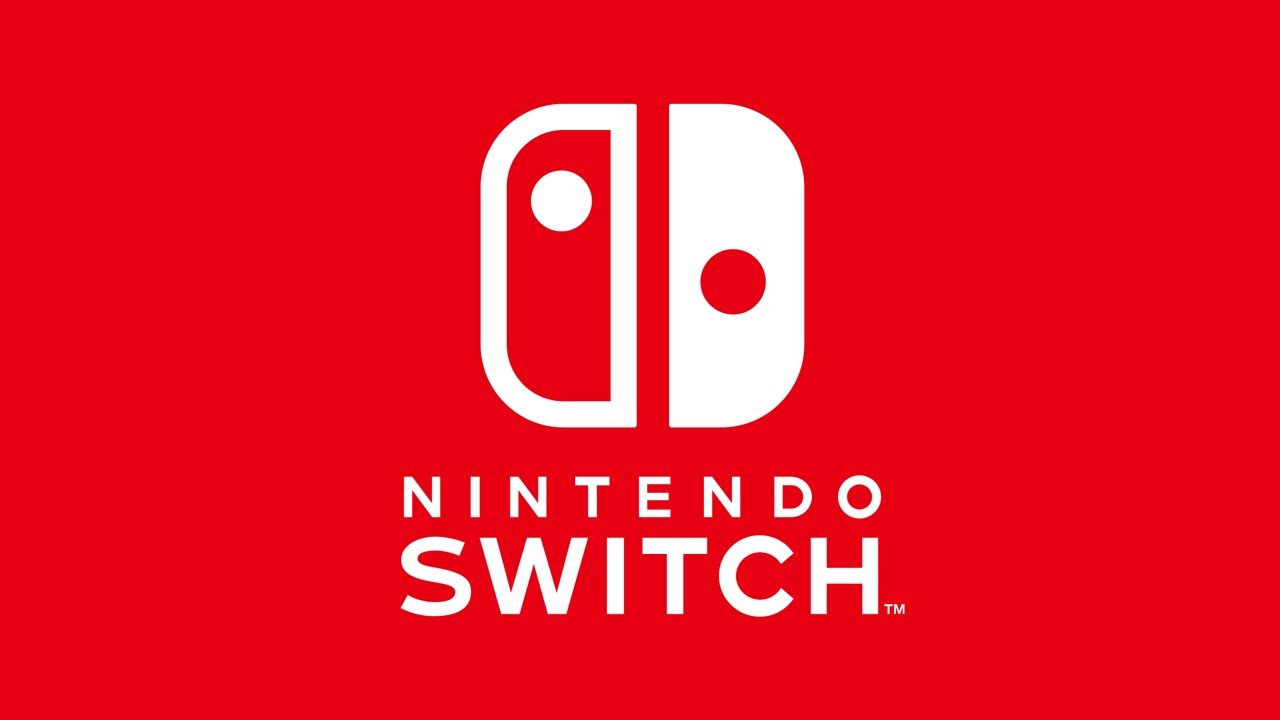 Reddit user beyond_the_willow is relaying some information about in-store pre-orders for Switch at GameStop based on a GSO letter, which is essentially a company-wide email. Locations across the United States will apparently begin accepting reservations on January 13. Additionally, each store will be allocated a certain number of pre-orders.
While this would certainly make sense given how the Nintendo Switch Presentation is being held on January 12, we'll still consider it a rumor for the time being. We should note that beyond_the_willow previously shared accurate information about Hyrule Edition New 3DS XL and the Animal Crossing New 3DS pre-orders in 2015.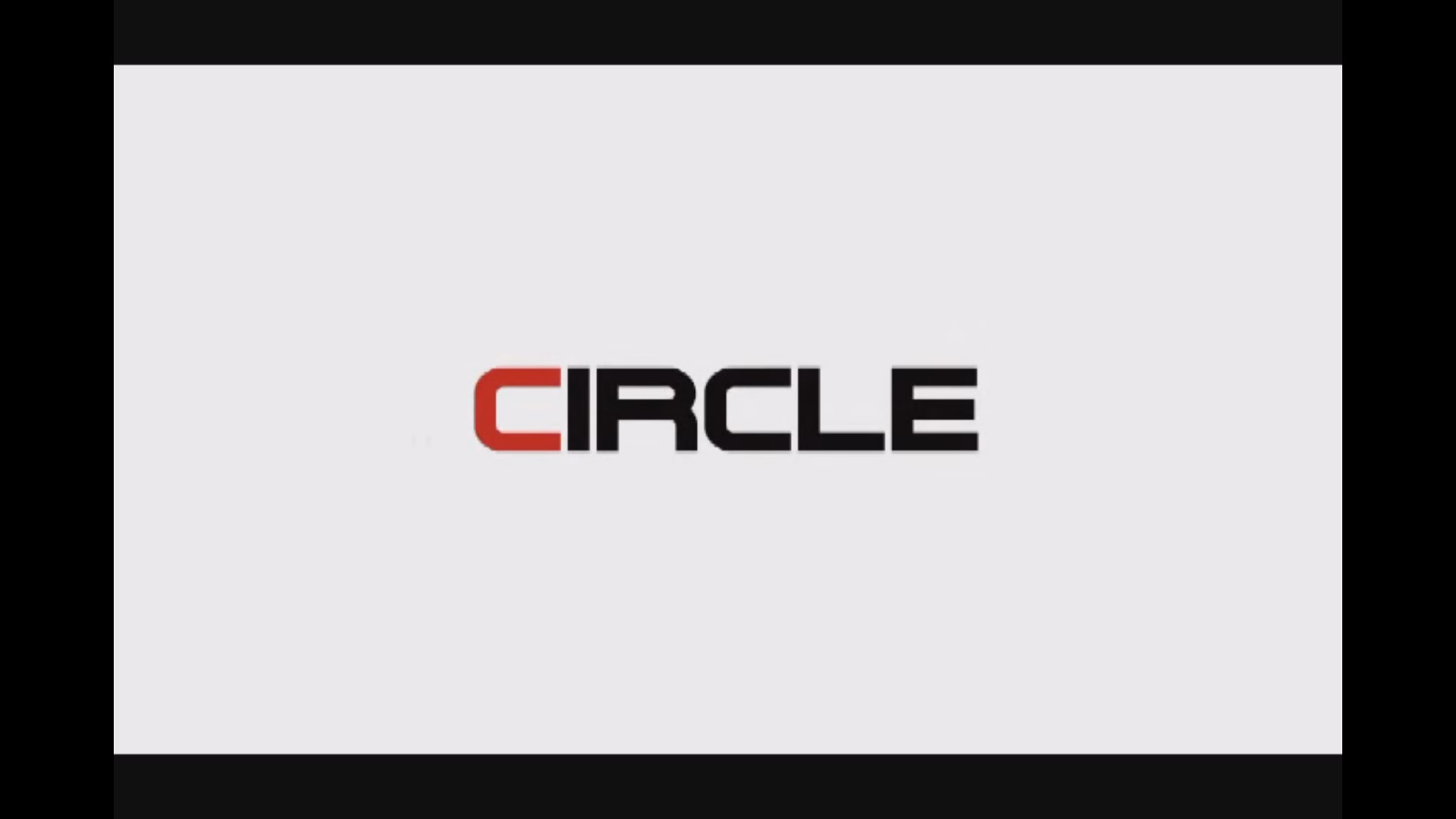 Circle Entertainment has put out a ton of games on the eShop over the years, so it's no surprise that the company is interested in Switch. The publisher did actually attempt to apply for a Switch licence. However, CEO Chris Chao says "Nintendo wants us to be patient."
That being said, Chao has some concerns about Switch. Since it supports engines like Unity and Unreal, developers will be able to easily make titles, and he's unsure if the quality level can be maintained. Smaller developers surviving with a lot of competition could also be problematic.
Chao told Nintendo Life:
"Right now we are focusing on 3DS, Steam and PlayStation (probably VR); we tried to apply for a Switch license and Nintendo wants us to be patient. Personally I am a little bit worried about Switch (not the hardware), but I'm still willing to work on the platform.

If you want to know my worries, I have to say that if this platform can easily port the likes of Unity and Unreal, for gamers that's cool to see so many titles come out, but how can we make sure game quality will stay at a high level? Maybe some indies will port 5-10 titles in 2 months; it'll be hard for small developers to survive on the platform with such huge competition."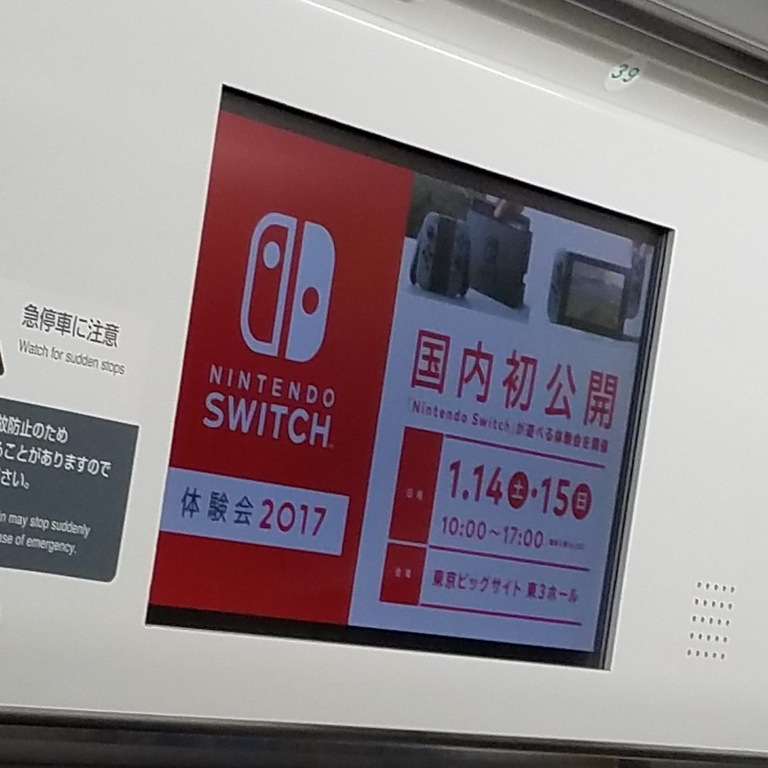 JR lines in Japan are seemingly promoting the Nintendo Switch hands-on event and advertising it to their customers, as we can see in a Reddit post shared today.
There's no new information about it, but remember that it will last seven hours. Other parts of the world will also begin holding opportunities to go hands-on with Switch towards the end of next week.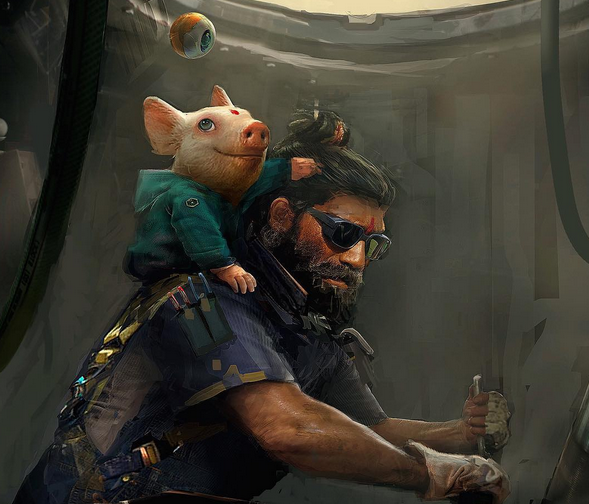 Laura Kate Dale has published a new set of Switch rumors pertaining specifically to Ubisoft.
First, Dale has an update on Beyond Good & Evil 2. Her sources have informed her that the game's code name is "Odyssey". It'll be exclusive to Switch for the game's first 12 months in both retail and digital versions. After that period ends, it'll head to the PlayStation 4, Xbox One and PC, but digital-only. Dale says Beyond Good & Evil 2's teaser will probably be shown at the end of Switch's big event next week.
Dale also shares some news about Rayman Legends, which originally arrived in 2013. She reports that this version of the title will be announced during the January 12 event and will ship in Q2.
Finally, the Mario and Rabbids crossover RPG is apparently going by the name "Rabbids Kingdom Battle". She's heard from one source that it may be pushed back to September.