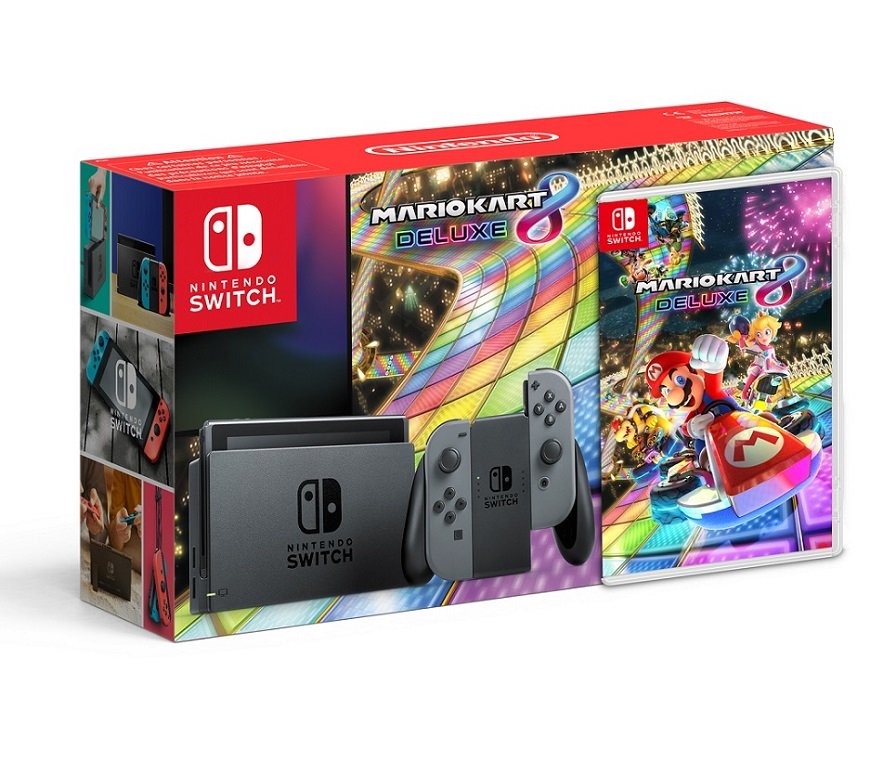 News about a new Mario Kart 8 Deluxe Switch bundle emerged yesterday. Listings were found on Nintendo's store, revealing that the package will be offered alongside the game later this month.
Nintendo has since followed up with GameSpot. According to a representative, "The bundle is exclusive to Russia and there are no plans to bring it to other countries at this time".
A Mario Kart 8 Deluxe Switch bundle for other regions may happen at some point. For now though, the only way to obtain this package is by being located in Russia.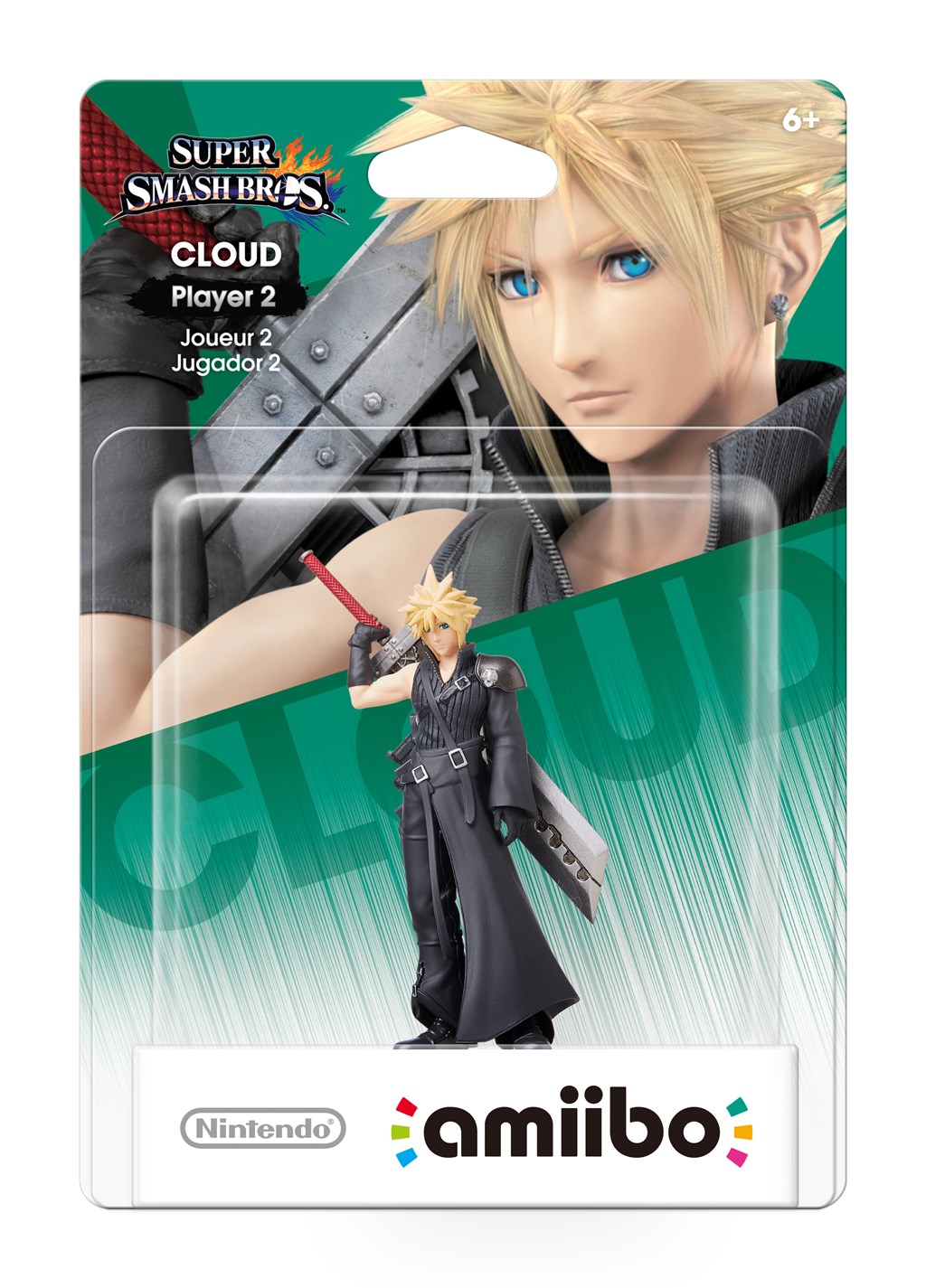 GameStop has opened pre-orders for all of the new amiibo announced yesterday. Reserve them here.
We should note that two amiibo are confirmed as GameStop exclusives. Cloud (Player 2) and Twilight Princess Link will only be sold at the retailer.
One last note: pre-orders for the Neon Yellow Joy-Con are also live on GameStop here.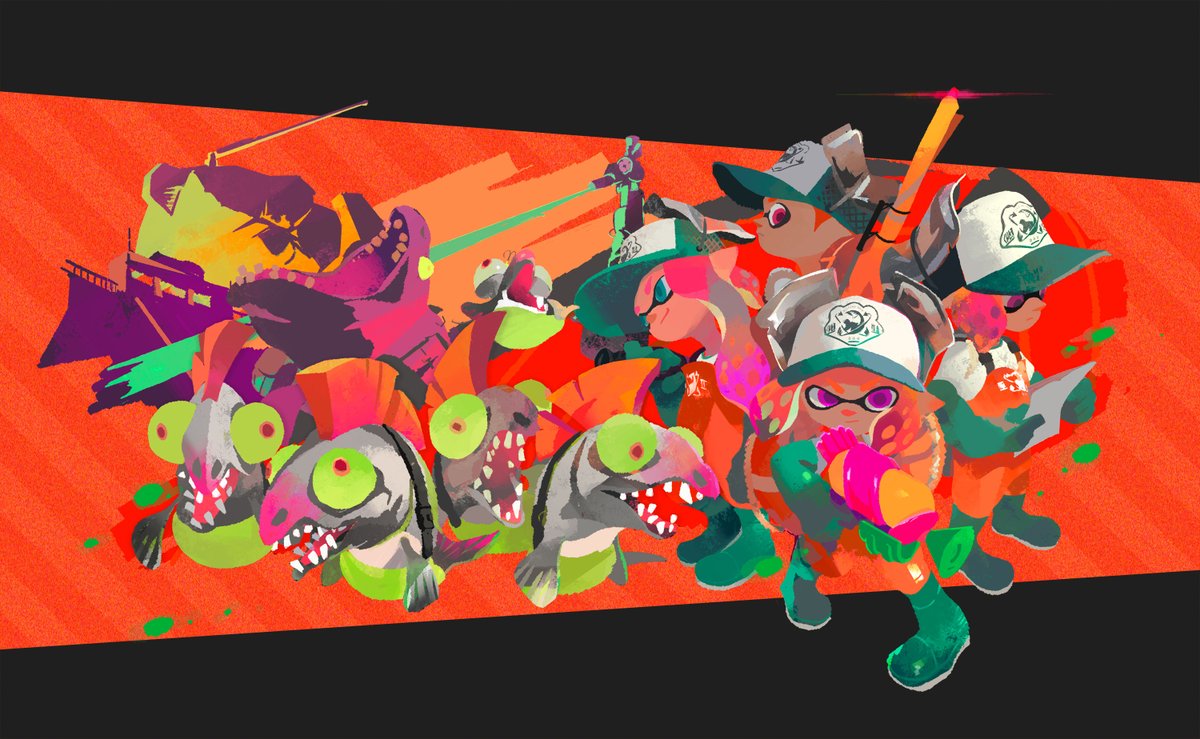 The Japanese Splatoon 2 website is now live. You can check it out for yourself here. It has some plenty of screenshots and some footage as well.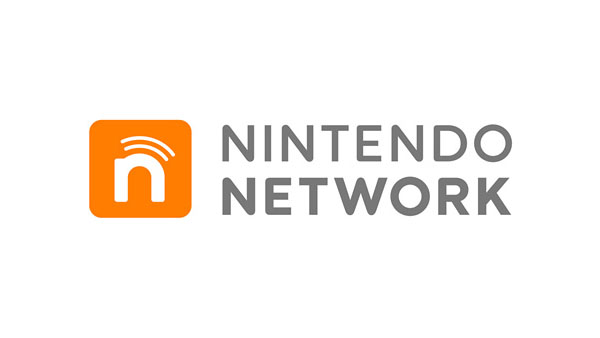 Nintendo already has maintenance lined up for next week. Switch, Wii U, and 3DS will be impacted for a little over an hour on Wednesday / Thursday.
The schedule is as follows:
– 6:45 PM PT (April 19) – 8 PM PT (April 19)
– 9:45 PM ET (April 19) – 11 PM ET (April 19)
– 2:45 AM in the UK (April 20) – 4 AM in the UK (April 20)
– 3:45 AM in Europe (April 20) – 5 AM in Europe (April 20)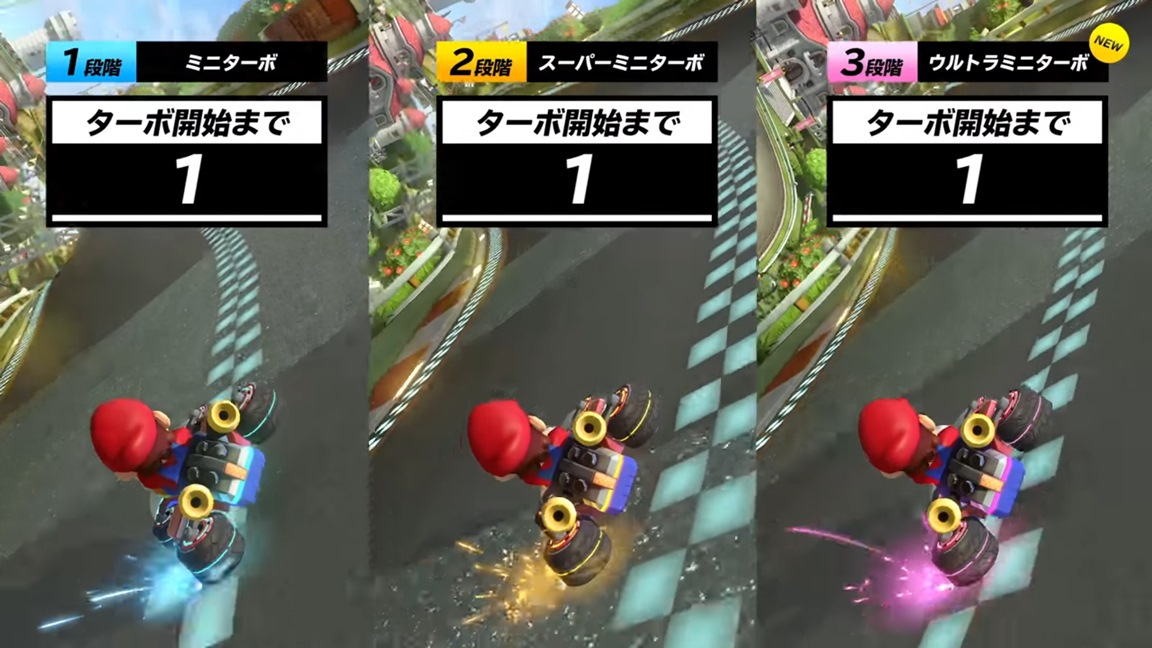 Nintendo has come out with a new Mario Kart 8 Deluxe video that shows off the different boosts that you can pull off, including the new pink addition. Have a look at it below.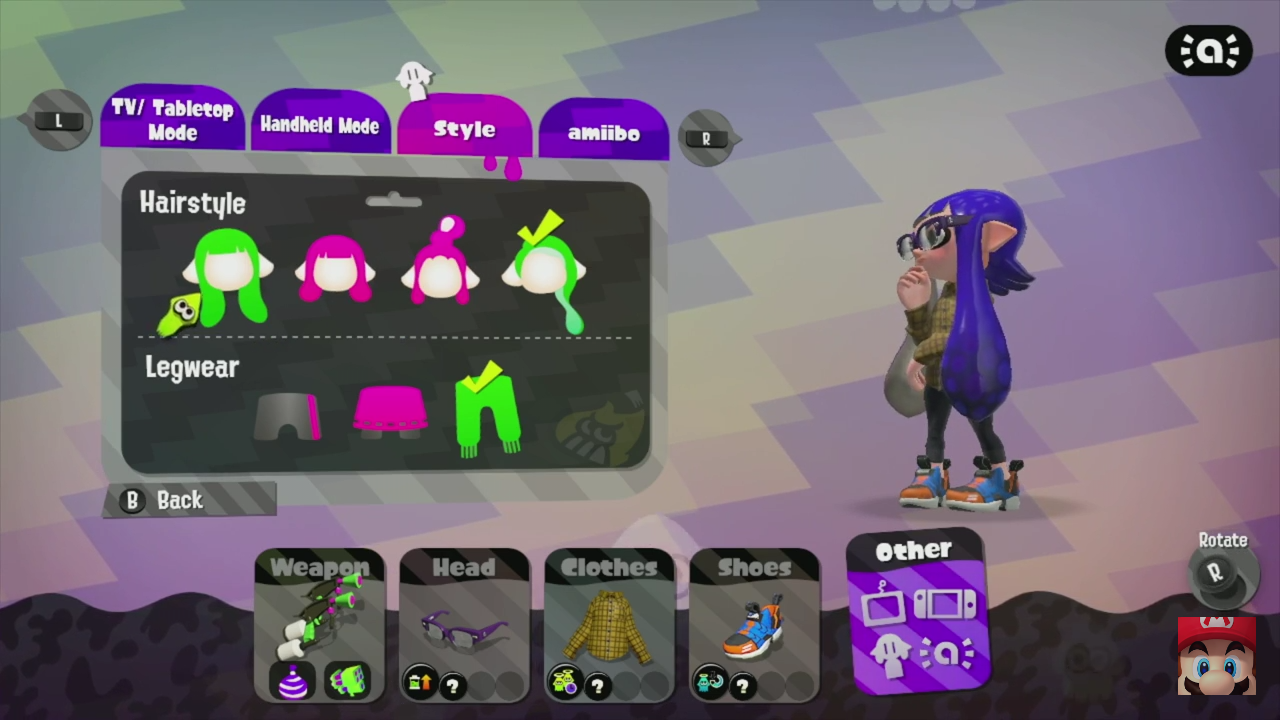 Ever since Splatoon 2 was first revealed, we've known that different kinds of legwear will be available in the game as an additional way of customizing your Inkling. What wasn't known, however, was whether they would be tied to a specific shirt or shoes or whether you can freely choose which pants to wear. Footage from the latest Nintendo Direct now confirms that it's the latter – the "Style" tab in the game's options menu shows that the female Inkling can choose between standard pants, a skirt and spat.
This also confirms that are a total of four hairstyles to choose from for each gender.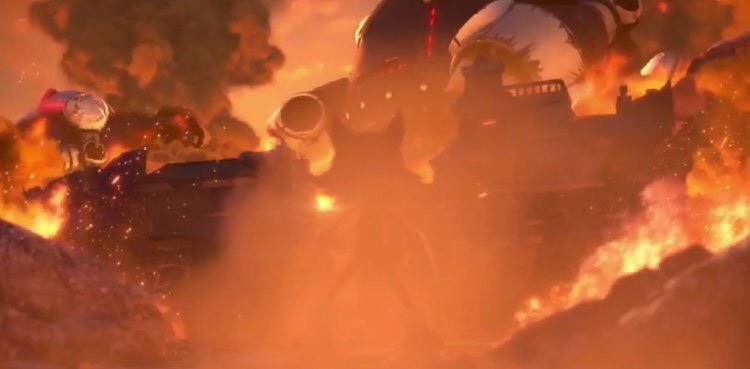 Thus far, the only character we've seen in Sonic Forces has been Sonic – in both his Modern and Classics forms. But during today's Nintendo Direct, a "new ally" was teased. It's possible that the character is connected to Sonic Forces' third gameplay style.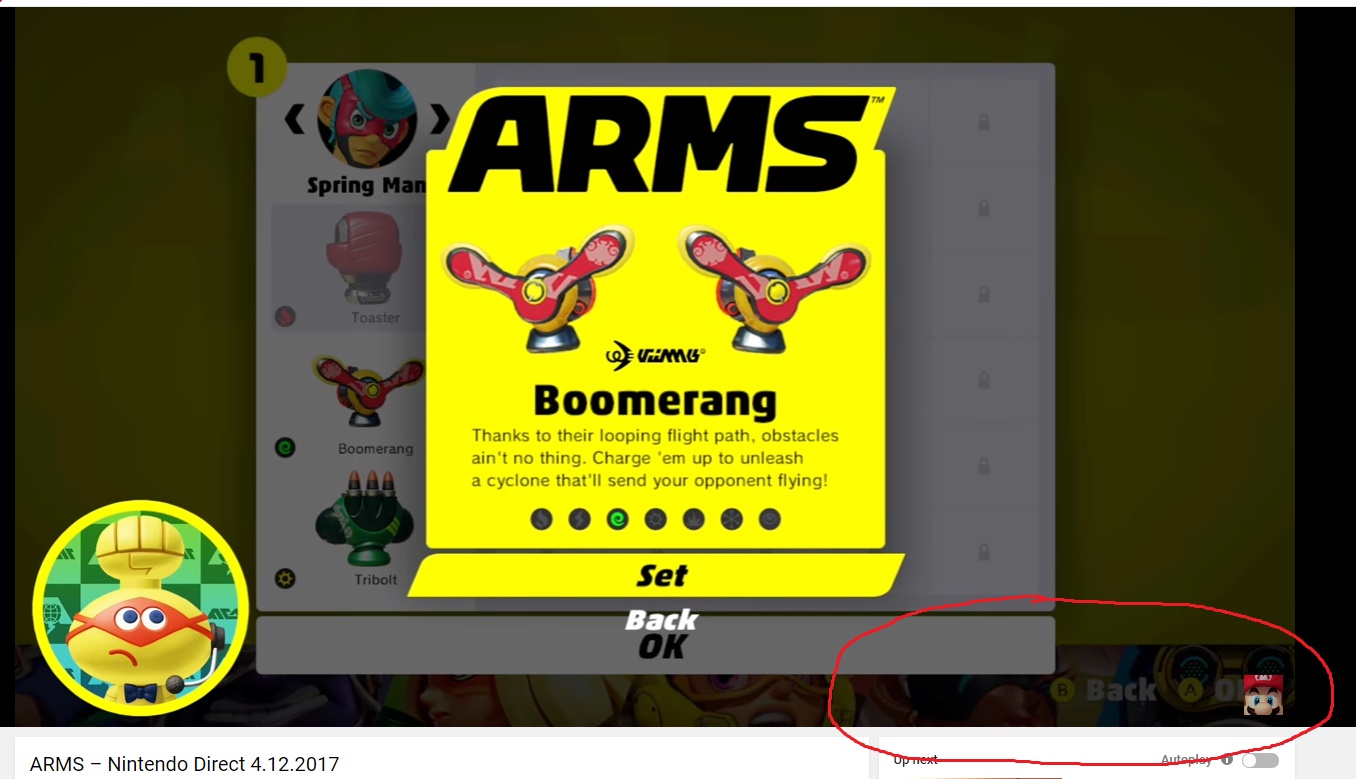 Update: Make that four characters, actually!
These are the first two: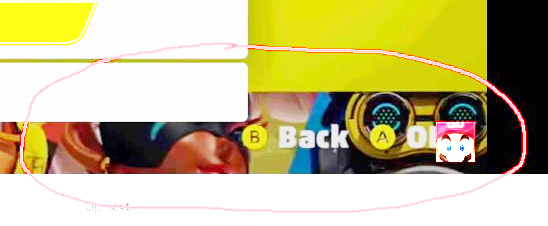 And two others:

---
Original:NeoGAF member JoeInky has spotted two new characters for Arms. In footage shown during today's Nintendo Direct, we get a small glimpse of what looks to be a woman character and a robot. Neither has been revealed yet, but Nintendo should be sharing more details leading up to the June launch.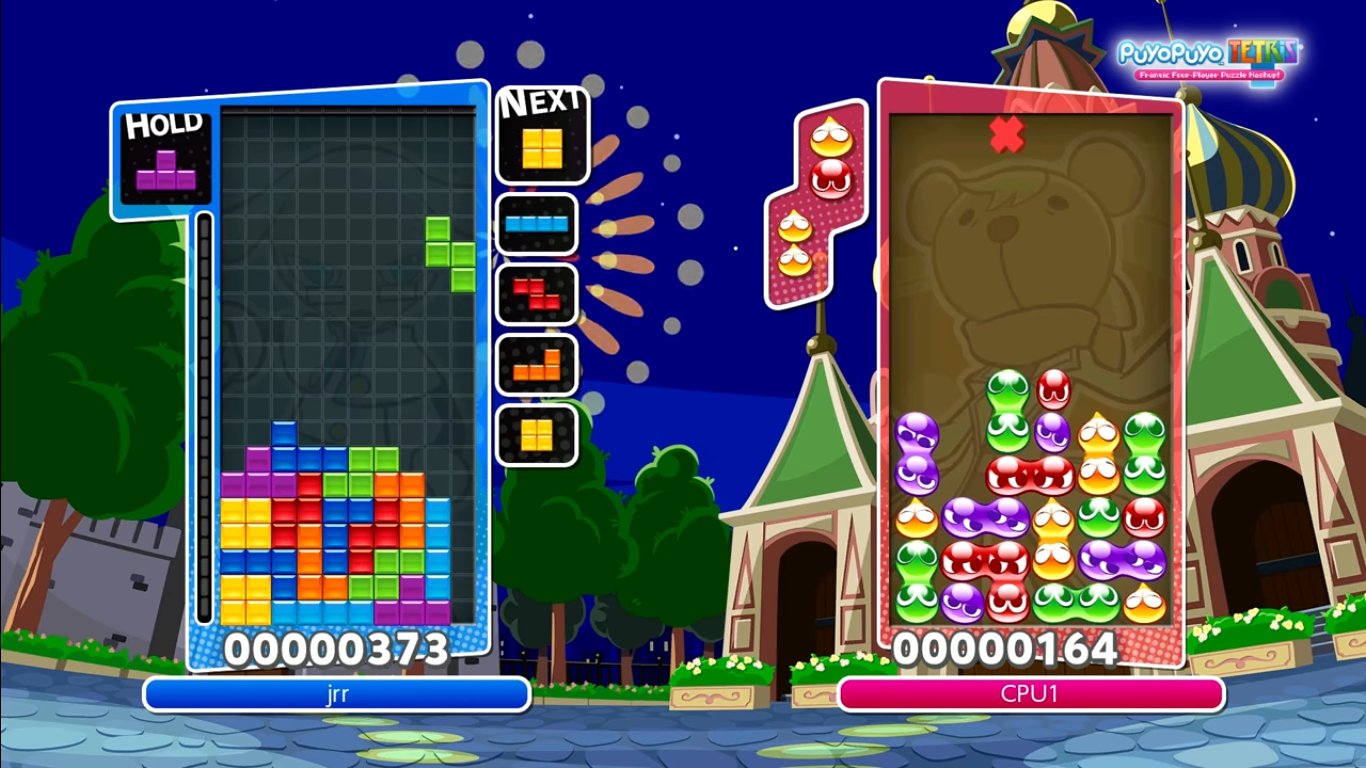 The Switch eShop updated today with the English Puyo Puyo Tetris. Take a look at some footage of it below.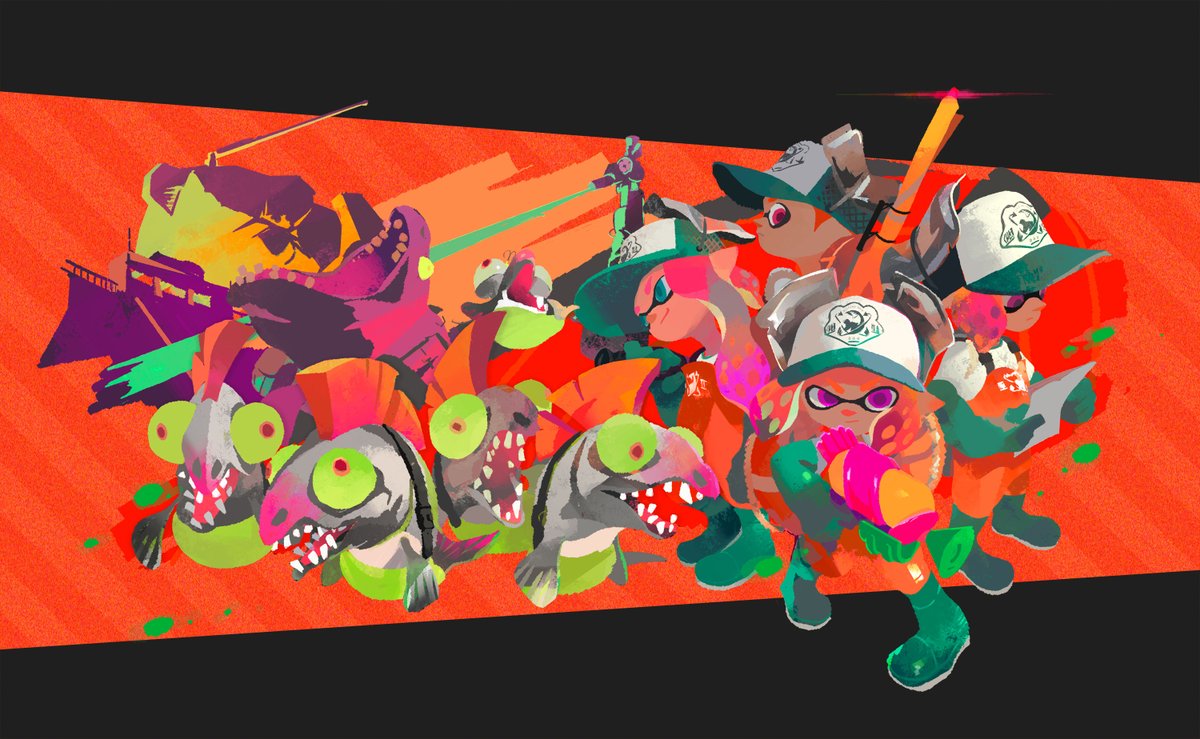 Splatoon 2 now has a release date. Previously given a general "Spring 2017" window, the Switch title is now confirmed for July 21. Nintendo made the date known during its new Nintendo Direct broadcast just now.
We also have the following news about a new mode and amiibo:
Power Egg collecting is becoming popular among Inklings! Experience it in the new Salmon Run mode in #Splatoon2. pic.twitter.com/mW0YfrawOv

— Nintendo of America (@NintendoAmerica) April 12, 2017
It's a scientific fact that new #Splatoon2 series amiibo figures will be released – Inkling Girl, Inkling Boy, and Inkling Squid. pic.twitter.com/q6xfpJmG24

— Nintendo of America (@NintendoAmerica) April 12, 2017
Befriend an amiibo character in #Splatoon2 and they'll remember your favorite outfits, weapons, gear, and option settings. pic.twitter.com/ZDnfiqRtJ1

— Nintendo of America (@NintendoAmerica) April 12, 2017
#Splatoon2 rolls on to #NintendoSwitch July 21, and the new Splatoon 2 amiibo figures release that same day. pic.twitter.com/AxklTl3t5e

— Nintendo of America (@NintendoAmerica) April 12, 2017