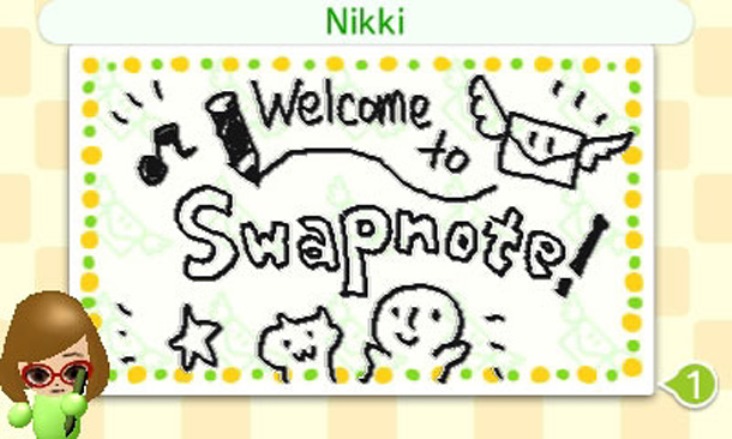 Update 2: Nintendo's official announcement is in. You can find it after the break.
Update: We're now getting the indication that SpotPass features for Swapnote have been disabled worldwide. StreetPass still appears to be functioning.
Original: As of now, Japanese 3DS users can no longer take advantage of the ability to share images in Swapnote and Flipnote Studio 3D. Nintendo discovered that inappropriate content was being distributed, which was deemed inappropriate for children. Unfortunately, Nintendo has yet to devise a means of maintaining a safe environment for everyone without suspending online image sharing.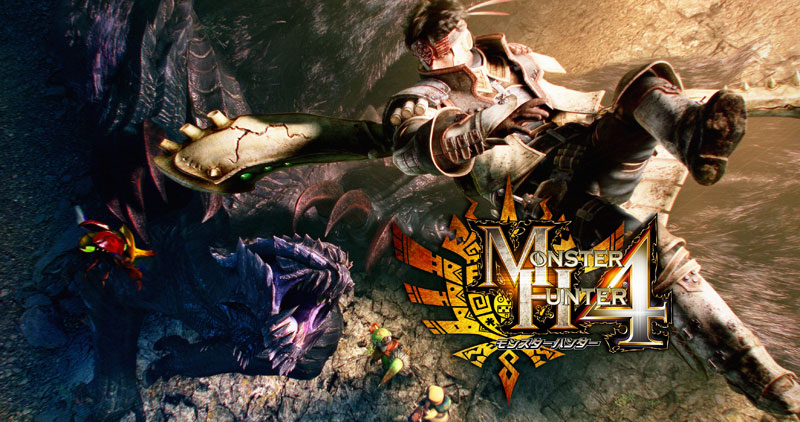 The following comes from an interview with Japanese gaming weekly 'Famitsu':
"To be honest, I don't feel the current Japanese game market has a lot of energy to it, and I want to get that energy back. I think the only way to do that is to keep making fun games and keep energizing and exciting the gamers.

"Lately I've been running into overseas gamers at MH4 events and stuff, people with these MH t-shirts who go all the way to Japan for these things. I love seeing that, and I wonder if we can expand on that. It's hard enough to launch a game in Japan alone, but for games like Pokemon that become worldwide hits, that energizes Japanese games across the board. I think there are qualities to Japanese games that only Japanese people can come up with, and I think it'd be great if we could expand on how we bring those strengths to the international arena."

– Director of the Monster Hunter series, Kaname Fujioka
Fujioka talked about much more in the interview, as transcribed by Polygon. Check it out here.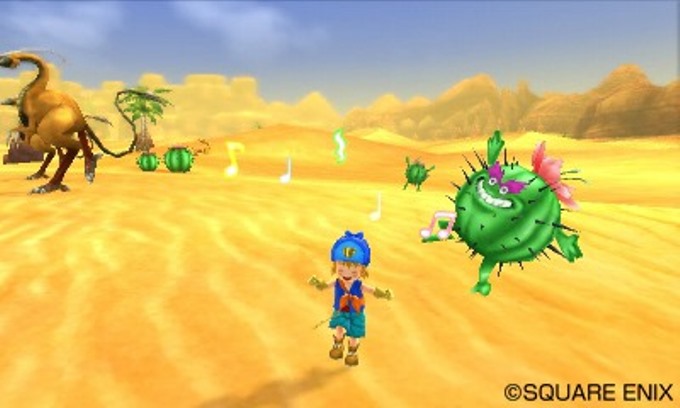 New details have come in for Square Enix's Dragon Quest Monsters 2 remake. You can find the latest information below.
– Three usual sizes for monsters: S, M, G
– "Super G" added for Dragon Quest Monsters 2
– Super G monsters are so big they take up all four slots on your team
– Includes monsters from Dragon Quest X such as the Queen Slime
– Can threaten monsters
– Spook a monster behind you by quickly turning around
– This startles some monsters enough to make them run away and drop an item
– Use crouching when a monster is chasing you
– Crouch the monster and it may just leave you alone
– This can be useful in avoiding battles
– Provoke out-of-reach monsters by whistling
– Can make nearby monsters dance
– Luca and Iru can jump
– Each of them has their own jumping motion
– Can fly later in the game
– Can also smash boulders to access other areas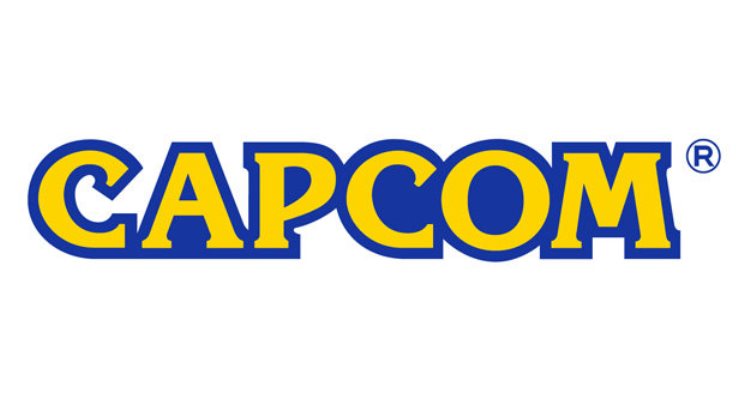 Capcom's latest financial results are in. The company did well overall, in large part due to Monster Hunter 4's success. You can find a full breakdown of Capcom's results below.
– Sales up 16.9%, sales at 53 billion yen
– Net income up 20 percent, up to 4.95 billion yen
– Monster Hunter 4 an "immediate success"
– More than 2 million copies of the game shipped for the September 14th release
– Already sold three million copies
– Resident Evil Revelations and Phoenix Wright: Ace Attorney – Dual Destinies "basically achieved projected sales"
– Monster Hunter Frontier G is "performing steadily"
– Capcom expects to make a tidy profit for the full financial year ending March 2014
– Resident Evil 5 has overtaken Street Fighter 2 as Capcom's best-selling game ever
– Game has sold 6.5 million units
– Street Fighter 2 has sold 6.3 million
– Doesn't take into account the various versions of Street Fighter 2 that Capcom released
– Resident Evil 6: 5.2 million
Amzy is working on a new shooter for the Japanese 3DS eShop. On December 4, the company will release "Phosphorescent Lanze". Here's what we know about the downloadable title thus far:
– Control a mech that can switch between two modes
– Flight form: move fast, can use lock-on missiles that hit multiple targets, and a powerful charge shot
– Can also more easily shake off missiles
– Have a slightly higher attack power
– Can't make quick movements
– Wide turning radius
– Need more skill to target enemies in flight mode
– Fighting mode: more momentum, easier to target enemies
– Not suited for long distance travel or fighting multiple enemies
– Purchase different subunits that change how your ship performs
– These include lowering defense, but greatly raising attack power.
– 1,000 yen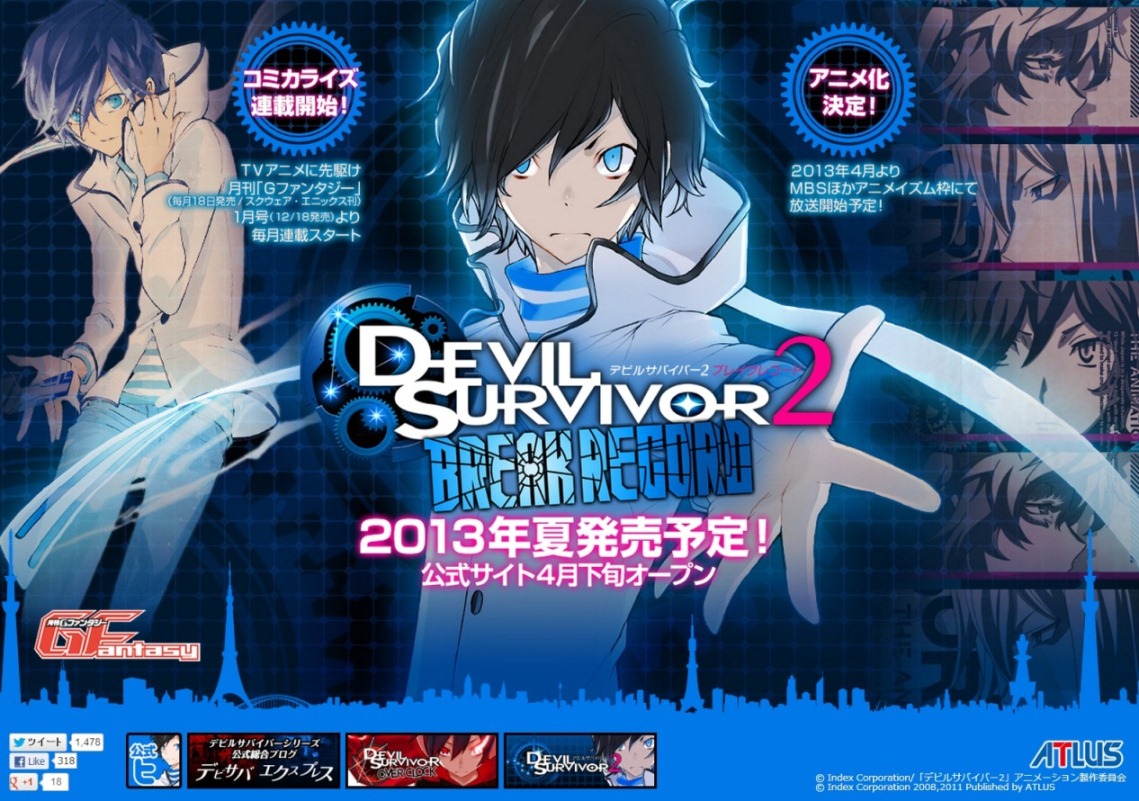 Devil Survivor 2: Break Record has been delayed in Japan, Atlus announced today. It'll now ship sometime next year as opposed to fall 2013. Atlus said it hopes to improve Break Record's quality with the extra development time.
Famitsu has published a new preview of Attack on Titan: The Last Wings of Mankind. You can find new screenshots and a roundup of information below.
– Use the Three Dimensional Maneuver Gear to bring down a titan
– Titan's weak point is its neck
– Difficult to aim directly
– As such, it's better to first break its posture by going for its legs
– Protagonist Eren can change into a titan
– Eren can use powerful punch and kick abilities
– This allows him to trample the titans he once thought were so big
– Create your own original character and challenge a large number of missions in World Mode
– General missions and investigation missions
– Unlock new missions by clearing other ones
– Set your character's skills before the start of each mission
– By satisfying certain requirements, it's possible to earn new skills
This week's Japanese eShop update is as follows:
3DS
Downloadable Titles
Simple DL Series Vol. 18 – The Shogi – 400 yen
Simple DL Series Vol. 19 – The Go – 400 yen
Simple DL Series Vol. 20 – The Card Daif?g? Poker Blackjack – 400 yen
Simple DL Series Vol. 21 – The Kanshiki-kan – File.1 Kinky? S?sa! J?y? Sh?ko o Touch Seyo! – 500 yen
Big Bass Arcade – 700 yen
Danb?ru Senki Wars (Little Battlers Wars, retail title) – 4,980 yen
Shin Hikari Shinwa Palutena no Kagami (Kid Icarus Uprising, retail title) – 4,790 yen
Gureko kara no Ch?sen-j?! Eitango no Shima to Obake-tachi Step 1 DEMO – FREE
Gureko kara no Ch?sen-j?! Eitango no Shima to Obake-tachi Step 2 DEMO – FREE
Tamagochi! Se-shun Dream School DEMO – FREE
Medalot Dual Kuwagata Ver DEMO – FREE
Seis? no Amazonesu DEMO – FREE
Virtual Console
Hanajuku Hero (Famicom) – 500 yen
Wii U
Downloadable Titles
Wii Sports Club (Tennis, Bowling) 1,000 yen each (or 200 yen 24 hours rental)
Wii Party U (retail title) – 4,620 yen
Wii Fit U – FREE (from 10/31)
Virtual Console
Tennis (Famicom) – 500 yen
Daik?kai Jidai II (Uncharted Waters: New Horizons, Super Famicom) – 800 yen