01. / 00. [PSP] Tales of Phantasia: Narikiri Dungeon X (Bandai Namco) – 108.356 / NEW
02. / 03. [WII] Wii Party (Nintendo) – 82.698 / 611.718 (+0%)
03. / 01. [PS3] Sengoku Basara 3 (Capcom) – 57.021 / 299.719 (-77%)
04. / 02. [PSP] Hatsune Miku: Project Diva 2 (Sega) – 35.865 / 277.332 (-85%)
05. / 00. [PSP] StormLover (D3 Publisher) – 20.087 / NEW
06. / 13. [WII] Super Mario Galaxy 2 (Nintendo) – 16.695 / 748.897 (-7%)
07. / 10. [NDS] Fire Emblem: New Mystery of the Emblem – Hero of Light and Shadow (Nintendo) – 15.845 / 213.011 (-26%)
08. / 05. [WII] Sengoku Basara 3 (Capcom) – 15.387 / 65.209 (-69%)
09. / 00. [NDS] Battle Spirits: Digital Starter (Bandai Namco) – 15.338 / NEW
10. / 00. [NDS] Heart Catch PreCure! Oshare Collection (Bandai Namco) – 15.091 / NEW


Kung Zhu (DS) – E10+
MiniGolf Resort (Wii/DS) – E
TouchMaster: Connect (DS) – E
Alpha and Omega (DS) – E
Crime Labs: Body of Evidence (DS) – T
Field & Stream: Total Outdoorsman Challenge (Wii) – T
Fireplacing (Wii) – E
Petz Horsez Family (DS) – E
Shutter Island (DS) – T
Triple Jumping Sports (Wii) – E
Triple Running Sports (Wii) – E
Yu-Gi-Oh! 5D's Duel Transer (Wii) – E
Challenge Me: Word Puzzles (Wii/DS) – E10+
CSI: Fatal Conspiracy (Wii) – M
Datamine (DSi) – E
Family Games – Pen & Paper Edition (Wii) – E
Rapala Pro Bass Fishing (DS) – E
Spot the difference (DSi) – E
Around the World In 50 Games (Wii) – E10+
Jewel Master: Cradle of Athena (DS) – E10+
Sonic Colors (Wii/DS) – E
The Penguins of Madagascar (DS) – E
Zhu Zhu Pets 2: Featuring the Wild Bunch (DS) – E
Disney Channel All Star Party (Wii) – E
DodoGo! Challenge (DSi) – E
Duke Nukem Critial Mass (DS) – T
GoldenEye 007 (DS) – T
Who Wants To Be A Millionaire? (Wii) – E
Snail Mail (Wii) – E10+
All-Star Air Hockey (DSi) – E
Future Fight (Wii) – E
Hollywood Squares (Wii) – E10+
Rudolph The Red-Nosed Reindeer (Wii) – E
Sniper Elite (Wii) – M
Super Scribblenauts (DS) – E10+


**ROCK BAND MEDIA ALERT** THE BLACK KEYS AND NEON TREES MAKE THEIR DEBUTS ON ROCK BAND!
Harmonix and MTV Games today announced that American rock bands The Black Keys and Neon Trees will both make their debuts next week in the Rock Band Music Store of downloadable content.
Cambridge, Mass. – Aug. 13, 2010 – Harmonix and MTV Games today announced that American rock bands The Black Keys and Neon Trees will both make their debuts next week in the Rock Band Music Store of downloadable content for the Xbox 360® video game and entertainment system from Microsoft, PlayStation®3 computer entertainment system and WiiTM.

"We're excited to be part of the Rock Band world because the game really introduces artists to young kids," said Tyler Glenn, lead vocalist and keyboardist for Neon Trees. "Any video game introducing kids to The Replacements and old REM is something I can get behind."






Seemingly out of nowhere, X-Com creator Julian Gollop revealed today that he is working on a title for Nintendo's upcoming handheld. The project is most likely far into development, as its release will coincide with the 3DS' launch. Gollop wouldn't share much information about the project, though he did mention that it will be a turn-based tactical RPG. You can read his full comments below.
"Publishers run a mile from anything with turn-based mechanics – it is regarded as too niche. RTS games pretty much killed off turn-based strategy games in the mid-90s – but now even RTS games are regarded as niche. So all my experience working turn-based games from 1983-1997 is now somewhat obsolete, despite the success of X-Com. However, I am now working on a turn-based tactical RPG which will be a 3DS launch title. Thanks to 'Advance Wars', 'Fire Emblem' and 'Final Fantasy Tactics' it seems turn-based games are not totally dead – at least for Nintendo handhelds. I would also argue that Pokemon has a lot of parallels with X-Com in its game system, despite being classified as an 'RPG'. The core of Pokemon is a turn-based tactical battle enriched by a sophisticated higher level meta-game that allows players to experiment with many game elements and combinations of forces – and Pokemon is the second most successful game franchise in the world. If done right, would an X-Com game with a turn-based combat system be successful? Absolutely!"




DSi LL – 111,650
PSP – 104,639
Wii – 89,899
PS3 – 77,315
DSi – 70,147
Xbox 360 – 24,983
DS Lite – 20,285
PS2 – 6,134
PSP go – 4,456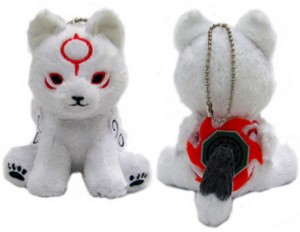 This information comes from the official Okamiden Facebook page…
"Cool Okamiden swag inbound. Details in the coming months… We got the goods. That's all I want to say right now"
This definitely sounds like some of the Japanese Okamiden merchandise will be brought overseas sometime soon. I'm also hoping that Capcom will consider releasing the collector's edition of the game… I'd snatch that up right away!