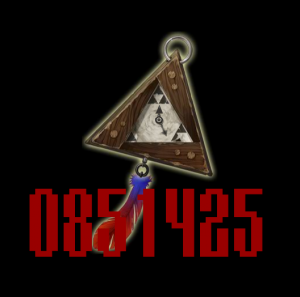 Marvelous
– Related to a new game
– Announcement on January 21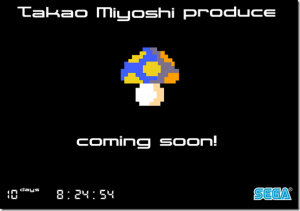 SEGA
– Announcement on January 23
– Takao Miyoshi listed as the producer
– Previously worked on Phantasy Star Universe


Well, this is a rather odd story. 5-month old dog Ozzie was nearly killed by a Wii remote while owner Kathy White was playing Wii Sports Bowling. The White family had recently purchased the Wii for Christmas and wanted to try it out. Kathy White and her daughter were interested in trying the system out but Kathy accidentally smacked the dog in the temple with the Wiimote while going through bowling motions.
That blow apparently killed the dog instantly. White needed some help and called on the assistance of her neighbor. The neighbor checked for a pulse and shortly thereafter gave him a breath. After a few breaths, Ozzie coughed and was revived.
White rushed Ozzie to the vet and it was discovered that the dog had severe brain swelling and was in cardiac arrest. Fortunately, Ozzie had been able to recover for the most part and is only a little less energetic than he used to be. Ozzie is no longer allowed to be in the same area where the White family plays the Wii.

Moon
– Bozon liked it – Gave the game an 8.5
– Runs 60 FPS, looks beautiful, technically awesome
– A lot of exploration
– Remote access droid is pretty cool
– Only downside is that you shoot at a lot of floating robots – Become repetitive – Worlds look the same
– Still a really fun game – pretty rewarding
– Seems to be inspired my Metroid
– Story neat as well
– Bozon thinks best FPS on DS is still Metroid Prime Hunters
– Hope to get news on Wii game soon
Call of Duty: World at War (DS)
– Bozon gave it a good review – 8.3
– Has online
– WWII has been overdone
– Matt heard that World at War hasn't been selling so well on Nintendo platforms
Personal Trainer: Math
– Not fun
– Seems like math questions from Brain Age pulled out and expanded into this game
– No real minigames that are fun
– Just do math programs and you'll get better at them
– Strange because Personal Trainer: Cooking was incredible
– Matt wonders if Carrie Underwood will like it
– Well developed, but again, just not fun

Videos
KORG DS-10 Demo Video
Fishing Master World Tour Info Video
Rock Band Track Pack Volume 2 Video
AC/DC Live: Rock Band Track Pack Video 2
Wario Land: Shake It! Tips 5
The Chase: Felix Meet Felicity Video
My DoltAll Info Video
Jungle Speed Info Video
Planet Pachinko Info Video
How to play Toki Tori
Digest Video
Demos (Expire 1/18)
Personal Trainer: Cooking Mac & Cheese Demo
Pictoimage
Walt Disney Pictures Bolt Demo
Spore Creatures Demo
Personal Trainer: Math Demo (No expiry date)

Personal Trainer: Math for Nintendo DS Turns Learning Into a Game

REDMOND, Wash.–(BUSINESS WIRE)– A new survey, conducted by Wakefield Research for Nintendo, confirms that math anxiety is alive and well among U.S. kids. In fact, of 400 children surveyed, one in five believe that they are more likely to grow up to become a professional athlete, actor or singer than they are to get A's and B's in math next year. Other results of the survey conducted Dec. 12-23, 2008, include:

More than one-third of kids surveyed say that math is their most difficult subject.
Nearly one-third of kids have very negative feelings about math: 18 percent called it "boring," while 13 percent actually called it "torture."
86 percent of parents surveyed say that math is important to their careers, even though more than half of them admitted they thought they'd never need the math they learned in school.
These results demonstrate that math remains perceived as a difficult but important skill. Building on its legacy of training brains and getting people moving with fitness games, Nintendo introduces Personal Trainer™: Math, new software for Nintendo DS™ that provides a fun and rewarding way for people to improve their basic math abilities.

Some new details regarding Phantasy Staro Zero, Mario & Luigi 3 and a few other games have been released:
* Phantasy Star 0
– "the most ambitious, compelling, and robust online offering on the handheld to date."
– "true spiritual successor to the original Phantasy Star Online."
– fully realized single-player campaign, but the multiplayer modes are the big draw.
– Online or local play with up to four players. Free. No territory restrictions. Friend codes or random party assignment.
– Lobby area. Random map variations and cannot move from one level to another without going back to the lobby.
– "multiplayer modes have no overarching narrative"
– "remarkable graphics engine"
– can map actions to Y, B, or A, and to R+ Y, B, or A.
– "accuracy increases with each successful hit during a combo, making it easier to land heavy attacks (by going light-light-heavy, for instance)."
– "(Ardent fans of the series will be delighted to know that Phantasy Star Universe's miguided linkage of Technics to certain weapons has been discarded.)"
– Visual Chat – Draw any type of message you want, like "Heal me!" Up to 20 messages can be saved to shortcuts. Friends-only. Random teams are limited to keyboard chat and premade symbols.
– Added the ability to dodge.
– Camera control could be an issue with the lack of an analog stick.
– "more than 350 unique weapons, the majority of which are brand-new."
– Character designs are by Toshiyuki Kubooka, from the Lunar series.
– Mags are present.
– Can use same character in multiplayer and singleplayer, and experience/items carry over between the two modes.
– No comment on downloadable content/updates.
* Valkyrie Profile
– "It's a strategy-RPG, with a much bigger emphasis on combat than before."
– Control of when each character attacks is still in.
– Hit gauge at the bottom fills up with successful strikes. When full, a character can do a "Soul Crush" which also feeds back into the Hit gauge.
– Bonus when two characters are flanking an opponent.
– Grid movement in an isometric view.
– Doesn't have a traditional overworld or dungeons to explore. The game is mainly about the combat.
– "What may be harder to take as the game goes on are the story's darkness and the ruthless gameplay that grows out of it. … Wylfred is very much the anti-hero, and it's hard to say whether players will sympathize with what he does and why he does it." (Wylfred wants to kill the Valkyrie to get revenge for losing his father. He's helped by Hel (from Viking Hell) who is using Wylfred for her own ends, thus the "Covenant" part of the title.)
Interview:
– Former Quest Corporations staff helped the team (already a lot of strategy-RPG fans among them) with the shift in gameplay to a strategy-RPG.
– "Where in other games it has always been in players' best interests to defend the lives of their allies, Valkyrie Profile: Covenant of the Plume forces palyers to ponder the value of sacrifice in view of the greater goal."
– "we really wanted to recapture the gravitas of the original Valkyrie Profile and tell the tale through the eyes of a dark hero who opposed the Valkyrie … I think those who see the full story will ultimately find the message to be an uplifting one, so I hope they'll play it all the way through."
– Just under 30 tracks from the original VP and 20 new tracks.

– Team working on Chinatown Wars "twice the size" of the one that worked on Vice/Liberty City Stories
– Has "more lines of code" than San Andreas
– The Satellite navigation system is "identical" to GTA IVs in appearance and functionality
– Ammunation has gone online! You order weapons with your PDA and they show up at your safehouse
– You can replay any mission by selecting it from a menu in the safehouse
– Grenades and molotovs are thrown using the touch screen – you touch one and drag it, with an indicator on the top screen (where the action is) showing you where it's going to land
– The A button is used to fire weapons
– One minigame involves assembling all of the parts of a sniper rifle with the touch screen, before using it to assassinate a designated target
– Another touch-sensitive mini-game will be paying bridge tolls – you push the coin into the slot to get through the barrier
– While some might perceive them to be gimmicky, EDGE describes the mini games as being "short" and "smoothly integrated"
– Game already finished with development – going through final bug testing

A few weeks back, it was rumored that Japanese magazine Coro Coro would have a look at a new Pokemon Mystery Dungeon game. That information has been confirmed to be true. The first details (keep in mind that these details are unverified) on the next installment in the Pokemon Mystery Dungeon series have been transcribed and can be read below:
– Will be called Pokémon Mystery Dungeon: Explorers of the Sky
– Game is being developed for the DS
– New starter Pokemon include: Phanpy, Eevee, Riolu, Shinx and Vulpix
– Might not be an actual sequel, but more of an update of Exploreres of Time/Darkness like Pokemon Platinum
– Unclear if there will be one or two versions yet
– Some believe game will include Shaymin and its Sky form