Videos
Mario Super Sluggers Info Video
Midnight Pool Info Video
Mario Kart Wii: Who's playing Wii today? 3
America Ferrera Plays New Super Mario Bros.
Liv Tyler Plays Brain Age 2
Carrie Underwood Plays Animal Crossing
de Blob Video 2
Samba De Amigo Downloads Info Video
SimCity Creator Info Video
Rhapsody A Musical Adventure Info Video
Sonic Chronicles: The Dark Brotherhood Video
PICTOIMAGE Info Video
Digest Video
DS Demos (Expire 8/24)
Crosswords DS-Anagrams Demo
Air Traffic Chaos
PICTOIMAGE
Carnival Games


SEGA officially revealed its Leipzig lineup through a press release last week, but one particular enigma that was included pertains to a "world exclusive." In the same press release, SEGA said that gamers can expect the unannounced game to be present at this year's Leipzig. However, some of the specifics are beginning to narrow, as information shows that the new title is a Wii game.
Does anyone have a guess as to what the game could be? I'm still going for that new Sonic-controlled balance board game…(Just kidding!)

Igor Games to Be Released in Europe on PC, Nintendo DSTM and WiiTM

Deep Silver, the game label of Koch Media, and Interactive Game Group, LLC (I2G), an-nounce that they will publish the game Igor for the PC, Wii™ and Nintendo DS™ in the European PAL territories, the French overseas territories, the Commonwealth of Independ-ent States, South Africa, Australia, and New Zealand.

The Igor videogames are produced by I2G and Legacy Interactive. They are based on the animated movie of the same title by Exodus Film Group, distributed by Metro-Goldwyn-Mayer Pictures. "Igor" opens in the United States on September 19, 2008 and features the voice talents of artists such as John Cusack, Steve Buscemi, John Cleese, Jay Leno and Christian Slater. The movie will benefit from a worldwide distribution for the Holidays of 2008.


One WiiWare Game and Two Virtual Console Games Added to Wii Shop Channel

Fans of '80s platforming action have something to shout about this week—namely, the Virtual Console™ debut of a true classic: Mega Man™. Whether you're experiencing this vintage robot adventure for the first time or reliving the fun of your NES® heyday, you'll find all of the game's side-scrolling thrills intact. Meanwhile, players with a passion for sinking the perfect shot can rule the table with a new WiiWare™ pool title or conquer the links in a challenging, globetrotting golf game.

Nintendo adds new and classic games to the Wii™ Shop Channel at 9 a.m. Pacific time every Monday. Wii™ owners with a high-speed Internet connection can redeem Wii Points™ to download the games. Wii Points can be purchased in the Wii Shop Channel or at retail outlets. This week's new games are: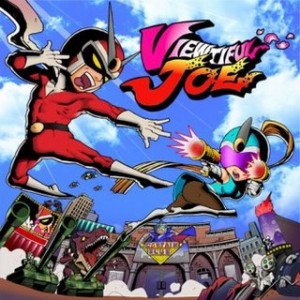 "There's no 'percentage chance' that I could give you [Viewtiful Joe this generation] that would at all be accurate. If it strikes someone of influence (a producer of note, Inafune, Takeuchi, perhaps even me) that it's something that has potential (both gameplay and sales) then it could happen. If not, it won't. I can't predict who might or might not see that potential." – Christian Svensson, Capcom's Corporate Officer/VP of Strategic Planning & Business Development
The first Viewtiful Joe game was produced by the folks at Capcom, but the other titles in the series were created by Clover Studios (which has partially become Platinum Games.) Atsushi Inaba oversaw the development of all the Viewtiful Joe titles and is currently working for Platinum Games, so I suppose someone else would need to take the helm of development in the future.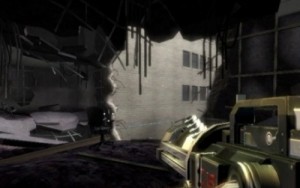 The Conduit is shaping up to be the total third-party Wii package. The graphics, gameplay, and controls are all nailed down. Oh, and don't forget online play. High Voltage Software is doing its best to deliver the best online experience, but is also interested in adding LAN play in the game. Speaking with 4 color rebellion, High Voltage Software's Eric Nofsinger explained, "Our plan is to deliver a solid multiplayer experience both online and LAN." You might also be interested in knowing that The Conduit was influenced by the likes of Halo and Golden Eye – two very huge and revered games!

Best Buy
My Spanish Coach (DS) – $14.99
New International Track & Field (DS) – $19.99
Petz: Bunnyz (DS) – $14.99
Petz: Dolphinz (DS) – $14.99
Imagine: Babyz (DS) – $14.99
Imagine: Fashion Designer (DS) – $14.99
Cheetah Girls: Passport to Stardom (DS) $29.99 – Save $10 with purchase of game and Cheetah Girls CD
Target
Madagascar (GBA) – $9.99
Wiffle Ball (DS) – $9.99
Strawberry Shortcake: Strawberryland Games (DS) – $14.99
Deal or No Deal (DS) – $14.99
Ultimate Spider-Man (DS) – $14.99
Circuit City
Super Mario Galaxy (Wii) – $39.99
Guitar Hero: Aerosmith (Wii) – $39.99
Endless Ocean (Wii) – $19.99
Cooking Mama: Cook Off (Wii) – $19.99
Big Beach Games (Wii) – $19.99
Need For Speed: Carbon (Wii) – $19.99
Winter Sports: The Ultimate Challenge (Wii) – $19.99
The House Of The Dead 2 & 3 (Wii) – $19.99
Mario Party DS (DS) – $19.99
Super Mario 64 (DS) – $19.99
New Super Mario Brothers (DS) – $24.99
Kung Fu Panda (DS) – $19.99
Pokemon Diamond/Pearl (DS) – $29.99
Wow, there's actually a ton of deals this week. Super Mario Galaxy is a steal at $39.99 and there are other notable games on the list including Super Mario 64 DS and New Super Mario Bros.