– Not the "next-gen" Indiana Jones game
– Developed by A2M
– Story about staff of Moses
– No Nazi characters in the game, but there are LEGO-like nazis (basically, they're not nazis)
– Twin-balloon zeppelin part of the game
– PS2, Wii versions were in development – not sure if they still are



US:
-Cho Aniki (No specific date)
-Final Soldier (No specific date)

EU/AU:
-Chase H.Q. (Sep 5th)
-Ys Book I & II (Sep 5th)
JP:
-The Ninja Warriors
-Nekketsu K?k? Dodgeball Bu: PC Bangai Hen (The Kunio dodgeball game, which Japan also already has on NES)
-Final Blaster
-Mizubaku Adventure
The rest of the Japanese games in September are:
Famicom:
-Tantei Jinguuji Saburo: Yokohama Minato Renzoku Satsujin Jiken
-Wagyan Land
Super Famicom:
-Seiken Densetsu 2 (Secret of Mana)
-Space Invaders
N64:
-Mario Golf
Mega Drive:
-Sorcerian
-Forgotten Worlds
-Hokuto no Ken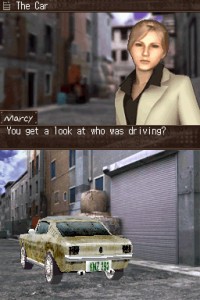 It's in Players' Hands to Help Aspiring Model Betsy Blake Return Home Safely

AUSTIN, Texas – August 28, 2008 Empire Interactive today announced development on Unsolved Crimes is complete. The mystery puzzle solving game will release for Nintendo DS™ on September 23, 2008. Filled with suspense, mystery and intrigue, Unsolved Crimes will be teasing brains on college campuses across the country. The game has an ESRB Rating of "T" for "Teen" and retails for $29.99.

"Unsolved Crimes is more than just a mystery-solving game with brain-teasing challenges and logical reasoning, it's sure to please brain boosting game and core DS fans alike," said Karim Farghaly, vice president of sales, Empire Interactive. "The appeal this title has for such a diverse audience strengthens Empire and Atari's partnership to deliver the ultimate gaming experience."

Fully utilizing the unique Dual Screen capabilities of Nintendo DS, Unsolved Crimes integrates three gaming elements – an action game, a 3D crime investigation and a crime quiz – to provide players with a distinctive experience. Taking the role of a rookie detective as part of the New York Police Department, players will explore the 1970's inspired New York environments in the process of solving Betsy Blake's mysterious disappearance. Crime is rampant in the city and Blake's disappearance is the latest in a frightening series of events that are slowly bringing New York to its knees. With more than eight independent cases to solve in the interactive environments, players will find themselves fully immersed into the mysteries in Unsolved Crimes.

About Empire Interactive
Empire Interactive is a leading publisher of interactive entertainment software that has been in business for 18 years. Headquartered in the UK, Empire Interactive also has offices in the U.S., Germany, Italy, France and Spain. The company develops and publishes a varied range of titles for all current platforms in the U.S., Europe and Asia. Games such as Starsky & Hutch, Big Mutha Truckers, Ford Racing and FlatOut have all enjoyed success across the world. Its budget label, Xplosiv, is one of the fastest growing game labels in Europe. Further information about Empire Interactive and its products can be found at www.us.empireinteractive.com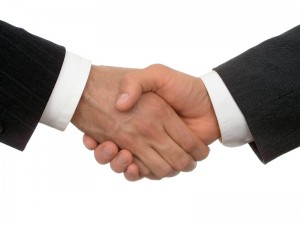 It's no secret that Tecmo has had a lot of trouble as of late. For that reason, it may be no surprise that Square Enix is planning on taking over the company. Kotaku reports that Square will officially confirm the move at 1PM Japan time. This is not the first time Square Enix has pulled off something like this. In 2005, the company additionally acquired Taito, eventually taking over completely later that year.

DS Lite 55,995
PSP 47,604
Wii 35,173
PS3 9,020
PS2 8,420
Xbox 360 3,551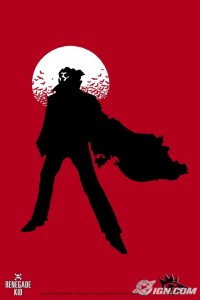 – Game doesn't have a name yet
– Publisher is Gamecock (also published Dementium)
– "Based on one of the biggest horror icons of all time, the game's name, plot or what systems it will be available for have yet to be revealed"
– "The completely new title changes things up from past Renegade Kid projects in terms of gameplay, genre and style."
– More details coming soon

Virtual Console (NES)
– Dig Dug
– Bio Miracle Bokutte Upa
WiiWare
– Critter Round-Up
– MaBoShi: The Three Shape Arcade