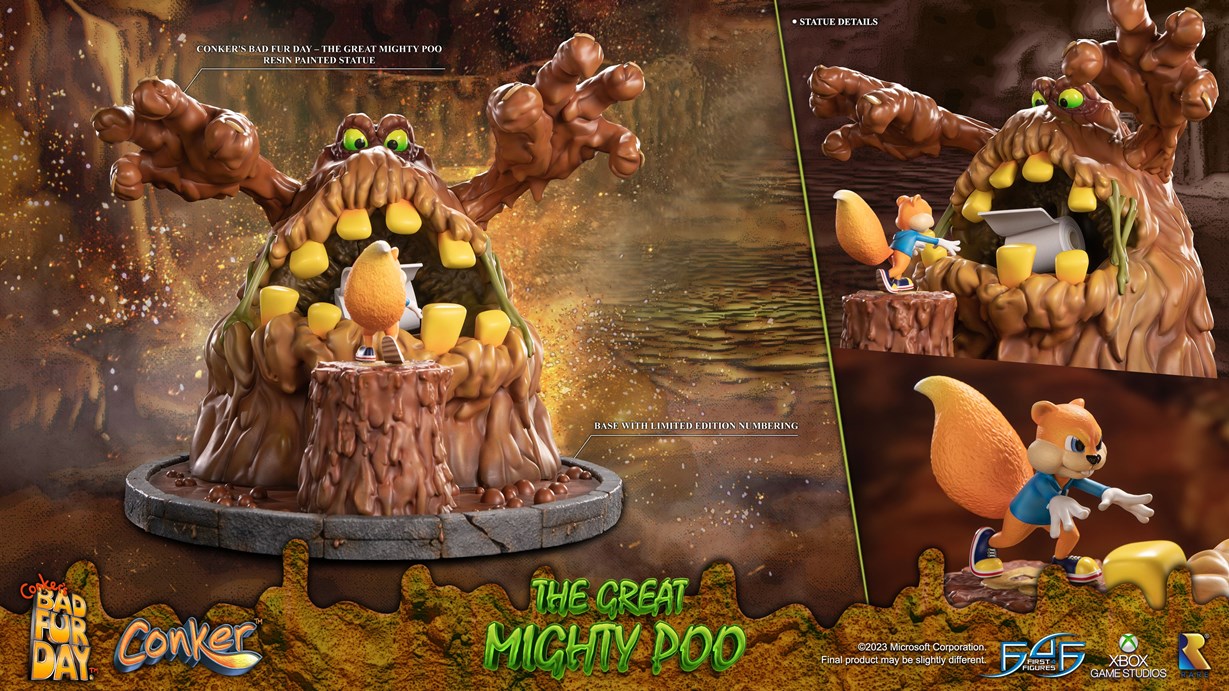 First 4 Figures has unveiled its next statue, which will be The Great Mighty Poo from the N64 classic Conker's Bad Fur Day. This was one of the more iconic bosses in Rare's classic platformer who even came with his own song.
Three different versions of the statue are planned: standard, the Exclusive Edition, and the Deluxe Edition. All three include the resin painted statue, pose inspired by the boss battle in Conker's Bad Fur Day, limited edition numbering, and authentication card. The Exclusive Edition adds an interchangeable right arm holding a sweet corn, an interchangeable left arm holding a P.O.S., and an additional sweet corn that can be moved from hand to mouth. Finally, the Deluxe Edition has everything plus an additional sweet corn with no mouth, extra Conker with different pose and expression, one separate mini standing base for Conker, two interchangeable uvulas (with/without toilet paper), and two speech bubbles that can be displayed on base or on stand.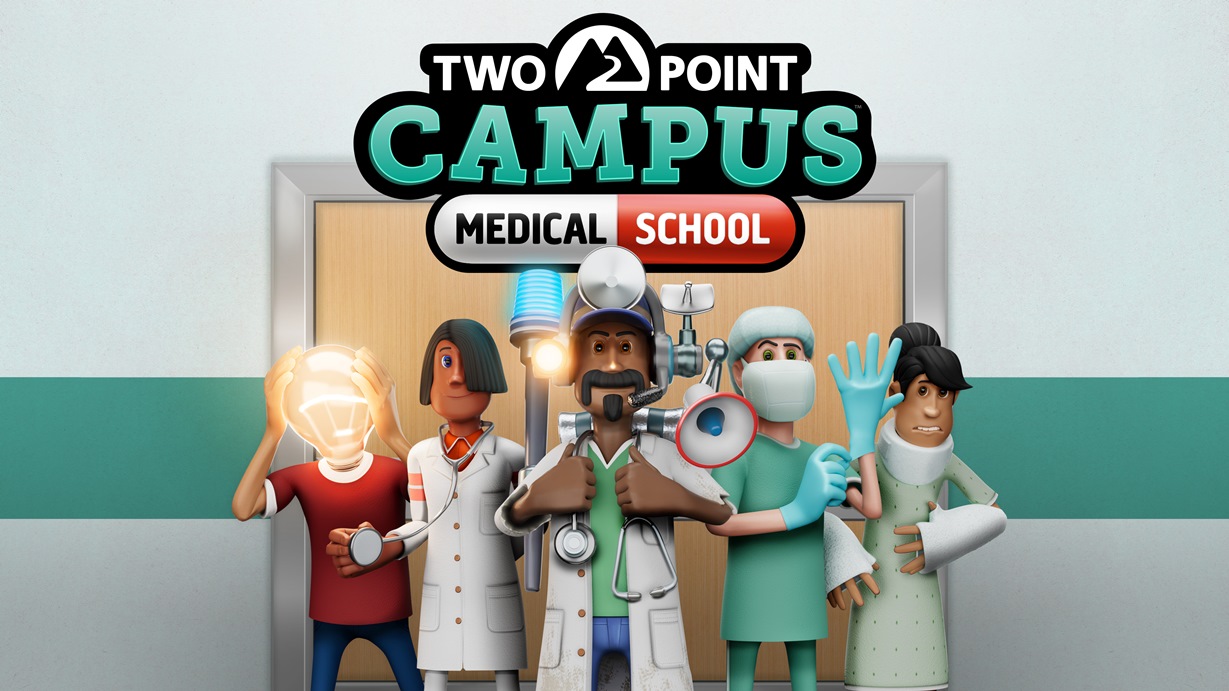 Two Point Studios and SEGA today unveiled Two Point Campus: Medical School, the next major DLC for the university management game. Switch will be getting it on August 17, 2023.
Here's a rundown as to what's planned, courtesy of SEGA: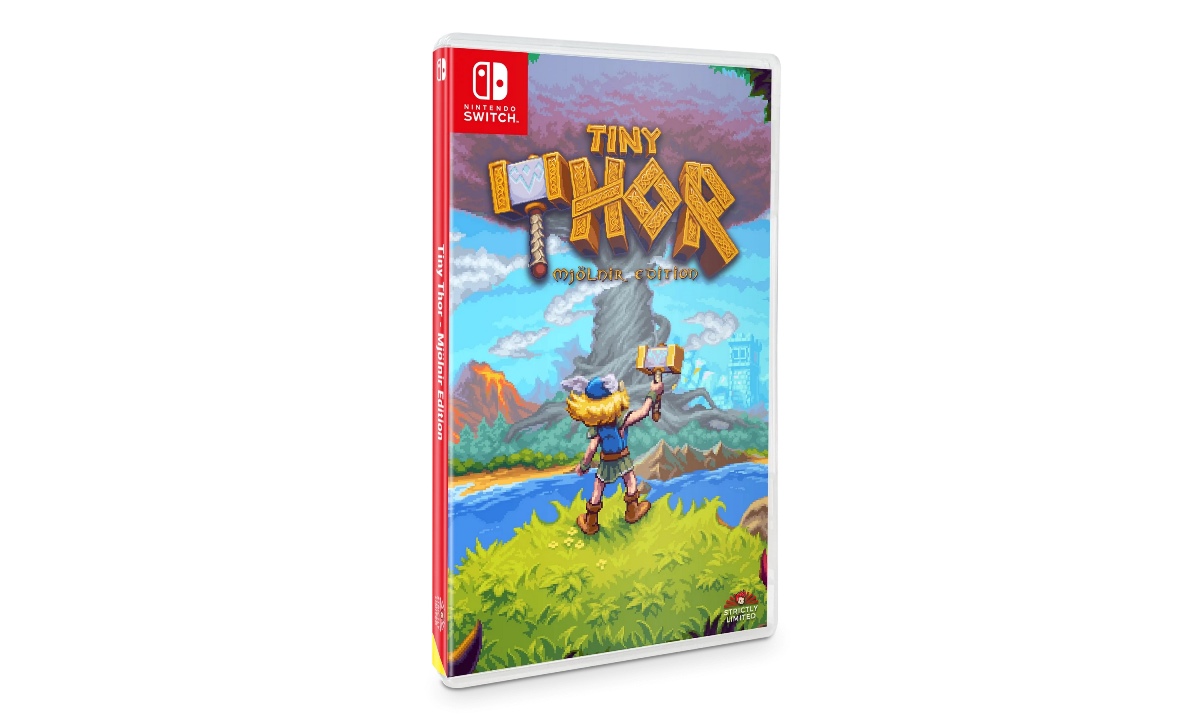 Tiny Thor just made its debut on Switch as a digital download, but you might be interested to hear that a physical version is in the works as well.
Strictly Limited Games announced that it's preparing a "Mjönir Edition". Each copy includes Tiny Thor on a cartridge, a download code for the awesome soundtrack, and the predecessor Hammer Kid. Only 4,000 copies will be made.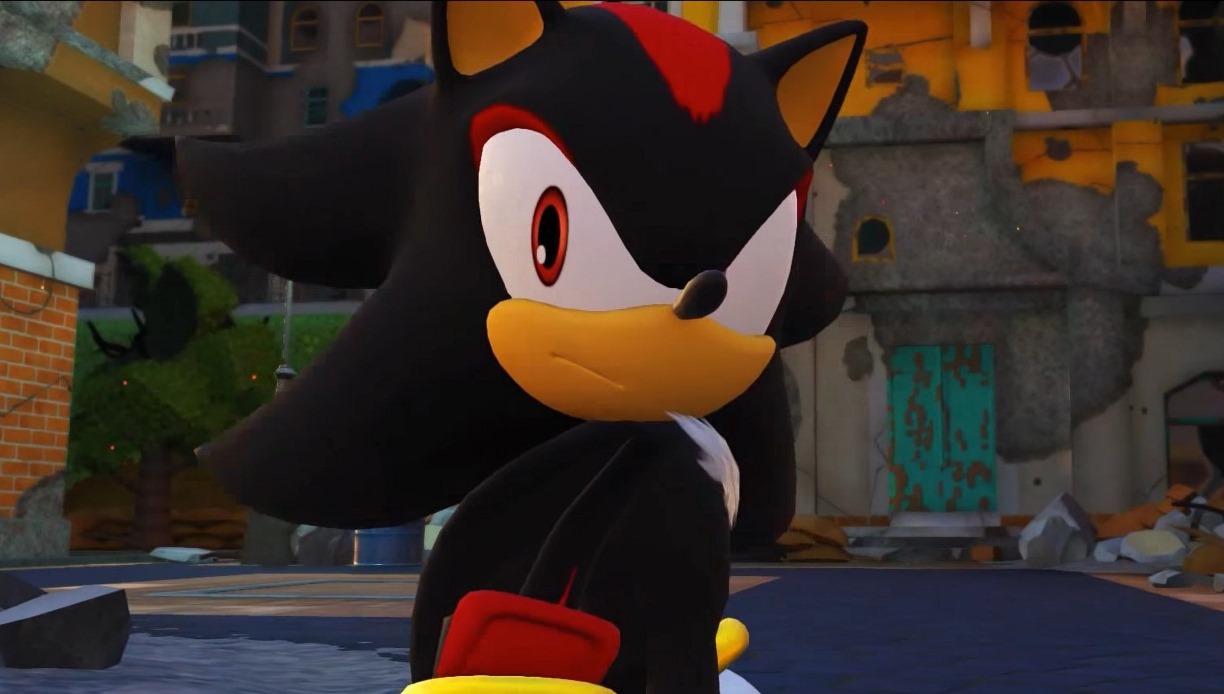 Any hopes of Shadow appearing in the Classic Sonic the Hedgehog series have been dashed, at least for now.
Shadow is actually the favorite character of Sonic Team creative officer Takashi Iizuka. Unfortunately though, it seems he can only appear in the Modern series.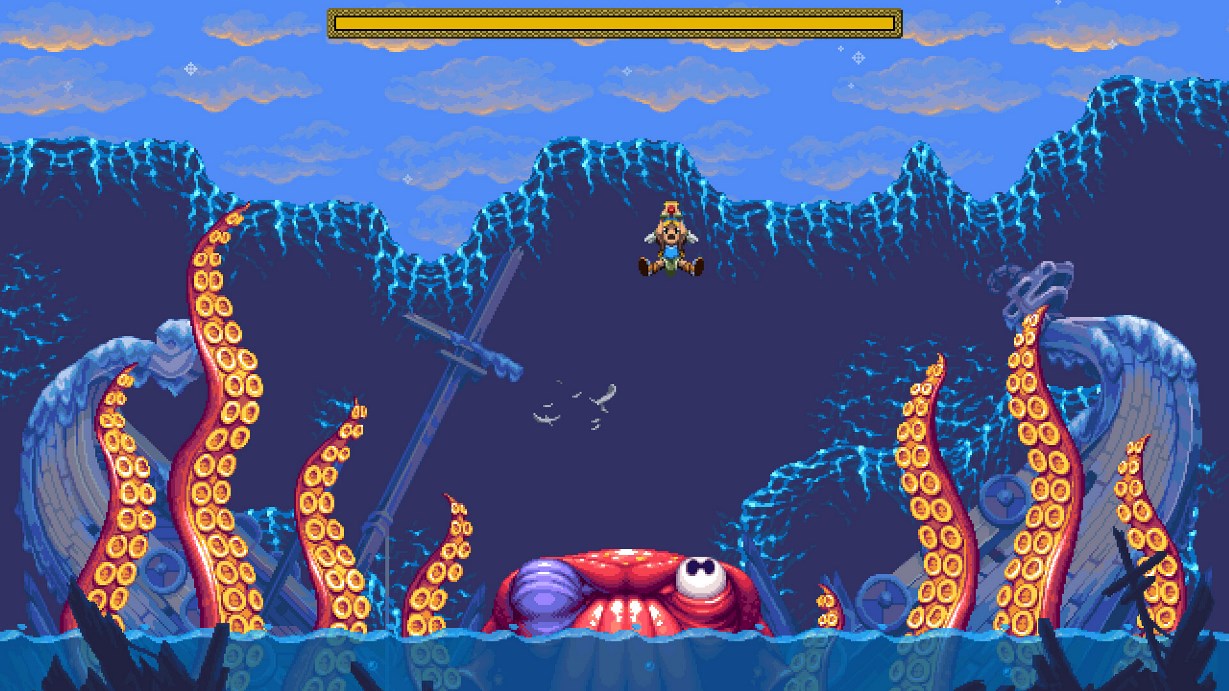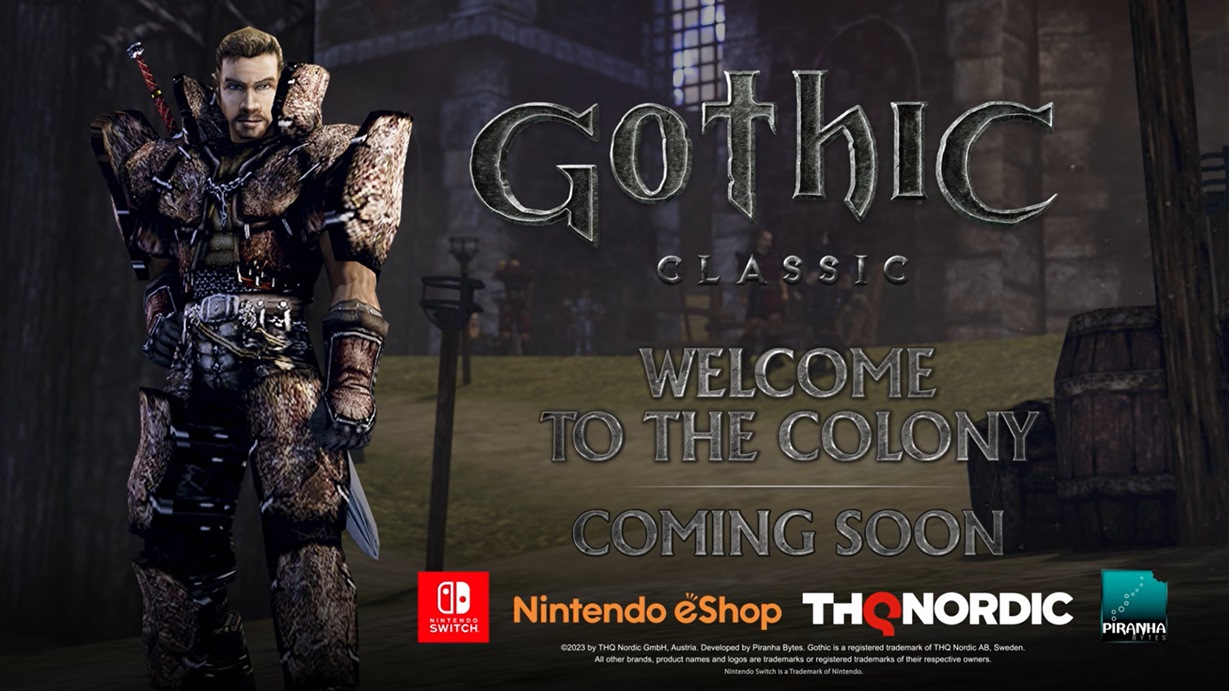 THQ Nordic will release a Switch port of Gothic Classic on Switch, the company revealed today along with developer Piranha Bytes. A release date is set for September 28, 2023.
The original Gothic first launched in 2001. When the action RPG comes to Switch, it won't be a remaster or remake – just the original code, but with a ton of fixes.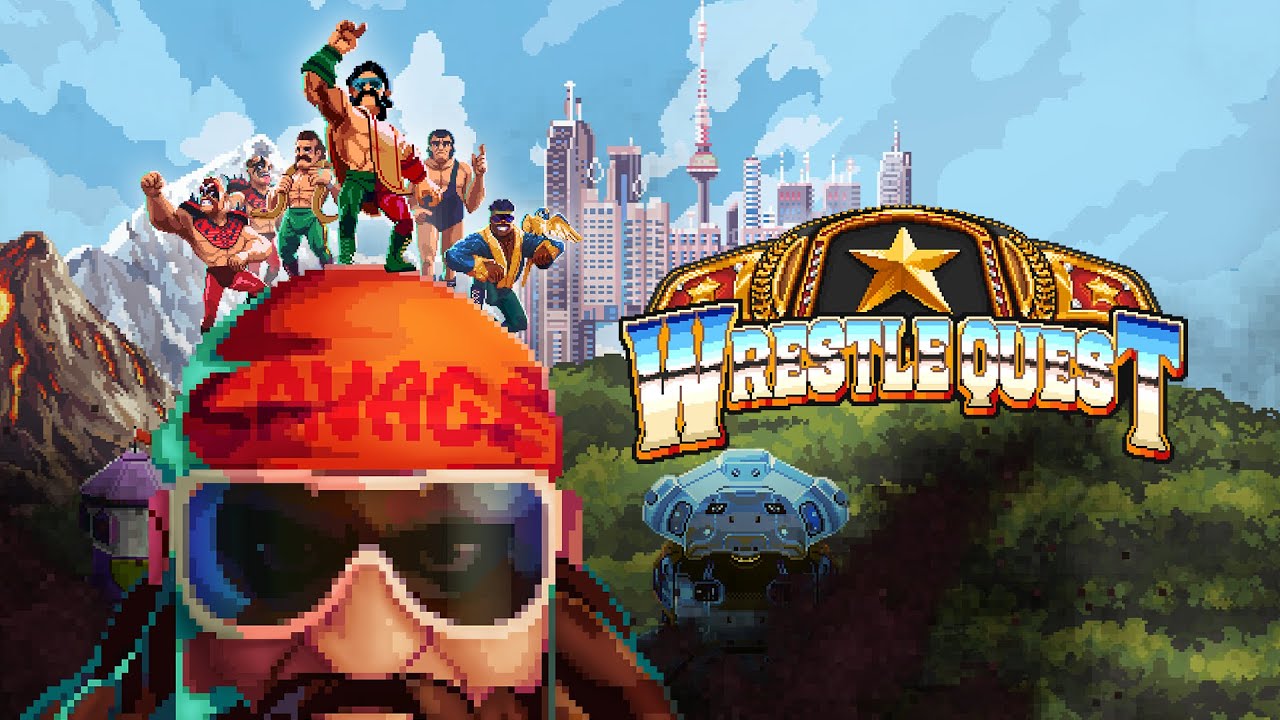 It's time for the newest North American Nintendo Download report for the week of August 3, 2023. The latest releases include Tiny Thor, WrestleQuest, and more.
Here's the full roundup: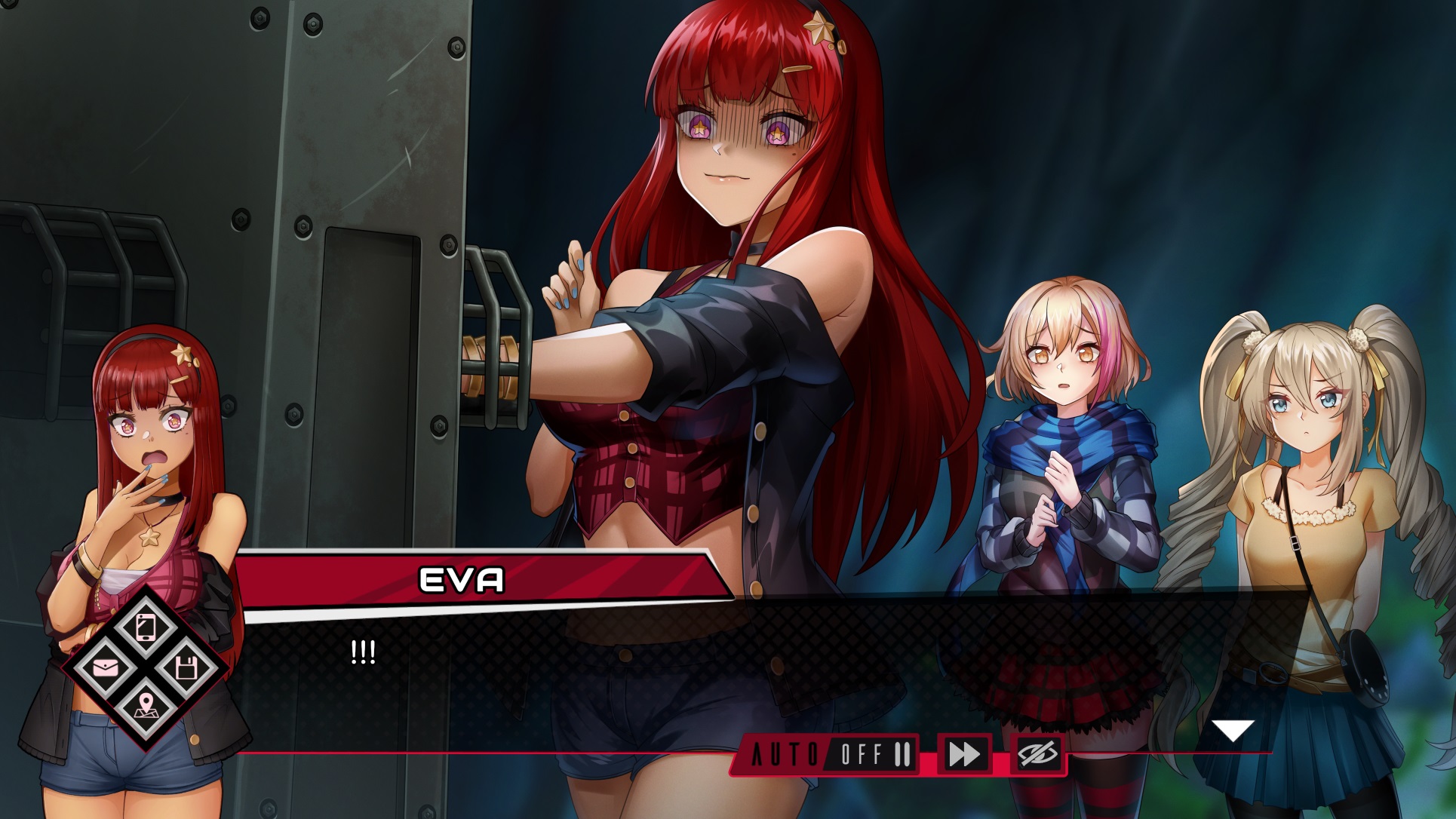 Thanks to Aksys Games and Dreamloop, we have a final release date for Inescapable: No Rules, No Rescue. We've got confirmation that it will launch on October 19, 2023.
Inescapable was first made known last July. Aksys Games most recently said it would be out this fall, but didn't provide a specific date until today.
Here's an official overview: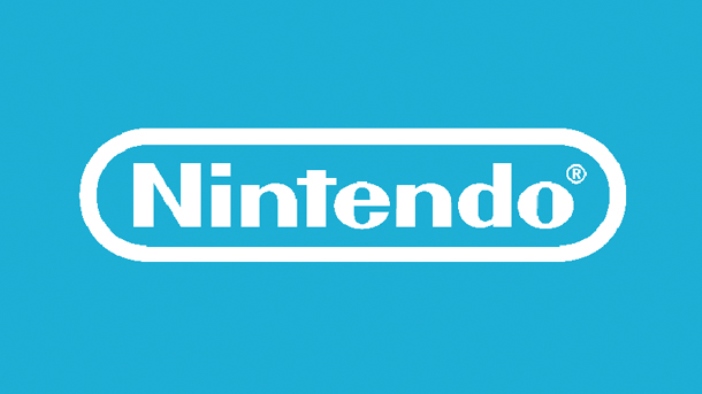 We've got the latest Nintendo release schedule for August 2023, which comes as part of the company's financial results. Fans can get another overview as to what's planned for Switch from a first and third-party respective.
New entries are included here for games that were announced in the most recent Nintendo Direct. Super Mario Bros. Wonder, Super Mario RPG, and Detective Pikachu Returns are some of the new highlights. Metroid Prime 4 also continues to tease us with its appearance, but is still without a release window.
Here's the complete schedule: