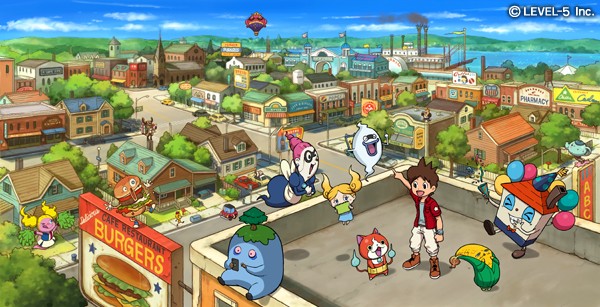 A whole bunch of developers spoke with Famitsu this week about their aspirations for 2016. Aside from what we posted regarding Etrian Odyssey V from Atlus' Shigeo Komori, here are some of the other Nintendo-related comments we've come across:
Masahiro Sakurai: I want to enjoy every Sunday. But it's not like the next job hasn't been decided yet.

Rune Factory and Story of Season's Yoshifumi Hashimoto: I haven't announced new titles yet, but some are already on the move.

Level-5's Akihiro Hino: In 2016, other than expansion of Yokai Watch's world, we'll also announce titles with brand-new world settings.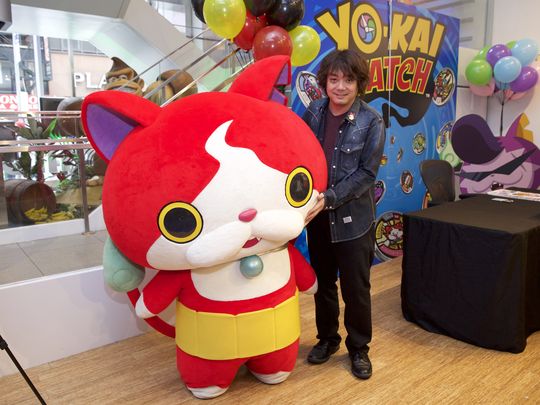 Level-5 CEO Akihiro Hino is aware that making Yo-kai Watch a success in the west will be challenging. In an interview with Technobubble, he said:
"We're working in a market packed with both Pokémon and all kinds of other attractive content, so for a new entry like ours, it was going to be challenging no matter what."
One reason behind the tough localization process is due to the "yokai" term being inherently Japanese. In other territories, there isn't a quick and direct equivalent.
As Hino said:
"To Japanese people, yokai aren't monsters precisely — they're a more special kind of thing. In the past, we used the term to refer to the personified souls of people, animals, or things that made contact with and grew attached to people."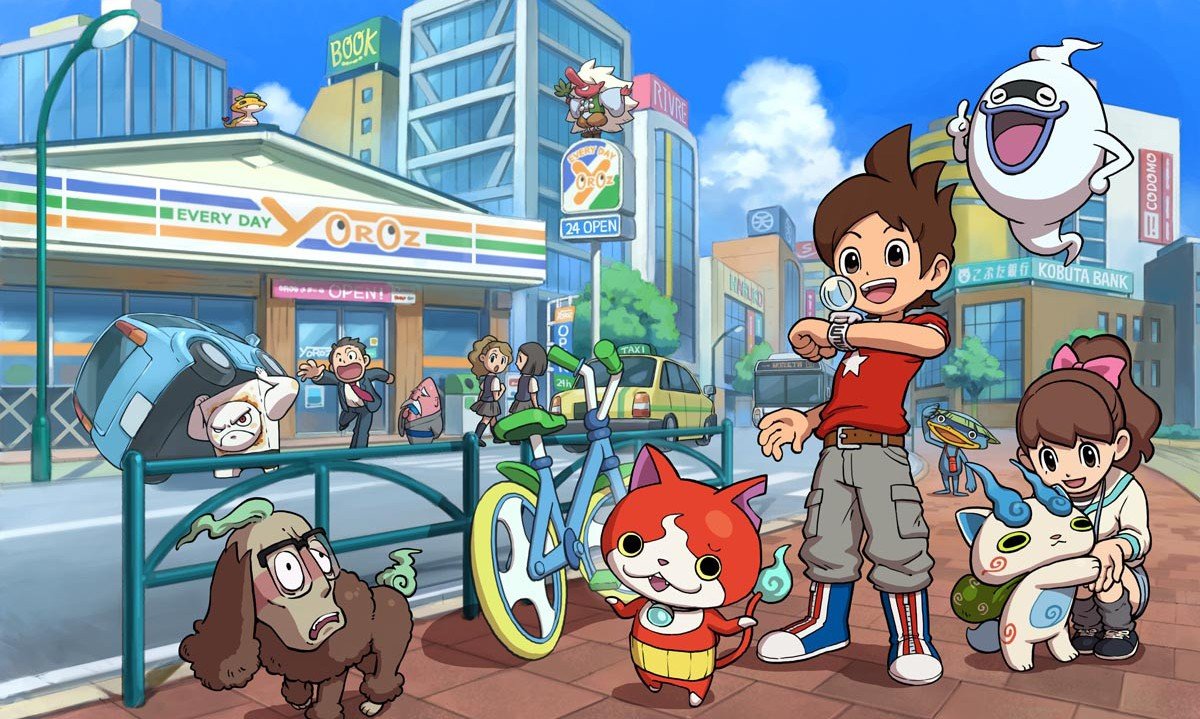 The only Yo-kai Watch title we've seen from Level-5 on a Nintendo console is the upcoming Yo-kai Watch Dance: Just Dance Special Version. But could the studio expand its efforts to bring a proper title to Wii U, or even NX? Company CEO Akihiro Hino is certainly open to the possibility.
Hino said he "would definitely want to proactively consider it," if Level-5 has a title that would make sense as a Wii U game. Taking things further, Hino expressed interest in potentially making games for NX if it can "bring Level-5 games to as many kids as possible." Speaking broadly about Level-5, he added that if the company finds this to be the case, "it wouldn't be impossible" to see its games on the system.
Hino also addressed Pokemon again, which has seen some comparisons to Level-5's Yo-kai Watch series. He believes the two can coexist peacefully. Hino mentioned: "If kids are willing to buy both of them, I couldn't be happier."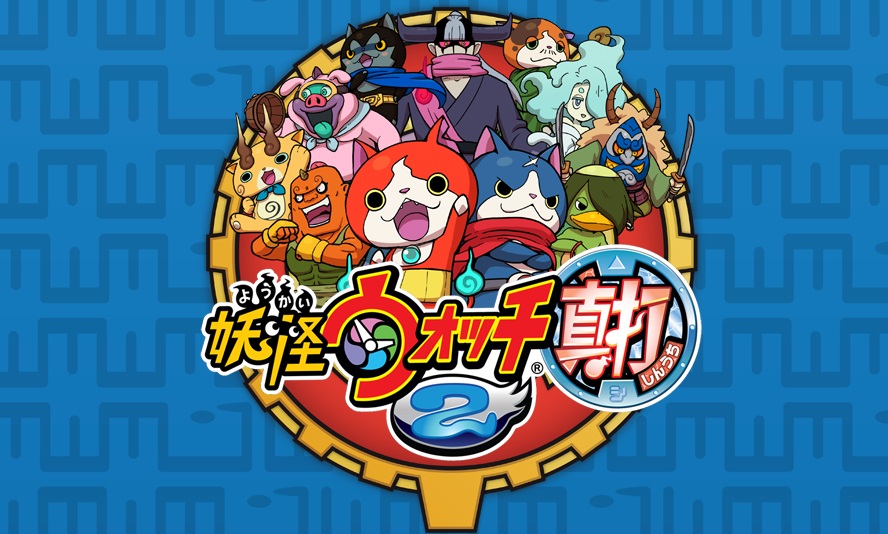 Ever since the original unveiling of Yo-kai Watch, the series has drawn comparisons to Pokemon. Those comparisons are more prevalent than ever now that the franchise is starting to make its way overseas. Level-5 CEO Akihiro Hino is fine with this, but feels "there are lots of differences" that set the two apart.
Speaking with GamesBeat, Hino said:
"We don't really mind the comparison with Pokémon, but there are lots of differences. Yo-Kai Watch doesn't take place in a fantasy world. The setting is like a real town in Japan, something closer to the user's own life. It's very relatable for kids. It's something they can connect to their own life. We did localize it well, though, to make sure that kind of element carries through to the American version.

Another key point is that this isn't just for kids, though. It's for the whole family. We have elements that appeal to mothers and fathers as well, not just their kids. The franchise contains humor that can appeal to both kids and adults."
Hino also spoke briefly about the localization of the next Yo-kai Watch game. When asked if it'll take just as long to get Yo-kai Watch 2 in the west, he let out a chuckle and said, "It shouldn't take that long."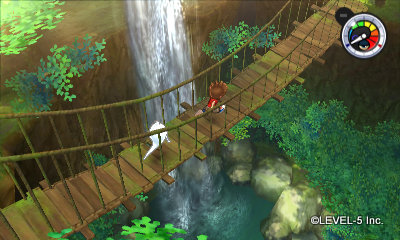 Yo-kai Watch has been a phenomenal success in Japan. The games and merchandise have sold incredibly well, and the series even has its own anime.
Why has Yo-kai Watch become such a hit in Japan? That question is something Level-5 CEO Akihiro Hino tackled in an interview with Game Informer. He told the site:
"The reason behind the success of Yo-kai Watch, not only as the game title but as the entire franchise, I would say is the strong link between the different pieces of our franchise, centered around what we call Yo-kai Medals [which] contributed a lot. Kids in Japan ran to the store after seeing the Yo-kai Medals used in the TV series, which can not only be enjoyed as collectible toys, but are also interactive with the video game, the arcade game, and can be utilized in many more ways."
Hino also commented on how Yo-kai Watch's concept came about. Regarding this, he said:
"I wanted create an IP that is universal and long-lasting, while providing something new and highly relatable to kids today. Yo-kai are spooky beings which often appear in Japanese folklore, mostly related to either humans or objects we were once attached to. Though they are somewhat monster-like, I realized they had never been featured in video games. From there, I started thinking about some of the main characters, and the concept of Jibanyan – a pretty cat Yo-kai who got hit by a truck – came into my mind. In order to write a story which can be relatable to kids, we conducted robust kids research to understand them. We tried hard to capture what they are most concerned about – it was interesting to find concerns which I can relate to my childhood days, and the ones which were unique to kids today. Setting-wise, it was natural to have it take place in real world. Springdale is an ordinary town with characters who use modern devices and live normal lives, just as we all are now – which is why it is so relatable to today's kids."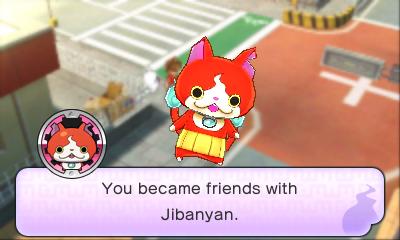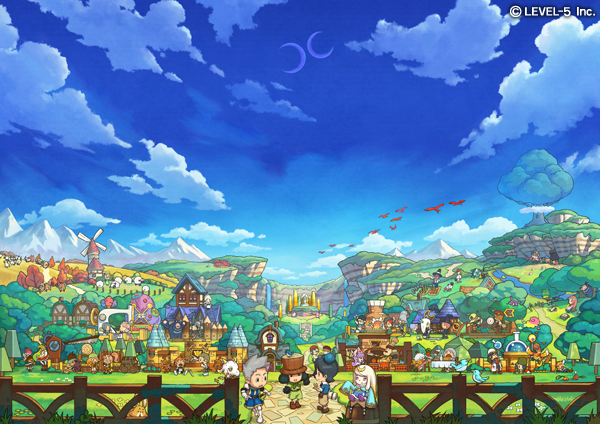 When Level-5 initially mentioned Fantasy Life 2, most fans assumed that it would be on the 3DS just like the original game. So it was certainly surprising to see at the Level-5 Vision 2015 event on Tuesday that the title is being developed for mobile devices instead.
This week's issue of Famitsu has an interview with Level-5 CEO Akihiro Hino, and the magazine was also surprised by the change in platforms for the Fantasy Life series. Responding to this, Hino said:
I'd say Fantasy Life has elements and mechanisms which adults find soothing. Although children play games on dedicated game systems, recently many adults have been playing on smartphones.
Hino also mentioned that "The supported hardware for this game was decided based on thinking of an environment where more adults play."
That may not have been the response that 3DS owners would have liked to hear, but it's somewhat of an explanation as to why Fantasy Life 2 isn't on Nintendo's portable system. We'll just have to hope that the IP will one day make a return to dedicated gaming hardware!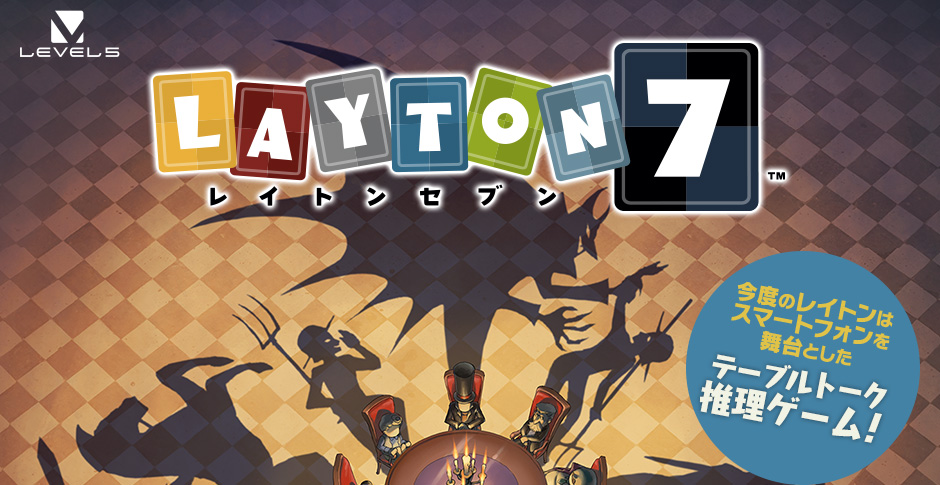 Layton 7 was first announced in 2013. At the time, it was slated for 3DS in addition to mobile platforms.
Layton 7 finally resurfaced today at Level-5 Vision 2015, but as a much different title. It's now all about cards, a plot in which players must locate vampires among a crowd, and a 3DS is no longer planned. That being said, a Nintendo version hasn't been ruled out.
Level-5 CEO Akihiro Hino has said that he would like to bring Layton 7 to Wii U. Whether that interest pans out remains to be seen.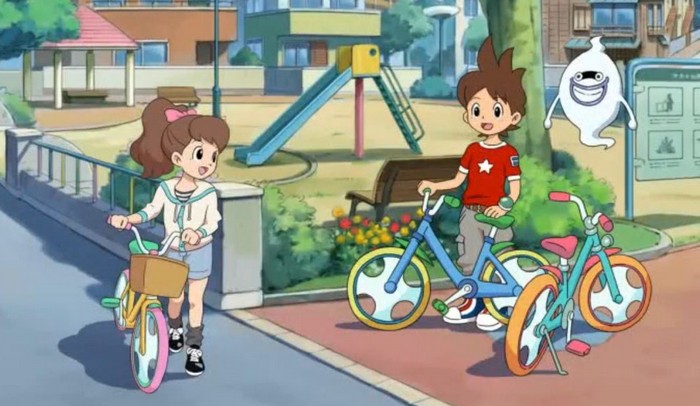 Nikkei Trendy recently conducted an extensive interview with Akihiro Hino, CEO of Level-5. There was plenty of discussion about various topics, but some of Hino's more interesting comments came about when he was asked about plans Level-5 has for Yo-Kai Watch aside from developing new installments.
Hino said:
Opening up to global market is a thing that is left to do. We are already refining the strategy of Yo-Kai Watch for global expansion. North America is the biggest market and we are starting to create a system which is required to realize the same cross media strategy (games, anime, toys etc.) as in Japan. When targeting overseas market for a big title like Yo-Kai Watch, we commit to that title 100% and create a powerful system which manages the brand and maximizes business opportunities.
Hino was next asked if North America is the main target of overseas expansion. To this, he responded:
We are spreading out to North America and Europe at the same time. About Asia, we have already started expansion in Korea. Toys have sold very well and the TV anime has higher ratings than other anime programs. As they have been a hit, we would like to bring a movie and other things, too. We are also steadily progressing in reaching out to other parts of Asia.
The first Yo-Kai Watch game launched in Japan back in July 2013. A sequel came out in July of last year. We're still waiting on a Yo-Kai Watch title to arrive overseas… which hopefully will happen sooner rather than later!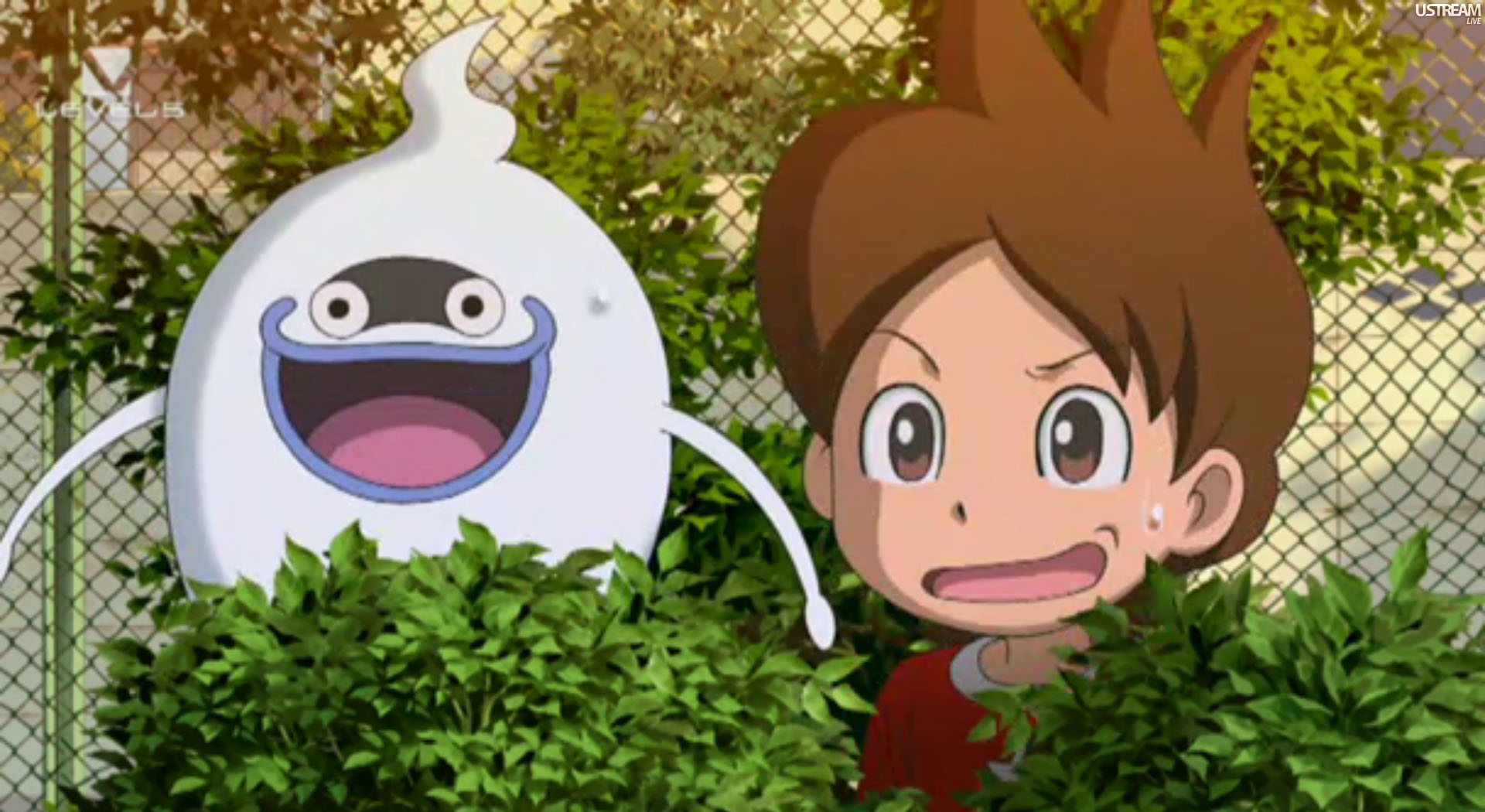 The Youkai Watch anime is heading overseas, Level-5 president Akihiro Hino confirmed to Wedge Infinity. Some character names will be changed, but popular names like Whisper and Jibanyan will be kept in tact. The anime will air in the United States, Europe, and other regions.
Also while speaking with Wedge Infinity, Hino teased a new franchise coming next year that will be even bigger than Youkai Watch:
"It takes a lot of time to craft new installments of Yokai Watch, but on some weeks, we're actually spending more time on our 'new title.' Around this time next year, I think we'll have something out that's different not just from Yokai Watch, but anything else we've ever done before. 2015 is going to be yet another big year of change for us. 2015 will be a year where we usher in a hit bigger than Yokai Watch."
With Level-5's unannounced franchise, Hino wants it to resemble the things he enjoyed as a kid, but more modernized. It will consist of games, anime, and manga.
Last but not least, Hino mentioned that Level-5 will not be moved to Tokyo since he wants to foster its current location of Fukuoka to be the 'Hollywood' of games.