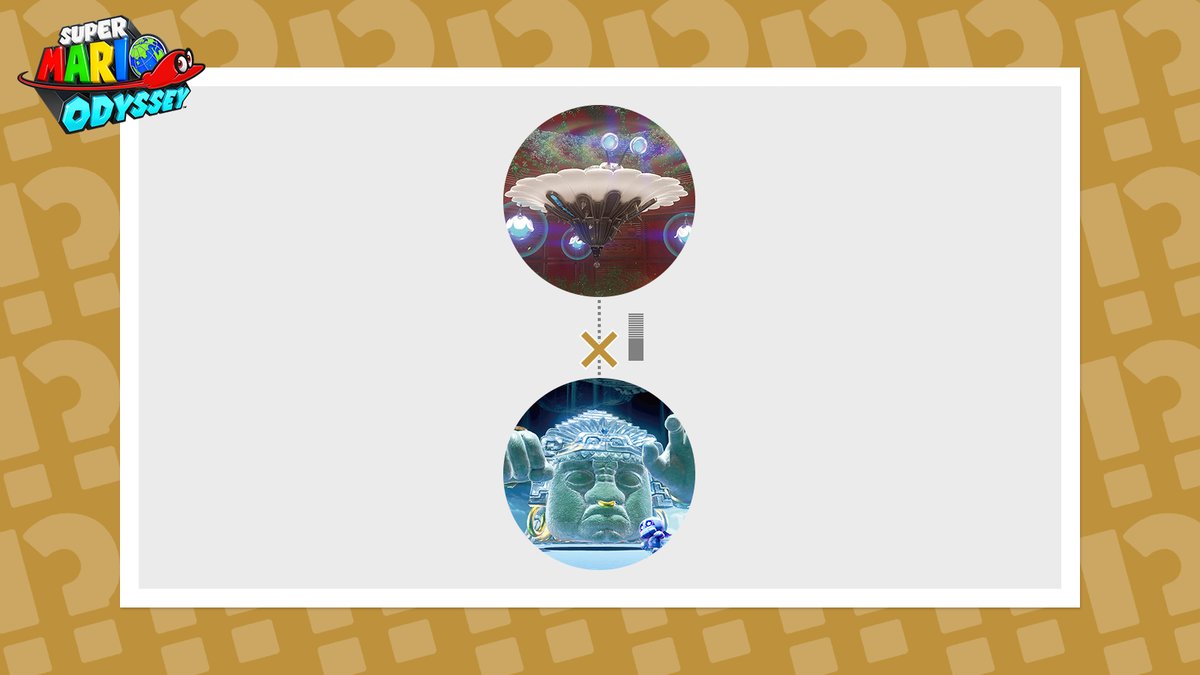 Nintendo has provided the latest piece of Hint Art for Super Mario Odyssey. Check out today's image above.
As a reminder, similar to previous Hint Art images shared online, players won't receive a Power Moon for solving the puzzle. Instead, they'll be provided with a small reward.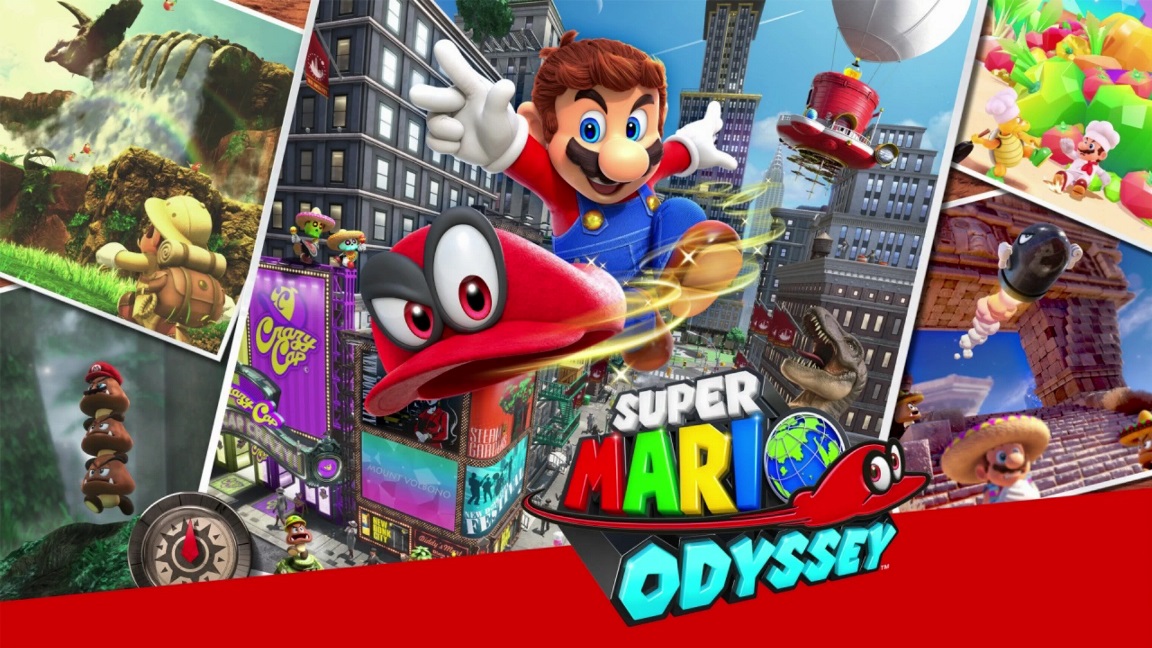 Super Mario Odyssey has reached a new milestone in the UK. Propelled by the latest sales coming from Black Friday, the game has surpassed 500,000 copies sold.
Switch only has one other title to hit the same mark, and most would probably be able to guess what it is. Indeed: it's Mario Kart 8 Deluxe.
Note that digital sales aren't included here. If they were, Super Mario Odyssey probably would have surpassed the 500k mark a little while ago.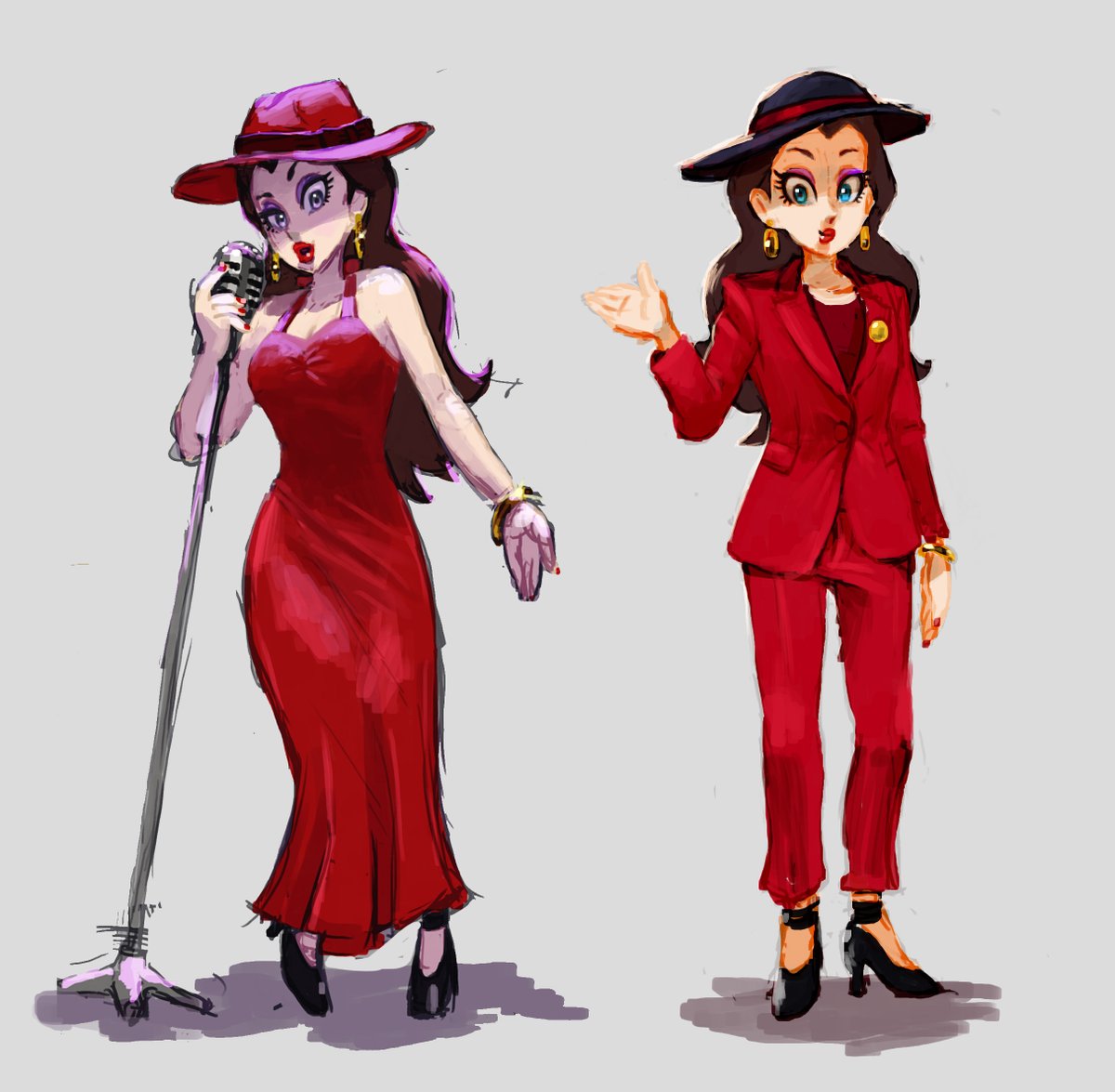 Nintendo has shared another piece of Super Mario Odyssey concept art through social media. Above, we have the latest image showing Pauline (or Mayor Pauline).
The art shows off Pauline's final design in the game. Nintendo's goal was to highlight what Pauline would look like today and maintain the past essence of the character at the same time.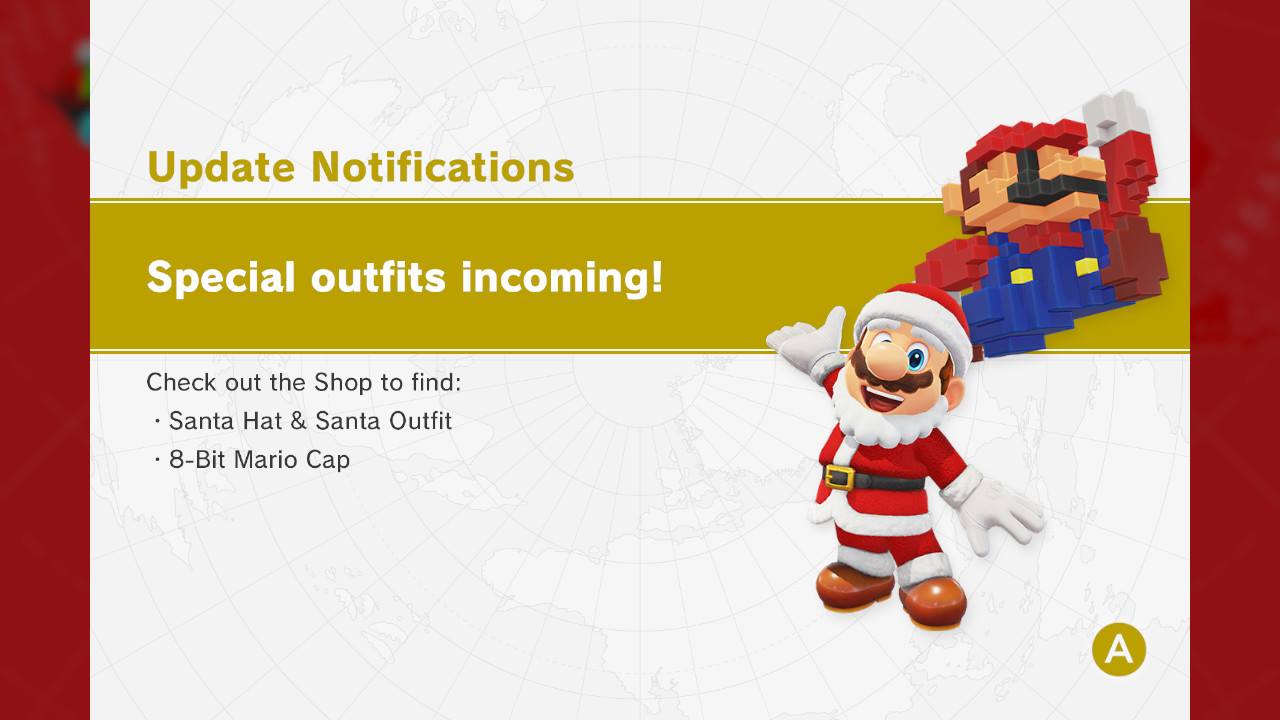 Super Mario Odyssey has added in two more costumes – ones that we admittedly forgotten about previously when they were datamined.
As we approach Christmas, players can pick up the Santa hat and outfit. The two cost 500 coins and 1,000 coins respectively.
Also available is the 8-Bit Mario Cap. At a hefty 9,999 coins, Mario and Cappy will both be given an 8-bit makeover.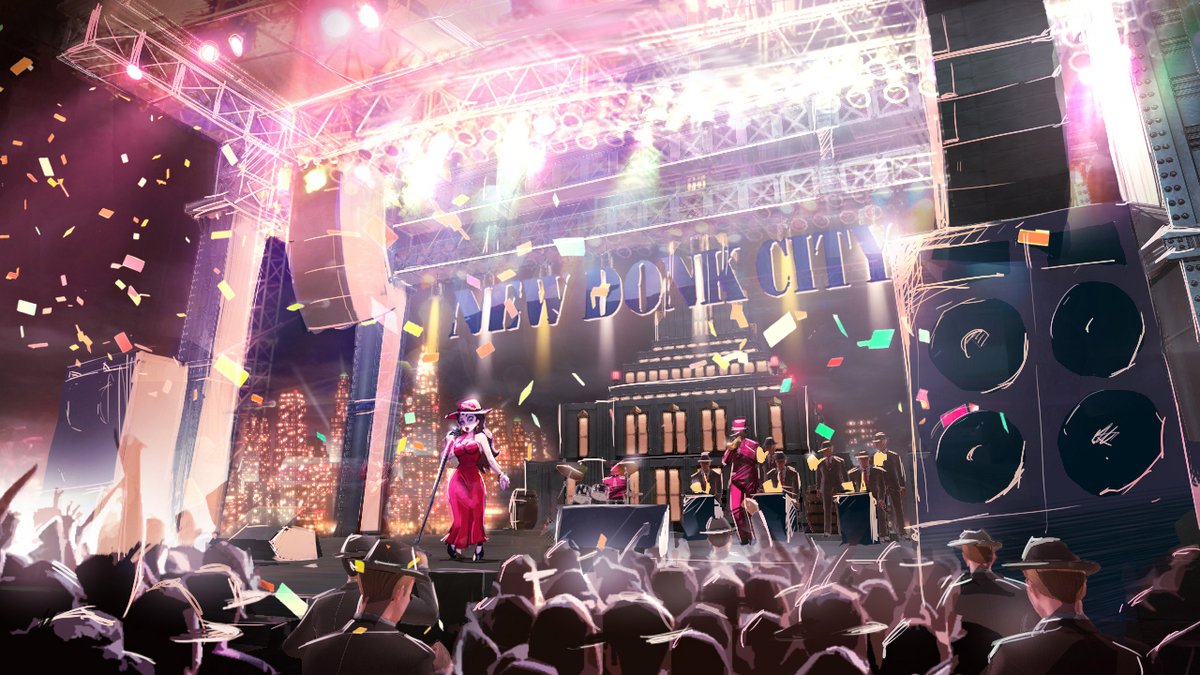 A year later, Nintendo still isn't done sharing concept art from Super Mario Odyssey. Another piece was posted online officially via the game's Japanese Twitter account showing the New Donk City festival. We have it above.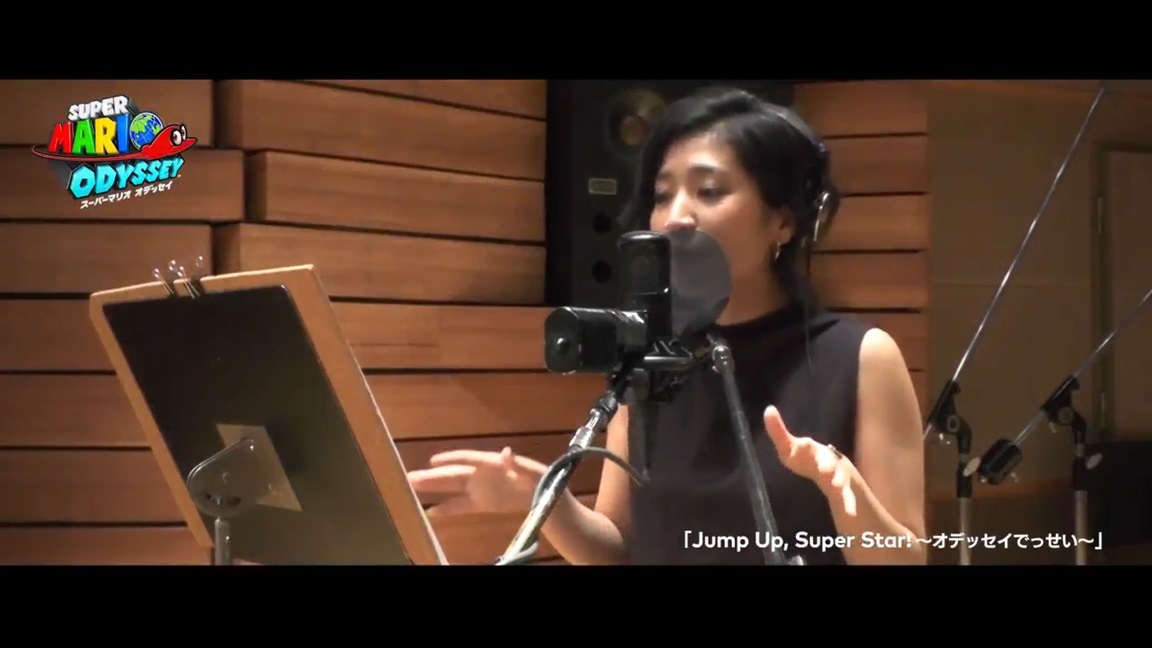 Nintendo posted a brief clip on Twitter recently showing the recording session for the Japanese version of Super Mario Odyssey's "Jump Up, Super Star!" Have a look at Aimi Mukohara singing the now well-known tune below.
こちらは『Jump Up, Super Star! ~オデッセイでっせい~』の収録風景です。ソウルフルなボーカルは向原愛海さん。かっこいい! pic.twitter.com/Ndp5MjeAUj

— スーパーマリオ オデッセイ (@mario_odysseyJP) November 11, 2018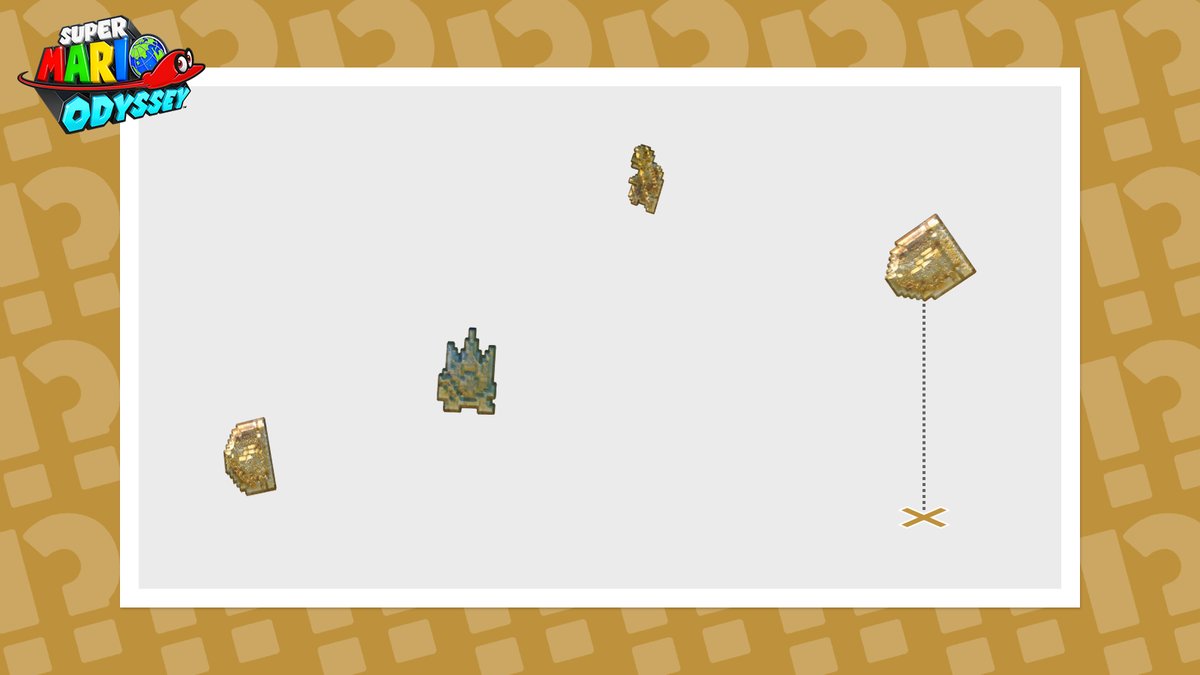 Nintendo has provided the latest piece of Hint Art for Super Mario Odyssey. We have today's image above.
Just like past Hint Art images shared online, there's no Power Moon tied to solving the puzzle. Instead, you'll be given a small reward for your troubles.
Fans are continuing to share images from the recently-released Japanese Super Mario Odyssey art book. The latest photo is attached above.
As you can see, Nintendo toyed around with an idea for Mario and Peach getting married. Marriage plays a role throughout Super Mario Odyssey as Bowser's ultimate goal in the game is to be with Peach.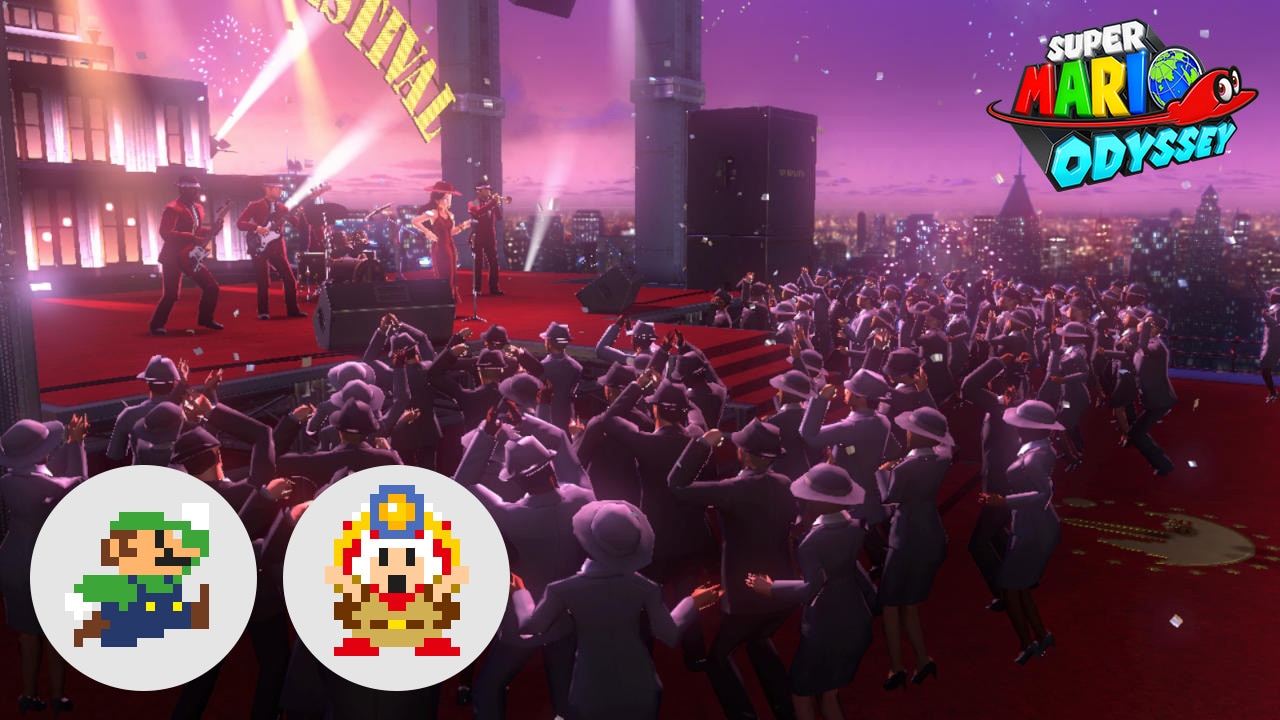 As mentioned earlier this week, Super Mario Odyssey is celebrating its first anniversary with a mini event. 8-bit Toads and Luigis are showing up in New Donk City's festival where players can earn a bunch of coins. Check out some footage from the event below.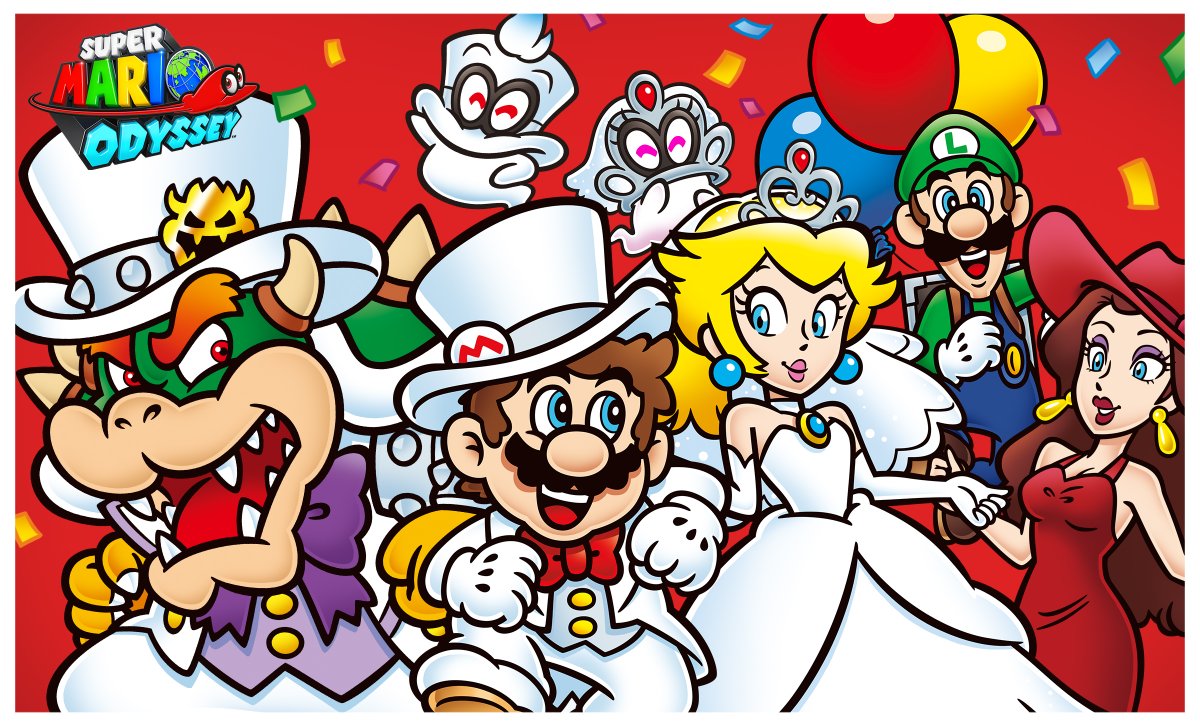 The official Twitter account is ringing in the first anniversary of Super Mario Odyssey in a couple of ways. Since it's October 27 in Japan, that means the game came out one year ago today.
The first part of the celebration is some new special artwork, attached above. We also have a brief dance video of sorts below with the instrumental version of Jump Up, Super Star.
引き続き、マリオとキャッピーの世界を巡る旅『スーパーマリオ オデッセイ』をよろしくお願いします! pic.twitter.com/yfYUkatCYB

— スーパーマリオ オデッセイ (@mario_odysseyJP) October 26, 2018