Today's screenshots have Charizard in the spotlight. Sakurai detailed a change to his Side+B move:
Here's Charizard's new special attack, Flare Blitz. It's a very powerful attack–however, you'll take recoil damage if you make contact. Pretty true to the original game, huh? Flare Blitz is Charizard's side special move, and Rock Smash is the down special move.
We also got a look at Charizard's Final Smash:
And here's Mega Charizard X. This will appear as Charizard's Final Smash.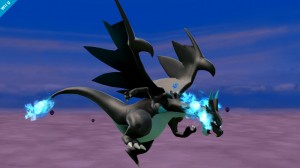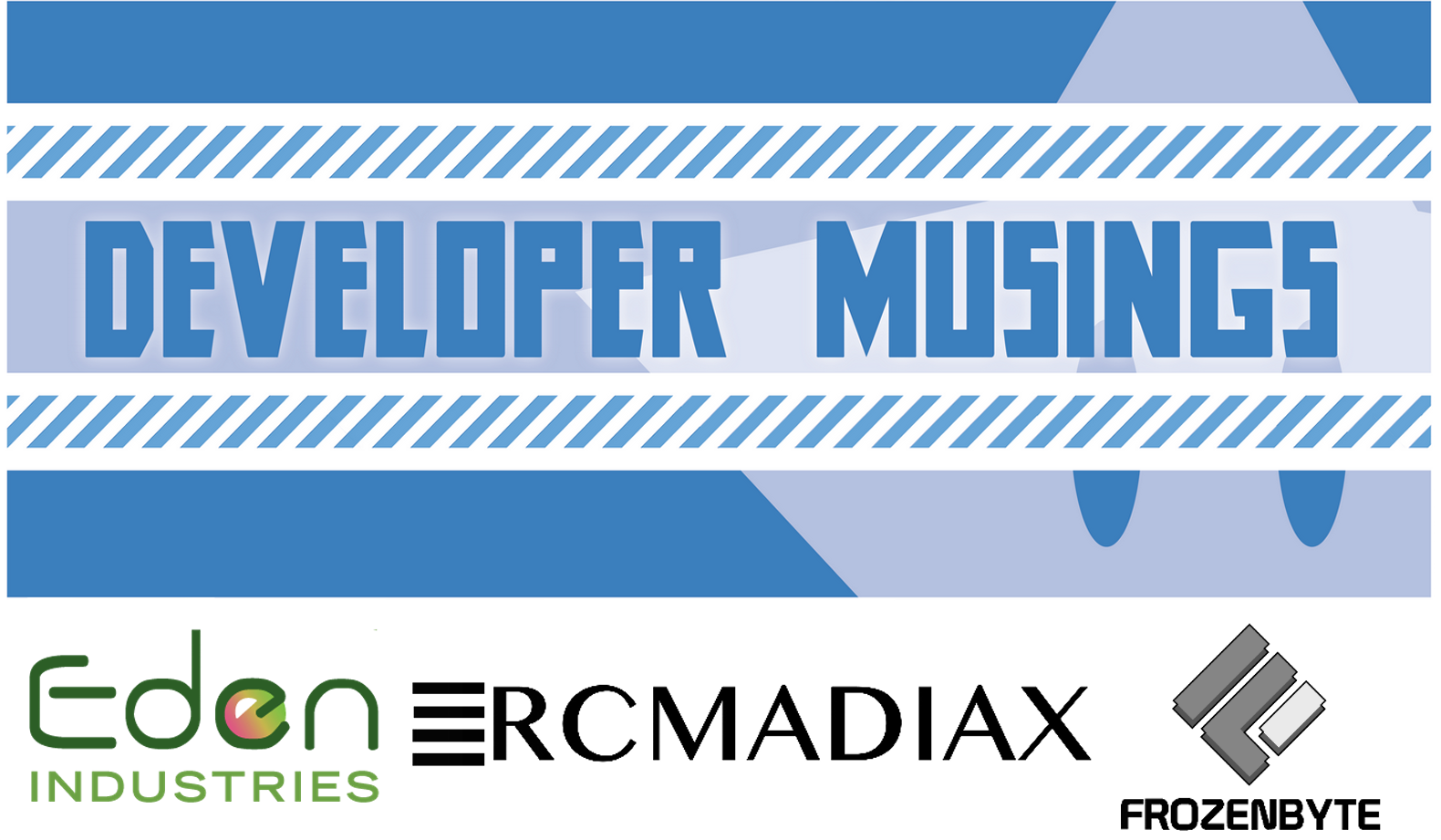 We've brought in three more developers for the next entry in our new feature series, "Developer Musings". This week, we have a few words from RCMADIAX, Eden Industries, and Frozenbyte as they share some thoughts about the stress of making games. Head past the break for their comments.
Unsure as to what Developer Musings is about? Check out our first entry here for an explanation.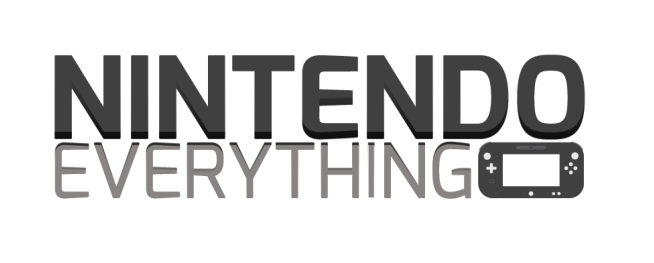 Wanted to give this one last bump to the front page. For the most part, we've mostly got this shift covered, but we have one more potential slot open! Please get in touch if you have any interest.
---
Nintendo Everything is looking for a news writer to potentially add to the team. We're seeking those who could cover the site at times between 12 AM ET and 8 AM ET.
That breaks down to…
11 PM CT – 7 AM CT
9 PM PT – 5 AM PT
5 AM – 1 PM in the UK
2 PM – 10 PM in Australia
We don't need this entire eight-hour slot to be filled, but we're looking for those who can help us keep Nintendo Everything up to date on a regular basis, Mondays through Fridays. Only have a couple of free hours available? We still want to hear from you if you're interested! This is unfortunately a non-paying position, though we'd greatly appreciate your help.
Getting in touch is simple. You can reach out through our contact form or on Twitter. Hope to hear from some of you soon!
---
On another note, I wanted to quickly mention that Nintendo Everything may be a bit quieter than usual tomorrow. I'm almost always available to cover the site for numerous hours each day, but I won't be around much of the early morning/mid afternoon due to a personal matter. You'll probably be seeing a few posts from Austin, and I'll be sure to cover anything that's missed once I return!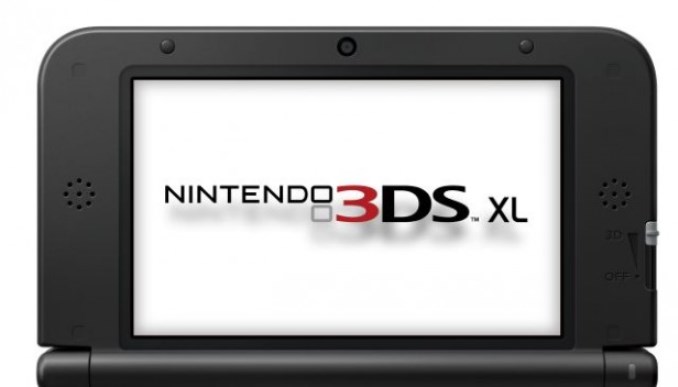 3DS update version 7.2.0-17 is now available.
Primarily, the firmware affects parental controls. Users can now register an email address with parental controls, and those who do so can send an email to themselves if the PIN is forgotten.
Aside from this, the 3DS' stability and usability has been improved as well.
Read on below for the full patch notes.

This month's digital rewards on Club Nintendo have gone live. Members can choose from Super Metroid (Wii U, 200 coins), 3D Classics: Kirby's Adventure (3DS, 200 coins), Brain Age Express: Arts & Letters (3DS, 200 coins), and Mario Kart 64 (Wii/Wii U, 250 coins). These items last through June 8.
Visit this page to order a downloadable game.
Mario Kart 8 introduces a major change for Battle Mode. For the first time, tracks from the main game are used as opposed to dedicated arenas.
You might be wondering why Nintendo decided to implement such a drastic alteration for Battle Mode. Kosuke Yabuki, director of the title, did explain the thought process to EDGE this month.
Yabuki said the following when asked why the team replaced arenas with tracks:
We've changed the style of Battle mode for Mario Kart 8 to use circuits that lots of people can play on. Players won't know when a rival will appear from around a corner, which will bring a new sense of excitement and strategy to this mode. In terms of rules, we designed it for playing with 12 players, including the CPU. In the beginning, you have to defeat the CPU players and earn your score, and towards the end it becomes a battle between just human players. That's the real thrill of it! It should also be a fresh experience for users to be able to race backwards around the circuits they are familiar with. I'm sure there will be a few people who aren't so sure about us moving away from how we've done things previously, but I hope they try it out for themselves first. I'm sure it will be a new experience for everyone, [and] like no other battles in Mario Kart before
Thanks to joclo for the tip.
Over 2,700 GameStop stores will be offering hands-on time with Mario Kart 8 this coming weekend, Nintendo announced today. Fans will be able to try out the Wii U racer between 12 PM and 4 PM local time during the weekend of May 17-18 as part of "Mario Kart 8 Test Drive Days".
Those who pre-order Mario Kart 8 at GameStop will receive an exclusive double-sided poster. This applies to previous reservations as well.
You can find more information about the demo event here.
Source: Nintendo PR
12th May, 2014 – As of today store.nintendo.co.uk will not only provide customers with the opportunity to purchase new titles and long time favourites from the Wii, Wii U or Nintendo DS and Nintendo 3DS library of games and hardware but will also offer fans in the UK the chance to purchase official figurines, accessories, clothing and game guides.

Launching with over 170 new merchandise lines, including both exclusives and items previously only available outside of Europe, the Official Nintendo Online Store is a treasure trove for Nintendo fans and collectors.
This week's UK software sales are as follows:
Individual formats
| | | | | | | | | |
| --- | --- | --- | --- | --- | --- | --- | --- | --- |
| LW | | TW | | | Title | Format | Label | Publisher |
| 2 | | 1 | | | MINECRAFT: XBOX 360 EDITION | XB360 | MICROSOFT | MICROSOFT |
| 1 | | 2 | | | TITANFALL | XB ONE | EA GAMES | ELECTRONIC ARTS |
| 4 | | 3 | | | 2014 FIFA WORLD CUP BRAZIL | XB360 | EA SPORTS | ELECTRONIC ARTS |
| 5 | | 4 | | | TITANFALL | XB360 | EA GAMES | ELECTRONIC ARTS |
| 11 | | 5 | | | PLANTS VS ZOMBIES: GARDEN WARFARE | XB360 | EA GAMES | ELECTRONIC ARTS |
| 8 | | 6 | | | FIFA 14 | PS4 | EA SPORTS | ELECTRONIC ARTS |
| 3 | | 7 | | | THE AMAZING SPIDER-MAN 2 | PS4 | ACTIVISION | ACTIVISION BLIZZARD |
| – | | 8 | | | BOUND BY FLAME | PS4 | FOCUS HOME INTERACTIVE | FOCUS HOME INTERACTIVE |
| 9 | | 9 | | | INFAMOUS: SECOND SON | PS4 | SONY COMPUTER ENT. | SONY COMPUTER ENT. |
| 10 | | 10 | | | 2014 FIFA WORLD CUP BRAZIL | PS3 | EA SPORTS | ELECTRONIC ARTS |
| 16 | | 11 | | | THE LEGO MOVIE VIDEOGAME | XB360 | WARNER BROS. INTERACTIVE | WARNER BROS. INTERACTIVE |
| 13 | | 12 | | | FIFA 14 | XB ONE | EA SPORTS | ELECTRONIC ARTS |
| 7 | | 13 | | | THE AMAZING SPIDER-MAN 2 | XB360 | ACTIVISION | ACTIVISION BLIZZARD |
| 20 | | 14 | | | CALL OF DUTY: GHOSTS | PS4 | ACTIVISION | ACTIVISION BLIZZARD |
| 23 | | 15 | | | GRAND THEFT AUTO V | XB360 | ROCKSTAR | TAKE 2 |
| 15 | | 16 | | | CALL OF DUTY: GHOSTS | XB ONE | ACTIVISION | ACTIVISION BLIZZARD |
| 14 | | 17 | | | LEGO THE HOBBIT | XB360 | WARNER BROS. INTERACTIVE | WARNER BROS. INTERACTIVE |
| 12 | | 18 | | | THE AMAZING SPIDER-MAN 2 | PS3 | ACTIVISION | ACTIVISION BLIZZARD |
| 25 | | 19 | | | LEGO MARVEL SUPER HEROES | XB360 | WARNER BROS. INTERACTIVE | WARNER BROS. INTERACTIVE |
| 19 | | 20 | | | CALL OF DUTY: GHOSTS | XB360 | ACTIVISION | ACTIVISION BLIZZARD |
| 24 | | 21 | | | FORZA MOTORSPORT 5 | XB ONE | MICROSOFT | MICROSOFT |
| – | | 22 | | | SKATE 3 | XB360 | XBOX 360 CLASSICS | ELECTRONIC ARTS |
| 22 | | 23 | | | FIFA 14 | XB360 | EA SPORTS | ELECTRONIC ARTS |
| 17 | | 24 | | | SOUTH PARK: THE STICK OF TRUTH | XB360 | UBISOFT | UBISOFT |
| – | | 25 | | | BATTLEFIELD 4 | PS3 | EA GAMES | ELECTRONIC ARTS |
| 37 | | 26 | | | BATTLEFIELD 4 | XB360 | EA GAMES | ELECTRONIC ARTS |
| 33 | | 27 | | | GRAN TURISMO 6 | PS3 | SONY COMPUTER ENT. | SONY COMPUTER ENT. |
| 27 | | 28 | | | TRIALS FUSION | PS4 | UBISOFT | UBISOFT |
| 36 | | 29 | | | THE LEGO MOVIE VIDEOGAME | PS3 | WARNER BROS. INTERACTIVE | WARNER BROS. INTERACTIVE |
| 26 | | 30 | | | METAL GEAR SOLID V: GROUND ZEROES | PS4 | KONAMI | KONAMI |
| – | | 31 | | | GRAND THEFT AUTO V | PS3 | ROCKSTAR | TAKE 2 |
| 38 | | 32 | | | BATMAN: ARKHAM ORIGINS | XB360 | WARNER BROS. INTERACTIVE | WARNER BROS. INTERACTIVE |
| 28 | | 33 | | | FORZA HORIZON | XB360 | MICROSOFT | MICROSOFT |
| 34 | | 34 | | | BATTLEFIELD 4 | PS4 | EA GAMES | ELECTRONIC ARTS |
| 18 | | 35 | | | MARIO GOLF: WORLD TOUR | 3DS | NINTENDO | NINTENDO |
| – | | 36 | | | THIEF | PS4 | SQUARE ENIX | SQUARE ENIX EUROPE |
| 32 | | 37 | | | KINECT SPORTS: RIVALS | XB ONE | MICROSOFT | MICROSOFT |
| 31 | | 38 | | | LEGO THE HOBBIT | PS3 | WARNER BROS. INTERACTIVE | WARNER BROS. INTERACTIVE |
| 35 | | 39 | | | FOOTBALL MANAGER 2014 | PC | SEGA | SEGA |
| – | | 40 | | | GOD OF WAR COLLECTION | VITA | SONY COMPUTER ENT. | SONY COMPUTER ENT. |
All formats
| | | | | | | | | |
| --- | --- | --- | --- | --- | --- | --- | --- | --- |
| LW | | TW | | | Title | Developer | Label | Publisher |
| 2 | | 1 | | | TITANFALL | RESPAWN ENTERTAINMENT | EA GAMES | ELECTRONIC ARTS |
| 3 | | 2 | | | FIFA 14 | EA CANADA | EA SPORTS | ELECTRONIC ARTS |
| 1 | | 3 | | | THE AMAZING SPIDER-MAN 2 | BEENOX | ACTIVISION | ACTIVISION BLIZZARD |
| 6 | | 4 | | | MINECRAFT: XBOX 360 EDITION | 4J STUDIOS | MICROSOFT | MICROSOFT |
| 4 | | 5 | | | 2014 FIFA WORLD CUP BRAZIL | EA CANADA | EA SPORTS | ELECTRONIC ARTS |
| 5 | | 6 | | | CALL OF DUTY: GHOSTS | INFINITY WARD | ACTIVISION | ACTIVISION BLIZZARD |
| 8 | | 7 | | | THE LEGO MOVIE VIDEOGAME | TRAVELLER'S TALES | WARNER BROS. INTERACTIVE | WARNER BROS. INTERACTIVE |
| 10 | | 8 | | | BATTLEFIELD 4 | DIGITAL ILLUSIONS | EA GAMES | ELECTRONIC ARTS |
| 7 | | 9 | | | LEGO THE HOBBIT | TRAVELLER'S TALES | WARNER BROS. INTERACTIVE | WARNER BROS. INTERACTIVE |
| 11 | | 10 | | | LEGO MARVEL SUPER HEROES | TRAVELLER'S TALES | WARNER BROS. INTERACTIVE | WARNER BROS. INTERACTIVE |
| 13 | | 11 | | | PLANTS VS ZOMBIES: GARDEN WARFARE | POPCAP GAMES | EA GAMES | ELECTRONIC ARTS |
| – | | 12 | | | BOUND BY FLAME | SPIDERS | FOCUS HOME INTERACTIVE | FOCUS HOME INTERACTIVE |
| 18 | | 13 | | | GRAND THEFT AUTO V | ROCKSTAR NORTH | ROCKSTAR | TAKE 2 |
| 16 | | 14 | | | INFAMOUS: SECOND SON | SUCKER PUNCH | SONY COMPUTER ENT. | SONY COMPUTER ENT. |
| 15 | | 15 | | | METAL GEAR SOLID V: GROUND ZEROES | KOJIMA PRODUCTIONS | KONAMI | KONAMI |
| 21 | | 16 | | | THIEF | EIDOS MONTREAL | SQUARE ENIX | SQUARE ENIX EUROPE |
| 17 | | 17 | | | ASSASSIN'S CREED IV: BLACK FLAG | UBISOFT (MONTREAL) | UBISOFT | UBISOFT |
| 20 | | 18 | | | BATMAN: ARKHAM ORIGINS | WB GAMES MONTREAL | WARNER BROS. INTERACTIVE | WARNER BROS. INTERACTIVE |
| 12 | | 19 | | | SOUTH PARK: THE STICK OF TRUTH | OBSIDIAN ENTERTAINMENT | UBISOFT | UBISOFT |
| 19 | | 20 | | | TRIALS FUSION | RED LYNX | UBISOFT | UBISOFT |
| 35 | | 21 | | | SKATE 3 | EA BLACK BOX | XBOX 360 CLASSICS | ELECTRONIC ARTS |
| 26 | | 22 | | | DISNEY INFINITY | AVALANCHE SOFTWARE | DISNEY INFINITY | DISNEY INTERACTIVE STUDIOS |
| 25 | | 23 | | | NEED FOR SPEED: RIVALS | GHOST GAMES | EA GAMES | ELECTRONIC ARTS |
| 24 | | 24 | | | RAYMAN LEGENDS | UBISOFT (FRANCE) | UBISOFT | UBISOFT |
| 14 | | 25 | | | DARK SOULS II | FROM SOFTWARE | BANDAI NAMCO GAMES | BANDAI NAMCO GAMES |
| 28 | | 26 | | | FORZA MOTORSPORT 5 | TURN 10 STUDIOS | MICROSOFT | MICROSOFT |
| 32 | | 27 | | | ALIENS: COLONIAL MARINES | GEARBOX SOFTWARE | SEGA | SEGA |
| 30 | | 28 | | | WWE 2K14 | YUKE'S | 2K SPORTS | TAKE 2 |
| 33 | | 29 | | | LEGO BATMAN 2: DC SUPER HEROES | TRAVELLER'S TALES | WARNER BROS. INTERACTIVE | WARNER BROS. INTERACTIVE |
| 27 | | 30 | | | FOOTBALL MANAGER 2014 | SPORTS INTERACTIVE | SEGA | SEGA |
| 37 | | 31 | | | GRAN TURISMO 6 | POLYPHONY DIGITAL | SONY COMPUTER ENT. | SONY COMPUTER ENT. |
| 31 | | 32 | | | SKYLANDERS SWAP FORCE | VICARIOUS VISIONS | SKYLANDERS | ACTIVISION BLIZZARD |
| 29 | | 33 | | | SAINTS ROW IV | DEEP SILVER VOLITION | DEEP SILVER | KOCH MEDIA |
| 38 | | 34 | | | TOMB RAIDER: DEFINITIVE EDITION | CRYSTAL DYNAMICS | SQUARE ENIX | SQUARE ENIX EUROPE |
| 39 | | 35 | | | FROZEN: OLAF'S QUEST | 1ST PLAYABLE | GSP/AVANQUEST | GSP/AVANQUEST |
| 34 | | 36 | | | FORZA HORIZON | PLAYGROUND GAMES | MICROSOFT | MICROSOFT |
| 22 | | 37 | | | MARIO GOLF: WORLD TOUR | CAMELOT | NINTENDO | NINTENDO |
| – | | 38 | | | LEGO STAR WARS: THE COMPLETE SAGA | TRAVELLER'S TALES | XBOX 360 CLASSICS | DISNEY INTERACTIVE STUDIOS |
| 36 | | 39 | | | KINECT SPORTS: RIVALS | RARE | MICROSOFT | MICROSOFT |
| – | | 40 | | | CALL OF DUTY: BLACK OPS II | TREYARCH | ACTIVISION | ACTIVISION BLIZZARD |