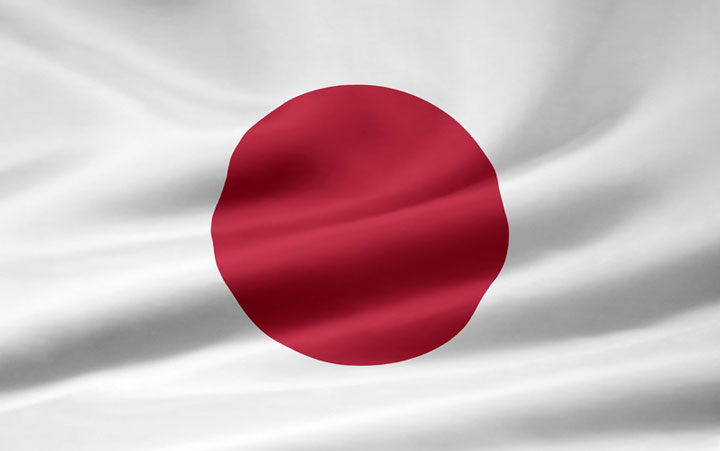 The latest Japanese hardware sales from Media Create are as follows:
New 3DS LL – 164,756
New 3DS – 70,050
3DS LL – 19,727
PS4 – 11,697
Vita – 8,561
3DS – 7,340
Wii U – 6,309
PS3 – 4,954
Xbox One – 809
Vita TV – 737
Xbox 360 – 97
PSP – 67
For comparison's sake, here are the hardware numbers from last week:
3DS LL – 16,130
Vita – 13,510
Wii U – 7,805
PS4 – 7,350
3DS – 6,360
PS3 – 5,365
Xbox One – 1,062
Vita TV – 922
PSP – 84
Xbox 360 – 80
Disappointed by the lack of Wii U teases as of late? I think today Sakurai might have you covered: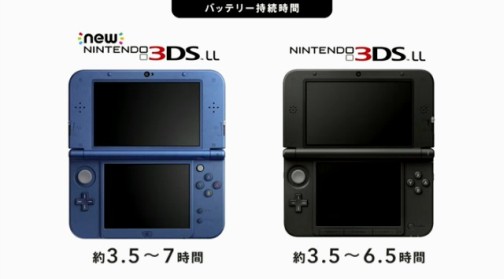 Famitsu has reported the first bunch of stats for the New Nintendo 3DS and the New Nintendo 3DS XL which was released in Japan last weekend. Both models have sold a collective total of 233,483 units, with 61,151 of those being the New 3DS and 172,332 being the New 3DS XL. Also reported was that Monster Hunter 4G has also sold 1,617,949 units to date. Here are some other interesting stats / tidbits for comparison:
The smaller model was shipped with face plates while the larger one came in a Monster Hunter 4G bundle
The best Christmas week in 2011 saw 510,629 units sold
The best Christmas week in 2012 saw 433,788 units sold
Launch week in Japan saw 235 974 units sold
After the 3DS price drop 214 821 units were sold that following week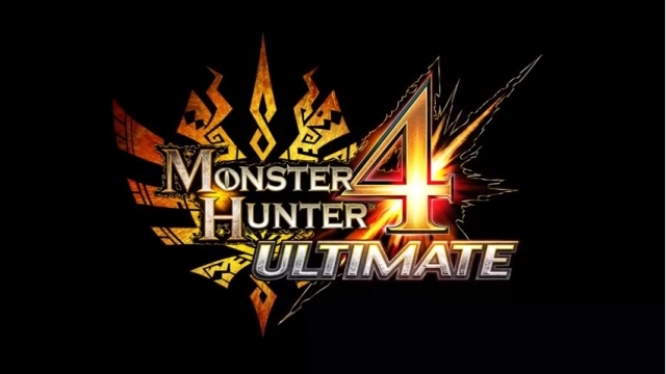 Monster Hunter 4 Ultimate has already shipped two million copies in Japan, Capcom has revealed. That number accounts for product in store shelves as well as sales from download cards and the eShop.
As of October 15, total Monster Hunter series sales are over 31 million units.
You'll find Capcom's full announcement about today's news below.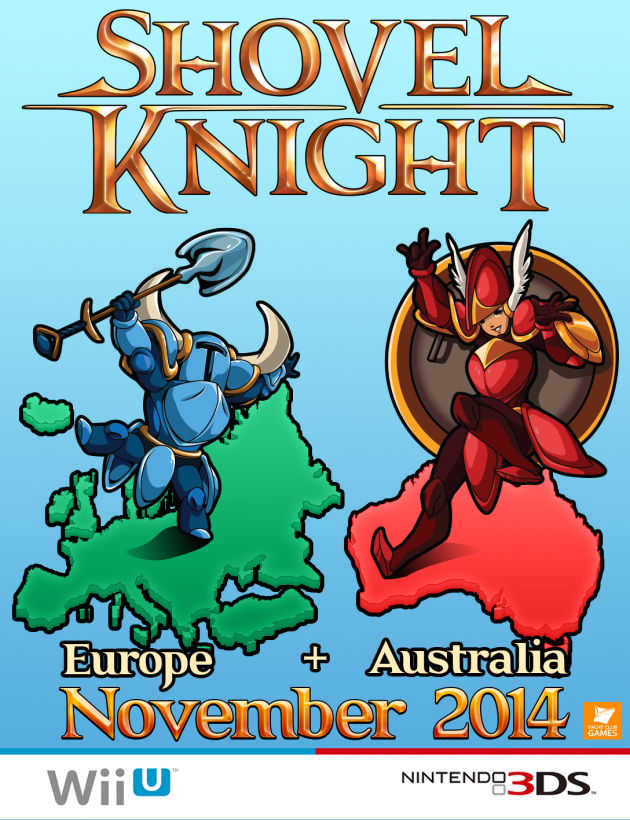 Shovel Knight will finally be released in Europe and Australia next month, Yacht Club Games announced today. That launch month applies to both Wii U and 3DS. An exact date is still being nailed down, but November is now locked in.
Nintendo launched a new feature on its North American website today that allows for the purchase of digital first-party Wii U and 3DS titles. You can choose to have codes delivered via email, or have software automatically downloaded by signing in with a Nintendo Network ID.
Those who opt for the former option can choose to gift their purchase to another Wii U/3DS owner. Check out this excerpt from Nintendo's official FAQ:
Can I give a game to someone else?

Yes. Once you complete your purchase, we'll send you an e-mail confirmation with a download code for the game. (For pre-orders, we'll send you the download code on the day the game is released.) The download code can only be used once, but anyone can redeem it. If the game is a gift for someone else, provide them with the download code so that they can redeem the game on their system.
Be sure to read the full FAQ here if you have additional questions about eShop purchases on Nintendo.com.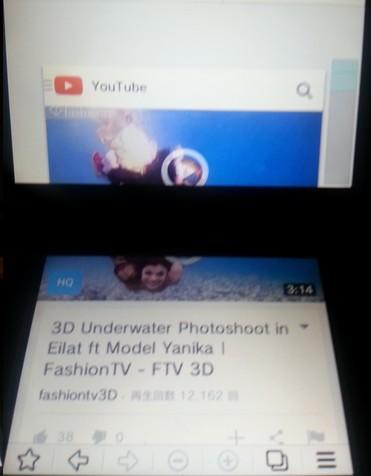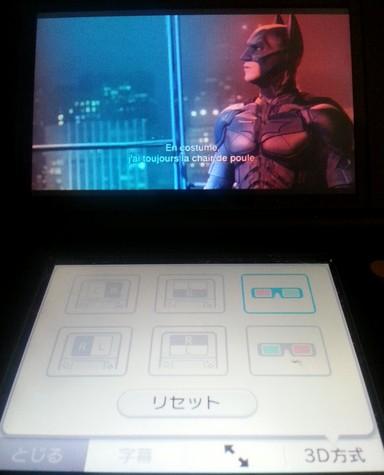 The New 3DS received several major upgrades over the original systems. For instance, the web browser loads much fast and is able to handle new types of content.
This extends specifically to support for YouTube. New 3DS users can watch 3D videos on YouTube without glasses (or with, though that'd defeat the 3DS' purpose).
It turns out that purchasing Wii U and 3DS titles from Nintendo's website isn't just limited to pre-orders. Most – if not all – first-party titles available on the eShop can also be bought on the site.
Super Smash Bros. for 3DS, Hyrule Warriors, and Zelda: Ocarina of Time are among the games that can be ordered by using Nintendo's website. Chances are that if you search for any first-party release, it will be available for purchase or pre-order.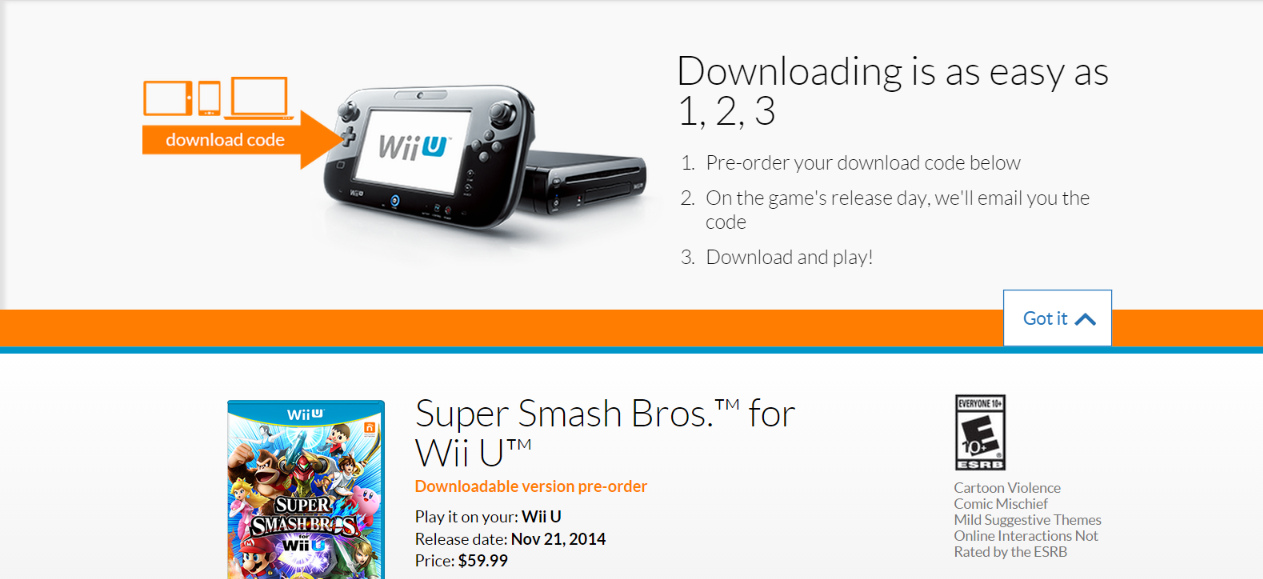 Nintendo's North American website seems to have been updated recently with a new feature. Wii U and 3DS owners can now pre-order the digital versions of various games, including Super Smash Bros. for Wii U.
Fans can pre-order games by filling out a simple form. On release day, Nintendo will email consumers their code.
Those who sign in with their Nintendo Network ID will be able to save information for future orders. Additionally, games can be sent directly to Wii U/3DS systems.
Here's the initial lineup of titles that can be pre-ordered from Nintendo's website:
Wii U
Super Smash Bros.
Captain Toad: Treasure Tracker
3DS
Fantasy Life
Pokemon Art Academy
Pokemon Omega Ruby
Pokemon Alpha Sapphire
Pokemon X and Pokemon Y introduced trainer customization for the first time. Although it was far from extensive, it was certainly a great addition to the series. Players could dress themselves in various hats, boots, dresses, and more.
Unfortunately, Game Freak has decided against bringing back trainer customization for Pokemon Omega Ruby/Alpha Sapphire. The studio's Junichi Masuda explained why this is so to USGamer:
"In terms of the customization of the trainer, that was really kind of a special thing for the Kalos region, which featured this kind of motif of France and really focused on this beauty and fashion aspect, which is why it was a prominent feature in that game. For this game, we're focusing on adventuring elements, so we don't have the actual free customization of the trainer, but you'll see the items you use throughout the game visually represented; for example, when you're underwater, you'll have this little mouthpiece that lets you breathe. So there's some cool stuff for how your trainer changes clothes and puts on accessories throughout the game."

"It's really meant to give unique traits of personalities to the different regions. So with the secret bases, for example, they're really popular in the Hoenn region. Everything we come up with always tie back into the themes of the games we're working on, so with the original Ruby and Sapphire we had the theme of richness or abundance, which is in the name of the region: The 'Ho' part means richness or abundance in Japanese, and 'enn' means bonds, like the bonds between people and their Pokémon, for example. So it's just reflecting the theme of the individual regions."