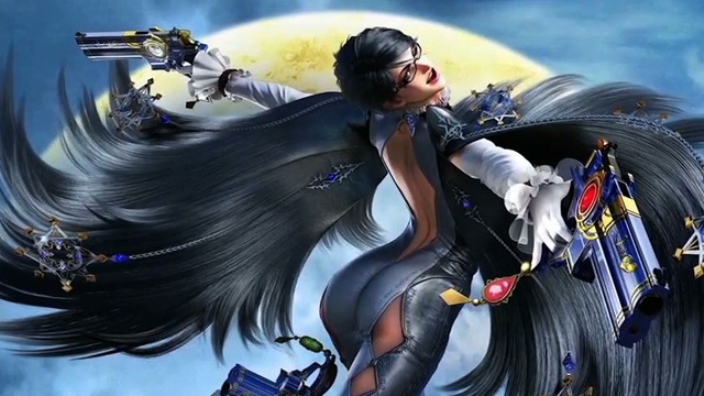 During a presentation held at UCF's Center for Emerging Media last week, PlatinumGames creative producer JP Kellams shared a few words pertaining to Bayonetta 2's Wii U exclusivity.
Asked about the challenges in moving between publishers and platforms, Kellams said that the game "would not exist without Nintendo white knighting that project." In the end, Platinum "really wanted to make Bayonetta 2," and that's what mattered most.
Without getting into some stuff that is both business and confidential, the simple question I'd like to ask you is, 'Do you want to play Bayonetta 2?' Bayonetta 2 would not exist without Nintendo white knighting that project. So while I totally understand that people want to play it on the platforms that they've played it on previously, we really wanted to make Bayonetta 2.
Nintendo has provided a new look at yet another track in Mario Kart 8. Below, you'll find a couple of new images featuring Toad Harbor.
Take a look at Toad Harbour a new course in Mario Kart 8, coming to #WiiU on 30/5! #MK8 pic.twitter.com/Sa0xFBvqeC

— Nintendo UK (@NintendoUK) March 1, 2014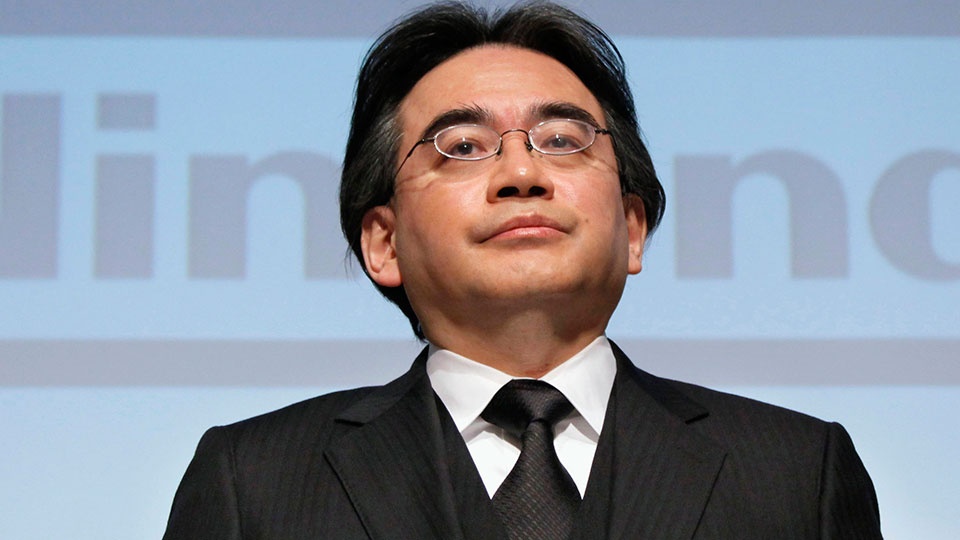 Nintendo CEO Satoru Iwata has left an updated notice for shareholders and investors on the company's website. Primarily, the "Message from the President" makes strong mention of the Big N's QOL plans.
You can find the message in full below.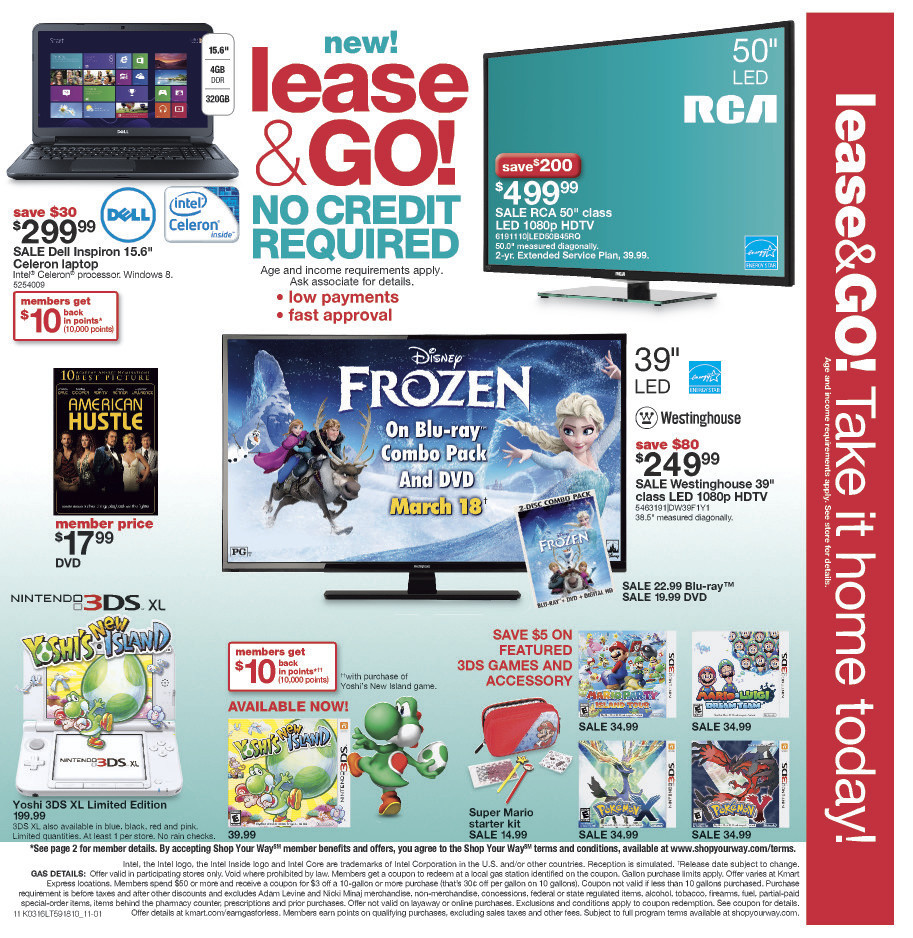 Update: The system has also been spotted in a Toys"R"Us ad: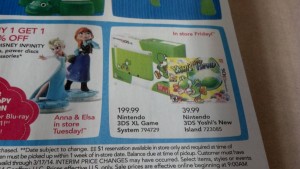 Original: Nintendo will release the 3DS XL Limited Edition in North America, it has been confirmed. The item is listed in an upcoming ad for Kmart. If you intend to purchase the system, you'll need to fork over $199.99.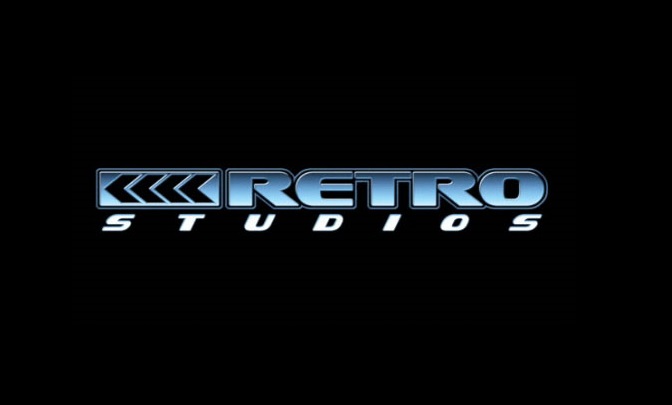 Retro Studios president and CEO Michael Kelbaugh commented on several topics while speaking with GameSpot, including the Wii U's technical capabilities.
According to Kelbaugh, the console is "a powerhouse", adding, "It's more than adequate to make great games on."
"Unfortunately, the perception is that it's not a very powerful machine. That's just not true. It's a powerhouse. It's more than adequate to make great games on."
Kelbaugh also mentioned that the Wii U is a "great box to make games on."
KnapNok Games (Spin the Bottle: Bumpie's Party) and Nifflas (Knytt Underground) have revealed their collaboration title for the Wii U eShop. Here's what we know thus far, courtesy of a Gamasutra interview with Nicklas 'Nifflas' Nygren and KnapNok's Dajana Dimovska and Lau Korsgaard:
– Uses the GamePad extensively
– Trying to make "an atmospheric, low-key, very suspenseful game that gets the players excited but a bit scared at the same time, and to have a game where a complex configurable vehicle is fun to figure out and control."
– Technical stealth puzzles that you don't see in most games
– Control a lot of the ship with the GamePad touch screen
– Interface will communicate the personality of the spaceship
– Scan enemies and configure the ship to avoid detection
– Ship can overheat
– Action never pauses when the player stares at the second screen
– Will need to pay a lot of attention to the UI
– Get lots of info from it about dangers
– "There will be some shortcuts, but the aim isn't to not have to look at the UI."
– "We aim to design puzzles that can be executed elegantly by only changing the ship's configuration at safe locations with no time pressure."
– "In occasions where actions need to be made while flying, the player should never have to jump between two different sub-menus."
– Single-player and local multiplayer
– On using the Wii U hardware:
Lau: This is mostly the GamePad we are talking about here. I think we have seen very few games, also from Nintendo themselves, that actually uses the GamePad in a meaningful way. Hopefully we can show that the Wii U is great, and it can give you experiences you can't get anywhere else as long as developers dare to design something exclusive for the hardware.
– Nifflas and KnapNok on making the game for Wii U:
Nifflas: I have no idea 🙂 I just want to make a cool game for it!
Lau: Ha ha, yeah, if we wanted to earn money I guess we shouldn't be in games. It is really hard to make any sensible business rationales in this market. Yes, there are not that many Wii U consoles out there, but does it matter if there are 5 or 10 million units sold when we just need to sell some 10-20-30 thousand copies to be happy? As long as we keep our cost low, I think it is much more important to work on a platform that excites us than to work on the stuff that everybody else is doing.
– Playable at the GDC Play booth PL406 March 19th to 21st and at The Media Indie Exchange March 17th in San Francisco
You can find a whole lot more over on Gamasutra.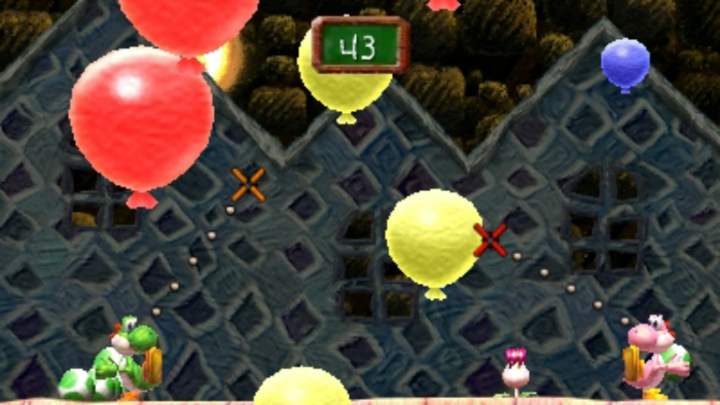 Nintendo recently confirmed mini-games for Yoshi's New Island at a press event held in in San Francisco. We've rounded up details from Polygon's report below.
– Competitive and co-op multiplayer
– Pair up for multiplayer matches with friends
– Flutter Finish and Eggy Pop among the multiplayer modes
– Eggy Pop: egg as many balloons as possible to rack up points within a given time
– This is intended to be cooperative
– Eggs spew from a central flower one at a time
– Flutter Finish: endurance-based racing mini-game
– Use Yoshi's hover and hold abilities to grunt across a coin-filled sky
– Dropping off-screen and out-of-sight is inevitable, but the player with the highest score wins
– This is a combination of coins gained and distance traveled
– 6 multiplayer mini-games included
– 4 haven't been revealed
– Share mini-games through Download Play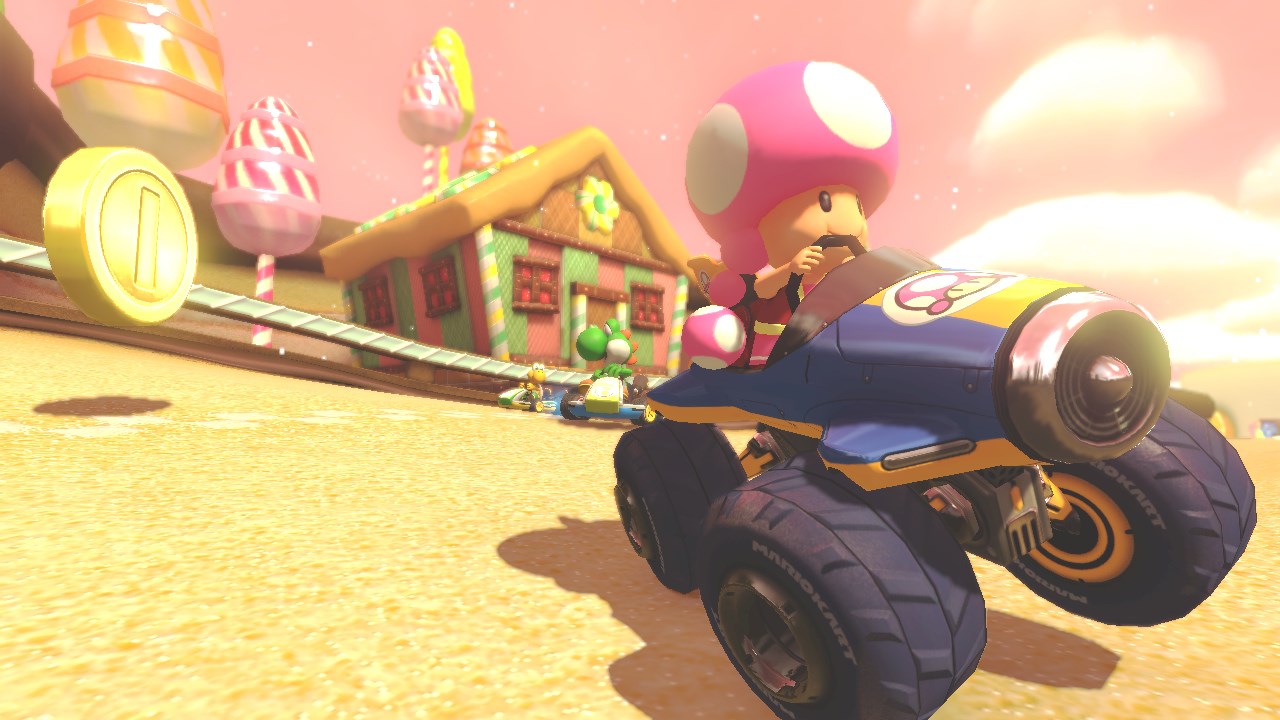 Nintendo has released new images of three tracks from Mario Kart 8: Sweet Sweet Canyon, Mario Circuit, and Thwomp Ruins. You can find them above.
Ronimo Games has announced Swords & Solders II for the Wii U eShop. The original game hit WiiWare back in 2009, and was later ported to other platforms – including 3DS.
Here's what we know about Swords & Soldiers II, straight from Ronimo:
A sequel to the 2009 original, Swords & Soldiers II sends Redbeard and his gang of burly Vikings on an all-new adventure, making new friends and facing new enemies. This isn't just about who can organize the best barbecue party anymore — this time the world also needs some serious saving!
More details about Swords & Soldiers II will be revealed at GDC 2014 and PAX East. A teaser site can be found here.
Polygon has obtained an official statement from Nintendo regarding the company's recent announcement to shut down the Nintendo Wi-Fi Connection in May. You can find it in full below.