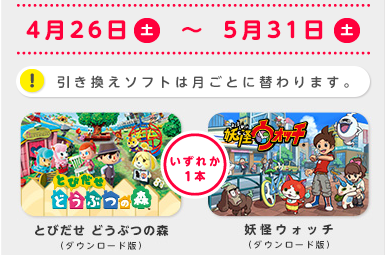 Nintendo will soon be kicking off a new 3DS XL promotion in Japan.
Those who pick up a new system beginning on April 26 can receive a "recommended" game download as a bonus. They'll receive a voucher redeemable for a game chosen by Nintendo.
Animal Crossing: New Leaf and Youkai Watch are the first two recommended games. Both will be available until May 1, and will then be swapped out with different titles.
Vouchers will expire on September 30. However, if consumers aren't interested in these first two games, they can wait until June the June titles are announced or later.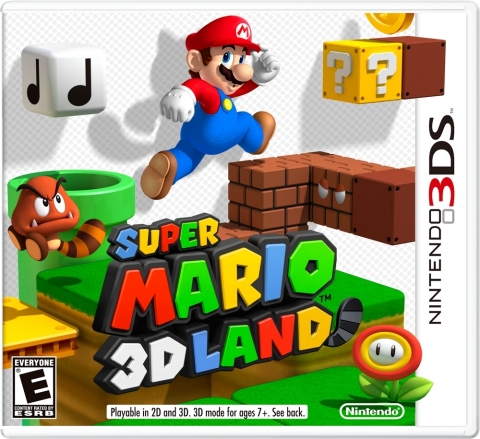 Nintendo is slashing the prices of five 3DS titles.
Starting on April 22, consumers can purchase Mario Kart 7, Super Mario 3D Land, New Super Mario Bros. 2, Animal Crossing: New Leaf, and Donkey Kong Country Returns 3D to $29.99. This is valid for each game's retail and digital version.
Check out Nintendo's announcement in full below.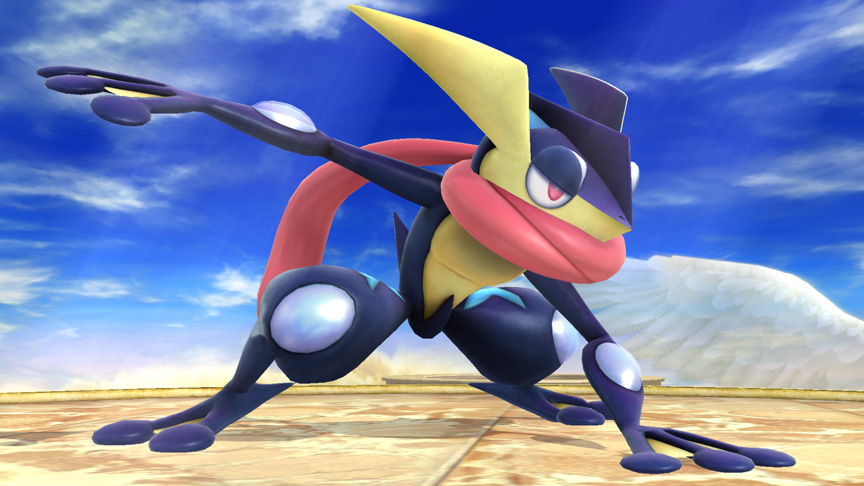 Along with today's screenshot, Sakurai passed along the following message on Miiverse:
Here's a very, very new fighter in the upcoming Smash games, Greninja. Greninja's sophisticated moves are extremely fun to use once you get used to how it controls!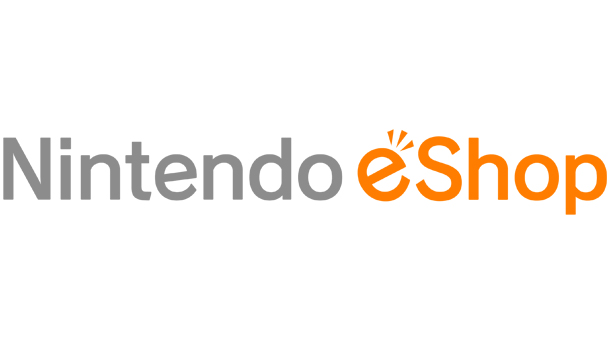 This week's European Nintendo Downloads are as follows:
Wii U
My Exotic Farm €4.99 (£4.49)
Wii U Virtual Console
Golden Sun €6.99 (£6.29)
F-Zero Maximum Velocity €6.99 (£6.29)
3DS
Nintendo Pocket Football Club €14.99 (£13.49)
Putty Squad €19.99 (£17.99)
Tiny Games – Knights & Dragons €2.99 (£2.49)
Mario Golf World Tour Demo
You can get a free download code for Mario Golf™ (Game Boy Color) if you purchase Mario Golf™: World Tour from Nintendo eShop by 29/05/2014!
Mario Golf (Game Boy Color) is exclusively available through this offer until 29/05/2014! It will be available for purchase from 29/05/2014 for €4.99 (£4.49). If you take advantage of this offer, you can download it before the official release for free.
The download code will be shown on the screen after purchase, and also on your receipt. You can redeem it immediately on your Nintendo 3DS system or redeem it on any other Nintendo 3DS system later.
Etrian Odyssey Untold: The Millennium Girl Demo
3DS Virtual Console
Castlevania III: Dracula's Curse €4.99 (£4.49)
DSiWare
I am in the Movie €1.99 (£1.79)/200 Points
=============
Price Reductions
3DS
Nintendo Pocket Football Club €11.99 (£10.79) until 01/05/14 23:59 local time.
Disney Epic Mickey: Power of Illusion €9.99 (£8.99) until 24/04/14 23:59 local time
Wii U
Disney Epic Mickey 2: The Power of Two €17.49 (£14.99) until 24/04/14 22:59 UTC.
Giana Sisters: Twisted Dreams €8.99 (£7.79) until 24/04/14 22:59 UTC.
Permanent
Wii U
My Farm€4.99 (£4.49)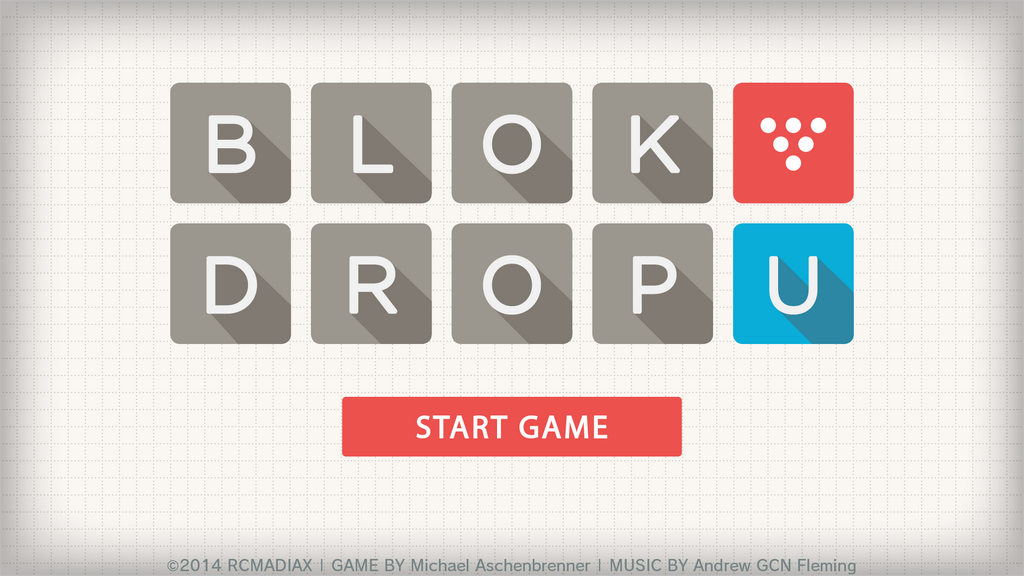 In the very near future, BLOK DROP U will be receiving its first title update. While it won't introduce any additional content, RCMADIAX has implemented a number of changes to improve upon the core experience.
I was recently given the opportunity to try out BLOK DROP U's impending update. For some quick impressions, head past the break.
Guacamelee developer DrinkBox Studios has announced "Severed", a new title set for release next year. The studio has shown some interest in possibility bringing the game to Wii U as well as 3DS. We won't cover this too extensively until we have official confirmations for Nintendo platforms, but you can check out some details in the source link below.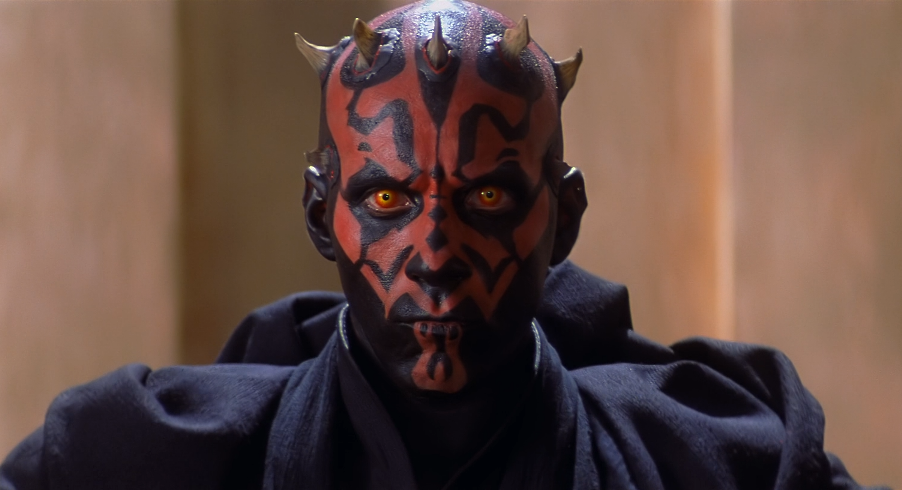 Some time after the release of Star Wars: The Force Unleashed II, Nintendo and LucasArts were discussing the possibility of creating a new intellectual property for Wii, 3DS, or Wii U. Game Informer reports in its latest issue that the negotiations led to a Darth Maul game.
Red Fly began handling prototype work in 2010 under the code name "Damage". Ultimately, the project became a multiplatform release and shifted development to the Wii U, PlayStation 3, Xbox 360, and PC "due largely to Nintendo not meeting financial demands to make it a first-party project."
As for the game itself, Red Fly's original idea was to create a title that would explore the origin story of Maul's transformation into a Sith Lord. A number of ideas were considered such as creating a title focusing on stealth and action. George Lucas also stepped in at one point and changed the project's direction, resulting in a story that would have Darth Maul and Darth Talon facing off against Darth Krayt and his Sith army.
Several prototypes later, LucasArts felt that Red Fly was in a position to create the project. LucasArts also considered the possibility of purchasing the studio.
Sadly, in June 2011, LucasArts ceased its communications for unspecified reasons and eventually sent out a letter stating that the game had been terminated. Red Fly Studios did manage to continue on despite Darth Maul's cancellation and lack of funding, though the team did end up having to lay off about 70 percent of its staffers.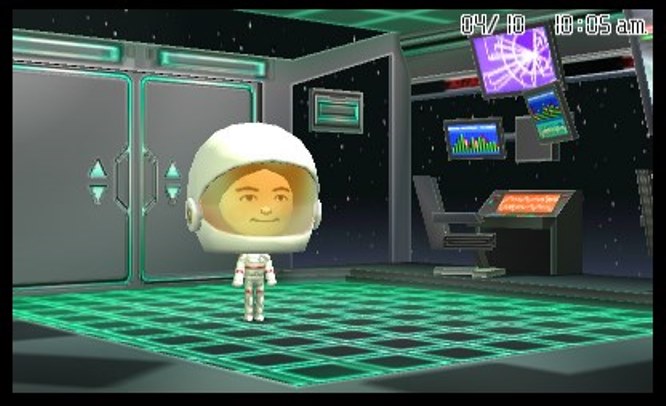 Last year, Nintendo released a patch for Tomodachi Life in Japan to address a bug that allowed for same-sex relationships. This same issue has also been tackled for the game's upcoming western release.
Some may be curious as to why Nintendo fixed the bug in the first place, and why same-sex relationships aren't possible. For those interested, check out Nintendo UK's lengthy statement about the situation after the break.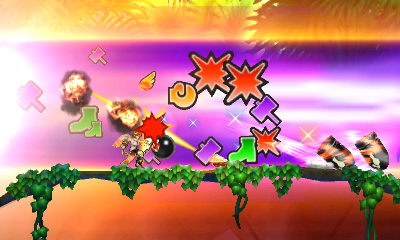 Along with today's screenshot, Sakurai passed along the following message on Miiverse:
Your character starts a Smash Run as a relatively ordinary fighter. But before the game, you can outfit yourself with certain items that can help power you up early, which will give you a big advantage later on!! These items are much like the Powers you'd find in Kid Icarus: Uprising.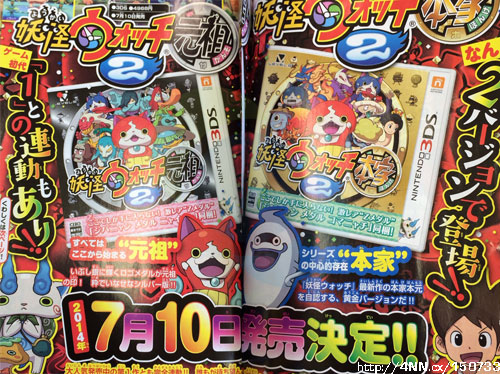 This month's issue of CoroCoro reveals Yokai Watch 2 for 3DS.
Unlike the original, Yokai Watch will launch in the form of two versions: Ganso (Founder) and Honke (Head). The former comes with the ultra rare silver "Jibanyan Medal Nyaiiin" Z Medal while the latter features the ultra rare "Jibanyan Medal Komanyachi" Z Medal.
New events included in Yokai Watch 2 are bicycle races and climbing the school flagpole to better find yokai. Those who have cleared the first game can make friends with special yokai in this game.
We also have a few story bits as well:
– Will cover the secret origin of the mysterious Yokai Watch that gave the franchise its name
– Keita and company will travel back in time to Sakura New Town in the Showa era
– Will do so thanks to the power of a mysterious yokai (Japanese spirit or demon)
– The key to the story will be Keiz?, a boy from the past who looks like Keita, and Dekanyan, a cat y?kai with an amazing secret
Yokai Watch 2 will launch in Japan on July 10.