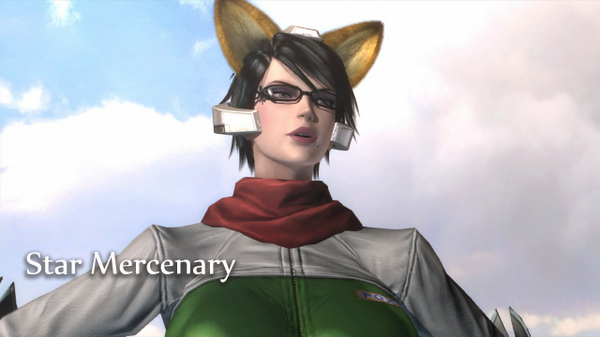 During today's Bayonetta 2 Direct, it was announced that the game will include Nintendo costumes just like the original game. Bayonetta can dress up as Peach, Link, and Samus. Additionally, exclusive to Bayonetta 2, is Fox McCloud from Star Fox.
Today's presentation will kick off at 6 PM ET / 3 PM PT. It will be approximately 31 minutes long. We'll be posting updates below!
– Begins with a trailer/video
– Direct features Yusuke Hashimoto and Akiko Kuroda
– Non-stop climax action game
– The team wanted to communicate a few things, like the exhilaration of dismantling enemies in high speed, avoiding attacks, etc.
– Action game with controls that meld with your mind
– Bayonetta: one of the last surviving members of the Umbra Witch clan
– Specialty: bullet arts that utilizes the four guns equipped to her feet and hands
– Magic power in her hair
– Clothes are maid of her hair
– Summon demons
– Use magic for summoning
– That's why her clothes sometimes peel off
– Has a sense of humor, but can be sadistic
– Jeanne, Rodin, Enzo, Luka, Loki, Masked Lumen in the game
– Story: Bayonetta heads into Inferno to rescue Jeanne
– Bayonetta will face Angels and Demons
– Members of the NoA Treehouse share thoughts about the game
– Hashimoto worked on many of the designs for the angels/demons
– Way more enemy types than in the last game
– X: punch; Y: kick; press the different buttons for combos
– Automatic mode included in the game for more casual players
– Can use the GamePad touch screen
– Witch time: when you dodge an enemy attack, at the last second, the ability activates to slow down time in a big way
– Magic Gage: when filled, perform powerful attacks like the Torture Attack (included in the last game)
– Umbran Climax: unleash magic power to temp. improve Bayonetta's attack power and range
– Variety of weapons in the game
– Different combo attacks depending on whether you equip weapons to your hands/feet
– Preset 2 sets of weapon combinations
– More comments from the Treehouse
– Story mode: divided into chapters, offers different stages
– Game features normal combat, aerial battles, underwater battles, battles while riding on vehicles
– Get a score at the end of each chapter based on the number of combos you performed, time, etc.
– Small secret rooms hidden throughout the stages; inside you can test your skills by defeating enemies under certain restrictions/rules
– Collect Halos (currency)
– Purchase new weapons, accessories, costumes at The Gates of Hell
– Acquire a record, give them to Rodin, and ask them to create new weapons for you
– Purchase skills to expand Bayonetta's moveset
– Purchase costumes to change Bayonetta's outfits
– Nintendo costumes in Bayonetta 2 as well: Peach, Link, Samus, Fox McCloud
– More Nintendo Treehouse talk
– Tag Climax for online
– Play as characters other than Bayonetta in this mode
– Each character has a unique style, set of abilities
– Jeanne and Rodin are playable online
– Earn Halos as rewards in Tag Climax
– Tag Climax demo showed
– Rodin's attacks are more deliberate and powerful
– $59.99 in stores, includes the first game
– $59.98 on the eShop; special discount applied to get Bayonetta 1 free as well
– New trailer shown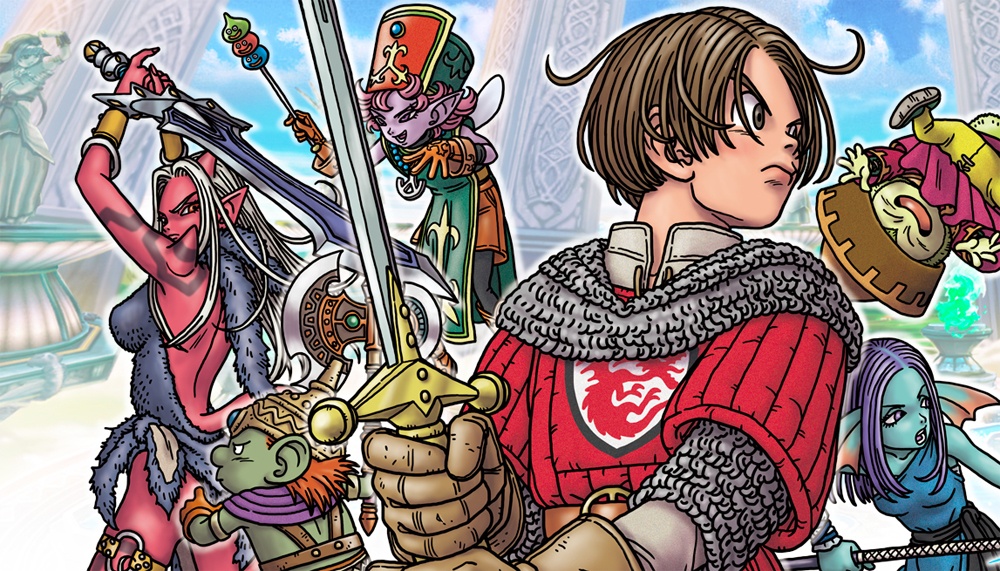 Dragon Quest X hasn't been released overseas yet. That's not because of a lack of interest from Square Enix, though.
Dragon Quest executive producer Yuu Miyake and mobile producer Noriyoshi Fujimoto, speaking with Siliconera, said the following when asked if Square Enix would like to bring the game over: "We'd love to do it! Love to."
Miyake then elaborated:
Update: Here's an early look at the next few weeks…
Sept. 11 – Sept. 18 (9 AM – 8:59 AM PT)
Link
Sheik
Toon Link
Zelda
Lucina
Marth
Ike
Robin
Palutena
Pit
Captain Falcon
Mega Man
Sonic
Sept. 18 – Sept. 25 (9 AM – 8:59 AM PT)
Lucario
Pikachu
Charizard
Greninja
Samus
Zero Suit Samus
Wii Fit Trainer
Mii Fighters
Sept. 25 – Oct. 2 (9 AM – 8:59 AM PT)
Diddy Kong
Donkey Kong
Kirby
King Dedede
Pikmin & Olimar
Fox
Pac-Man
Villager
---
As was announced in today's Nintendo Download report, Nintendo is discounting various titles on the Wii U and 3DS eShops over the next few weeks to celebrate the launch of Super Smash Bros. for 3DS (apparently called the Super Smashing Sale).
Here's a look at the first week deals:
Wii U
Super Mario 3D World – $39.99 (was $59.99)
New Super Mario Bros. U – $39.99 (was $59.99)
Super Mario Bros. 3 – $3.49 (was $4.99)
Super Mario Bros. 2 – $3.49 (was $4.99)
Punch-Out!! Featuring Mr. Dream – $3.49 (was $4.99)
3DS
Super Mario 3D Land – $19.99 (was $29.99)
Yoshi's New Island – $29.99 (was $39.99)
Super Mario Bros. 3 – $3.49 (was $4.99)
Super Mario Bros. 2 – $3.49 (was $4.99)
Punch-Out!! Featuring Mr. Dream – $3.49 (was $4.99)
These prices are valid between September 4 and September 11. A new set of games will be swapped out each week through October 2.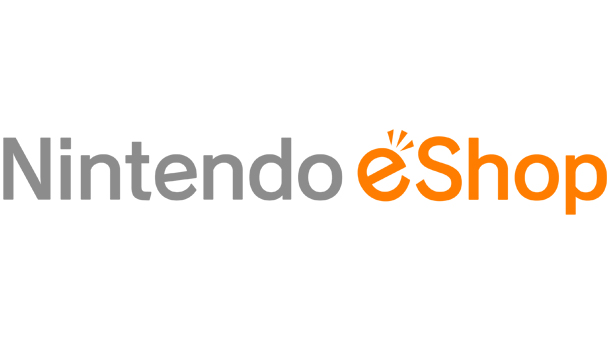 This week's North American Nintendo Downloads are as follows:
Wii U Download
Cubemen 2
Ice Cream Surfer
Wii U Virtual Console
3DS Download
3DS Virtual Console
Street Fighter 2010: The Final Fight
Coming Soon
Adventure Island – Sept. 11 (Virtual Console on Wii U)
Wild Guns – Sept. 18 (Virtual Console on Wii U)
Legend of the River King 2 – Sept. 18 (Virtual Console on Nintendo 3DS)
3DS Demos
Theatrhythm Final Fantasy: Curtain Call
Bit Boy!! ARCADE
Glory of Generals
Sales
We're celebrating the upcoming launch of Super Smash Bros. for Nintendo 3DS with a sale! Starting at 9 a.m. PT today through 8:59 a.m. PT Oct. 2, save up to 33 percent on select games that helped make your favorite fighters famous. This week includes Mario, Yoshi and more classic Nintendo characters.
Brunch Panic is 30 percent off (reduced from $3.99 to $2.79) until 8:59 a.m. PT on Sept. 15 in the Nintendo eShop on Nintendo 3DS.
My Vet Practice 3D – In the Country and My Baby Pet Hotel 3D from Treva Entertainment are on sale until 8:59 a.m. PT on Sept. 24 in the Nintendo eShop on Nintendo 3DS.
World Conqueror 3D is 33 percent off (reduced from $5.99 to $3.99) until 8:59 a.m. PT on Sept. 25 in the Nintendo eShop on Nintendo 3DS.
Price Reduction
Jett Tailfin for Wii U is being reduced to $24.95 (from $34.95) starting on Sept. 4.
Source: Nintendo PR
As the 3DS release draws closer and closer in Japan, Sakurai has been really doubling (or in this case tripling) down on screens! More Smash Run shots today:
He continues:
Those red things in the picture are called danger zones, and if you touch one, you'll get penalized by respawning farther back in the stage!! The danger zones disappear after someone else touches them, so fighters following those in the lead will have an advantage. You can still find speed boosts throughout the stage, so it'll be a heated battle 'till the end!!
and another:
Here's another final battle called "Climb!" Obviously, those that can jump or fly higher will have the advantage, but they also have to avoid the danger zones!! It gets pretty challenging if you've boosted your speed too much, as well. Everyone really gets into this when playing multiplayer.