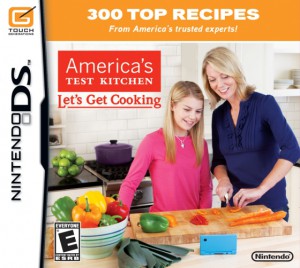 In celebration of the brand new year we're starting things off with the release of a must-have fan favorite – Phoenix Wright: Ace Attorney for WiiWare. The game will be available for download on Monday, January 11, 2010 and will cost 1,000 Wii Points. This is the original court adventure that started it all and made Pheonix Wright one of the most celebrated characters in the Capcom universe. Players will collect evidence, weed through inconsistent testimonies and overcome corrupt agendas to ensure that justice prevails! Present evidence with the wave of the Wii remote or press suspicious testimonies by wiggling it. These games can be played via single-player and has multiple save slots.

The story kicks off with Phoenix Wright defending his childhood friend Larry Butz from a murder charge. But this is only the beginning drama for the tenacious legal eagle as Wright faces unexpected tragedies that will test the limits of his incredible deductive prowess. In May, owners of Phoenix Wright: Ace Attorney will be able to download the bonus episode that appeared in the original Nintendo DS™ version of the game. It will cost 100 Wii Points.
Unlike the Wii version of Sonic & SEGA All-Stars Racing, the Xbox 360 release will have an exclusive character – Banjo – to play as. But you may be wondering, will the Wii version have any? Well, the answer is yes, technically. SEGA is including Mii support in the Wii version of Sonic & SEGA All-Stars Racing. This means that you'll be able to choose any caricature you've created on the Mii Channel and race against the likes of Sonic, Billy Hatcher, and Ryo Hazuki.
SILVER – 100,000 copies
(360) ASSASSIN'S CREED II UBISOFT
(360) LEFT 4 DEAD 2 EA
(360) BORDERLANDS TAKE 2
(360) WWE SMACKDOWN VS RAW 2010 THQ
(360) PRO EVOLUTION SOCCER 2010 KONAMI
(360) BANJO-KAZOOIE: NUTS & BOLTS MICROSOFT
(360) SOULCALIBUR IV UBISOFT
(360) SEGA MEGA DRIVE ULTIMATE COLLECTION SEGA
(NDS) RHYTHM PARADISE NINTENDO
(NDS) MARIO & SONIC AT THE OLYMPIC WINTER GAMES SEGA
(NDS) JUNIOR BRAIN TRAINER GSP/AVANQUEST
(NDS) COMBAT OF GIANTS: DINOSAURS UBISOFT
(PC) THE SIMS 2: DOUBLE DELUXE EA
(PC) MEDIEVAL: TOTAL WAR – GOLD EDITION SEGA
(PC) CALL OF DUTY: MODERN WARFARE 2 ACTIVISION BLIZZARD
(PS2) CALL OF DUTY: WORLD AT WAR ACTIVISION BLIZZARD
(PS3) SEGA MEGA DRIVE ULTIMATE COLLECTION SEGA
(PS3) LEGO STAR WARS : THE COMPLETE SAGA LUCASARTS
(PS3) TEKKEN 6 ATARI
(PS3) ASSASSIN'S CREED II UBISOFT
(WII) NEW SUPER MARIO BROS. WII NINTENDO
(WII) F1 2009 CODEMASTERS
(WII) ASHES CRICKET 2009 CODEMASTERS
(WII) THE HOUSE OF THE DEAD: OVERKILL SEGA
(WII) TIGER WOODS PGA TOUR 10 EA
(WII) BIG FAMILY GAMES THQ
BBB Pub Darts WiiWare

London, Ontario – January 4, 2010 – Big Blue Bubble Inc. announced today that their newest WiiWare™ release, Pub Darts, is now available on the Wii Shop Channel. Experience the camaraderie of your local pubs' dart night without leaving your living room!

Pub Darts is a simple and fun darts game using the Wii's unique controls to mimic the dart throwing motion. Players will find themselves immersed in the ambient din of the local pub, playing for the most prized of all rewards; bragging rights! Players will step up to the line to play some of their favorites including 501, Cricket, Around the Clock, Killer, and Baseball. Multiplayer mode pits up to 4 players against one another in a battle to see who is the Ultimate Pub Darts Champion!
1. [WII] New Super Mario Bros Wii
2. [DS] Tomodach Collection
3. [DS] The Legend of Zelda: Spirit Tracks
4. [WII] Wii Fit Plus
5. [PS3] Final Fantasy XIII
6. [WII] Wii Sports Resort
7. [DS] Pokemon HeartGold/Soul Silver
8. [DS] Inazuma Eleven 2
9. [PSP] Monster Hunter Portable 2nd G (PSP the Best)
10. [WII] Mario Kart Wii
Iwata spoke with the Asahi Shimbun in a recent interview and spoke about a number of topics from the next DS to Zelda Wii. We've summed up the information below.
Next DS
– Iwata wants high resolution image output, motion sensor
– Won't discuss any sort of time frame for release
– "DS saw its highest sales in North America in 2009"
Current DS
– Iwata interested in expanding partnership with McDonalds to other shops
Wii
– Iwata says Wii "has started to accelerate again"
– "In North American and Japan, we recorded the highest system sales for the past three years."
– Games for the Wii Vitality Sensor will be announced in July, wants to release it as soon as possible
– Iwata also says Zelda Wii will be released before the end of 2010
Thanks to Nathan P for the news tip!