Thanks to Chauncey for the tip!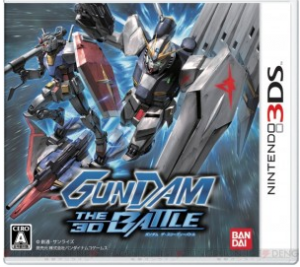 Killzone 3 [7]
Marvel vs. Capcom 3: Fate of Two Worlds [7]
Okamiden [8]
Mindjack [3]
Magicka [7]
Breach [5]
De Blob 2 [8]
Knights Contract [3]
Pokemon Black/White [8]
Bionic Commando Rearmed 2 [5]
Explodemon [4]
Lord of Arcana [4]
Hard Corps: Uprising [7]






Event at GameStop's Flagship Store in Palo Alto Celebrates the U.S. Debut of DRAGON QUEST VI: Realms of Revelation

–(BUSINESS WIRE)– Nintendo:

WHAT:
Fans of the DRAGON QUEST® series will be treated to a special gathering to celebrate the North American Feb. 14 launch of DRAGON QUEST VI: Realms of Revelation for the portable Nintendo DS™ family of systems at GameStop's Flagship store in Palo Alto, Calif. All guests will have the opportunity to buy the game before it launches. Yuji Horii, creator of the DRAGON QUEST series, will be in attendance to sign autographs for the first 50 fans in line. Visitors can also receive special DRAGON QUEST-themed prizes (while supplies last).

Previously unavailable outside of Japan, DRAGON QUEST VI: Realms of Revelation makes its North American debut on Feb. 14. Originally launched in 1995 for Japan's Super Famicom system (known in the U.S. as Super NES™), the game has been enhanced for this Nintendo DS release with updated graphics and new features. The game offers rich role-playing adventure in a multitude of captivating worlds as players gather allies and battle fierce monsters on a quest to defeat evil forces. For more information, visit http://dragonquest6.nintendo.com.