A little bit of this we've heard from Eiji Aonuma before, but some of his quotes are new…
"You may be under the impression that we are still only in the early stages of development – [but] in fact we are well into the making of the game… Our team has been working on making the building blocks regarding the action – the scenarios, dungeon-making and so on. We are well underway. I hope that we can show you something at the E3 show next year and it is something we are hopeful will be surprising. [The team has] already got a very solid response [from MotionPlus].
I actually didn't know that Zelda Wii was fairly far in development. To me, it sounded like the team was messing around with a few ideas, concepts, and tech demos but didn't have anything substantial when it came to the true game. But obviously I thought wrong!
Green Day 3-Pack Joins Rock Band DLC Line-Up on Tuesday, December 15th

LOS ANGELES / NEW YORK – Dec. 12, 2009 – Multi-platinum selling and Grammy® Award winning group Green Day, along with Harmonix, the leading developer of music-based games, MTV Games, a part of Viacom's MTV Networks (NYSE: VIA, VIA.B), and Warner Bros./Reprise Records today announced at the 2009 Spike Video Game Awards that they are collaborating on the standalone title Green Day: Rock Band™.

"We've worked with the Rock Band team in the past year to enable our fans to play tracks from 21st Century Breakdown, and we're excited to now be working on a game, spanning our entire career," said Green Day's Billie Joe Armstrong. "We want people to fire this up, choose their favorite Green Day tracks, and play along with us as Rock Band avatars so they can feel what it's like to perform on stage as Green Day."
Burlingame, Calif., December 14, 2009 – Natsume Inc., a worldwide developer and publisher of family-oriented video games, announced today that Moki Moki has been released for digital download on Nintendo WiiWare™. This quirky and innovative puzzle game is now available for 800 Wii Points and is rated E for Everyone by the ESRB.

"This is a fantastically fun puzzle game packed with variety and charm!" said Hiro Maekawa, President and CEO of Natsume. "Each one of the game's diverse levels is a totally unique challenge. You'll keep playing just to see what fun and creative levels the game has in store for you next!"
Ubisoft Continues the Prince of Persia® Sands of Time Adventure

SAN FRANCISCO – December 14, 2009 – Today Ubisoft announced that Prince of Persia: The Forgotten Sands(TM) will ship May 2010 for the Xbox 360® video game and entertainment system from Microsoft, the PlayStation®3 computer entertainment system, the PSP® (PlayStation®Portable) system, the Wii(TM) system from Nintendo, the Nintendo DSi(TM) and Nintendo DS(TM) systems, and Windows-based PC. Prince of Persia: The Forgotten Sands(TM) will expand the Prince of Persia universe with a new storyline, the introduction of new characters, and new powers over nature and time. The game takes place between Prince of Persia® The Sands of Time and Prince of Persia Warrior Within(TM).

About the Game
Prince of Persia: The Forgotten Sands is the next chapter in the fan-favorite Sands of Time universe. Visiting his brother's kingdom following his adventure in Azad, the Prince finds the royal palace under siege from a mighty army bent on its destruction. When the decision is made to use the ancient power of the Sand in a desperate gamble to save the kingdom from total annihilation, the Prince will embark on an epic adventure in which he will learn to bear the mantle of true leadership, and discover that great power often comes with a great cost. Game features include: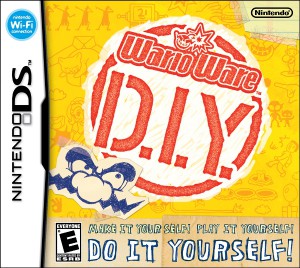 1 1 CALL OF DUTY: MODERN WARFARE 2 INFINITY WARD ACTIVISION ACTIVISION BLIZZARD
5 2 WII SPORTS RESORT NINTENDO NINTENDO NINTENDO
3 3 ASSASSIN'S CREED II UBISOFT (MONTREAL) UBISOFT UBISOFT
6 4 WII FIT PLUS NINTENDO NINTENDO NINTENDO
2 5 FIFA 10 EA CANADA EA SPORTS ELECTRONIC ARTS
4 6 NEW SUPER MARIO BROS. WII NINTENDO NINTENDO NINTENDO
7 7 MARIO & SONIC AT OLYMPIC WINTER GAMES SEGA SEGA SEGA
30 8 JUST DANCE UBISOFT (FRANCE) UBISOFT UBISOFT
9 9 FORZA MOTORSPORT 3 TURN 10 STUDIOS MICROSOFT MICROSOFT
10 10 MARIO KART WII NINTENDO NINTENDO NINTENDO
Hand-Held Pokémon Adventures and New Wii Remote Colors are on the Way

REDMOND, Wash., Dec. 14, 2009 – Consumers nationwide continue to snap up Nintendo products for the holidays, and Nintendo is poised to carry that momentum into 2010. Dozens of games for the Wii™, Nintendo DS™ and Nintendo DSi™ systems are on the way in a wide range of categories from both Nintendo and its third-party partners.

To bring a little color to the winter months, Nintendo will release two new colors for its Wii Remote™ controller. Starting Feb. 14, the controller will come in Pink or Blue and will be bundled with a Wii MotionPlus™ accessory. Along with the current White and Black versions of the controller, now every player in four-player matches can have his or her own color.
The first of this week's new Virtual Console™ releases gives new meaning to the term "underground legend," sending players down a mysterious manhole for a classic subterranean adventure. Another fine addition to the Virtual Console section of the Wii Shop Channel features the iconic hero Earthworm Jim in a fun-packed sequel from the SEGA Genesis era. For the Nintendo DSiWare™ service, a slate of five new games includes everything from the pets of LITTLEST PET SHOP™ to animated puzzles, cooking and magic tricks. For fans of the WiiWare™ service, fast-paced stunt driving and Moki-herding mayhem are among the latest arrivals. Whether you're downloading for yourself or seeking cool, convenient gifts for everyone on your holiday list, look no further than the Wii™ Shop Channel and Nintendo DSi™ Shop for instant gratification.
At the Video Game Awards last night, a sequel to Star Wars: The Force Unleashed was announced. However, the video did not provide any sort of confirmation that the game will be heading to Nintendo platforms. Although, according to Amazon, it will end up on the Wii and DS. This would certainly make sense, seeing as how the first title hit both Nintendo systems.