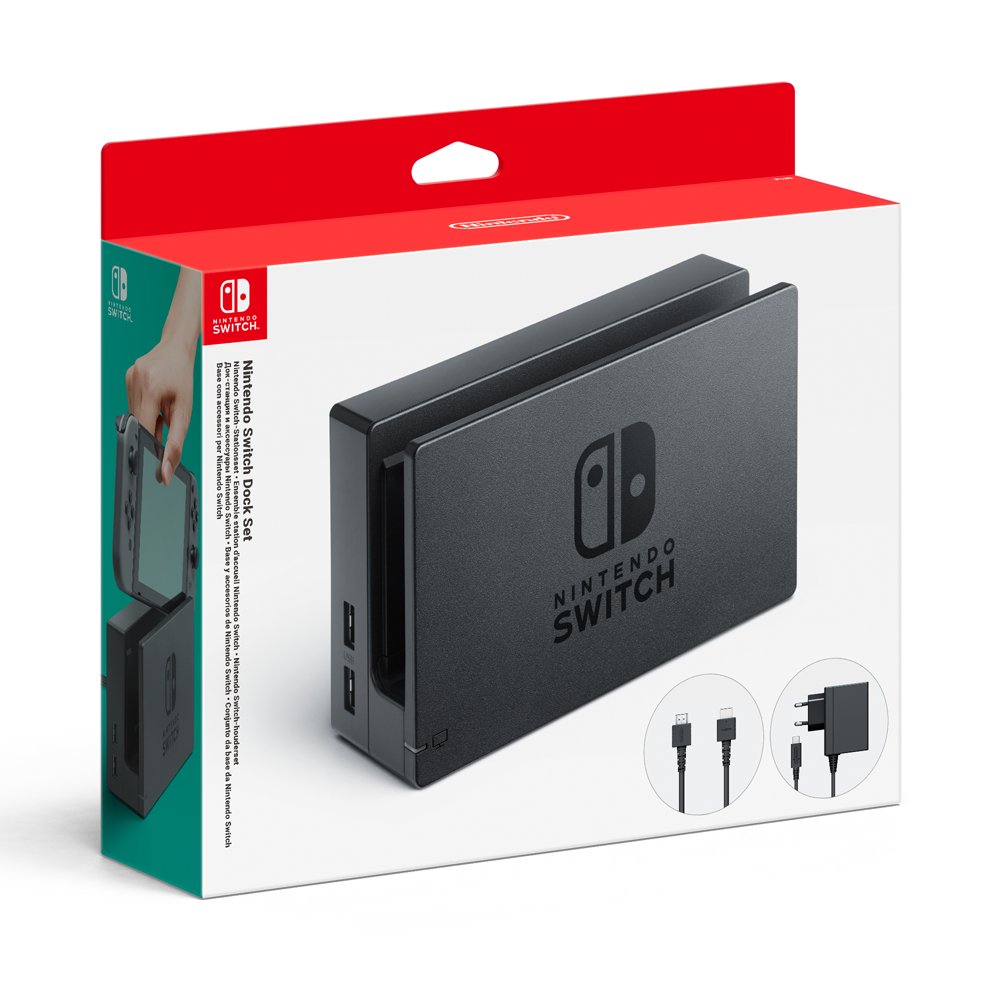 The standalone Switch dock now has a release date in Europe. Nintendo confirmed via Twitter that the hardware will be available on June 23. In North America, it's coming on May 19.
An accessory set that includes a #NintendoSwitch dock, an AC adapter and an HDMI cable will be available from 23/06. pic.twitter.com/4O3AbEhFZ7

— Nintendo of Europe (@NintendoEurope) May 10, 2017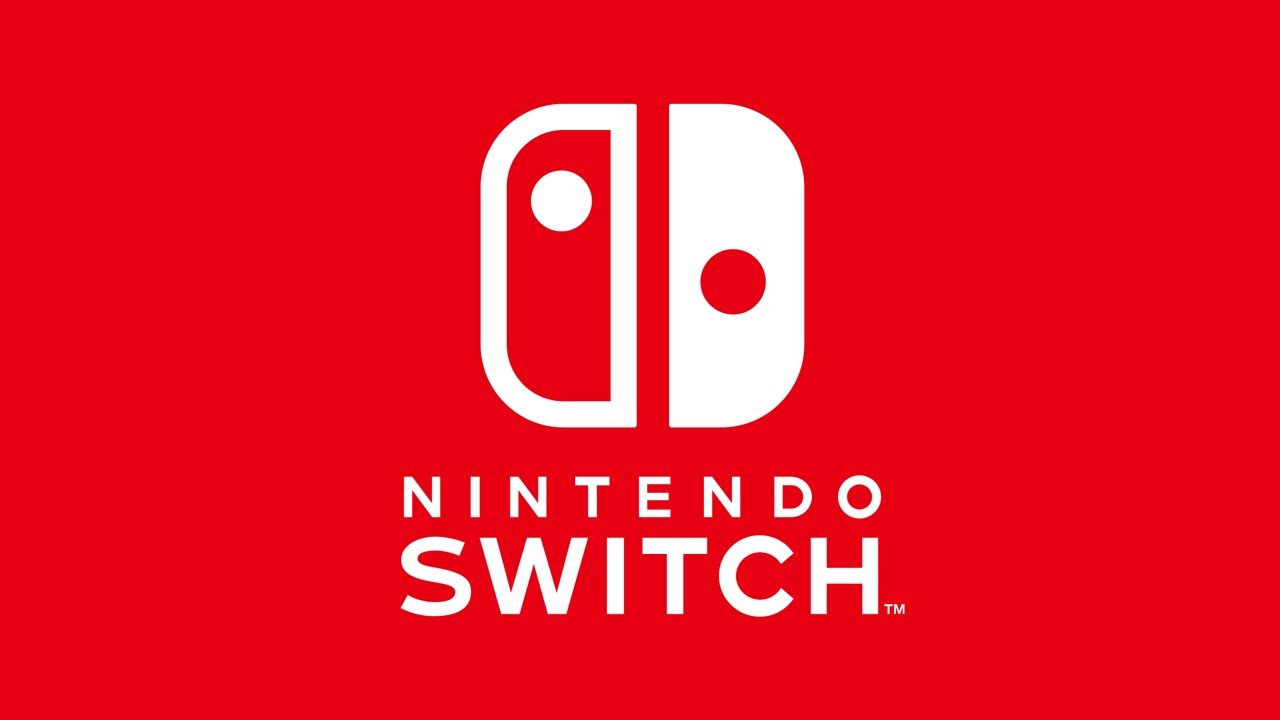 Nintendo partnered with NVIDIA on the main technology behind Switch. Each unit features a chipset from the Tegra line.
During its latest financial call, NVIDIA CEO Jen-Hsun Huang was asked if the company is interested in pursuing consoles further in light of Switch's success. That led him to talk up Switch, stating:
Consoles is not really a business to us. It's a business to them. And we're selected to work on these consoles. And if it makes sense and the strategic alignment is great and we're in a position to be able to do it, because the opportunity cost of building a game console is quite high. The number of engineers who know how to build computing platforms like this – and in the case of the Nintendo Switch, it's just an incredible console that fits in such a small form factor. And it could both be a mobile gaming device as well as a console gaming device. It's just really quite amazing, and they just did an amazing job.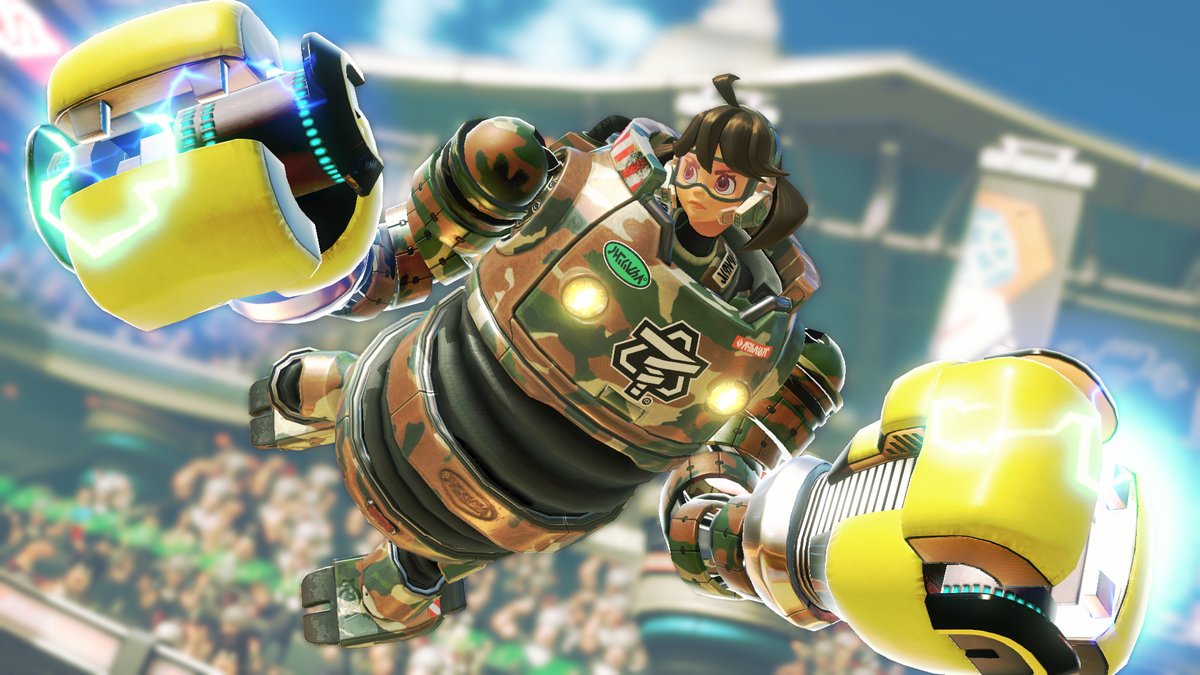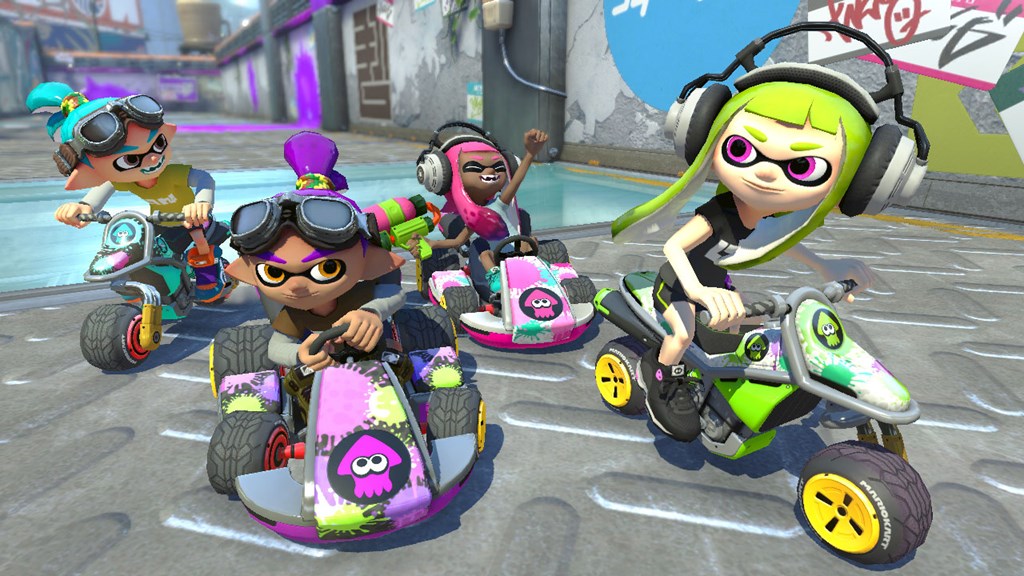 Now that the Japanese holidays are over (specifically Golden Week), sales trackers aside from Famitsu have delivered sales numbers for the week of April 24. Both share more information about Mario Kart 8 Deluxe's big launch.
According to Media Create, Mario Kart 8 Deluxe sold 285,000 copies up through April 30. That is down slightly from the original game on Wii U (released May 2014 at 326,000 copies first week). However, considering Wii U sold a total of 1,765,000 units as of the game's release, when compared to Switch's 777,000 units, there's a difference of one million in the spread. Considering Mario Kart 8 Deluxe is a port of the Wii U version with added features, Media Create feels that the initial results are favorable.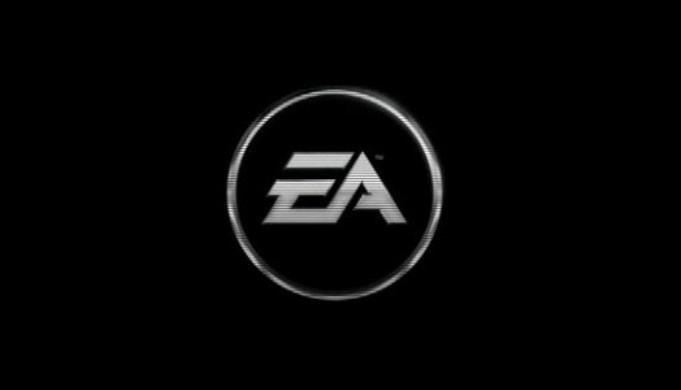 During its latest financial call today, EA was asked about Switch. CEO Andrew Wilson said that the publisher is now very bullish on the system, and expressed excitement that a new ecosystem exists. Wilson also stated that EA is considering additional games for Switch.
As of now, EA is only working on one title for Nintendo's console – that being FIFA 18. It remains to be seen if and when we'll be seeing any other games from the company.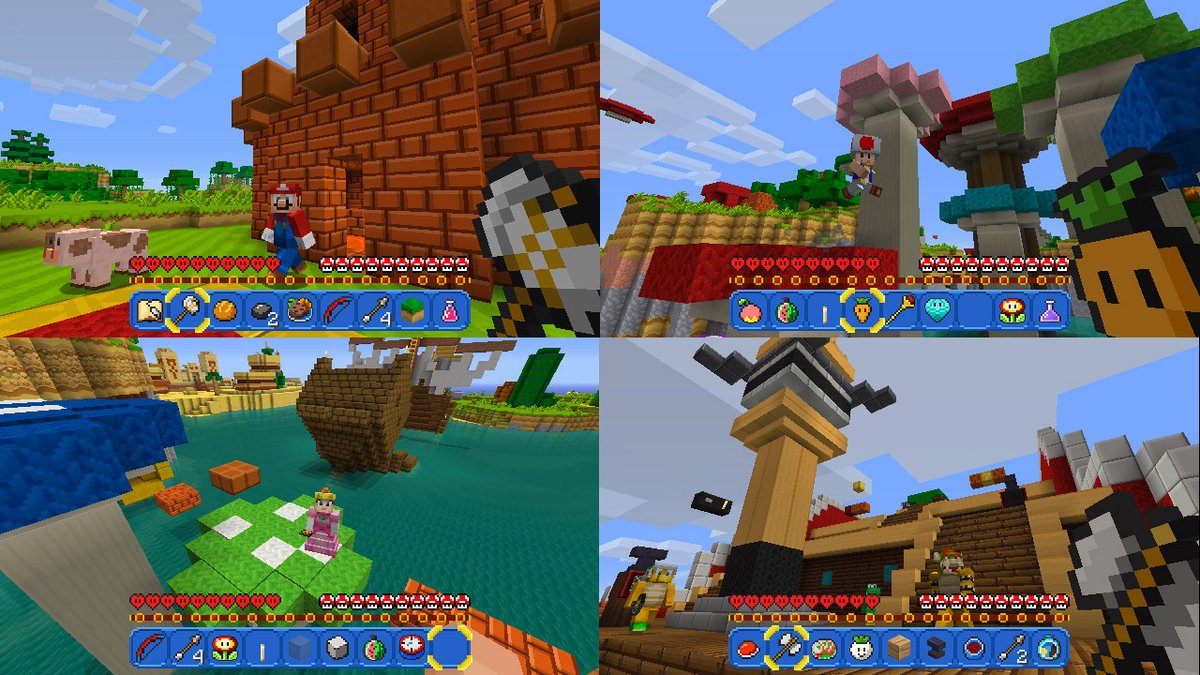 It won't be much longer now until Switch owners are able to pick up Minecraft. In case you're curious, it'll be a 512MB download. Look for the game on the eShop this Thursday.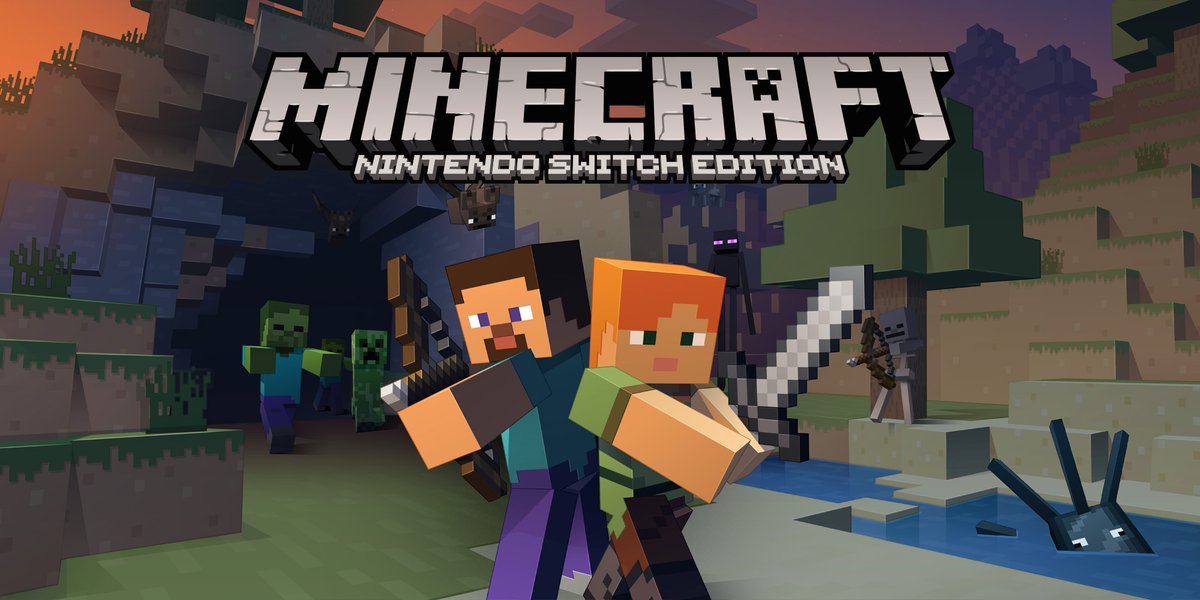 New footage of Minecraft: Nintendo Switch Edition is starting to surface, starting with GameXplain's hour-long live stream below. Watch the full recording ahead of Thursday's launch below.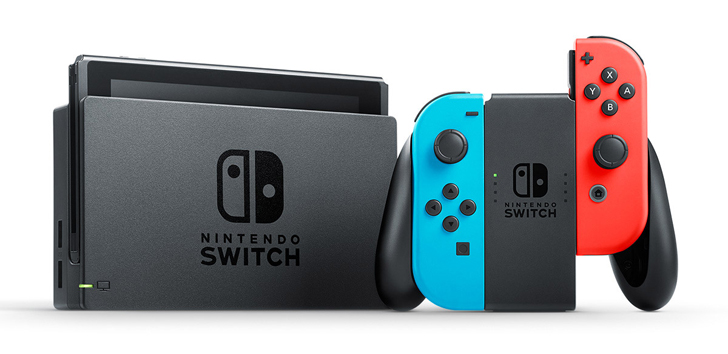 Nintendo has set a target of moving ten million Switch units this coming fiscal year. However, Nintendo president Tatsumi Kimishima is being cautious about that goal. Nikkei quotes Kimishima as recently saying, "I don't think we can readily achieve the target [of selling 10 million consoles]."
Nikkei's piece has one other noteworthy excerpt. The site reports: "An executive at one software company said Nintendo asked it to introduce major releases 'as early as possible.'" Who might that third-party publisher be?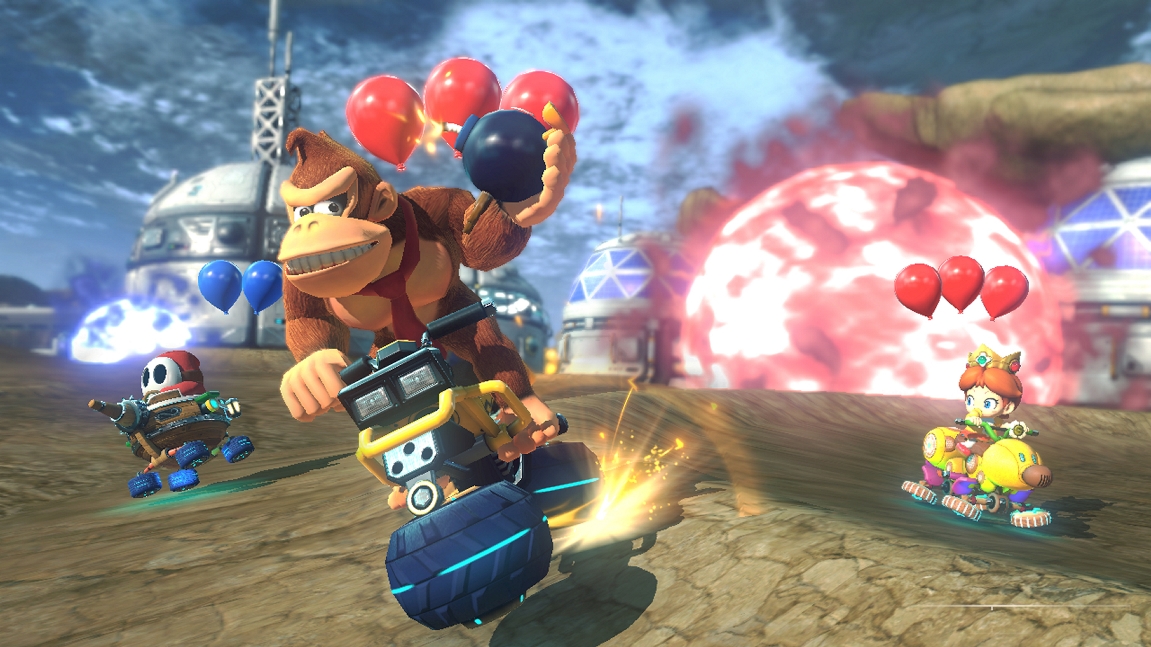 Nintendo will be starting a maintenance process for Mario Kart 8 Deluxe on Switch that will affect all online play, so all network services related to this game will be unavailable during these hours tonight:
7 PM PT – 8 PM PT
10 PM ET – 11 PM ET
3 AM in the UK – 4 AM in the UK
4 AM in Europe – 5 AM in Europe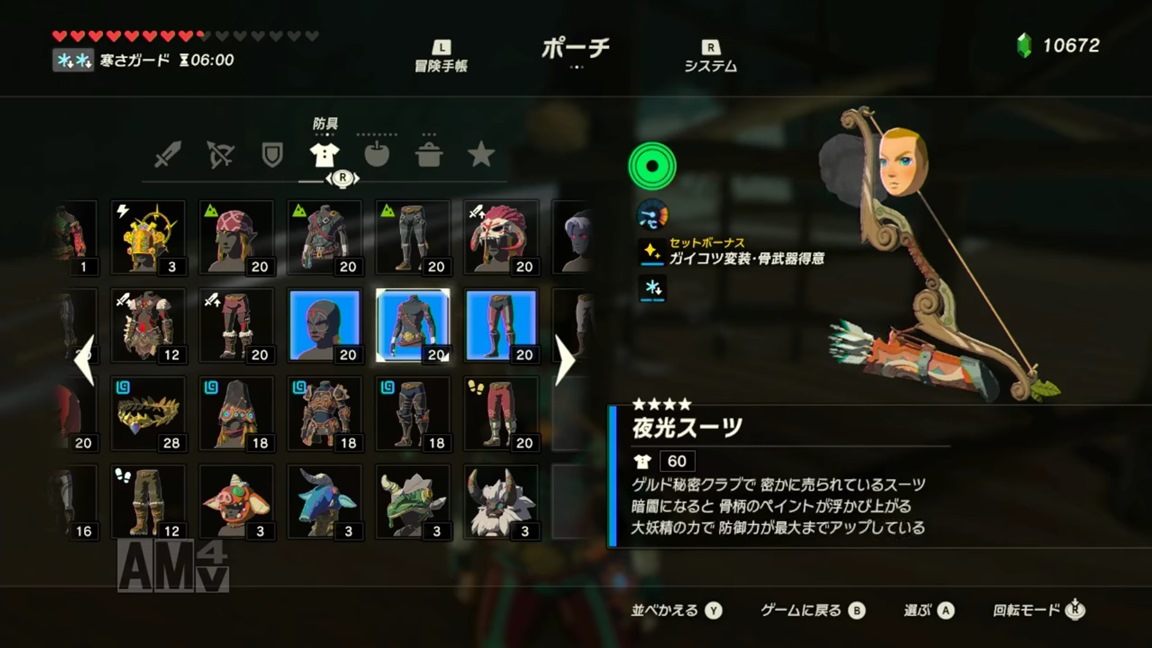 Ditching the Master Sword isn't normally possible in The Legend of Zelda: Breath of the Wild. But with a new glitch, players are allowing for it to happen – and in a strange way.
Having enemies shoot a certain number of arrows causes issues with the game's memory management. When there are too many arrows, you'll see a glitched character model of Link in the inventory menu. Weapons can also be duplicated. By doing so, you can "drop" the Master Sword, and you'll even see a message stating: "The Master Sword has returned to the forest".
Note that the sword is still kept in your inventory. It's though that Nintendo may have thought about creating a possible failsafe in a previous build that was ultimately discarded. It's pretty neat in any case.