The latest issue of Famitsu has confirmed that Yoko Shimomura is the composer for Xenoblade. Shimomura's body of work is quite impressive. She has worked on the Kingdom Hearts series, Mario RPG series, Little King's Story, and countless other titles. Knowing this, and after hearing the song on Xenoblade's teaser site, the game's full soundtrack should be worth listening to.

Looks like Reggie-Fils Aime won't be getting a Twitter anytime soon…
And as an added bonus, gamers will be able to find out if Reggie has played Zelda Wii yet…
"Great Reggie interview today….coming soon to GTTV. Find out if he has played the new Zelda for Wii or not." – Geoff Keighley's Twitter


01 (__) [WII] Just Dance?- 184,000
02 (02) [WII] Wii Fit Plus?- 111,000
03 (01) [WII] Wii Sports Resort?- 90,000
04 (__) [360] Mass Effect 2?- 90,000
05 (04) [360] Call of Duty: Modern Warfare 2?- 61,000
06 (03) [WII] New Super Mario Bros. Wii?- 57,000
07 (07) [PS3] Call of Duty: Modern Warfare 2?- 56,000
08 (__) [WII] Mario Kart Wii?- 45,000
09 (10) [360] Forza Motor Sports 3?- 39,000
10 (__) [360] Army of Two: The 40th Day?- 37,000


After rotating the LG symbol and moving one of the lines, a familiar video game character pops up…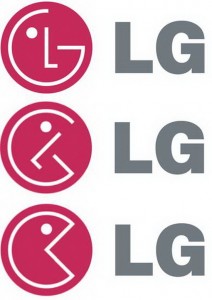 Thanks to J.T. for the news tip!

– Releasing March 2
– Published by Nintendo, developed by Paon
– 800 points
– Virtual aquarium
– Choose theme, layout
– Interaction with fish
– Black Light, Gold Fish, Guppy, Characiformes, Angel Fish, Arowana, Variety 1 and Variety 2 themes
– 40 fish types
– Can change BGM (7 songs/mute), wallpaper, tank layout, fish settings
– Can choose number/type of fish
– Edit layout through 2D overhead graph
– Can switch angle, move around the aquarium, set focus on a fish
– You're able to go into the aquarium, can send Mii in and feed fish
– Fish cam
– Comes with fish guide


Thanks to jcr for the news tip!

MIDLOTHIAN, VA – February 18, 2010 – SouthPeak Interactive Corporation (OTC Bulletin Board: SOPK), in collaboration with Nobilis Games, today announced the arrival of Crime Scene, a gritty crime-drama, for Nintendo DS™. In Crime Scene, players assume the role of Detective Simmons, a young, talented forensics investigator responsible for solving the city's recent outbreak of gruesome crimes.

In order to get to the bottom of each case, players must take full advantage of an impressive array of high-tech tools to scour every inch of the environments in the game for clues. The tiniest pieces of evidence have the potential to dramatically alter the course of an ongoing investigation.