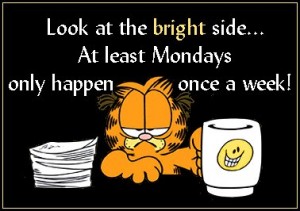 Last week I began what is to be known from here on out as the "Gaming Backlog Challenge" with "Call of Duty 2: Big Red One" on the Playstation 2. My goal? The start and finish the game in 1 week's time as a kick off to eliminating my entire backlog of games once and for all. Following that, I'd pick another game on my list and complete that game within the week as well. Since I'm already off to a good start, I might as well keep the ball rolling, but first let me introduce a new player to the "Gaming Backlog Challenge", a staff writer on our sister site GamingEverything, Mitch! He decided that he had a large backlog as well and needed to make some headway, so check out his post for the details on what he's doing. I strongly encourage all of you to join us as well, so just e-mail me at [email protected] if you want to get in on it and I'll add you to next week's post!
Now, normally I'd have a short review up of the game I had just played, but I did a feature over on GamingEverything over the week that sort of made my feelings about the game clear. Check it out if you're curious!

Videos
Nintendo Week – 5/12 Dragon Quest 2
Dragon Quest IX TV spot
Iwata Asks: Dragon Quest IX #1
Iwata Asks: Dragon Quest IX #2
Final Fantasy: The 4 Heroes of Light
Toribash Info
Balloon Pop Festival Info
Music On: Retro Keyboard Info
Demos
Dragon Ball Origins 2
Rooms DS
Battle of Giants: Mutant Insects
Deca Sports DS Cheerleading Demo
Deca Sports DS Ping Pong Demo
Ace Attorney Investigations: Miles Edgeworth
Bakugan Battle Brawlers
James Patterson's Women's Murder Club: Games of Passion

As you can see in the video above, a glitch allows players to climb down the second ladder in Donkey Kong and more or less takes you to the end of the level. A lot of gamers are aware of this apparently, but I personally never even tried it! How about you guys?

WiiWare
Balloon Pop Festival – 252 blocks
Toribash – 91 blocks
DSiWare
4 Travellers – Play French – 106 blocks
Pop Island – Paperfield – 48 blocks
Primrose – 43 blocks
Music on: Retro Keyboard – 30 blocks
27/7 Solitaire – 21 blocks

Hideki Konno on how the 3DS' screen works…
"The basic technology is quite old. For example, like a lenticular sticker where you shift it left and right and it shows different pictures. If we simply prepare a picture for the left eye, and a picture for the right eye, and the eyes each see a separate picture, it looks 3-D. The theory is the same, although it's not a lenticular screen."
Konno on why no one has used that technology in a videogame system before…
"We have been doing these experiments for a very long time, starting from the NES era. We also tried with the Virtual Boy. And even for GameCube, with the development of Luigi's Mansion, we were thinking of developing a 3-D version of it. However, at that time it was very difficult to realize it as an actual product on the market, because of the resolution of the screen and the separate costs of the console and screen…We have been waiting, going to tech shows and seeing the latest 3-D technology and devices that support those features. We started to have more confidence that this might be a good time to bring 3-D back to Nintendo.


This information comes from Dragon Quest father, Yuji Horii…
"There is not much I can say at this time about Dragon Quest X. I am sorry. But it's not that far out."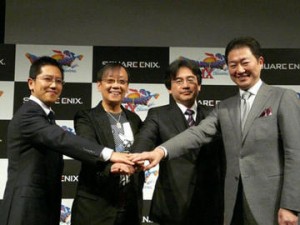 Remember this picture? It's from way back in December 2008, when Dragon Quest X was announced for Wii. Since then, we've barely heard a peep about the game. But based on what Horii said, it sounds like the title will be resurfacing in the near future. Perhaps it'll make an appearance at TGS.


Paris, FRANCE – JULY 09, 2010 – Today Ubisoft announced that its stellar line-up, showcased in June at the Electronic Entertainment Expo (E3) in Los Angeles received multiple awards in diverse categories. Ubisoft garnered the attention of media as well as the public and notably was named "Best Publisher" by Eurogamer. Highlights of Ubisoft's E3 showing were:
• Ubisoft's core titles were among the most anticipated of the show with Assassin's Creed® Brotherhood and Ghost Recon Future Soldier receiving numerous nods and Assassin's Creed Brotherhood ranking first in a study of consumer purchase intent by Electronic Entertainment Design and Research (EEDAR)/Gamer Metrics.
• Ubisoft again showed its leadership on new technologies with the quality of Your Shape™: Fitness Evolved for KinectTM making a noted impact on participants thanks to Ubisoft's patented Player Projection technology.
• Ubisoft reinforced its leader position in the casual segment, announcing Just Dance® 2 and revealing Michael Jackson: The Experience, a major announcement which garnered massive interest from mainstream media outlets.

In this photo provided by Nintendo of America, scores of fans flock to the Nintendo World store in New York on July 10, 2010, to be among the first in the nation to purchase DRAGON QUEST IX: Sentinels of the Starry Skies for the Nintendo DS family of systems in advance of its July 11, 2010 launch. The game, which has become a phenomenon in Japan with more than 4.2 million units sold, lets players customize their own adventure and share their experiences with friends.

In this photo provided by Nintendo of America, Andres D. of New York City purchases the first copy of DRAGON QUEST IX: Sentinels of the Starry Skies during a special pre-sale opportunity at the Nintendo World store on July 10, 2010. Fans gathered to herald the July 11, 2010, launch of the game in the U.S., which has already sold more than 4.2 million units in Japan.

In this photo provided by Nintendo of America, Yuji Horii, creator of the DRAGON QUEST video game series, signs a DRAGON QUEST IX: Sentinels of the Starry Skies poster for Jay W. from Boston, MA, at the Nintendo World store in New York on July 10, 2010. Guests at the Nintendo World store were treated to a host of themed activities to celebrate the July 11 U.S. launch of the new release for the Nintendo DS family of systems, which has already become a phenomenon in Japan and sold more than 4.2 million units.