– Songs in Guitar Hero see 200-300% increase results for real-world sales
– Guitar Hero titles/content will triple by 2010, will be doubled in 2009
– More developers, hardware suppliers being brought in by growth
– Infinity Ward making Call of Duty 6, should release next year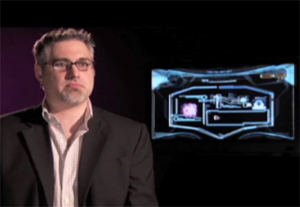 In April of this year, three critical members of Retro Studios who are best known for their work on the Metroid Prime series, left the company. There were a rumor that the three men who left – Mark Pacini, Todd Keller and Jack Mathews – were interested in forming their own video game company. Well, yep, the rumors were true. Pacini announced today that he, along with his other two cohorts, have created Armature Studios. Furthermore, the company already has a publishing deal with EA.

"EA approached us with this really interesting business model of creating a small studio that is only comprised of industry veterans. The goal is to create new IP with a very, very small team and to produce a game without having to grow that team. From my stand point, I've never worked on any other console. I've always made games for Nintendo. I'm reinvigorated. I'm really excited about what other opportunities are out there. How can we use Xbox Live? How can we use the power of the PS3? I think it really opens it up. I'm not saying it was by any means restrictive working for Nintendo. We had this palette to work on, the Wii and the DS, but now we have everything. That's just really, really exciting." – Mark Pacini
Armature Studios is not able to work on the Metroid franchise any longer, but Todd Keller has already expressed interest in possibly returning to work on Samus' future sometime down the road.
"Personally, I would love to work on another Metroid game. I have been in love with Metroid for years. We had a chance to recreate a game that was created way back when. That was awesome." – Todd Keller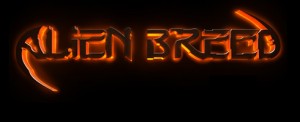 Team17 confirmed today that an Alien Breed remake is in the works. Other than the next year release window and the release of the official logo, no other details were discussed. A WiiWare release would seem like a viable option, but the developer's also have the option of putting out the remake on the XBLA and PSN too.

This past Thursday, the NPD data showed that the DS had yet another astronomical month. Even though the DS Lite released well over a year ago in North America, Nintendo managed to sell another 518,300 system units. By doing so, the DS Lite has broken a record previously held by the PS2: The most amount of units for a system sold in August. Sony previously held on to the record with 454,300 PS2 units sold. It may also be worth noting that the Wii almost passed that same record as well, with 454,000 Wii consoles.


Wii
Soul Calibur Legends – 6
Table Football – 3
Off Road – 3
Tiger Woods PGA Tour 2009 – 7
Madden NFL 09 – 6
Obscure 2 – 5
Defend your Castle – 6
Strong Bad's Episode 1 – 8
DS
Madden NFL 09 – 4
Thanks to Biggity for the news tip!

Videos
Wario Land: Shake It! Info Video
Strong Bad Episode 2: StrongBadia The Free
Potpourii Info Video
Developer's Voice – LostWinds
Spider-Man: Web of Shadows Info Video
Spider-Man: Web of Shadows Video 2
Kung Fu-Panda: Legendary Warriors Video
Lock's Quest Info Video 1
My Secret World TV Spot 2
Red Bull DC ONE Info Video 2
Samba De Amigo
Carnival Games MiniGolf Info Video
de Blob Video 4
Digest Video
Demos (Expire 9/21)
Crosswords DS-Anagrams Demo
Spore Creatures Demo
Air Traffic Chaos
Arknoid DS

With gold medal fever still fresh in American viewers' minds, Nintendo and Nickelodeon are giving fitness fans another heart-pumping event to cheer about. Olympic skating champion Kristi Yamaguchi will host the finals of the first-ever Wii Fit™ Family Challenge, a fun-packed competition in which three families will compete for the title of Wii Fit Fittest Family by proving their prowess at Nintendo's innovative Wii Fit™. Highlights from the Challenge will air on Oct. 9 on Nick at Nite, interspersed between its prime time programming.

The Wii Fit Family Challenge will feature teams twisting and tilting atop the motion-sensing Wii Balance Board™ in a series of aerobic, yoga, strength training and balancing activities. Finalists in this extraordinary competition have already been awarded a Wii™ video game system, Wii Fit software from Nintendo and a Nickelodeon expense-paid trip to Orlando for the Sept. 17 event taping.

The Nickelodeon Family Suites in Orlando, Fla., plays host to this entertaining and interactive fitness showdown, culminating in the crowning of the Wii Fit Fittest Family, who'll win a Nickelodeon and Nintendo grand prize package.

Nintendo's Wii Fit has already sold more than 1.8 million units in the United States alone since its May 19 release. With the included Wii Balance Board accessory, the game lets every member of the household enjoy a personalized at-home workout, and track progress over time.