MR. FORD COMES FROM WASHINGTON

High Voltage Software announces celebrity appearance at E3 booth

Hoffman Estates, IL – May 26, 2009 – High Voltage Software, Inc., the independent developer behind the upcoming Wii first-person shooter The Conduit, today officially announced that Mark A. Sheppard, the voice actor for the game's main character of Mr. Ford, would be appearing at their booth at next month's Electronics Entertainment Expo (E3).

Mark Sheppard is the London born actor who played Romo Lampkin in "Battlestar Galactica", Badger in "Firefly", Dr. Walker in "Medium", Tanaka in "Dollhouse", as well as a host of other characters in films and TV – he can currently be seen as Jim Sterling alongside Timothy Hutton in "Leverage", and is the voice of Michael Ford in "The Conduit".

Arc Rise Fantasia (Wii) – 8/8/8/8
The Last Guy (PS3) – 7/7/7/6
Kodawari Saihai Simulation: Ocha no Ma Pro Yakyuu DS (DS) – 6/5/6/5
Evangelion Jo (PS2) – 7/7/7/7
Shin Sengoku Musuo 5 Empires(PS3/Dengeki) – 80/70/75/80
The Last Guy (PS3/Dengeki) – 90/75/90/80
Hitsuji (PSP/Dengeki) – 85/65/90/60
Heroes 30 (PSP/Dengeki) – 80/70/85/75
Evangelion Jo (PS2/Dengeki) – 60/70/65/65


Another trademark was discovered as well: Art Academy. Looks like these titles may be some of Nintendo's big announcements for E3.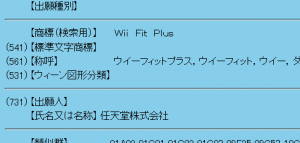 Yep, High Voltage Software is at it again. After revealing Gladiator A.D. for the Wii last night, the company has decided to pull back the curtain on another one of their projects. First screenshots (and details) below.
– Bloody FPS
– Four players online co-op
– Wii-exclusive
– Monsters are real (vampires, werewolves, undead), part of everyday life
– Heroes kill infested areas
– Hector, Doc, AJ, and Miko are the main characters, have different backgrounds, skill sets
– Each characters have own special weapons
– Will be at E3
– No plans for weapon/character upgrades
– Characters can upgrade in non-traditional ways
– Initial tests allowed for 65 enemies on-screen
– A lot of gore
– Vampires, werewolves, Slasher in E3 demo
– MotionPlus support
– Can customize controls
– Can play the entire single-player game online with co-op
– Split-screen co-op as well
– Expect WiiSpeak support
– Considering Leaderboards and Achievements
– AI controls characters for other players during single-player sessions
– Friends can join in min-play
– Series of stages, multiple paths
– Southwestern locales
– Breakable objects, interactive elements to fight enemies
– Can rescue NPCs
– Hoping for no load times
– Holiday 2010 release date
– Looking for a publisher

[flashvideo file=http://www.nintendoeverything.com/wp-content/uploads/2009/05/NintendoEverything-SomePokemonHeartGoldSoulSilverFootage841.flv /]

"All of our sports products need to be multiplatform. As we said over and over again on these calls, Nintendo was a terrific and important partner for Take-Two, and we expect that to continue over time, and especially in our sports business." – Take-Two's Ben Feder

As a huge NBA fan, this news makes me very happy (by the way, go Cavs!). Up until this point, however, there hasn't been any standout NBA titles on the Wii. Hopefully 2K10 will change that!

Earlier today, Nintendo announced their speakers for E3 2009, but strangely, the legendary Shigeru Miyamoto was missing from the list. But don't worry: He will be there. The company shared in a statement that the swine flu has not impacted plans for E3 and Miyamoto will host a roundtable following Nintendo's press event in a statement released not too long ago.
"Nintendo has been carefully monitoring the situation worldwide and is taking appropriate steps to minimize health risks for everyone. As of now, Nintendo has no travel bans in place, but is instructing employees whose travel cannot wait to take precautions, such as wearing protective masks and washing their hands frequently…Video game fans can rest assured that Nintendo President Satoru Iwata will be presenting during the company's E3 Expo media briefing the morning of June 2, and that legendary Nintendo video game designer Shigeru Miyamoto will host a developer roundtable event later that day."

"Rest assured that there are big plans in store to get the word out on The Conduit, both in the enhusiast and in the mainstream press. There will be TV ads coming very soon. It's all part of our plan for world domination." – Josh Olson, Producer High Voltage Software
I'm really glad to hear that the game is going to be publicized in a number of ways. TV ads are a significant step in promoting a product, so hopefully gamers will see the commercials and then pick up the game. The Conduit could use any and all support it can get!
Thanks to shadow for the news tip!

Bubble Bobble Plus!
Bust-A-Move Plus!
Rainbow Islands: Towering Adventure!
Arkanoid Plus!
Space Bust-A-Move
Space Invaders Extreme 2

Thanks to _Contra_ for the news tip!