It may not be much, but we have a little bit of footage from Shovel Knight: Plague of Shadows, the game's upcoming expansion. You can check it out above.
Inti Creates shared official details about Azure Striker Gunvolt's 1.2 update, which is now confirmed for release in North America on March 5.
As previously mentioned, the patch adds New 3DS functionality and the Sakura Efflorescence song from Lumen. There's also a new Boss Rush mission, support to transfer demo save data to the full game, and bug fixes.
Read up on the full patch notes below.
As for the version update, Azure Striker Gunvolt has been recharged and loaded up with brand new features for Ver. 1.2!

No. 1: Boss Rush Mission

Beat the game to unlock the new Boss Rush mission! Get 1000+ Kudos during Boss Rush to hear the English version of Beyond the Blue!

No. 2: Brand New Lumen Song

Lumen's brand new song "Sakura Efflorescence" now plays during normal mission playthroughs!

No. 3: Support for New Nintendo 3DSTM

Use the ZL Button and ZR Button to change your weapon on the fly! Enjoy higher CPU power and shorter loading times too!
The Japanese-exclusive 3DS application Collectible Badge Center received an update today. By downloading patch 1.1.0, users can access a new hammer mechanic (see above). It's also possible to apply a badge on the Home menu straight from Collectible Badge Center after earning one from the crane mini-game, and codes can be redeemed to play the crane mini-game. Nintendo says other improvements have been made and issues have been addressed.
Update: Definitely in the works! We now have the following picture from the European eShop: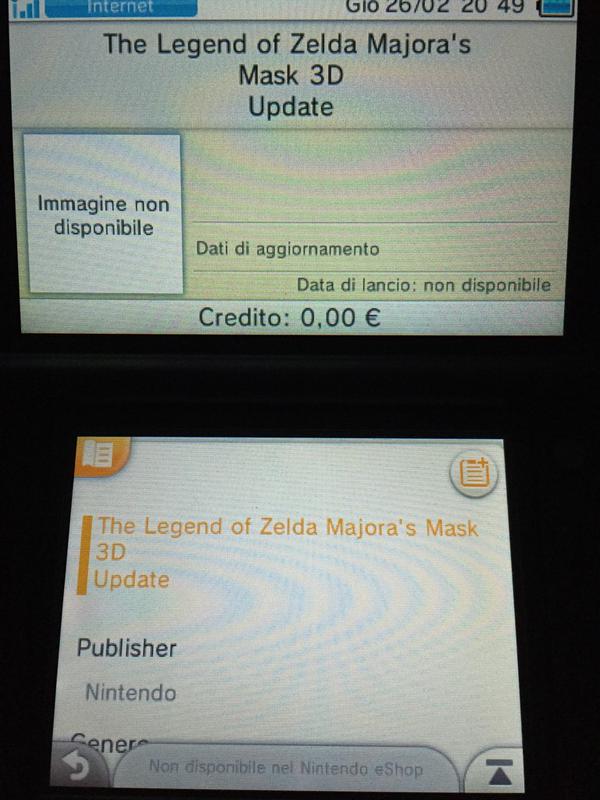 ---
Based on some reports coming through Twitter, it looks like an update is on the way for The Legend of Zelda: Majora's Mask 3D. 3DS owners in Europe are receiving update prompts, but haven't been able to complete the process – likely because it was pushed early. If/when the patch goes live, we'll be sure to let you know.