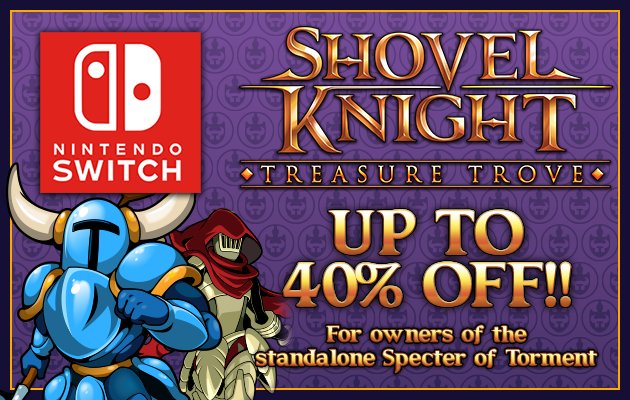 Shovel Knight: Treasure Trove gives you everything you need to play Shovel Knight on Switch. But Yacht Club also released Specter of Torment separately, which some may have opted for if they played the original game on other platforms like 3DS or Wii U.
If you're one of these people, you might be interested to hear about a unique discount. A sale is now in place where if you've bought Shovel Knight: Specter of Torment previously, you can receive a 40% discount on Shovel Knight: Treasure Trove.
You should see the discount automatically when viewing Treasure Trove on the eShop if you bought Specter of Torment. Also, it's available automatically for new sales of Specter of Torment. Note that discount percentage may vary slightly based on region.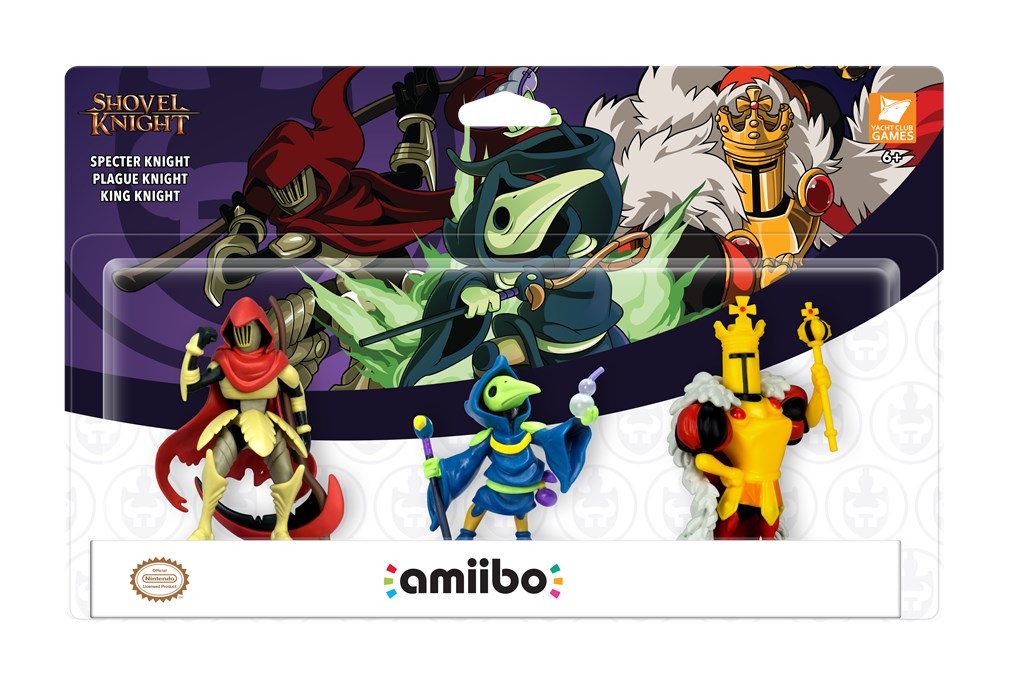 The Shovel Knight amiibo 3-pack featuring Specter Knight, Plague Knight, and King Knight is once again available for pre-order on Amazon. You can place an order here.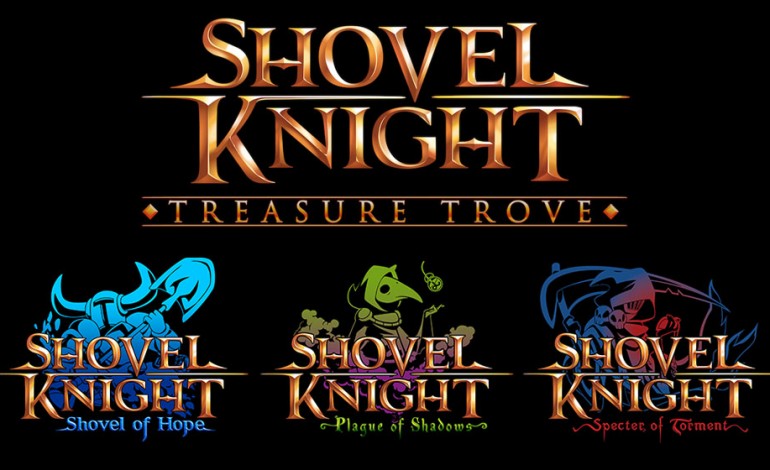 Only a handful of Switch games support video capture at the moment. And for older titles, they need to be updated so that players can record footage.
Shovel Knight is one Switch game that will be receiving support for video capture in the future. Yacht Club told one fan on Twitter that it will be added in the next update. We'll likely be seeing it when King of Cards launches in 2018.
Yacht Club's tweet is as follows:
Video recording on Switch will be supported in SK's next update, most likely with King of Cards next year.

— Yacht Club Games (@YachtClubGames) November 24, 2017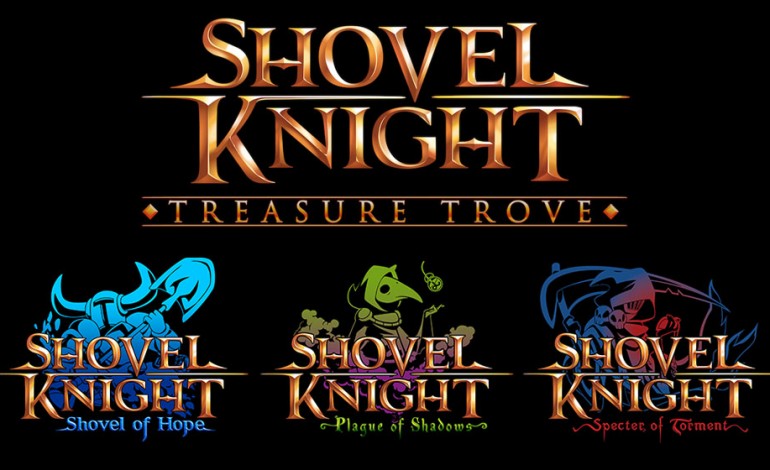 Shovel Knight first appeared nearly three years ago. Despite that, the game did incredibly well on Switch at launch.
Yacht Club's David D'Angelo told GamesIndustry that Shovel Knight "sold more units out of the gate than any other platform." However, he also cautioned that the eShop is beginning to become more crowded, and believes Nintendo needs to find an easier way of highlighting both new and old titles.
D'Angelo said:
"I believe many developers right now are experiencing the same phenomenon. At the moment, games definitely stand out when they launch and consumers are excited to purchase, but at this rate there will be an over-abundance of games. We hope Nintendo updates the eShop to make it easier to highlight and find new and old titles."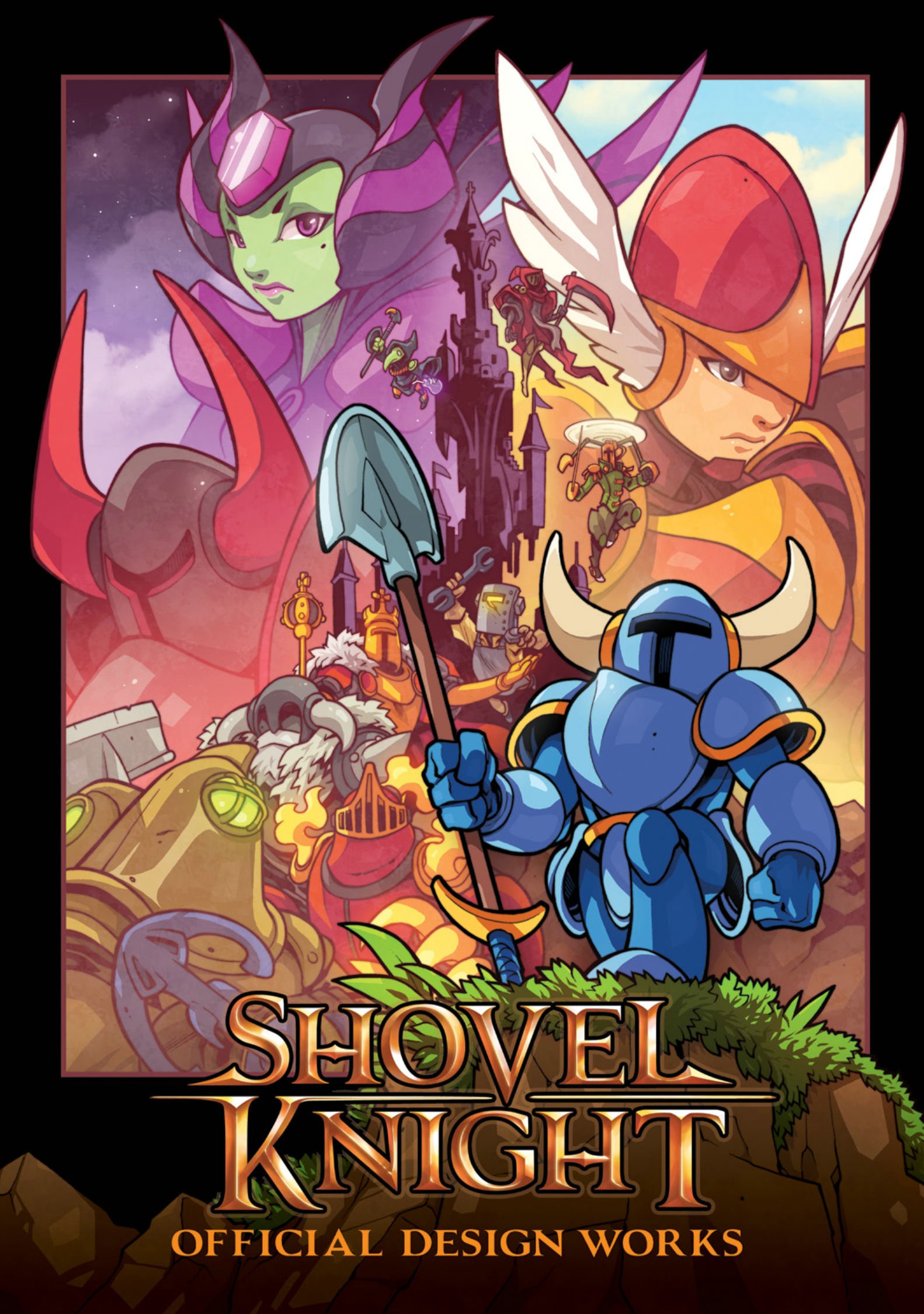 Shovel Knight: Official Design Works was originally planned for August. For unknown reasons, the book ended up being pushed back, but a new (and hopefully final) release date has been announced.
You should be able to purchase Shovel Knight: Official Design Works beginning on October 17. Amazon has also reopened pre-orders after previously closing them here.
Shovel Knight: Official Design Works is packed with all sorts of content. It includes key art, character concepts, enemy designs, sprite sheets, unused ideas, and a new tribute art gallery! Creator commentary and an exclusive interview are also featured.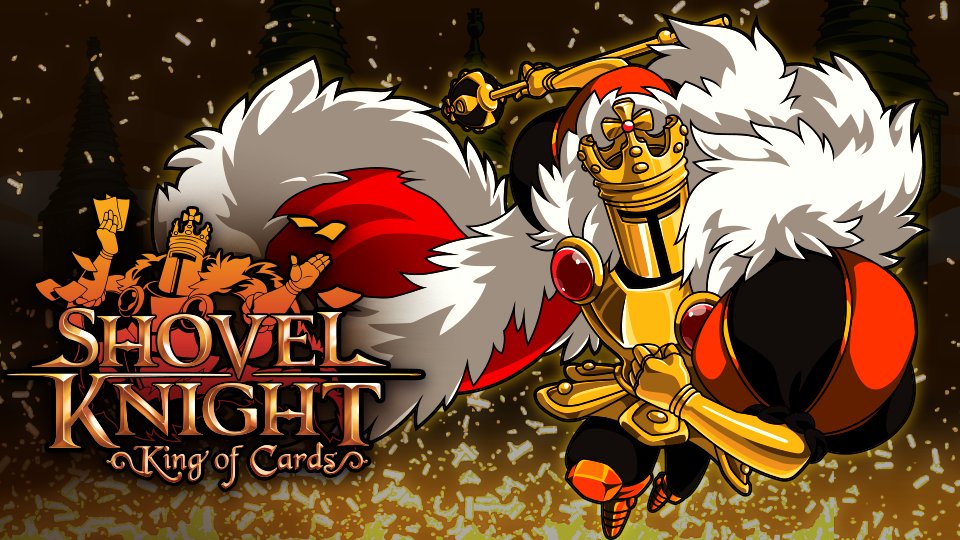 Lengthy gameplay has appeared showing off the PAX demo for Shovel Knight: King of Cards in direct-feed. Watch 19 minutes of footage below.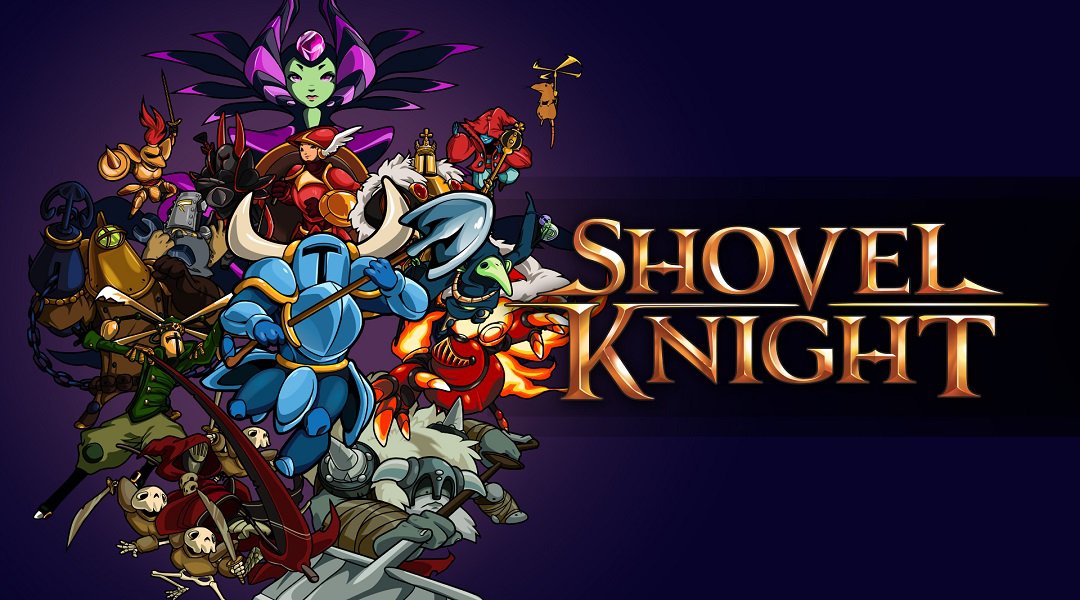 If you've purchased the digital version of Shovel Knight, a new update can be downloaded. Yacht Club Games has issued version 3.2 for the handheld. It includes Japanese language options, many fixes, and localization / text improvements.
For the full patch notes, continue on below. Note that the update will be going live for the physical version next Tuesday.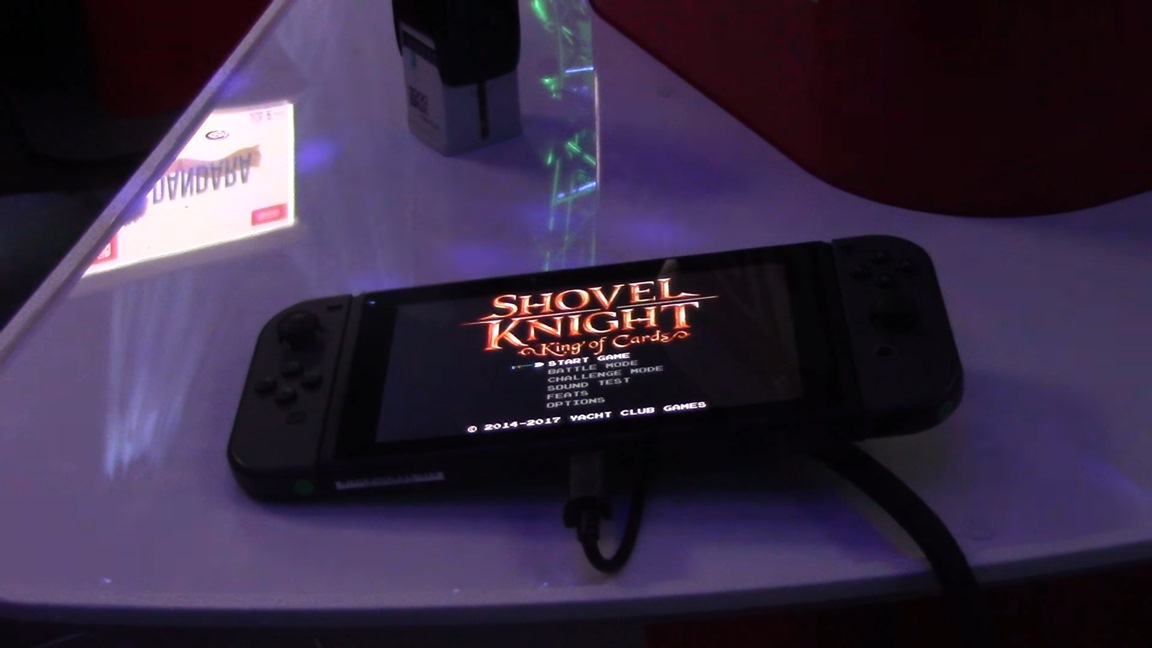 AbdallahSmash026 has another look at the PAX demos for Shovel Knight: King of Cards and Runner3. View more off-screen footage below, which also has developer interviews.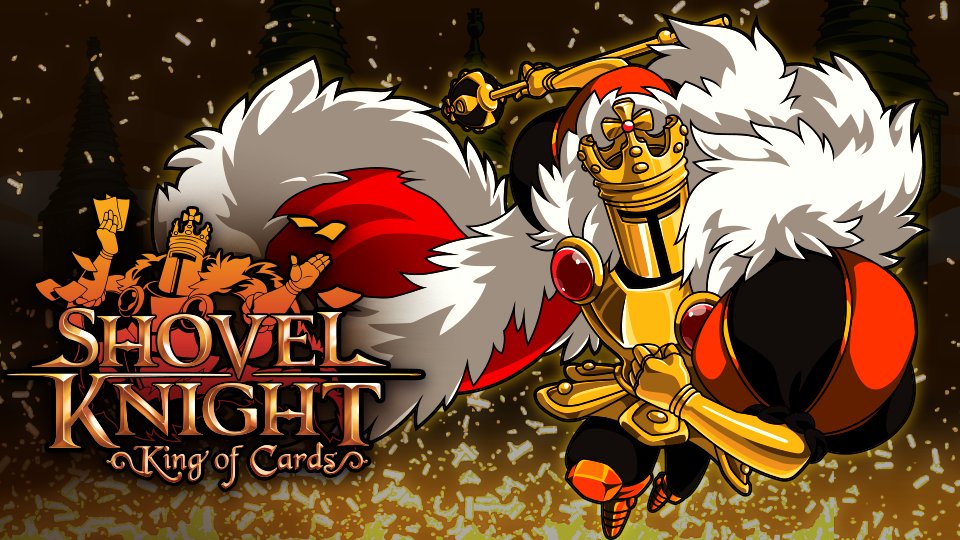 The final campaign for Shovel Knight, King of Cards, has made its playable demo at PAX West this weekend. View some off-screen footage below.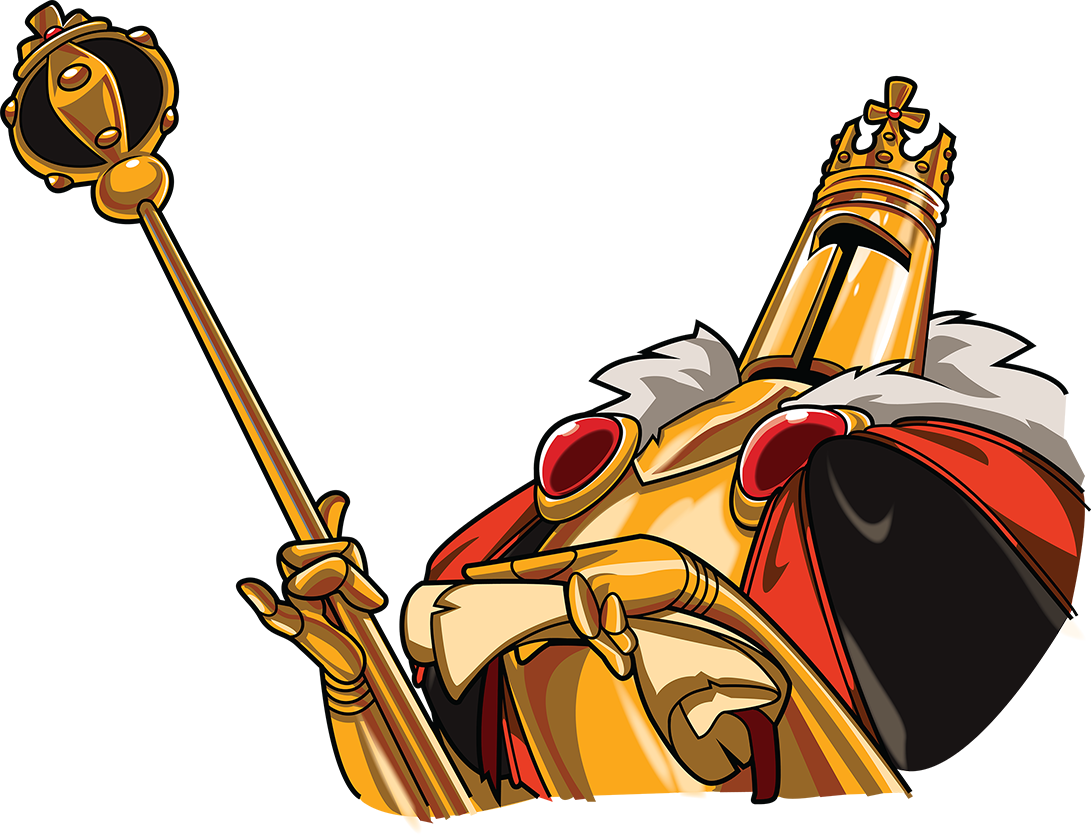 GameXplain has a look at Shovel Knight's appearance at PAX with some off-screen footage showing a battle between King Knight and Specter Knight. Watch the video below.