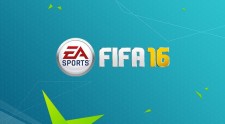 6 hours ago
By
Brian
(
@NE_Brian
)
15 Comments
FIFA games have been appearing on Nintendo's portable systems for over a decade. However, with FIFA 16, the streak is coming to a close.
EA confirmed to Pocket Gamer that the latest entry won't be on the 3DS (or PS Vita for that matter). FIFA 12 up through FIFA 15 all launched on the handheld.
EA didn't say why it decided to stop supporting the 3DS when it comes to the FIFA franchise, but the company is likely opting to focus on the mobile release instead.