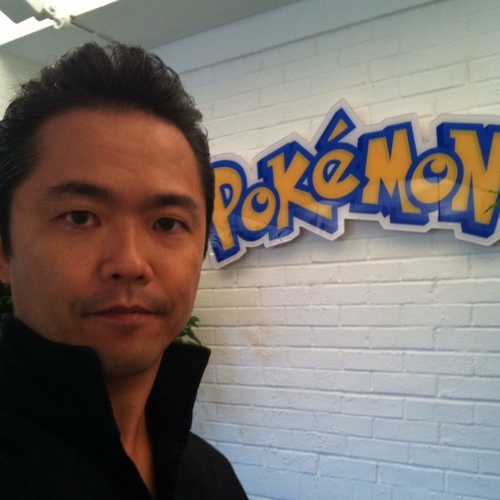 Industry veteran Junichi Masuda is among the many high profile names to reflect on Iwata's untimely passing this week. Masuda is best known for his work on the Pokemon franchise and maintained a close relationship with the late Nintendo CEO throughout his years in the field. Here's what he had to say (thanks to Liam Pomfret for the translation):
.@Junichi_Masuda "Right now, I'm returning to Tokyo from Kyoto. The wake was held yesterday and today among large tears from heaven. …

— Liam Pomfret (@LiamPomfret) July 17, 2015
.@Junichi_Masuda … Iwata-san, people from around the world are sad. There were so many things I still wanted to work on alongside you. …

— Liam Pomfret (@LiamPomfret) July 17, 2015
.@Junichi_Masuda … There were so many things out there I still wanted to show you. Iwata-san, thank you. Please rest in peace."

— Liam Pomfret (@LiamPomfret) July 17, 2015
Image courtesy of Nintendon.it
Mario's 30th anniversary celebrations keep on rolling in Japan, as a festival will be taking place in Shibuya in celebration of the event. Details are scarce at the moment but we can expect more as the event draws closer:
Super Mario 30 anniversary festival happening in Shibuya on September 13th. https://t.co/y62EfKIX2Y

— Kyle McLain (@FarmboyinJapan) July 17, 2015
Nintendo's social media channels from all around the world have expressed their gratitude to fans once again following Iwata's funeral, which concluded earlier today. Fans all over the world have shared their condolence messages as Iwata's life was celebrated one last time. We've included a couple of Tweets here, but be sure to check the full list after the break:
??????? ? ?? ?????????????????????????????????????????????????????????????????????????????????????????????????????????????????????????????

— ??????? (@Nintendo) July 17, 2015
.@Nintendo Thank you so much for honoring our late President Satoru Iwata with your kind condolences. Also, we'd like to express our…

— Cheesemeister (@Cheesemeister3k) July 17, 2015
.@Nintendo …heartfelt gratitude to everyone who came to the wake or funeral in spite of bad weather and busy schedules.

— Cheesemeister (@Cheesemeister3k) July 17, 2015
.@Nintendo For all of your kindness, we humbly offer our thanks. (Nintendo Co., Ltd.)

— Cheesemeister (@Cheesemeister3k) July 17, 2015
A couple of new Pokemon themes are available for European 3DS consoles. The first is the Pokemon Eevee Collection, featuring Espeon & Umbreon, backed by the Pokemon X & Y Game Sync music. The second theme features Mega Rayquaza & Mega Charizard as well as the X & Y Pokemon League music. They're available for £1.79/€1.99 each.
A couple of new weapons are being distributed to Splatoon players today in North America, and tomorrow in Europe. The first is the Octobrush, which appears to have a wider span than brushes we've seen previously. The second is the N-ZAP89 which adopts the classic NES Zapper look. We'll know how both these weapons play soon enough!
New footage of Devil's Third has come online today. Check out a bunch of videos from the game below.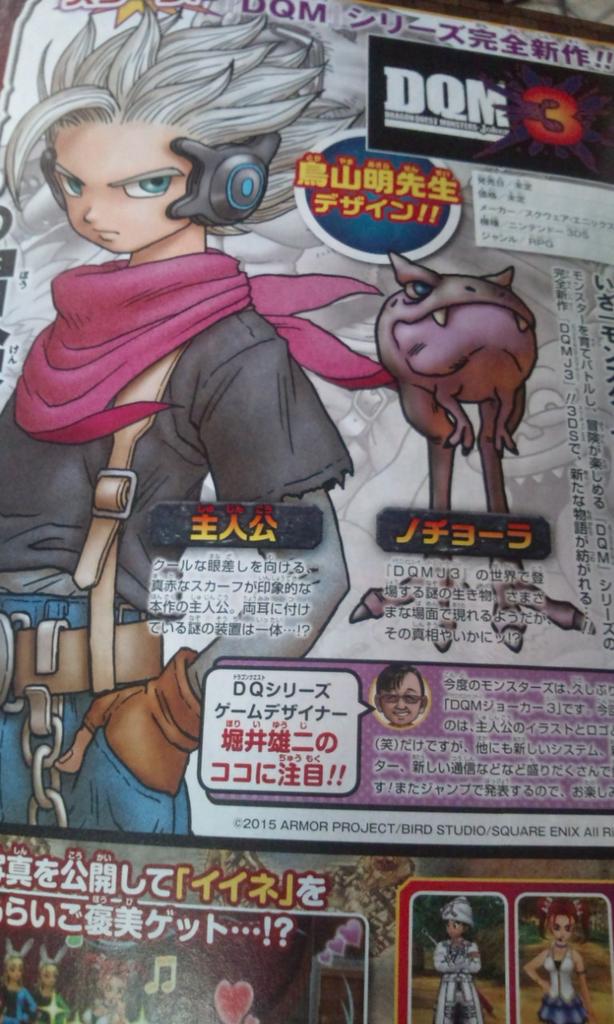 The latest entry in the Dragon Quest Monsters series, Dragon Quest Monsters: Joker 3 is 3DS-bound according to a recent Shounen Jump leak. Details are scarce at the moment but we know that Akira Toriyama will be responsible for the new title logo and Nochora will be the center.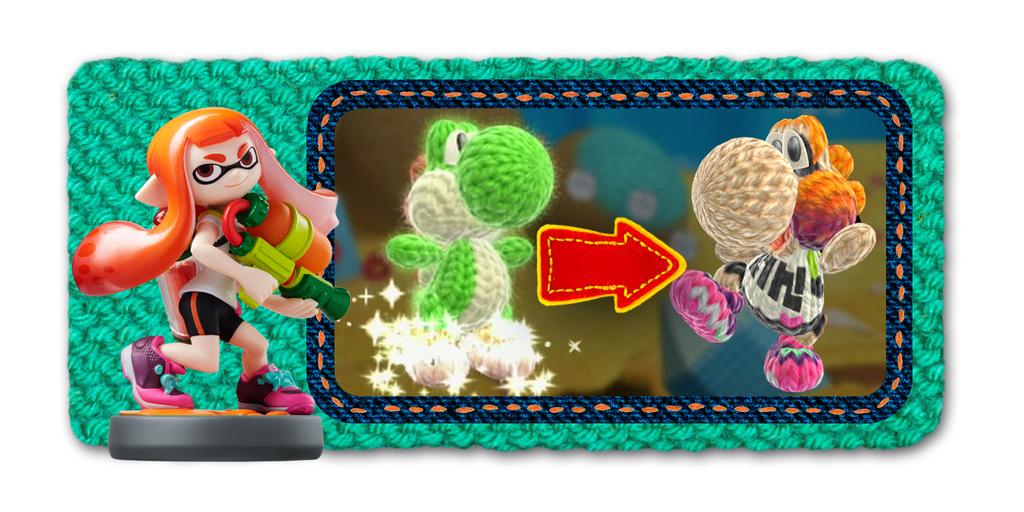 One neat feature in Yoshi's Woolly World is the ability to tap amiibo in the game to change Yoshi's yarn pattern. The Splatoon Twitter account recently showed off that this also works for inkling amiibo and provided a look at the squid-inspired pattern. Does it hold up against the original design or would you rather rock the tried and true green?
Update: here's another shot from in-game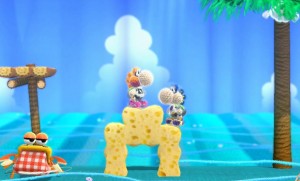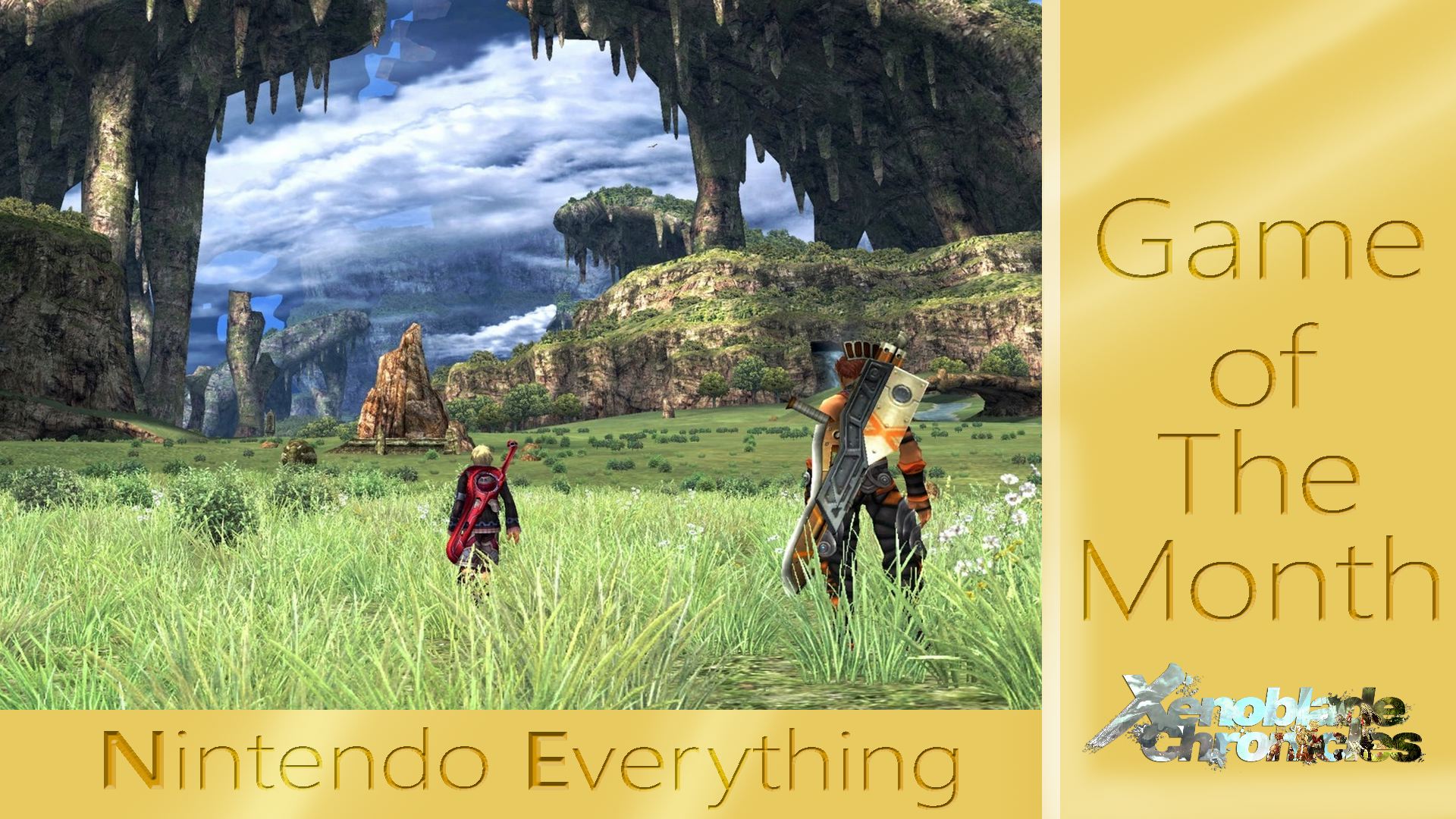 Xenoblade Chronicles X has been out in Japan for quite some time and while the rest of us gaze enviously at the latest Xeno entry before it comes our way, it's interesting to note some of the changes that have been made possible thanks to the Wii U. The boost in graphical power allowed Monolith Soft to flex their artistic muscle and craft a gorgeous open world, the improved online infrastructure allowed not only for interactions with other players but also the means to push out additional content (which is a staggering thought for a game with a story up around the 70 hour mark) and the most striking change came thanks to the dense, orchestral based soundtrack, which harvested a very different tone to Xenoblade Chronicles back in 2010. Moving away from the smaller ensembles covering any combination of rock, pop and classical tracks, Xenoblade Chronicles X was scored by Hiroyuki Sawano, renowned for more grand compositions focusing on a full orchestra sound, a stark contrast to the ensembles players had been exposed to previously. It was a different sound that was needed to accommodate the new direction of the game, but it was a fairly big risk to take as Xenoblade Chronicles' soundtrack was so endeared by fans.