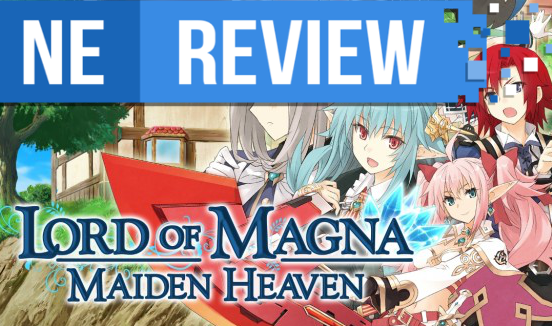 System: Nintendo 3DS
Release: June 2nd, 2015
Developer: Neverland, Marvelous
Publisher: XSEED, Marvelous
Author: Patrick
Though I haven't had much experience playing their previous work, I've always had a lot of respect for Lord of Magna's original developer, Neverland. Whether it's the intricate puzzles of Lufia, the DIY dungeons of Dark Seed or the laid-back life simulation of Rune Factory, their games always find some way to put a unique spin on the role-playing genre. What a shame then that what is likely their final title lacks this same creative spark, with a story that falls back on tired tropes and a blend of strategy RPG and dating sim mechanics that fails to capture the appeal of both genres. It's nice that the game even exists following Neverland's declaration of bankruptcy, but Lord of Magna's troubled development is very much apparent in the final product, and I wonder just how finished the game actually is.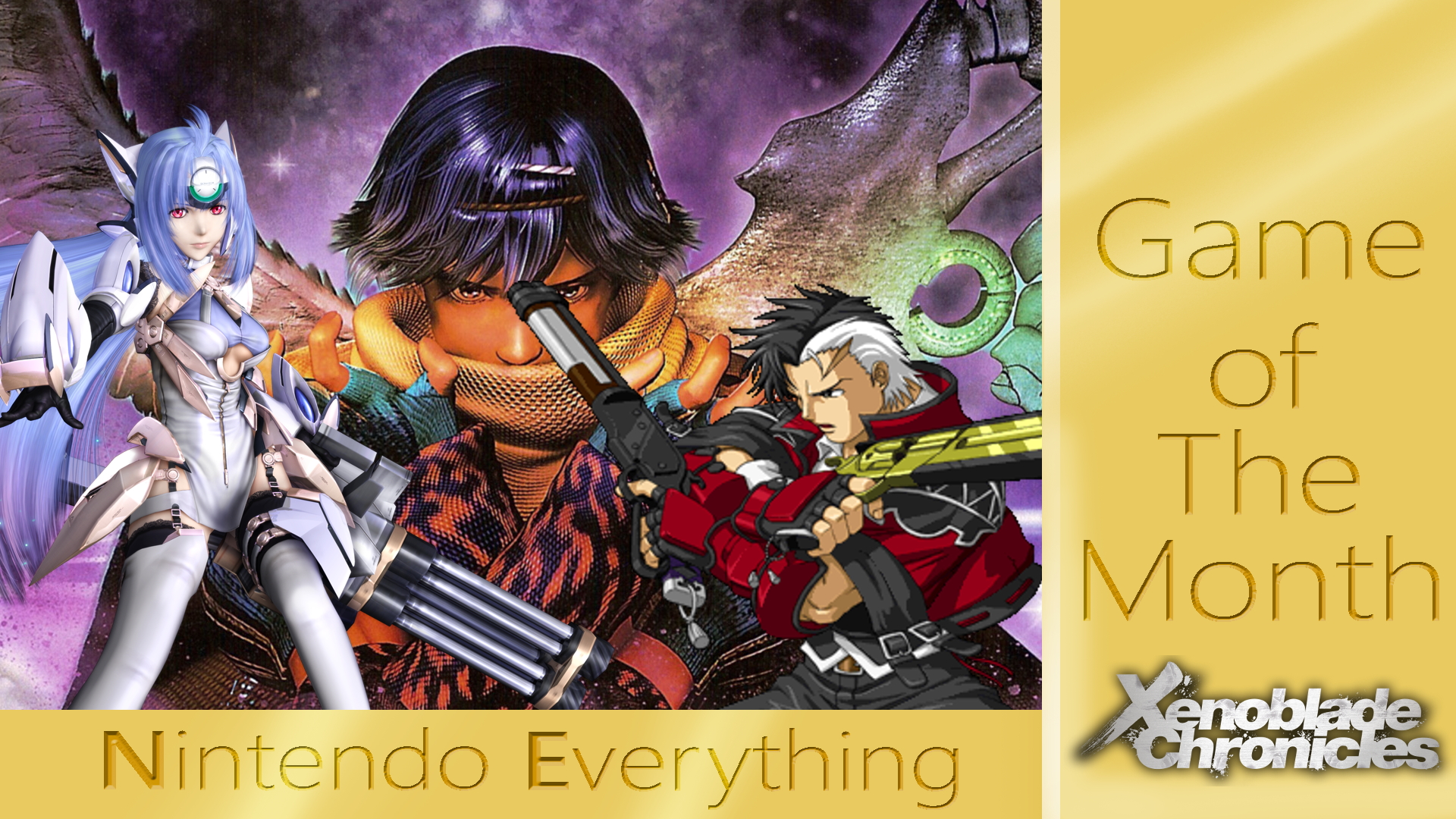 The last time I played through Xenoblade Chronicles was just after its European release in 2011, so I'll let the other staff writers with fresher memories of it handle the actual game of the month. Instead, I'd like to take a not-so-brief look back at the history of the game's developer, Monolith Soft, and the games they developed prior to Xenoblade. There are plenty of recurring themes, gameplay elements and staff involved, so let's see how almost a decade of developing RPGs shaped this robot-slaying, god-climbing adventure.
Shin'en have shared a few more screenshots from the alpha version of their upcoming high speed racing game. There's still no video footage yet, but here's hoping it looks as nice in motion as it does in these screenshots.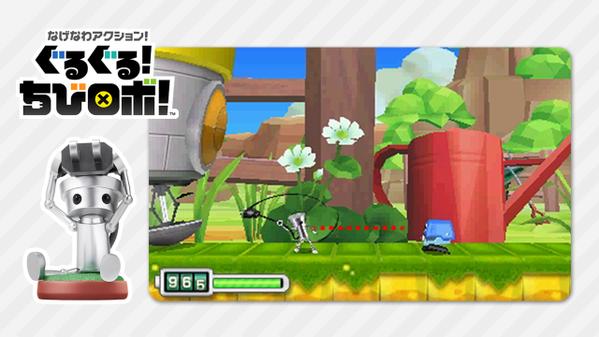 Also announced in tonight's Nintendo Direct was Guru-Guru Chibi-Robo, a new entry in the rarely-revisited series. Unlike previous games, Chibi-Robo is now the star of a pint-sized platformer and can use his cable to whip enemies, break blocks and grapple walls throughout the side-scrolling stages. Despite the genre switch, Guru-Guru Chibi-Robo still features elements from previous entries in the series like Chibi-Robo's constantly draining energy
The game will also release alongside a Chibi-Robo amiibo. Points earned by clearing courses will level up the Amiibo, granting players collectible items. Touching the amiibo during gameplay will also transform the tiny hero into Super Chibi-Robo, a more powerful version with a fancy golden paint-job. Both the game and amiibo will be released in Japan this Summer.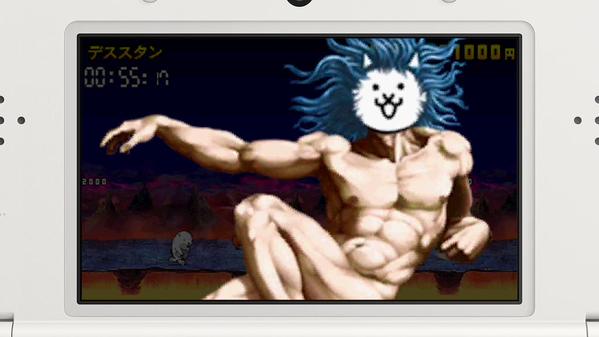 Today's Japan-centric Nintendo Direct revealed that the popular smartphone game Nyanko Daisensou is being brought to the Nintendo 3DS as an eShop title. You might know this bizarre strategy game by its English title, Battle Cats. The game will cost 719 yen and be released on the Japanese eShop in about twenty minutes when the Nintendo Direct ends.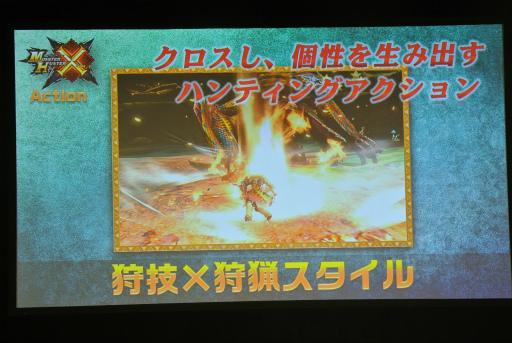 Capcom has announced not one, but two brand new Monster Hunter games at today's "Hunter's Meeting" in Japan. In addition to Monster Hunter Diary Poka Poka Airou Village DX, the company has also revealed "Monster Hunter X" for 3DS.
Monster Hunter X is built on the same engine as Monster Hunter 4. It'll feature flashy action and puts the focus on the hunter. Fans can expect new super actions for all weapons (much more than just a few new moves), new monsters, and more.
Capcom says there will be classes with special attacks that you can activate as an accent to the action. Villages from the 1st, 2nd, and 3rd generations will return. Beruna is base village, which is set at base of massive mountain range.
Monster Hunter X features four styles of playing to choose from. Each one changes the special moves you can perform. There is a focus on the personalization of your hunting style.
Monster Hunter X will offer an increase in the actions in both variation and number. The title's concept is to take the action and make it stylish/varied enough so that everyone can find their own unique way of playing.
Capcom is including four flagship monsters in Monster Hunter X. In terms of areas, there will be new places to explore. New monsters are being included in the game as well. There will be a total of four main monsters, four villages, and four styles of play.
Monster Hunter X launches in Japan this winter.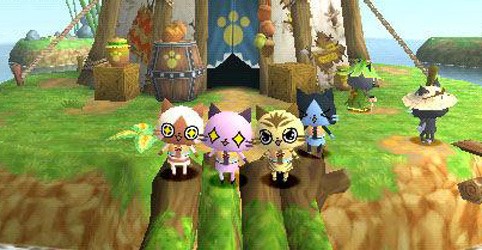 In case the upcoming Monster Hunter Stories wasn't enough, another spinoff of the Monster Hunter series is making its way to the 3DS. At today's "Hunter's Meeting" in Tokyo, Capcom announced a new game, Monster Hunter Diary Poka Poka Airou Village DX starring the cute and cuddly Felyne mascot characters.
From Software will be developing the game – they also handled the previous PSP entry in this spinoff series that puts a more relaxed, adorable spin on the usual hunting. Like Monster Hunter 4, it will have special collaboration costumes like Mario and Animal Crossing outfits.
Monster Hunter Diary Poka Poka Airou Village DX goes on sale on September 10th for 3990 yen.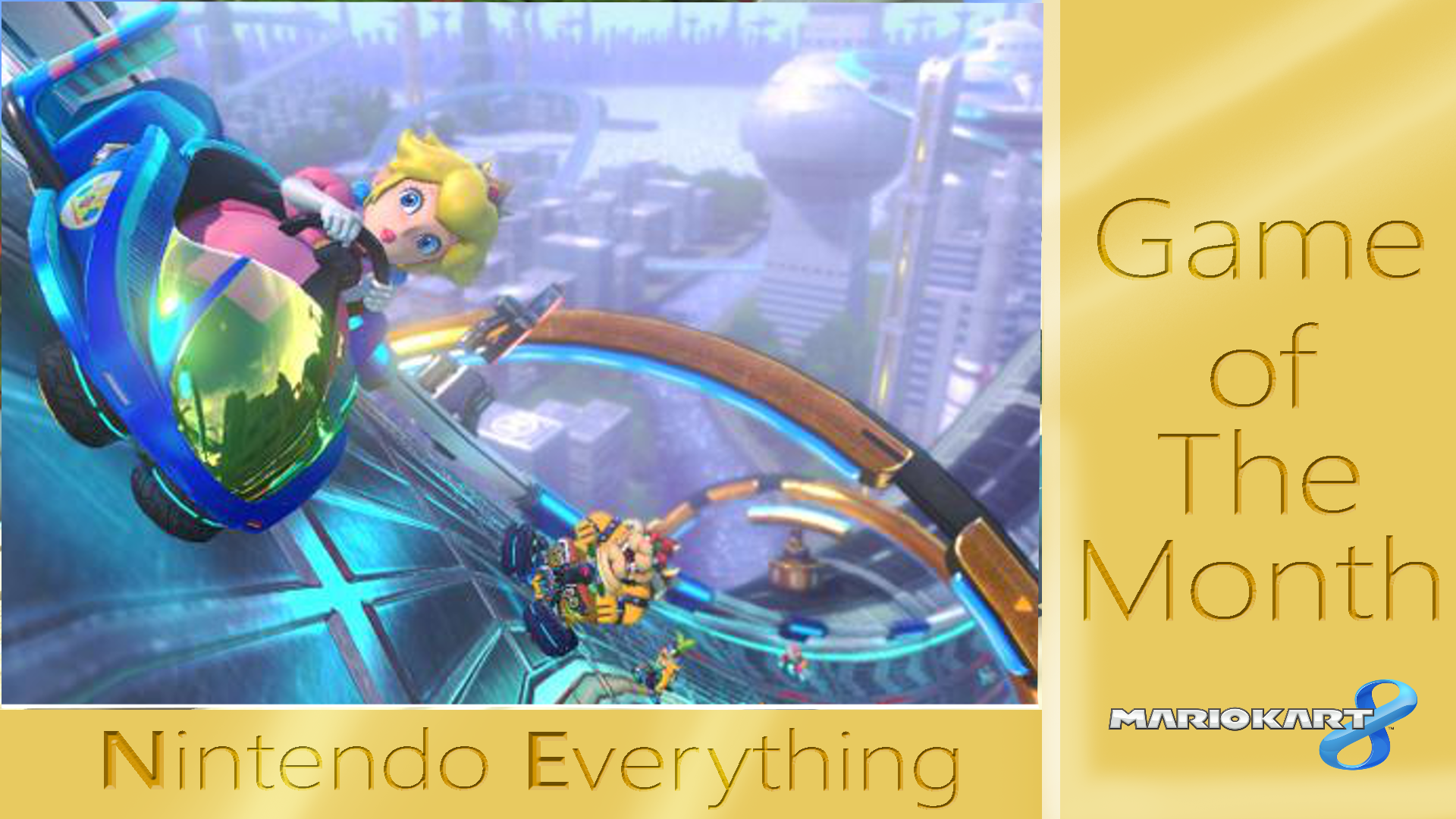 It's safe to say that Mario Kart 8 takes more than a few cues from F-Zero. Nintendo's other racing franchise that started out on the SNES gets comparatively little love nowadays, but several features from this series have worked their way into the latest Mario Kart. The new racetracks are the most obvious influence, with gravity-defying courses that are straight out of F-Zero (quite literally in the case of some of the DLC), but the new 200cc class brings Mario Kart's speed just a little bit closer to its older brother. Heck, you can even play as a Mii approximation of Captain Falcon if you can track down his elusive amiibo. But for all the inspiration that Mario Kart 8 takes from F-Zero, the two series remain distinctly different. Some people are claiming that Mario Kart is now an adequate replacement for the currently MIA F-Zero (and by some people I mean just one guy on Neogaf), but taking a look at the design philosophy behind both titles shows that they're completely at odds with each other.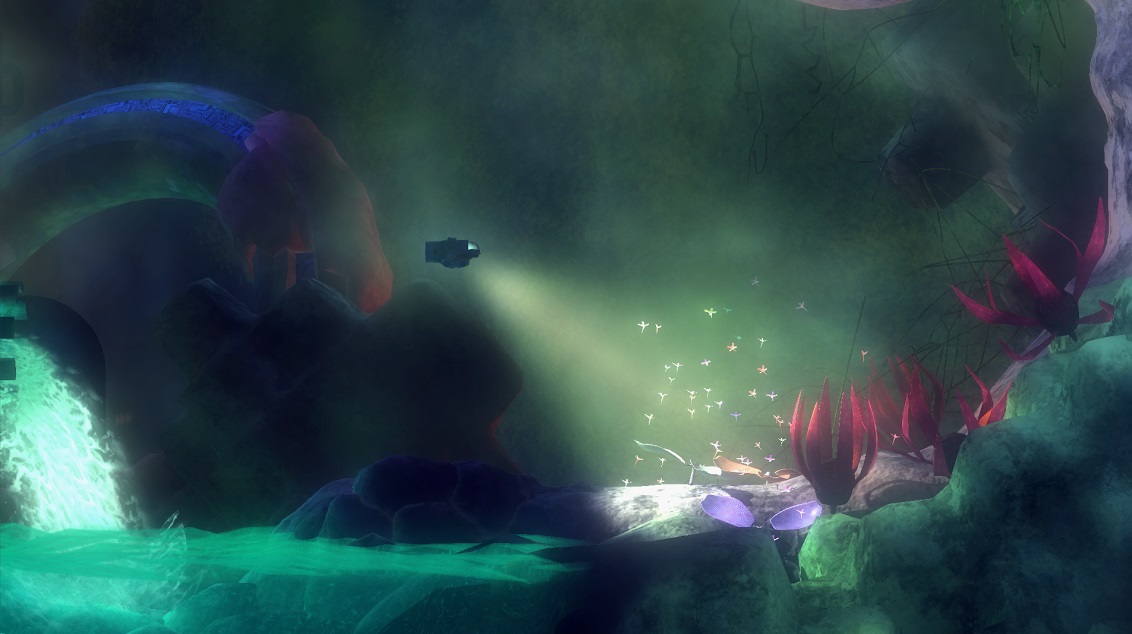 System: Wii U (eShop)
Release: April 9, 2015
Developer: KnapNok Games & Nifflas Games
Publisher: KnapNok Games
---
Author: Patrick
I have to confess, I'm not a fan of the Wii U's GamePad. For a peripheral that comes with every console, very few games have justified using this massive tablet over a more conventional controller. Sure, off-TV play is great and some of the early releases like ZombiU and Game & Wario provided a nice taste of what the controller was capable of, but the GamePad as a whole smacks of wasted potential. Thankfully, next week sees the eShop release of Affordable Space Adventures, a planet-exploring puzzle game that promises to put the GamePad to good use. If any studio can use this pricey controller effectively it's developer KnapNok Games, who previously published Spin the Bottle: Bumpie's Party, one of the few titles that did use the GamePad in interesting ways to create an quirky co-operative experience. Joining them in this collaboration is game designer Nicklas "Nifflas" Nygren, who has produced several moody games based around exploration including Knytt Underground. These two European studios both have very different styles, so how well do they mesh and deliver on their promise that the game "truly utilizes the potential of the Wii U"?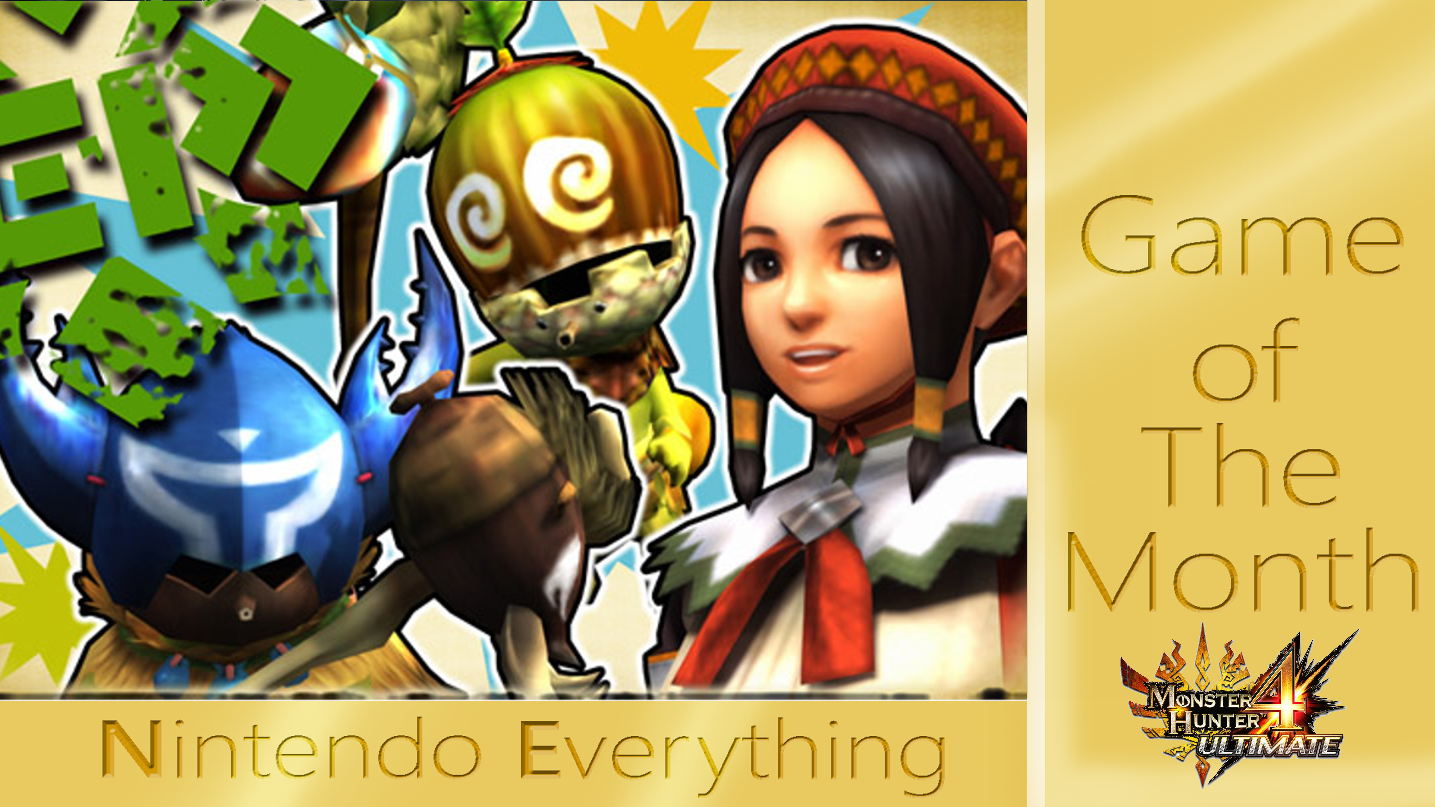 Of all the games I've reviewed for Nintendo Everything over the years, Monster Hunter Tri might be one of the most memorable. Stepping out of Moga Village for the first time was a wonderful moment reminiscent of Richard Attenborough welcoming everyone to Jurassic Park… mostly because there were dinosaurs there. Though the controls and sluggish swordplay took a bit of getting used to, I eventually warmed up to the actual gameplay, giving the game an respectable, yet arbitrary score of 9/10. Now I find myself returning to the hunt with the recently released Monster Hunter 4 Ultimate and it turns out that the series has actually evolved quite a bit since 2010's Tri. While the games look similar on the surface —if anything Monster Hunter 4 looks like a downgrade, with the visuals scaled back to fit on the tiny 3DS screen— there are a of lot of things that have been changed for the better. I think it's worth comparing these two entries to see how far the series has progressed in the last few years and some of the ways that Monster Hunter 4 Ultimate improves on the formula.