According to the latest Nintendo statement on Japanese sales data, Pokémon Omega Ruby/Alpha Sapphire, Youkai Watch 2, Monster Hunter 4G and Super Smash Bros. for 3DS have all sold over two million units each in Japan over the last two months. That these four titles sold so well is hardly surprising, but the numbers show that the 3DS is now the first console to have four games selling over the two million mark in the domestic market. At the company's last financial results briefing President Satoru Iwata claimed that the console would have four two-million-sellers during this period and it looks like he was proven correct. So is Iwata psychic? Probably not, but congratulations on the sales anyway.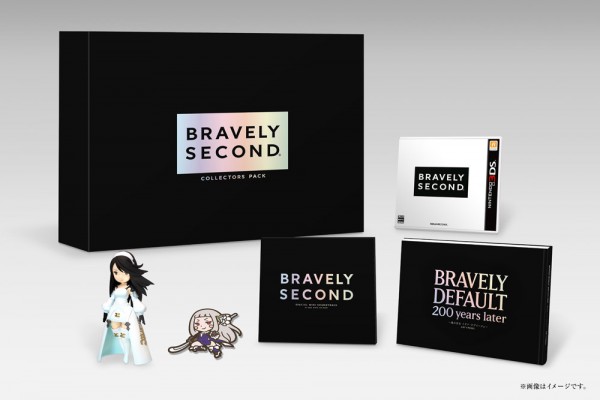 The sequel to Square-Enix's "Bravely Default" now has a concrete release date in Japan – the 23rd of April, 2015. The company also provided a look at the RPG's fancy collectors edition, which will be out on the same day for 14,800 yen exclusively on Square-Enix's "e-Store". This pack includes a figure of Bravely Default heroine Agnes, a mini soundtrack, a copy of "U's Journal", rubber strap of Magnolia and the book BRAVELY DEFAULT 200 Years Later: ~ Vestal of Wind: Edea Oblige ~. Alternatively, if you don't want to spend that much, the standard game will set you back 5,980 yen. Additionally, there are several retailer-specific preorder bonuses for the game, although these are limited to in-game weapons. We're still holding out for an English release of the game to be announced, but even if it does make it over it's hard to imagine Square-Enix or Nintendo releasing such a lavish special edition.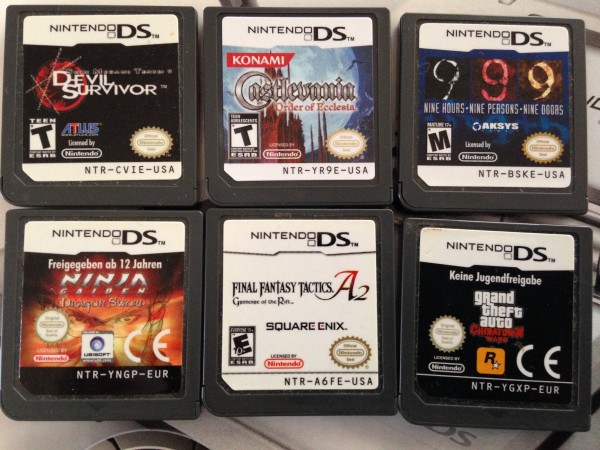 It's hard to think of a Nintendo console in recent memory that had as much third party support as the DS. Sega, Capcom, Square-Enix, Atlus, XSEED and even Rockstar all supported the console with some of the finest games on the system. True, the popularity of the console also meant that store shelves were usually packed with garbage shovelware, but we're not here to discuss those. Instead, let's take a look at ten of the third party games that defined the Nintendo DS throughout its lifespan: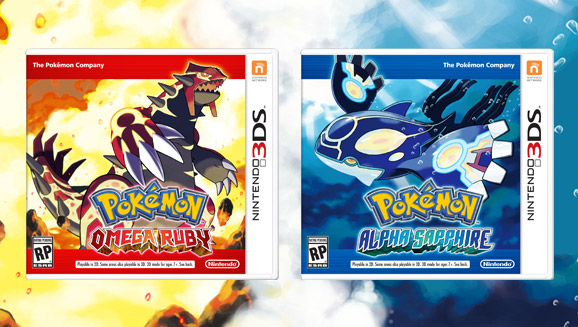 The Pokémon Company announced today that they have shipped over 7.7 million units of the latest Pokémon games, Omega Ruby and Alpha Sapphire, since their release on November 21st. A week ago we reported that the games' sales had topped 3 million, so it looks like last week's European release gave the games quite a decent boost. The previous Pokémon games, X and Y, are still the highest selling 3DS games with 13.29 million copies sold, so it'll be interesting to see if these new remakes manage to catch up to them. Given that the Pokémon company are listing Omega Ruby and Alpha Sapphire's sales as a 135% increase over X and Y, it could be a possibility. For a comparison, the original Pokémon Ruby and Sapphire versions on the Game Boy Advance collectively sold 16.22 million units worldwide, making them the best-selling titles on the console.
In his briefing on Nintendo's financial results in October, President Satoru Iwata stated that the company was considering making it possible for 3DS owners to make purchases on the eShop through touching a prepaid Suica card to the console's NFC sensor. Starting from December 9th, Japanese New Nintendo 3DS owners will be able to make use of this convenient new feature, making it the first handheld game console to allow for NFC payments. Making purchases on the eShop will also reward users with Suica points, with one point awarded for each 200 yen spent. Like the Wii U, which already supports this method of payment, this will presumably be allowed by another super-stable firmware update.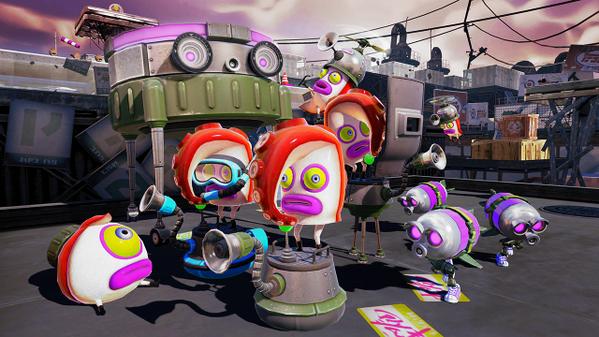 Today's daily Twitter post on the upcoming Wii U title, Splatoon, covers the game's single-player "Hero mode" and its octopus antagonists:
This is a report from the Squid Research Lab. We've confirmed that the octopi fighters are using several different kinds of equipment. Their shields defend them from attacks, and they can wait in the ink for an ambush. They'll use all kinds of tricks to get in the hero's way.
Shin'en Multimedia today announced on Twitter that their block-stacking physics puzzler will finally be heading down under on December 18th. Art of Balance was released for the US and European eShops around two months ago, with a Japanese version published by Arc System Works following shortly after. The Australian release of the game might be a bit overdue, but that's classification systems for you! European owners of the 3DS version, Art of Balance Touch, received a 25% discount on the newer Wii U game, so presumably this will also apply to customers in Australia and New Zealand.
Art of Balance (Wii U) Australian release date: December 18, 2014

— Shin'en Multimedia (@ShinenGames) December 3, 2014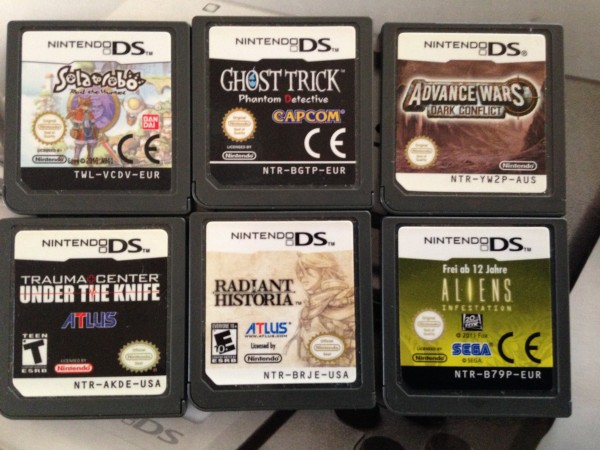 Like Fred Durst, our series of "Best of DS" lists keeps on rollin' with a double feature of the top five most under-appreciated and disappointing titles on the console. Let's start off with the good and recognise the games that might have scored well with critics, but fell under the radar for whatever reason.
Even though I'm happy with the games you guys picked, the "most under-appreciated" might also be the "most unnecessary" list, because how do you use a popularity contest to determine if something is the most under-appreciated? Of course, the deepest cuts were the ones that didn't get enough votes to make the list so consider the real victors to be Bangai-O Spirits and Kira Kira: Pop Princess:

Developer FuRyu posted up a few clips on their YouTube channel showing off their upcoming 3DS RPG, Legend of Legacy, and its battle system: