Nintendo Wii
North America:
1. Wii Fit (Nintendo)
2. Super Smash Bros. Brawl (Nintendo)
3. Mario Kart Wii (Nintendo)
4. Guitar Hero III: Legends of Rock Bundle (Activision)
5. Lego Indiana Jones (LucasArts)
Japan:
1. Mario Kart Wii (Nintendo)
2. Wii Fit (Nintendo)
3. Fushigi no Dungeon – Fuurai no Shiren 3: Karakuri Yashiki no Nemuri Hime (Sega)
4. Family Trainer (Bandai)
5. Wii Sports (Nintendo)
UK:
1. Lego Indiana Jones (LucasArts)
2. Wii Play (Nintendo)
3. Mario & Sonic at the Olympic Games (Sega)
4. Mario Kart Wii (Nintendo)
5. Guitar Hero III: Legends of Rock Bundle
Nintendo DS
North America:
1. Brain Age (Nintendo)
2. Brain Age 2 (Nintendo)
3. Lego Indiana Jones (LucasArts)
4. New Super Mario Bros. (Nintendo)
5. Mario Kart DS (Nintendo)
Japan:
1. Nanatsuiro * Drops: Touch de Hajimaru Hatsukoi Monogatari — Limited Edition (Media Works)
2. Motto Toeic Test DS Training (IE Institute)
3. Hisshou Pachinko*Pachi-Slot Kouryaku Series DS Vol. 2: CR Shinseiki Evangelion – Shito, Futatabi (D3 Publisher)
4. DS Bimoji Training (Nintendo)
5. DS Yamamura Misa Suspense: Maiko Kogiku – Kisha Katherine – Sougiya Isa Akashi – Koto ni Maru Hana Sanrin: Kyoto Satujin Jinken File (Tecmo)
UK:
1. Dr. Kawashima's Brain Training (Nintendo)
2. Lego Indiana Jones (LucasArts)
3. 42 All-Time Classics (Nintendo)
4. More Brain Training (Nintendo)
5. Mario Kart DS (Nintendo)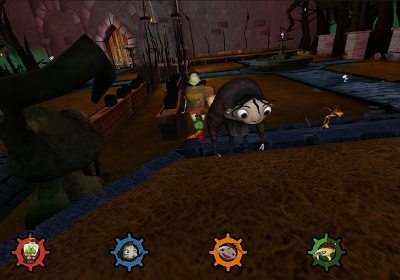 MIDLOTHIAN, VA, June 13, 2008 – SouthPeak Interactive Corporation (OTC Bulletin Board: SOPK; SOPKU; SOPKW; SOPKZ) announced today it will be co-publishing Igor The Game for the Wii™, Nintendo DS™ and PC. The game is based on the highly anticipated animated movie created by Exodus Film Group in cooperation with The Weinstein Company. MGM Studios is distributing the animated film in the United States, launching wide this September. Interactive Game Group ("I2G") is financing and coordinating the game project on a worldwide basis. Co-published and developed by Legacy Interactive in the US, Igor lures players through Malaria, a world where mad scientists create dubious inventions to compete in the annual Evil Science Fair.

"Legacy and I2G are doing a tremendous job bringing Igor into the virtual gaming world," said Melanie Mroz, CEO of SouthPeak Games. "This is a great property and promises to be a huge hit when it comes out this fall. We love the fact that the game is able to capture the elements of the film so well and turn it into a fun, interactive environment."

Igor, the movie, follows a hunchbacked lab assistant named Igor (voiced by John Cusack) forced to serve a mad scientist while dreaming of one day becoming a notorious mad scientist himself and winning the Evil Science Fair. Other stars contributing their voice talents to the film are Molly Shannon (as Eva), Steve Buscemi (as Scamper), Sean Hayes (as Brain) and Eddie Izzard (as the maniacal Dr. Schadenfreude).
Ignition Entertainment, a UTV Enterprise and worldwide publisher and developer of videogames, announced today that they have partnered with developer Success to bring Tornado to North America, exclusively for Nintendo DS™.

Tornado lets players join forces with Toki and the other members of the Cosmic Cleaners as they set out to restore all of Earth's buildings, vehicles, inhabitants and other obscure objects that have been stolen by the envious Prince using his mischievous "Black Hole Device." Using a combination of stylus and microphone activated controls, players will travel across Planet 69 as they level up and max out their "Tornado Machines" to literally uproot everything in their paths in effort to take back what Prince has wrongfully stolen and return it to Earth.

"After the successes of Zoo Keeper on DS, we at Ignition Entertainment are thrilled be working with the talented team over at Success once again," said Ajay Chadha, President of Ignition Entertainment. "Their skill at developing fun and creative games has never ceased to amaze us."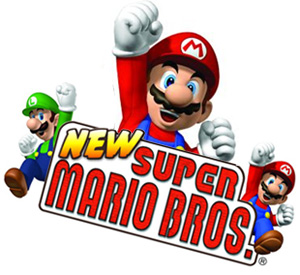 "When we heard during development that Shigeru Miyamoto was making a new DS version of Super Mario Bros., we were really happy that our vision [for Street Fighter IV] and [Shigeru Miyamoto's] vision were the same. [Lost Planet and Dead Rising producer] Keiji Inafune said to me, 'If you're doing the same thing as the giants of gaming, surely it's bound to go well?'" – Street Fighter IV producer, Yoshinori Ono
Shigeru Miyamoto always seems to influence all types of members of the video game industry. I really suppose he earned that most influential TIME magazine award!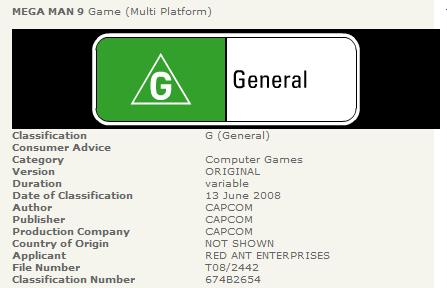 Mega Man 9 has been rated by the OFLC, leading us to believe that the game will be releasing for an unspecified platform in the future. Capcom currently has two unknown games that will be appearing at E3 – hopefully Mega Man 9 is one of them.
Laurent Fischer has responded to the controversial statement about geeks and otaku being the only ones who are interested in a Wii hard drive.
"I have huge respect for those who, like me, share a common passion for Nintendo and want to make it clear that I would never use and I didn't use this terminology in such a context or way to cause offense. I regret that this misunderstanding has created such offense and disappointment within the community." – senior marketing director of NoE, Laurent Fischer
It seems as though Mr. Fischer did use the terminology of geeks and otaku, but he was either misquoted or was taken out of context.
– when Wario is near an exclamation mark, shake the controller to send him into a tizzy
– when Wario is infuriated after a good shake, his surroundings will crumble to reveal new paths
– Wiimote shaking also launches Wario out of cannons,
– There will be an 'angry snowball' Wario, as well as Wario on a unicycle
– Goal of each level is to collection 3 treasures
Super Mario RPG – Legend of the Seven Stars (G)
My Aquarium (G)
Tamagotchi Connection: Corner Shop 3 (G)
New International Track and Field (G)
Imagine Teacher (G)
Imagine Fashion Model (G)
Drawn to Life Spongebob Edition (G)
PSP 62,016
Wii 44,639
DS Lite 35,020
PS3 10,856
PS2 6,279
Xbox 360 2,280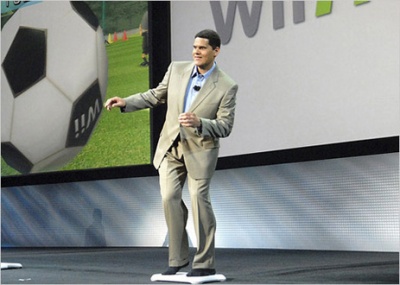 "Currently, demand is higher than supply, but we believe we'll soon get back to a more balanced situation." Reggie Fils-Aime
Honestly, this situation seems all too familiar to the demand of the Wii itself. Are all Nintendo products going to end up being in such high demand?