You may remember that Suda 51 previously expressed interest in including Wii MotionPlus support for No More Heroes 2: Desperate Struggle. However, 1UP says that players will not be able to use the peripheral after all. Instead, the development team is making it up to players with the Classic Controller (and the Pro version). Although non-motion controls would seem to make the most sense with the game's 2D minigames, the whole title can be played with a Classic Controller option.




[flashvideo file=/uploads/rs_payne.flv /]


Even though the idea of Street Fighter IV on Wii has been teased a few times, the possibility has yet to materialize. Now Capcom appears to be moving on. News regarding a new Street Fighter title is on the way, as the official blog for SFIV received an update. There's a small note about a sequel, in which Natsuki Shiozawa states that there will be an announcement very soon. Although I'm not confident this game will end up on the Wii, there is still a chance since, obviously, there has not been a discussion of platforms involved yet. Perhaps we'll hear something about the sequel at TGS.


Tales of Vesperia (PS3) – 147,000
Forever Blue 2: Umi no Yobigoe (Wii) – 12,000
Tears to Tiara Gaiden: Avalon no Nazo (PS3) – 9,500
428: Fuusa Sareta Shibuya de (PSP) – 9,400
Jikkyou Powerful Pro Yakyuu Portable 4 (PSP) – 70,000
SaGa 2: Hihou Densetsu – Goddess of Destiny (DS) – 67,000
Yu-Gi-Oh! 5D's Tag Force 4 (PSP) – 36,000
Ys Seven (PSP) – 23,000
Idolmaster: Dearly Stars (DS) – 20,000
The House of the Dead: Overkill (Wii) – 3,600
Makai Senki Disgaea 3 Append Disc: Raspberyl-hen Hajime Mashita (PS3) – 2,400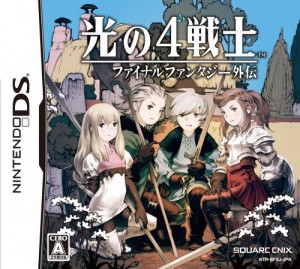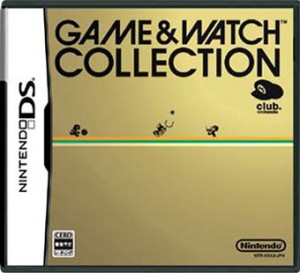 That's right – The Game & Watch collection has been removed from Club Nintendo. And unfortunately, Nintendo has yet to add any additional prizes. You may remember that Denise Kaigler teased exclusive artwork for this month, but that reward has yet to go live on the site. I assume that it should be up sometime in the next two weeks if Denise plans on keeping her word!
Thanks to Kellen H for the news tip!


Media Create has published the latest hardware sales figures from Japan. The results are below. You can also check out the Famitsu estimates we posted a few days ago.
DSi – 66,498
PS3 – 55,344
PSP – 18,375
Wii – 17,568
DS Lite – 11,179
Xbox 360 – 7,568
PS2 – 2,612
For comparison's sake, here are the numbers from August 31 (last week).
PS3 – 151,783
DSi – 60,419
PSP – 22,184
Wii – 21,557
DS Lite – 8,309
Xbox 360 – 6,827
PS2 – 3,001


VC
Golden Axe (900 points)
Super Star Wars (800 points)
WiiWare
Learning with the PooYoos: Episode 1 (500 points)
Magnetis (500 points)

DSiWare
MySims Camera (200 points)