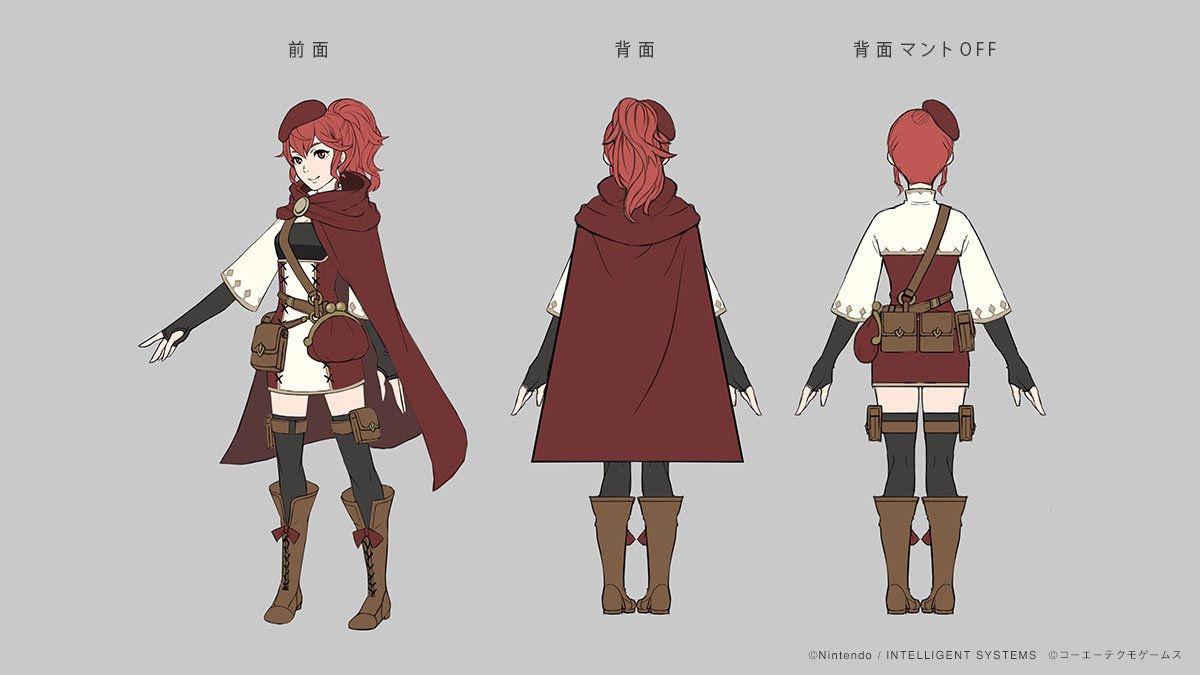 The "Treasure Box" edition of Fire Emblem Warriors in Japan comes with an 80-page art book which contains, among other things, concept art of the characters. The Fire Emblem Warriors Twitter account shared two such pieces today – Marth and Anna. Incidentally, this our first proper look at Anna in Fire Emblem Warriors. So far, we know she's in the game as a sort of navigator and guide – but it'd be a shame if she wasn't playable with a great outfit like this.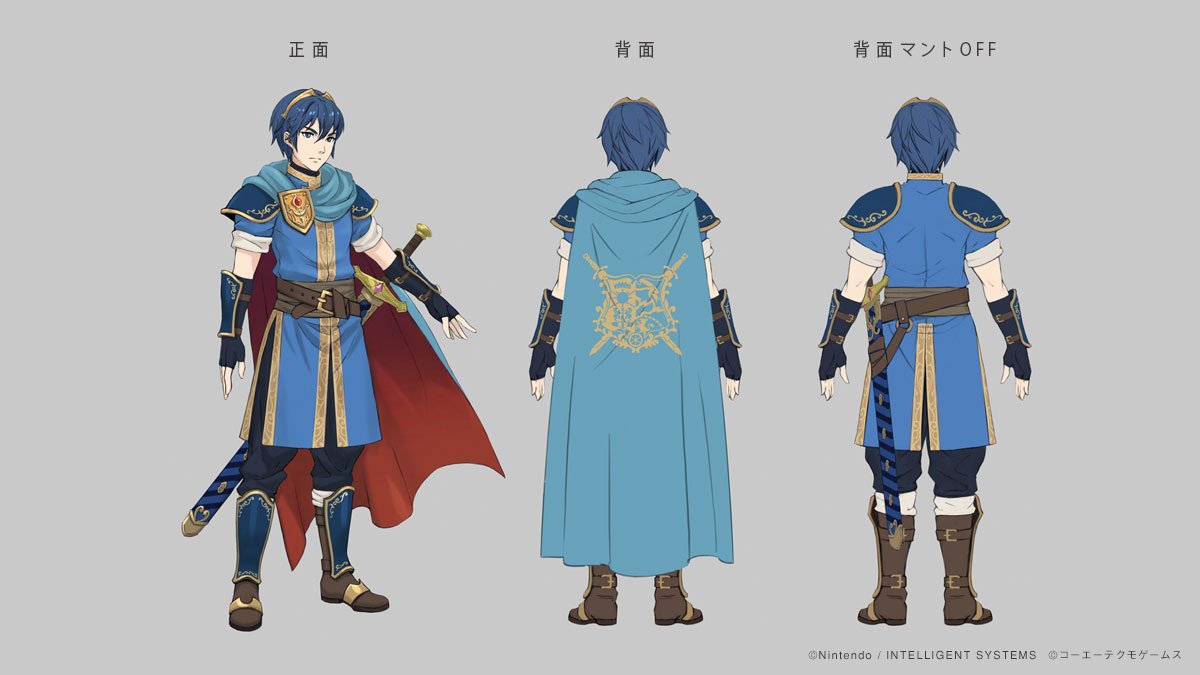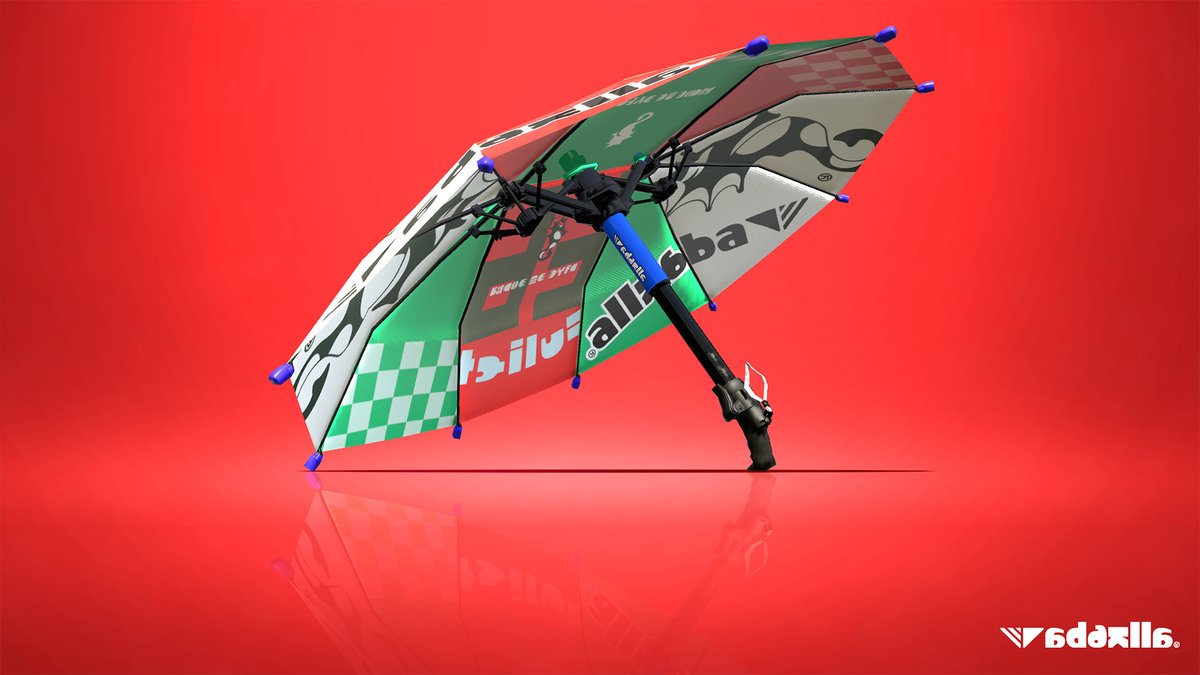 A new weapon is being added to Splatoon 2 tonight in North America, and tomorrow in Europe. The Splat Brella is the first of its kind of weapon to be available in the game. Previously, unlike with other weapon, you did not receive the Hero Brella Replica for beating all singleplayer stages with it. It's likely that this will now work once the Splat Brella has been added. The Splat Brella comes with the Sprinkler sub-weapon and the Ink Storm special.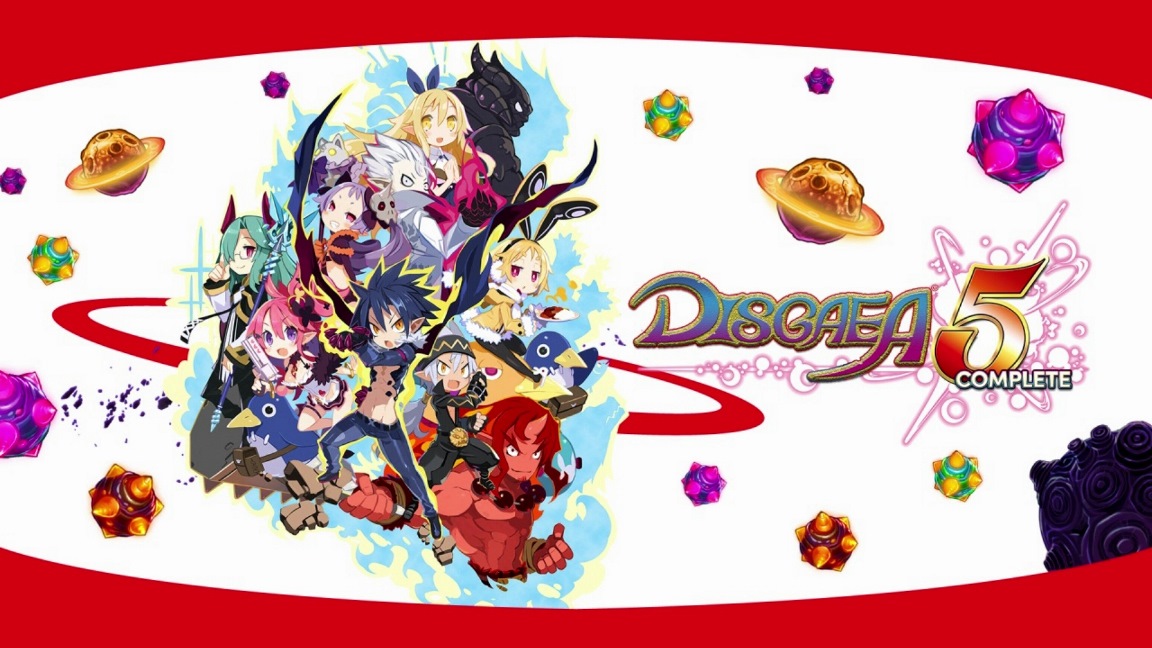 Nippon Ichi has reported its latest financial results. In the company's report, it's confirmed that Disgaea 5 Complete has sold over 100,000 copies worldwide.
This number was to be expected given what we previously knew about the game's performance. While it started slowly in Japan, Disgaea 5 Complete had been off to a strong start in the west. NIS America president Takuro Yamashita said a few months ago that pre-orders were at 110,000 copies in the west. 78,000 units had been reserved in the US, along with 36,000 copies in Europe.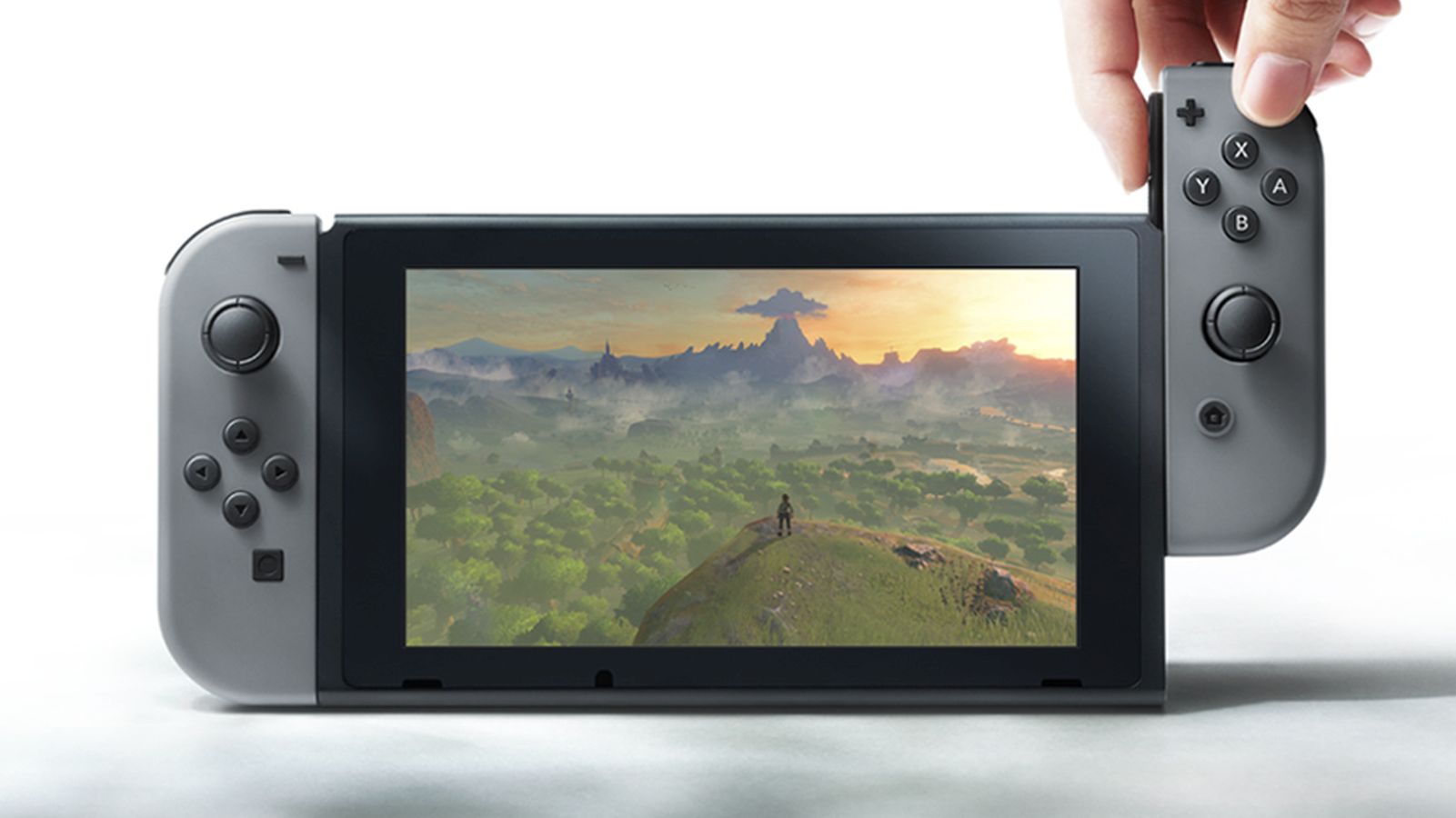 Nintendo may soon have a new legal battle on its hands. Gamevice, an accessory maker, claims that the big N has violated one of its patents used in the Wikipad.
Gamevice says that Switch and its removable Joy-Con controllers are similar to the Wikipad products. The company is looking to be compensated for damages and a ban on Switch sales.
Here's a look at one of the devices in question:
Engadget, who reported on the story, asked for comment from Nintendo and Gamevice. Thus far, neither has commented on the situation.


Aokana: Four Rhythm Across the Blue is in development for Switch, Sprite has announced. It will be released in Japan this winter.
Aokana: Four Rhythm Across the Blue is a romance visual novel game. It originally came out as a PC title in 2014, followed by PlayStation Vita and PlayStation 4 versions. More details about the Switch edition will be shared at a later date.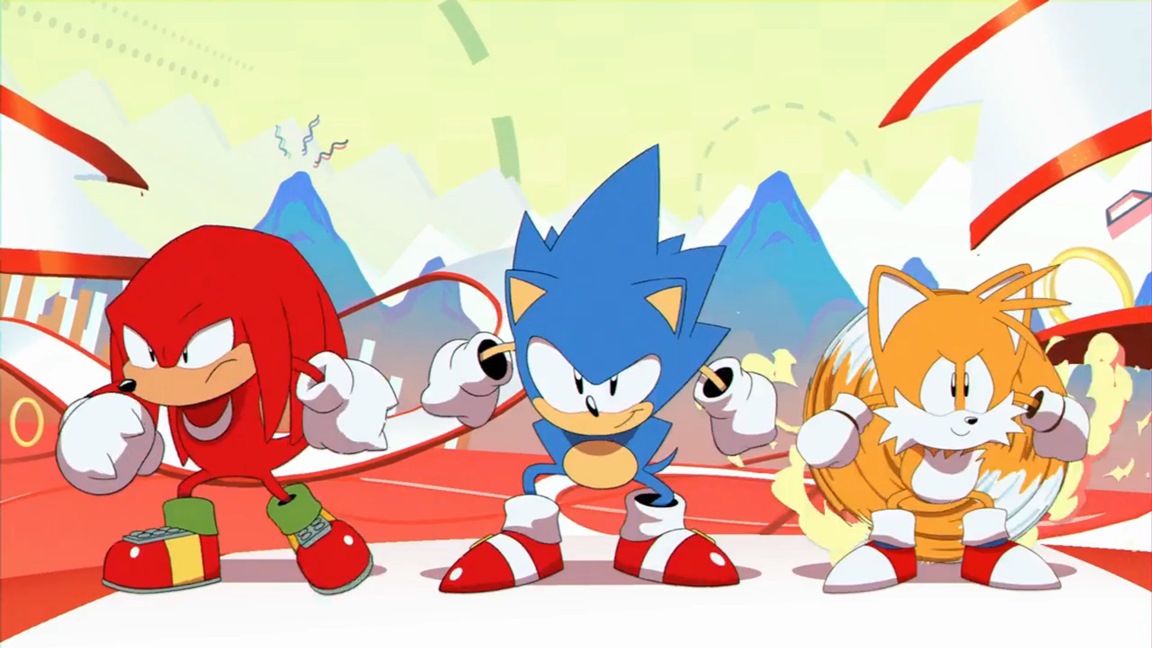 With Sonic Mania's launch just on the horizon, SEGA has unveiled the official opening animation for Sonic Mania – and it's glorious. Check it out below.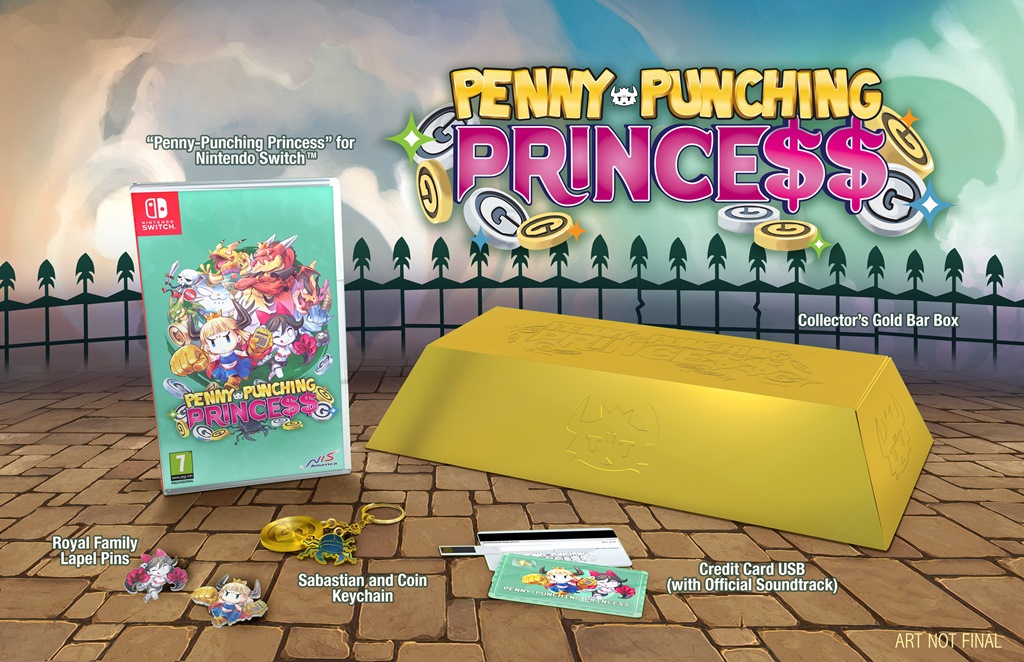 NIS America has opened pre-orders in Europe for yet another limited edition on Switch. The special package for Penny-Punching Princess is up here.
Inside, you'll find the following:
Penny-Punching Princess for Nintendo Switch
OST on "Credit Card" 2GB USB drive
Key chain
Lapel pin
Collector's box
Thanks to axel for the tip.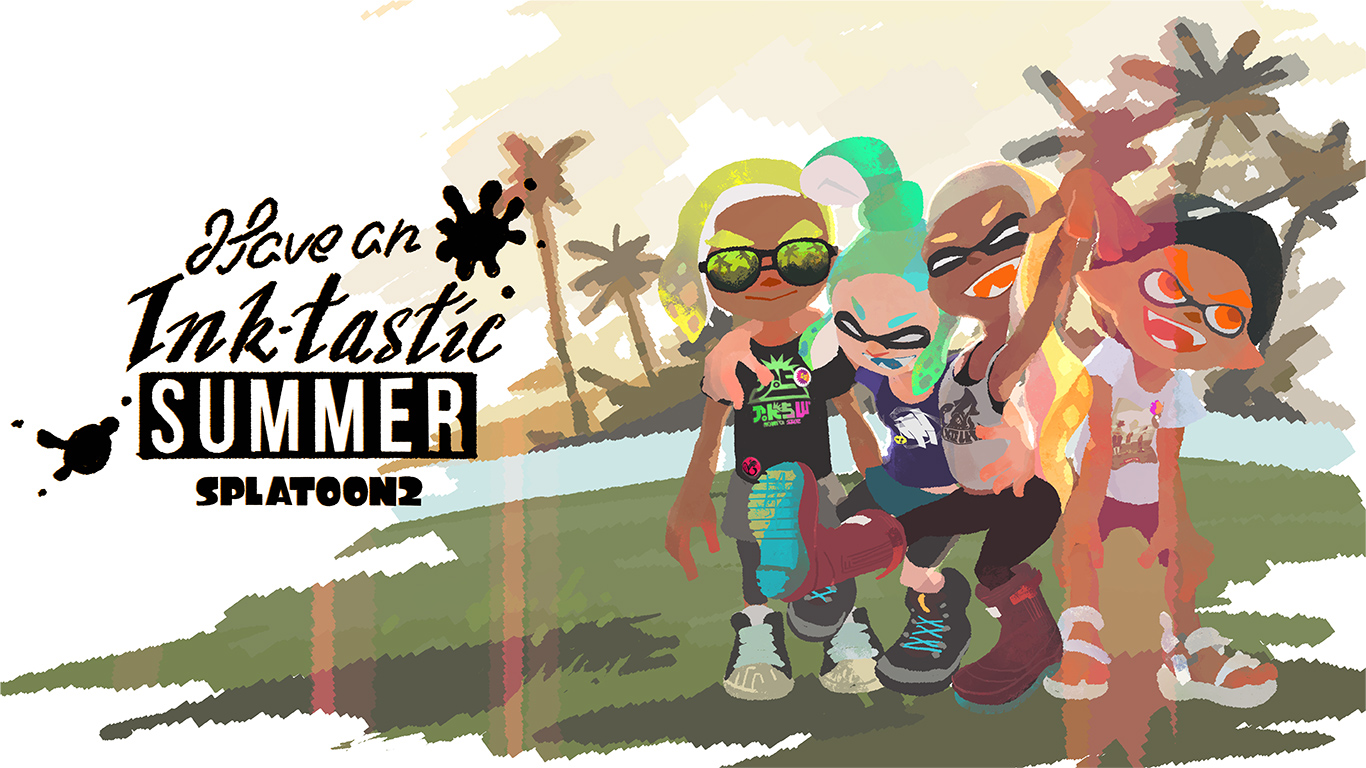 Nintendo posted a video yesterday showing a speedrun of the "Octozeppelin Invasion" level in Splatoon 2's single-player campaign. The stage was completed in just over a minute using a variety of techniques. It's pretty impressive, to say the least.
We also may as well mention here that Nintendo has issued a new Splatoon 2 wallpaper on its Japanese website. You can access it here.
Thanks to KobobKC for the tip.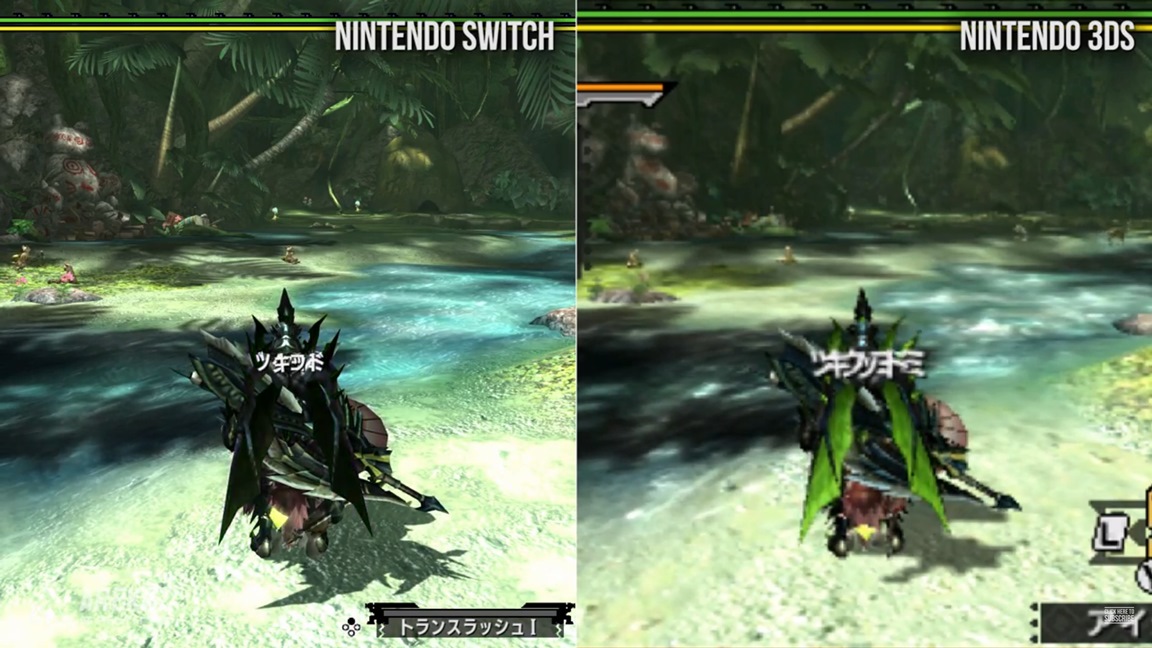 A new video from Arekkz Gaming gives us a look at how Monster Hunter XX compares between the new Switch version and the 3DS original. Watch it below.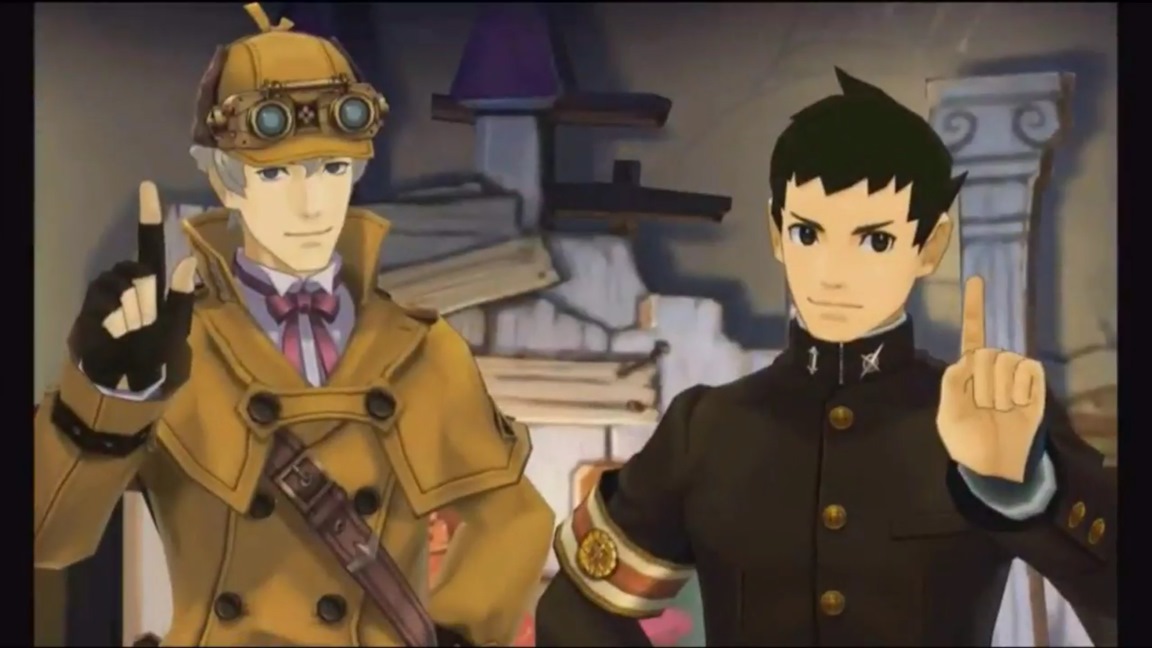 This week's expanded Japanese software sales are as follows:
01./01. [3DS] Dragon Quest XI: Echoes of an Elusive Age # (Square Enix) {2017.07.29} (¥5.980) – 307.714 / 1.456.601 (-73%)
02./02. [PS4] Dragon Quest XI: Echoes of an Elusive Age # (Square Enix) {2017.07.29} (¥8.980) – 200.798 / 1.151.113 (-79%)
03./03. [NSW] Splatoon 2 # (Nintendo) {2017.07.21} (¥5.980) – 74.235 / 827.646 (-30%)
04./00. [3DS] Great Phoenix Wright: Ace Attorney 2 – Naruhodou Ryuunosuke no Kakugo (Capcom) {2017.08.03} (¥5.800) – 69.848 / NEW
05./00. [PS4] Crash Bandicoot N. Sane Trilogy (Sony Interactive Entertainment) {2017.08.03} (¥4.900) – 30.384 / NEW
06./05. [NSW] Mario Kart 8 Deluxe (Nintendo) {2017.04.28} (¥5.980) – 13.764 / 615.633 (-1%)
07./04. [3DS] Layton's Mystery Journey: Katrielle and the Millionaire's Conspiracy (Level 5) {2017.07.20} (¥4.444) – 12.699 / 108.057 (-48%)
08./00. [3DS] Great Phoenix Wright: Ace Attorney 1 & 2 Special Edition {Great Phoenix Wright: Ace Attorney – Naruhodou Ryuunosuke no Bouken \ Great Phoenix Wright: Ace Attorney 2 – Naruhodou Ryuunosuke no Kakugo} (Capcom) {2017.08.03} (¥7.200) – 9.651 / NEW
09./06. [3DS] Hey! Pikmin (Nintendo) {2017.07.13} (¥4.980) – 8.493 / 107.887 (-29%)
10./10. [NSW] Arms (Nintendo) {2017.06.16} (¥5.980) – 5.472 / 189.417 (-8%)
11./11. [NSW] The Legend of Zelda: Breath of the Wild # (Nintendo) {2017.03.03} (¥6.980) – 5.304 / 554.123 (-9%)
12./08. [3DS] Sumikko Gurashi: Koko, Dokonan Desu? (Nippon Columbia) {2017.07.20} (¥4.800) – 5.197 / 34.107 (-35%)
13./14. [3DS] Pokemon Sun / Moon (Pokemon Co.) {2016.11.18} (¥4.980) – 4.321 / 3.304.705 (-18%)
14./17. [3DS] Animal Crossing: New Leaf – Welcome amiibo (Nintendo) {2016.11.23} (¥2.700) – 4.293 / 212.998 (+19%)
15./07. [PS4] Final Fantasy XII: The Zodiac Age (Square Enix) {2017.07.13} (¥6.800) – 4.217 / 132.188 (-48%)
16./13. [PS4] Gundam Versus # (Bandai Namco Games) {2017.07.06} (¥8.200) – 3.948 / 153.086 (-25%)
17./16. [PSV] Minecraft: PlayStation Vita Edition # (Sony Computer Entertainment) {2015.03.19} (¥2.400) – 3.297 / 1.187.447 (-15%)
18./21. [PS4] Grand Theft Auto V [New Price Edition] (Take-Two Interactive Japan) {2015.10.08} (¥4.990) – 2.852 / 372.514 (+1%)
19./26. [3DS] Mario Kart 7 (Nintendo) {2011.12.01} (¥4.571) – 2.823 / 2.799.235
20./27. [3DS] Super Mario Maker for Nintendo 3DS (Nintendo) {2016.12.01} (¥4.700) – 2.711 / 1.069.884