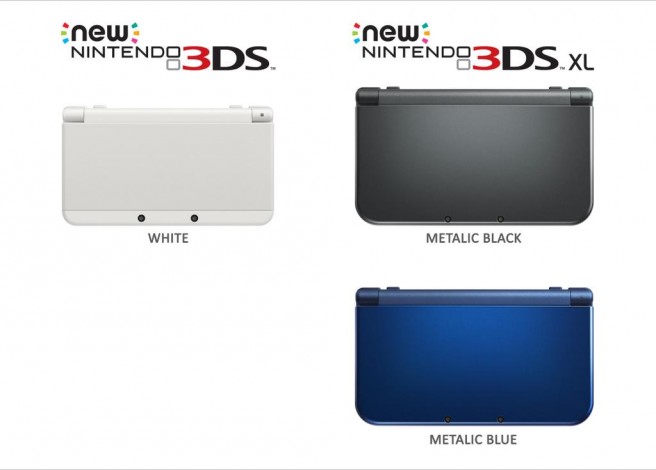 Coming from a surprise Australian Nintendo Direct this afternoon, the New Nintendo 3DS will be coming down under on November 21st. The New 3DS will be launching in White while the New 3DS XL will be launching in Metalic Black and Metalic Blue. Prices are as follows:
New 3DS – $219.95 AUD (with 20 additional face plates available)
New 3DS XL – $249.95 AUD
Charger – $14.95 AUD
Charger stand – $14.95 AUD
The new consoles will be playable at the upcoming EB Expo and PAX Australia.
Shovel Knight has been out for a few weeks in North America, but our friends in Europe, Australia, and Japan are still waiting on the game. So what's the status of things currently?
Yacht Club Games shared a status update on its blog today, and published a few handy images:
There's lots of information about what each of these steps mean on Yacht Club's official blog.
Moon Chronicles: Episode 1 has been out in North America for quite some time now. Renegade Kid won't be bringing the standalone release (or other episodes) to Europe, but the studio has confirmed plans to bring over the entire package as a single download.
All four episodes of Moon Chronicles are targeted for a Q4 release in both Europe and Australia. By bringing out a single game, Renegade Kid will only need to undergo one set of ratings procedures with PEGI, USK and OFLC for PAL regions.
Retro City Rampage: DX's first update is done, and now only needs to go through certification on Nintendo's end. Once that's completed, the patch should be available.
The official Retro City Rampage Twitter account tweeted just a short while ago:
Retro City Rampage: DX Update #1 for Nintendo 3DS is 100% wrapped and just needs to go through certification. Includes latest PC additions.

— Retro City Rampage (@RetroCR) March 5, 2014
We also have a bit of news regarding Retro City Rampage: DX's Australian release:
Retro City Rampage: DX has been rated M (14+) for mature themes and violence in Australia. Will release in AU/NZ the same day as Update #1.

— Retro City Rampage (@RetroCR) March 5, 2014
No release date known for Update #1 or the Australia/NZ release of Retro City Rampage: DX. It will depend on how long certification takes.

— Retro City Rampage (@RetroCR) March 5, 2014
Club Nintendo members in Australia have a new reward to choose from starting today. Nintendo has added in a Mario hat, priced at 3,200 star points.
Nintendo says the reward "is a true-to-life replica of the iconic red hat worn by Mario." For those curious, it's made out of polyester and cotton.
Nintendo has made Wii Sports Club entirely free to play for today only. In Europe and Australia, tennis, bowling, and golf can be experienced at no extra cost. The promotion ends at 23:59 UK time on December 26.