Visit A Local Toys R Us Store This Weekend And Try Out jOG – The Innovative Motion Sensing Accessory Compatible With Wii

Liverpool, 1 May 2009: New Concept Gaming today announced that the public can try out jOG® at the demo stations within the ten largest Toys R Us stores around the UK this Bank Holiday weekend, 2nd – 4th May. jOG is a unique motion sensing accessory compatible with the Nintendo Wii™ that allows character movement in the game only when the player jogs on the spot, creating a feedback loop immersing players deeper into the game play while taking light exercise.

"This is an ideal opportunity for the public to try out jOG for themselves before buying one," explained Brendan Ludden, Managing Director of New Concept Gaming. "Thanks to distributor re:creation and retailer Toys R Us, visitors to the top ten stores this weekend will be able to see just how jOG enhances the Wii gaming experience – it's fun, it's healthy, and great value for money!"


Sheffield, United Kingdom 1st May –

Jelly Belly™ Ballistic Beans [Wii]

Classic arcade gameplay is the name of the game for Jelly Belly: Ballistic Beans. Blast your beans from the giant cannon in an effort to clear the board and collect power ups.
A fast-paced arcade style game of skill, Jelly Belly™: Ballistic Beans offers simple but highly addictive game play to provide an experience that will appeal to casual players as well as seasoned veteran.

The main objective is to get the required quota of Jelly Belly™ Beans into the matching cups while scoring points, using power-ups and earning bonuses along the way. This is achieved by using the bean launcher to propel the beans into the playfield and complemented by all the sights, and sounds associated with the exciting arcade setting.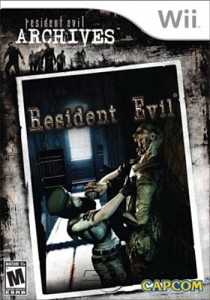 04/28 Releases (3 Day Sales)
[PS3] Daikoukai Jidai Online: Cruz del Sur (Koei) – 4,400
04/29 Releases (2 Day Sales)
[PSP] Persona (Atlus) – 65,000 (55%)
[NDS] Dragon Ball Kai: Saiyajin Raishuu (Bandai Namco Games) – 58,000 (40%)
[NDS] Made in Ore (Nintendo) – 37,000 (30%)
[PS2] Jikkyou Powerful Major League 2009 (Konami) – 21,000 (60%)
[WII] Jikkyou Powerful Major League 2009 (Konami) – 8,500 (50%)
[NDS] Naruto Shippuuden: Shinobi Retsuden 3 (Takara Tomy) – 8,000 (20%)
[NDS] Dun-Dam (Acquire) – 6,100
04/30 Releases (1 Day Sales)
[PSP] ToraDora Portable! (Bandai Namco Games) – LE 11,000 (75%) / SE 11,000 (70%)
[360] X-Blades (Ubisoft) – 7,800 (60%)
[PS3] X-Blades (Ubisoft) – 7,700 (50%)


Warner Bros. Interactive Entertainment to Publish Scribblenauts
5TH Cell's Groundbreaking Emergent Game for Nintendo DS

BURBANK, Calif.–(BUSINESS WIRE)–Warner Bros. Interactive Entertainment has announced its exclusive agreement to acquire, publish and distribute Scribblenauts™, a revolutionary original IP for Nintendo DS™. Created and being developed by 5TH Cell, the game, available in fall 2009, will deliver a completely new, innovative gameplay experience. Scribblenauts offers a sandbox style game for all-age fun with two styles of gameplay and more than 200 levels.

"Scribblenauts is a fresh and inventive game offering players of all ages a chance to experiment and use their imagination in a really fun handheld gaming experience," said Samantha Ryan, Senior Vice President, Production and Development, Warner Bros. Interactive Entertainment. "5TH Cell has a tradition of developing high-quality, innovative games such as Drawn to Life and Lock's Quest, and we're very pleased to work with them on Scribblenauts."


PSP 41,187
DSi 37,495
PS3 23,351
Wii 18,439
Xbox 360 7,016
DS Lite 6,374
PS2 4,524


Sheffield, United Kingdom 1st May – Love Is… playing together. Now here is your chance with Love Is… In Bloom on the Nintendo DS. Plant, nurture and sell flowers to build your own floral empire and a great relationship at the same time!

Take on the role of the popular Love Is… Characters in their goal to build the best Florist shop around. Start with the basics of preparing the soil and planting seeds to grow magnificent flowers that you can then sell them in your very own Flower shop to earn money and grow a little empire.




Madden
– Bozon doesn't mind how the game looks visually
– Could have been a whole lot worse
– A little simplified
– Overall game looks slick
– Didn't see anything on MotionPlus for the game
– Matt wishes they would have gone farther with visual style
– Still excited about this version more than any other on Wii
– Have to wait and see what modes they're keeping, changing

Spyborgs
– It's a pretty looking brawler
– Animations are good
– Hoping to run at 60 FPS
– Matt hasn't seen it himself yet
– Sounds like it'll be a basic brawler
– Putting a lot of motion in there, seems unnecessary
– Matt more psyched than he was before
– Very co-op focused