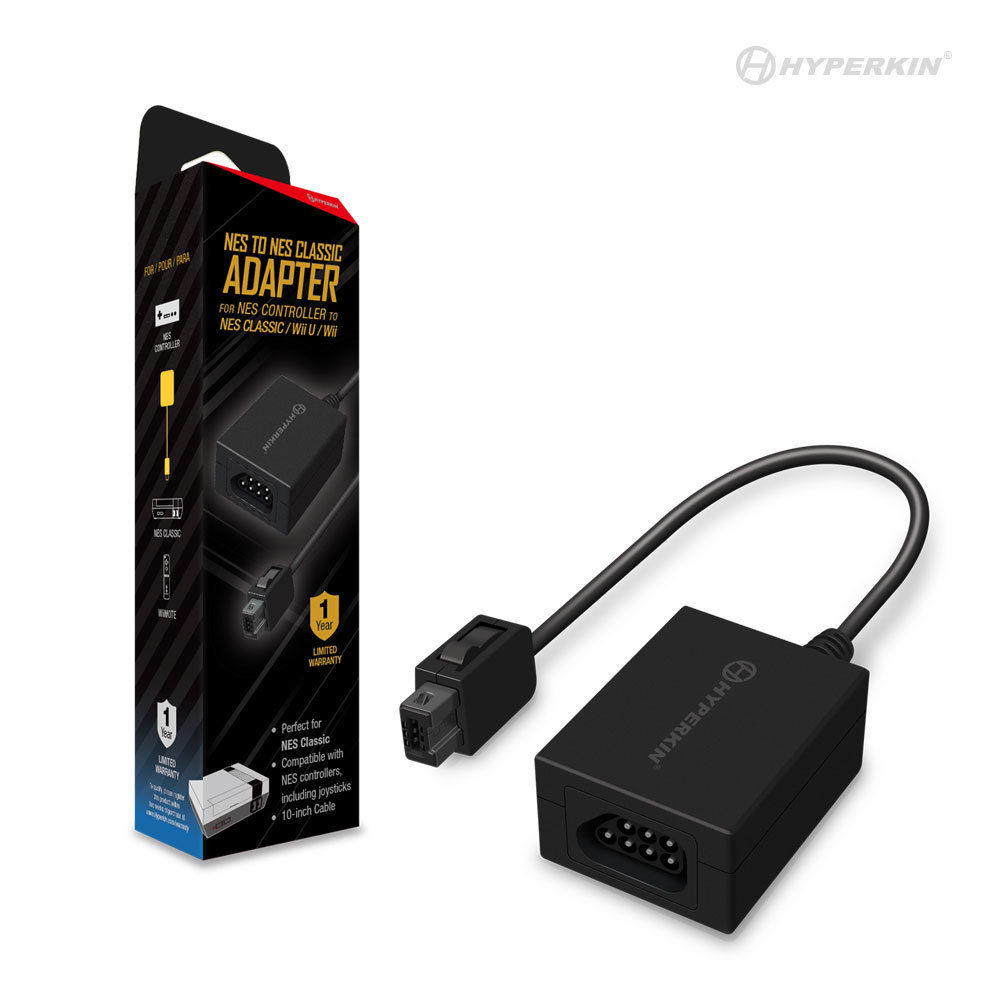 The NES Classic Edition doesn't allow for native support with original NES controllers. However, Hyperkin is looking to solve that with a new accessory. Later this month, players will be able to use the NES controllers as well as joysticks with a 6-inch adapter. You'll also be able to connect it to a Wii U or Wii.
The adapter doesn't seem to have an exact release date yet. We do know though that it will be priced at $10.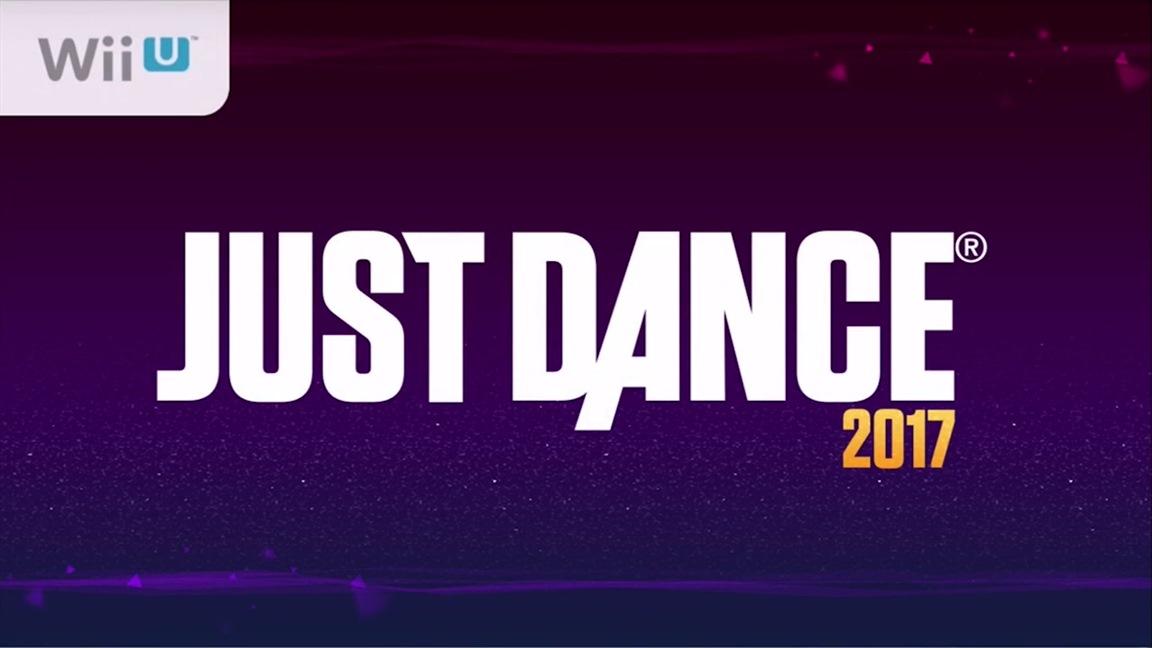 Just Dance 2017 arrived on Wii U and Wii yesterday, with a Switch version set for March. Watch an hour of footage from NintenDaan below.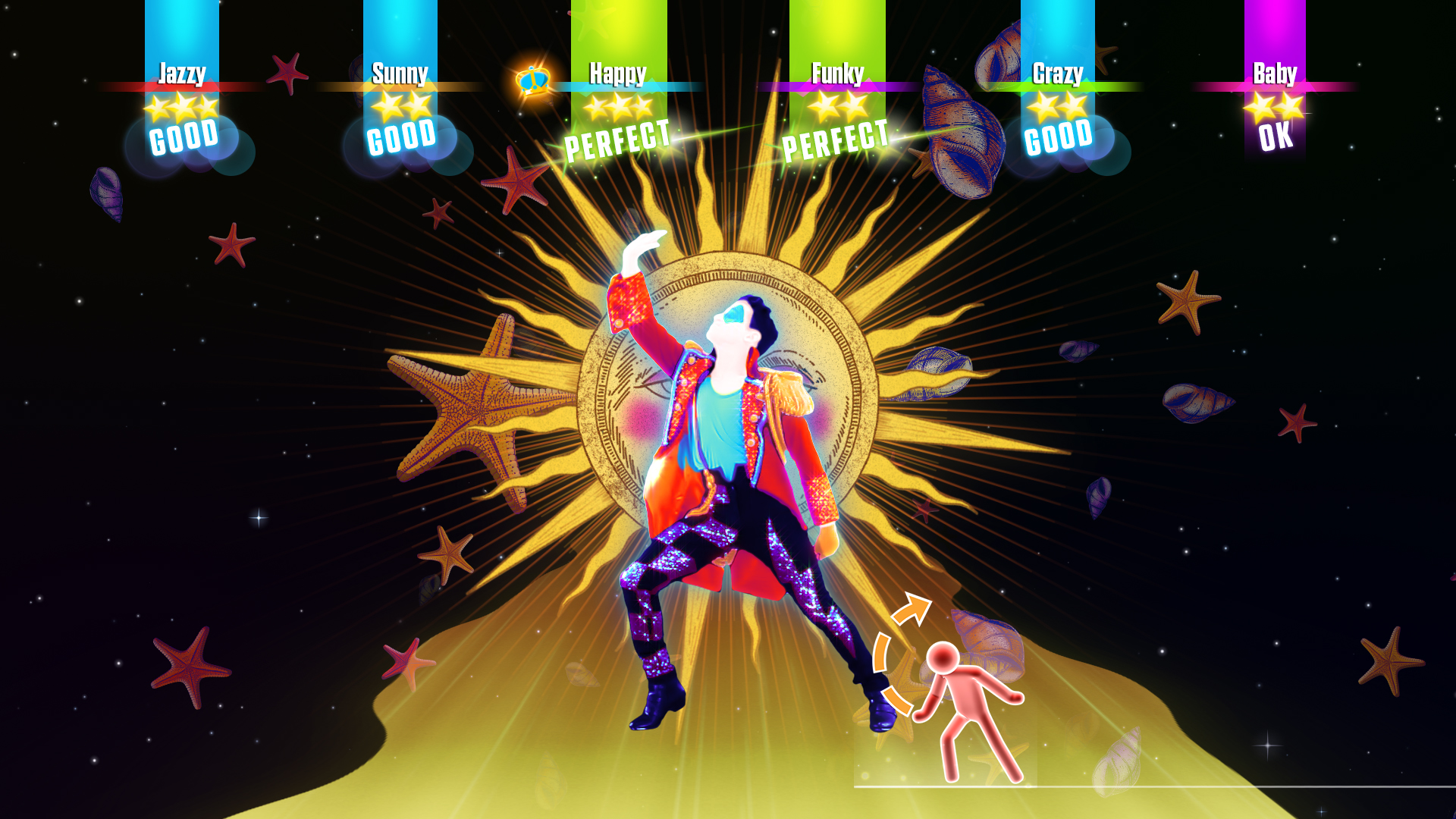 Ubisoft is making the full Just Dance 2017 tracklist known ahead of launch on October 25. The game is initially heading to Wii U and Wii, but an NX version is also being prepared for 2017.
The Just Dance 2017 tracklist contains over 40 songs, including "Cheap Thrills" by Sia ft. Sean Paul and "Sorry" by Justin Bieber, and classic favorites like "Don't Stop Me Now" by Queen and quirky tunes such as "Oishii Oishii" by Wanko Ni Mero Mero. The new Maroon 5 track that debuted this week, "Don't Wanna Know" will also be included.
Head past the break for the full tracklist.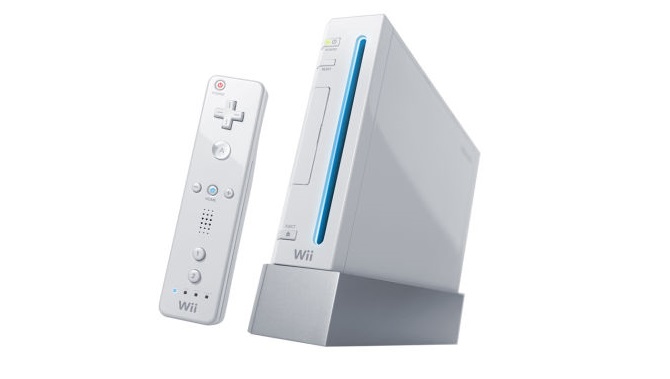 During a recent episode of the Corner Office podcast, Activision CEO Bobby Kotick commented on a wide array of topics. Some interesting discussion came about when Kotick was speaking about how he's been able to get early looks at certain things that would end up having a big impact on society. Kotick referenced the Macintosh and Toy Story, but in the video game industry, his favorite example is the Wii.
Before the Wii was unveiled, Kotick was invited to Nintendo's headquarters in Japan for a preview of the platform. Late Nintendo president Satoru Iwata and Shigeru Miyamoto were both present. Kotick was simply handed a Wii remote, and was asked to try fishing. It all came naturally, and after that demo, he believed "this is going to completely transform video games".
Kotick's full words: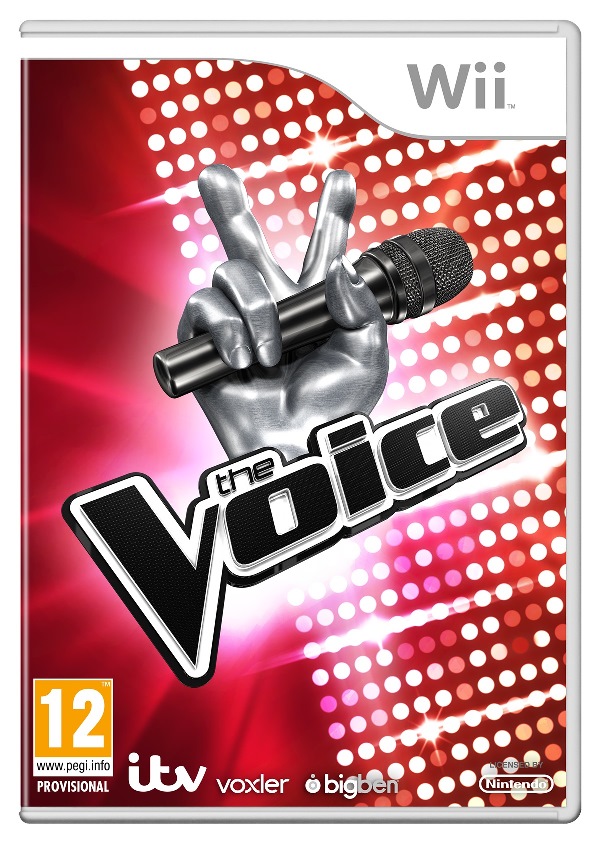 Yes, you read that right: The Voice, based on the popular show of the same name, is being released on Wii, and not Wii U, in the UK this November (though you can obviously still play it on your Wii U thanks to the system's Wii backwards compatibility).
The game will feature several modes taken from the TV show and a selection of 30 songs, including "Ruby" by Kaiser Chiefs, "Don't Stop Me Now" by Queen, "Kiss Me" by Olly Murs and "Karma Charmeleon" by Culture Club.
The game will be available as either a stand-alone package with just the game for £34.99 or bundled with 2 microphones for £44.99.
Finally, take a look at the video below, which shows off some of the songs: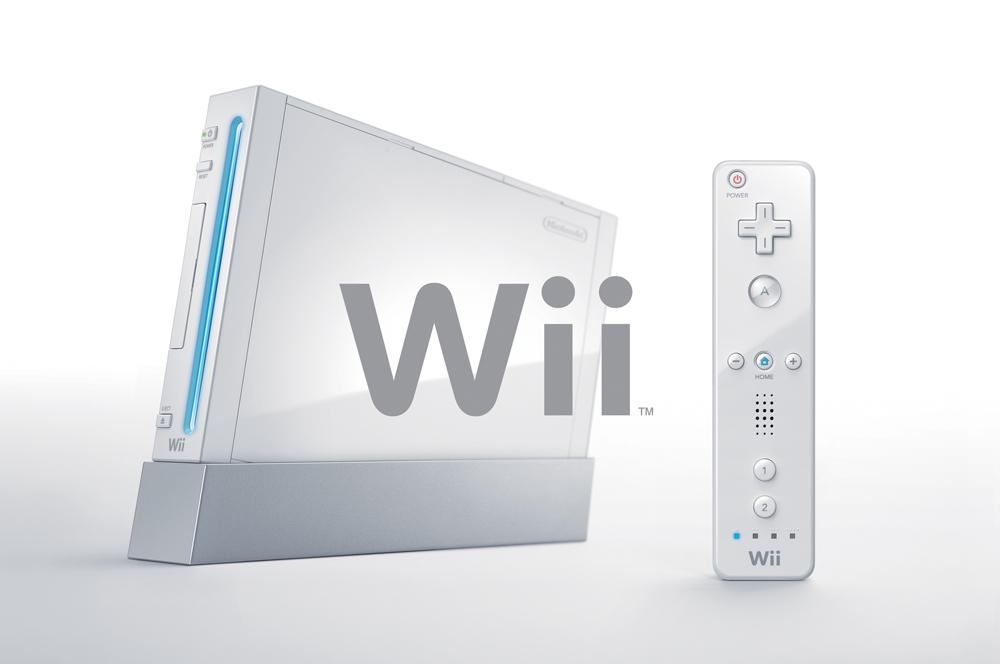 It's easy to forget that Nintendo wasn't in the best position following the GameCube. It wasn't one of the company's better-performing systems, so all eyes were on the big N to see what they'd come up with next.
Nintendo promised a revolution with the Wii, and that's arguably what we got. That turned out to be its best-selling console, and one of its best-selling gaming platforms as a whole. With the initial hysteria surrounding Wii, it was incredibly tough to find for a long time. Nintendo was also successful with its mission of connecting with casual gamers.
In retrospect, not many could have anticipated the Wii's success. Former Sony Computer Entertainment America president and CEO Jack Tretton "certainly didn't."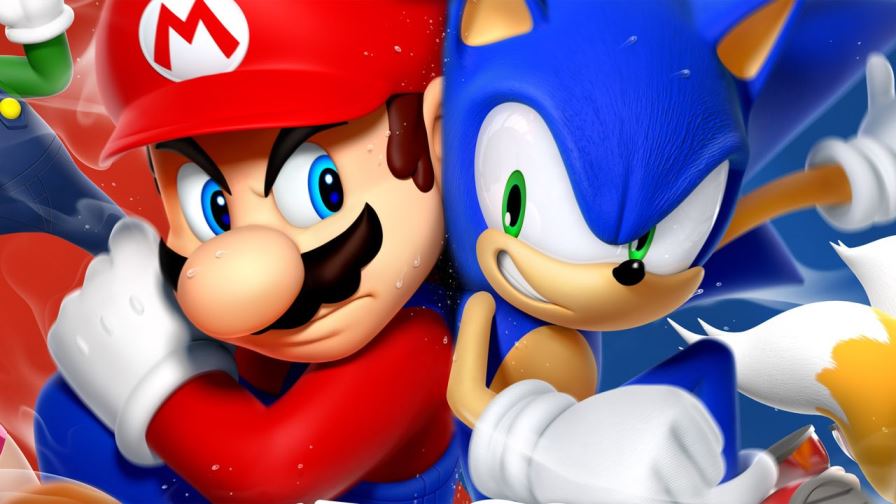 These days, it's easy to associate Sonic with Nintendo. The character has appeared in Olympics games with Mario, and SEGA even partnered with the big N on some exclusive games. During the early '90s, however, things were much different as Mario and Sonic were pretty big rivals.
Game Informer put up a new piece today about how Sonic eventually landed on Nintendo platforms following SEGA's exit from the gaming hardware business. It contains some interesting quotes from the likes of creator Yuji Naka, Sonic developer Takashi Iizuka, and even Shigeru Miyamoto.
Read up on some noteworthy comments below. You can find Game Informer's article here for more.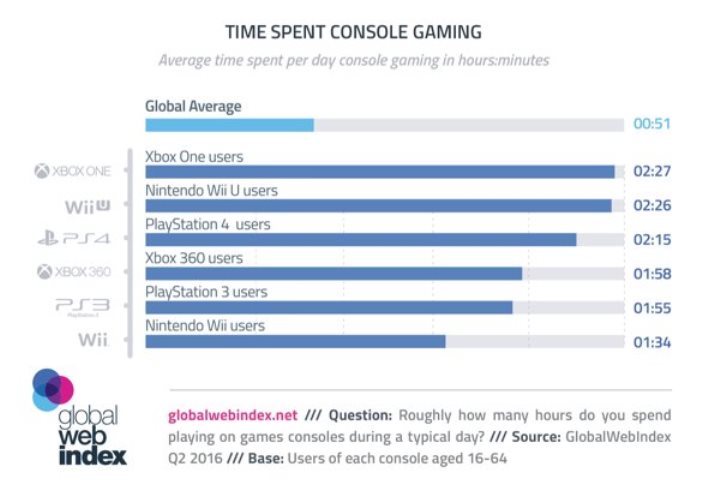 A survey conducted by GlobalWebIndex provides insight into the amount of time people are playing on consoles each day.
On Wii U, it's estimated that the average time spent is at around 2.5 hours, while Wii falls at just over 1.5 hours. Wii U is actually just a minute behind the estimate on Xbox One. The full chart can be seen above.
GlobalWebIndex's data is based on those who responded between the ages of 16 and 64.
Thanks to thieftheodore for the tip.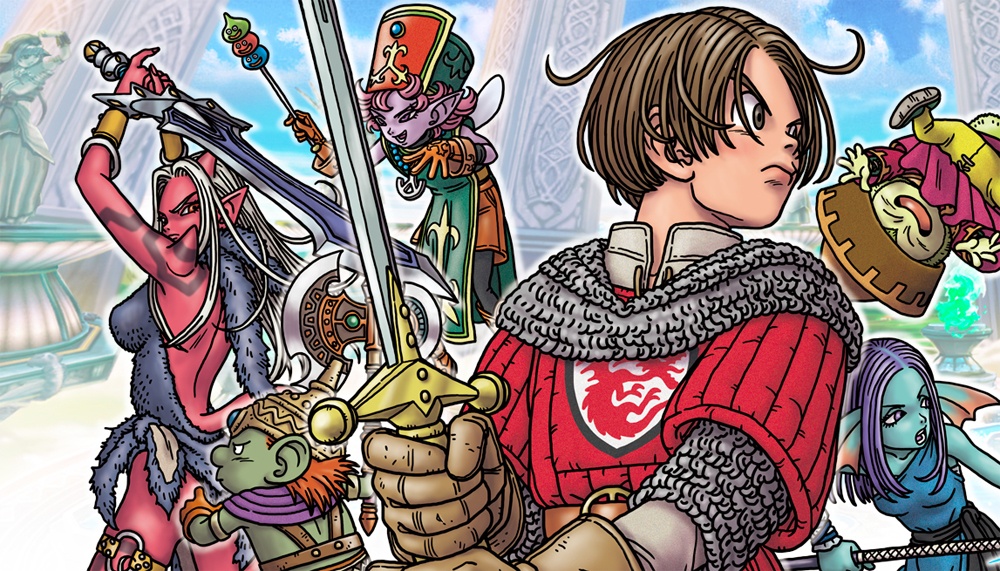 Nintendo streamed the Dragon Quest VII developer discussion at PAX from a couple of weeks ago, but the online audience was only treated to some of what was shown. We know that a bit of Dragon Quest VIII footage debuted at the event, and fans were able to ask Square Enix's Noriyoshi Fujimoto some questions.
One person wanted to find out if we'll ever be getting Dragon Quest X in the west. According to a fan attending the event, Fujimoto responded by saying that translating an MMO is a daunting task, and it would be difficult to bring over the game from a business standpoint. However, he did say that if there's enough fan outcry similar to that of what happened with Dragon Quest VII, Square Enix could look into it.
Square Enix has already made Dragon Quest X for Wii U, 3DS, and Wii. An NX version is also planned.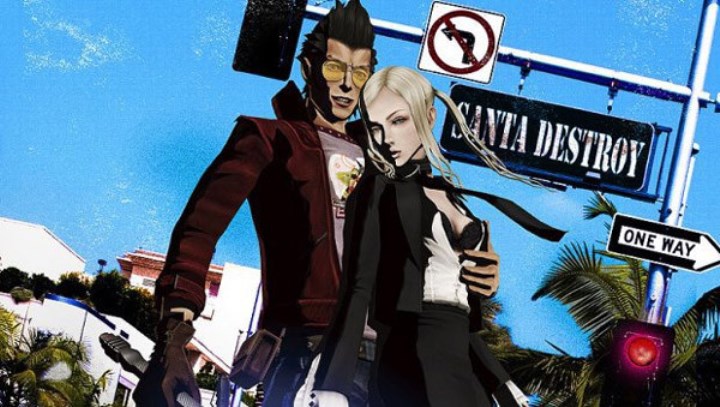 Suda51 recently expressed interest in seeing Killer7 return in the form of a remaster / remake. That's not the only franchise he'd like to bring back, however. Destructoid has heard from James Mountain – who is working with Suda51 on The Silver Case – that Suda5 would like to remaster No More Heroes. If this is something that he'd pursue, it'd be for the Wii title – not the PlayStation 4/Xbox 360 versions.