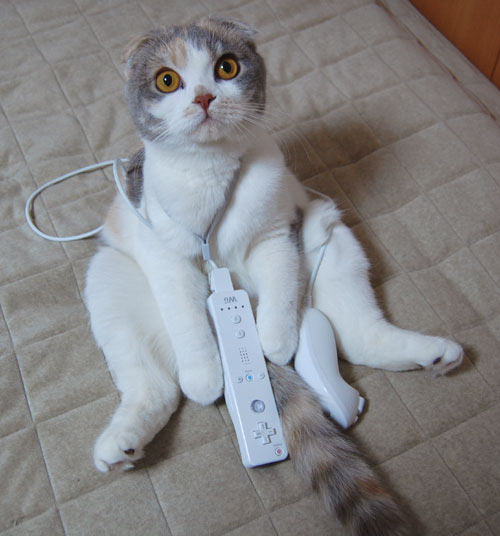 America may be one of the last territories to be receiving Wii Fit, but one humorous additions that will be exclusive to the North American version of the game is the ability to weigh your pet. Gamers who play Wii Fit will receive a message that they can weigh their pet by weighing themselves with the pet first, and then alone. The difference between these two values will give the player the weight of their pet. Miyamoto originally planned for this feature to be in the Japanese version of Wii Fit, but time constraints forced the development team to scratch out the idea.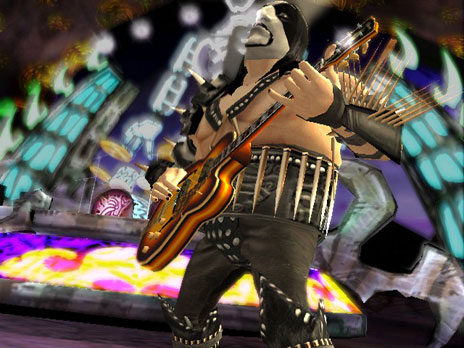 "Let's take Wii. There are opportunities to add to the physical experience, whether it's guitars or the Star Wars game—in which you have a lightsaber—or fishing. Having that physical connection with what you see on the screen is bringing in audiences that never would have tried games. But we're in the very, very earliest stage of physical interface." – Activision boss Bobby Kotick
Hm. Perhaps Guitar Hero will utilize the Wii Balance Board in some way…

Nintendo Co., Ltd., has announced record revenues and profits for the fiscal year ending March 31, 2008. Nintendo posted sales of more than 1.67 trillion yen, an increase of 73 percent over the prior year. Nintendo also reported FY08 operating profits of more than 487 billion yen, a year-over-year increase of 115.6 percent.

The company also increased projected shipments of the popular Wii™ home video game console for the current fiscal year. During the 12 months ending March 31, 2008, Nintendo shipped 18.61 million Wii console to its distributors and retail customers globally, bringing the worldwide total to 24.45 million since its debut in November 2006. For the fiscal year that began April 1, 2008, Nintendo forecasts global Wii console shipments increasing to 25 million.

Nintendo also forecasts shipment of 177 million Wii software units for FY09, while the FY08 shipment was 119.6 million units. Through March 31, 2008, Wii enjoys a life-to-date tie ratio of 6.07 games per system worldwide.

01./01. [WII] Mario Kart Wii (Nintendo) – 202,000 / 795,000
02./02. [PSP] Monster Hunter Portable 2nd G (Capcom) – 124,000 / 1,714,000
03./00. [NDS] We're Fossil Diggers (Nintendo) – 35,000 / NEW
04./04. [WII] Wii Fit (Nintendo) – 32,000 / 1,897,000
05./03. [PS2] Musou Orochi: The Evil King Returns (Koei) – 24,000 / 308,000
06./05. [NDS] Pokémon Ranger: Batonnage (Pokémon) – 21,000 / 457,000
07./13. [NDS] DS Beautiful Letter Training (Nintendo) – 15,000 / 149,000
08./09. [WII] Deca Sporta (Hudson) – 14,000 / 148,000
09./10. [WII] Super Smash Bros. Brawl (Nintendo) – 13,000 / 1,575,000
10./14. [WII] Wii Sports (Nintendo) – 12,000 / 2,924,000

Wii Software 2008 Release Date
Alone In The Dark (ATARI) Q1 2008
Godzilla: Unleashed (ATARI) Q1 2008
Worms: A Space Oddity (THQ) Q1 2008
Yamaha Supercross (ZOO Digital Publishing Ltd) Q1 2008
Wii Fit (with Wii Balance Board accessory) (Nintendo) 25th April
Radio Helicopter (505 Games) 25th April
Legend of Sayuki (505 Games) 9th May
Top Spin 3 (2K Sports) May 2008
Monster Truck Jam (Activision) May 2008
Boom Blox (EA) May 2008
Speed Racer (Warner Bros Interactive Entertainment) May 2008
DRAGON QUEST® SWORDS: The Masked Queen and the Tower of Mirrors® (SQUARE ENIX) End May 2008
Hannah Montana – Music Jam (Disney Interactive Studios) Spring 2008
Iron Man (SEGA) Spring 2008
Ford Off Road Racing (Empire Interactive) 6th June
Family Ski (Namco Bandai / Nintendo) 13th June
Super Smash Bros. Brawl (Nintendo) 27th June
Lego: Indiana Jones the Original Adventures (LucasArts / Activision) June 2008
Monster Lab (Eidos) June 2008
Wacky Races (Eidos) June 2008
Mummy Tomb of the Emperor (Vivendi Games) July 2008
Blast Works – Build, Trade, Destroy (Majesco / Eidos) Q2 2008
de Blob (THQ) Q2 2008
Sports Island (Hudson Soft / Konami) Q2 2008
Chess Crusade (ZOO Digital Publishing Ltd) Q2 2008
Garfield Gets Real (ZOO Digital Publishing Ltd) Q2 2008
Garfield's Fun Fest (ZOO digital Publishing Ltd) Q2 2008
Jeep Let's Off Road (ZOO Digital Publishing Ltd) Q2 2008
Margots Word Brain (ZOO Digital Publishing Ltd) Q2 2008
Star Wars: The Force Unleashed (LucasArts / Activision) Summer 2008
We Love Golf (Capcom) Summer 2008
The Chronicles of Narnia: Prince Caspian (Disney Interactive Studios) Summer 2008
Pipemania (Empire Interactive) 14th September
Brave: A Warrior's Tale (SouthPeak Games) Q3 2008
Crash (tentative title) (Vivendi Games) October 2008
Spyro (tentative title) (Vivendi Games) October 2008
Bratz Kids (The Game Factory) Q4 2008
Build-A-Bear Workshop (The Game Factory) Q4 2008
RUBIKS (The Game Factory) Q4 2008
Wii Channels 2008 Release Date
WiiWare (Nintendo) 20th May 2008
Nintendo Channel (Nintendo) 30th May 2008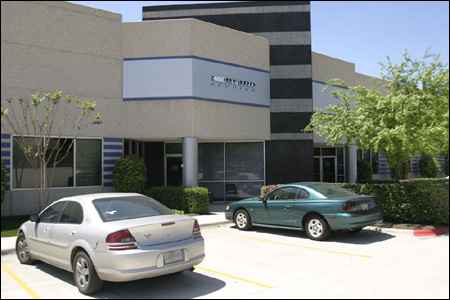 A rumor that three notable staff members of Retro Studios left the company was finally confirmed to be true by IGN. Mark Pacini, a lead designer, engineer Jack Mathews, and art director Todd Keller have left Retro for unknown reasons. In spite of this unfortunate news, Retro Studios will continue to develop Wii titles without these important staff members. IGN notes that Pacini, Mathews, and Keller may departed in order to create a new studio.


In order to avoid any WiiWare deficiency periods, Nintendo will be releasing a few WiiWare titles per week instead of bombarding Wii owners with every title in their arsenal. Japan faced a drought of WiiWare titles for four weeks after nine launch titles were released. Another interesting tidbit is that, according to Reggie Fils-Aime, it only takes one for a Wii to be bought at retailers from the time the system hits the shelf to when the console is purchased.

Everyone's Nintendo Channel, a channel that has been out several months in Japan, will be available for download when WiiWare launches next month, renamed as "Nintendo Channel." As with Japan, the channel will be free to download and will provide users with with DS demos and trailers. Also, those who download WiiWare titles will be able to review them once they play at least an hour of a particular title.