Nintendo already told us that its fans should not be expecting any big releases for the rest of 2008 and that they have revealed everything for 2008. However, Nintendo hasn't said much about 2009, leaving hardcore gamers to hope for the future. Well, it looks like the future those fans have been hoping for may be even later than early 2009. In the October issue of Edge, a Nintendo statement explains that the company does not believe they have ignored the core fanbase. Moreover, Nintendo reiterated that its teams are working on hardcore games, although none will be ready for launch in early 2009.
"We have never neglected our core gamers. We still have developers working on popular core gaming franchises but we need longer to complete these games, approximately two to three years. These games are not ready to launch in early 2009 but are being worked on by all development teams."
Thanks to Biggity for the news tip!



The Only Pinball Game for WiiWare That Lets Players Compete Head-To-Head Online
REDWOOD CITY, CA – August 26, 2008 – Hudson Entertainment, the North American publishing arm of Hudson Soft, today announced that it is bringing its classic TurboGrafx-16 Alien Crush series to WiiWare on the Wii with Alien Crush Returns.

Alien Crush Returns is a sci-fi pinball game based on the classic TurboGrafx-16 Alien Crush series from Hudson Entertainment. In extraordinary pinball fashion, the game offers gameplay spanning two screens, providing players a lot of real estate to rack up points, multipliers, and bonuses. The game is played across multiple boards, all of which feature an eerie alien landscape and enemies that try to prevent pinball perfection.

"Alien Crush Returns is making pinball more sci-fi than ever" said Sabine Duvall, Vice President of Product Development at Hudson Entertainment. "This is not your father's pinball game. This unique sci-fi take on pinball includes enemies, power-ups, bonus stages and hidden surprises we know players will love."

BIO MIRACLE BOKUTTE UPA – NES
DIG DUG – NES
DoReMi Fantasy: Milon's DokiDoki Adventure – Super Nintendo
Spelunker – NES
Here's the official release as well
Retro gamers rejoice! It's time for another round of classic games that were never released in Europe before.

This, the third Hanabi Festival (named after the Japanese fireworks season), once again brings you previously unseen treats from Japan and the U.S. to enjoy via Virtual Console.

We've got something for everyone; from big names such as Super Mario RPG to cult hits like DoReMi Fantasy. And, if you missed it during the first Hanabi Festival, you can also download the all-time great Super Mario Bros.: The Lost Levels. And the good news is: this and all Hanabi Festival titles will remain in the Wii Shop Channel even after the Festival has ended.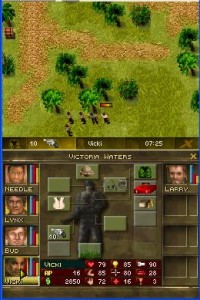 Award winning franchise returns to do battle with the evil and treacherous Santino…

London, UK – 26 August 2008 Empire Interactive, a wholly owned subsidiary of Silverstar Holdings (NASDAQ: SSTR), has today confirmed that Jagged Alliance for the Nintendo DSTM is currently under development with Strategy First Strategy First Inc. and Cypron Studios and is due for release in 2009.

Jagged Alliance is an explosive fusion of a role playing game mixed with turn-based tactical combat, allowing gamers to become fully immersed in their characters. A new generation of gamers will be invited to liberate the Island of Metavira in the nonlinear game play that made the 1994 original so popular amongst gamers.

"Jagged Alliance provides an exciting blend of RPG and turn based action, which has already won fans and accolades worldwide. The time is right to bring its frenetic battles to Nintendo DS and allow a brand new audience the experience the exhilarating game play." commented, James Spice, VP of Marketing for Empire Interactive.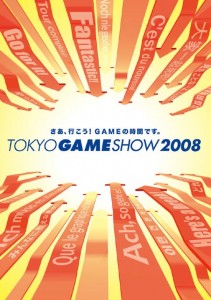 • Academy of Art University
• ACQUIRE CORPORATION
• ARC SYSTEM WORKS Co., Ltd.
• Beijing Tidemark Consulting Co., Ltd.
• bushiroad
• CANADA GAMES
• Bug-Tracker
• Complex Games Inc.
• D-Box Technologies Inc.
• Deep Fried Entertainment Inc.
• Di-O-Matic, Inc.
• DTI Software Inc.
• Enzyme Testing Labs
• Fugitive Interactive Inc.
• GestureTek Inc.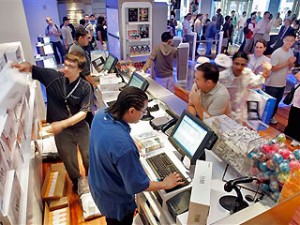 Every so often, yet another milestone or record-breaking stat is realized on the Wii. The interest in the system, headed by the casual crowd, has been just pure insanity. It may not be too surprising then that the Wii has achieved yet another historic feat: one million units sold in Canada. NPD data shows that total Wii sales have reached 1,060,000 units, in comparison to 870,000 PS3 and 520,000 PS3 systems sold.
Nintendo's continuing momentum and ability to tap into the casual market will surely make the company sell another million. Wii Music and Wii Sports Resort will most likely be huge successes.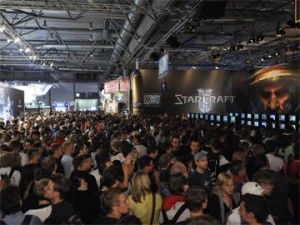 Lazard Capital Markets analyst Colin Sebastian was a bit unconventional in his approach to determine Leipzig's most popular games: See which lines were the longest!
– World of Warcraft and StarCraft 2–Activision Blizzard
– Fallout –Bethesda
– FIFA 09–EA
– Need for Speed Undercover–EA
– Warhammer Online–EA
– Gran Turismo–Sony
– SingStar-Sony
– Midnight Club: Los Angeles–Take-Two
– Far Cry 2–Ubisoft