– Mystery adventure
– Sisel has been shot and killed, reasons why are unclear
– Sisel needs to reconfigure his life/death before his soul disappears
– Will have many detective tools to use
– Can revisit timeframe around his death
– Stylus can be used to drag soul on to the top of objects and move them around such as umbrellas, ladders
– Can save other people's lives

REDMOND, Wash.–(BUSINESS WIRE)– Nintendo is offering an easy way for Wii™ console owners to access the Internet without a computer. Effective immediately, people who want to browse the Internet using their Wii consoles will be able to do so at no added cost.

The Wii Menu houses a variety of informational and entertaining channels, such as the News Channel and Wii Shop Channel, that users can visit to enhance their Wii experience. Wii consoles that are linked to a broadband Internet connection have even greater access to additional content and channels. For example, the Nintendo® Channel is an interactive guide to what's new in the world of Nintendo that lets consumers watch trailers, mini-documentaries, product demonstrations and game-play videos, while the Check Mii Out™ Channel allows users to show off their Mii™ creations and download Miis that others have created.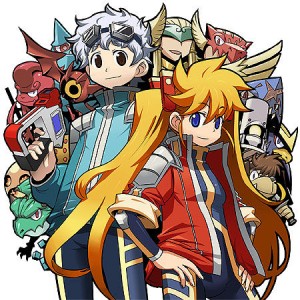 – Called Monster Finder
– Being published by Alpha Unit
– DSi camera used to capture monsters
– Battle with the captured monsters
– More than 100 monster designs
– Matsuda working on character designs

Update: First details are below
– Called Shadow Walker: Kage no Shounen, Hikari no Yousei
– Game Arts handling development
– Mix of action and platforming
– Main character's name is Lux, his fairy is called Popo
– Character only allowed to maneuver in shadow
– Releasing in Japan in October for 1,000 points

Included in this update is a newer version of Adobe Flash, making even more website content available to you.

Until now, the Internet Channel was available to download from the Wii Shop Channel for 500 Wii Points. However, as Nintendo encourages all customers and their families to enjoy browsing the internet from their sofas, the Internet Channel can now be downloaded for free.

For those who have purchased the Internet Channel for 500 Wii Points before, a special offer will be available from late October until the end of December. During this time period, you will be able to download a Virtual Console NES title worth 500 Wii Points for free.

When the exact time period for this offer is finalised, a notification will be sent out via the Wii Message Board and posted on the Nintendo of Europe website.
Thanks to Jake once again for the news tip!

Small update: A few more details – The game will be playable at TGS and is 25% complete.
– Motohide Eshiro is the producer
– Kuniomi Matsushit is the director
– Chibiterasu is a new wolf character, sort of like an adolescent Okami
– Takes place after the first game
– Chibiterasu is taken to Sakuya by Issun, who asks for the wolf's help
– Kuninushi (Susano's son) and other characters will be with you throughout your journey
– Gameplay elements will be similar to the first game
– Unsurprisingly, you use the stylus to control the Celestial Brush similar to how it worked in the original title
– Need to work with Kuninushi to complete the game (ex: need to cross unstable bridge, so you'll have to make a path for Kuninushi to follow with the stylus)
– Project technically started last December when Matsushita told Eshiro that he was interested in making a portable Okami and had developed a prototype
– Matsushita wants to try and reach out to many different people so that they can experience Okami
Thanks to Jake for the news tip!

Update: Details here
Not only has Famitsu revealed a brand new Okami title for the DS, but the magazine also announced a new game that is being developed by the Ace Attorney director and the producer of the sleeper hit Zack & Wiki. For now though, much of the title is shrouded in mystery. In fact, the only details we know right now is that it's for the DS and it's called Ghost Trick. We'll fill you in with new information as it becomes available.


Wii Sports Resort™ is one of the hottest video games on the market with more than one million copies sold in the United States alone. Nintendo has enhanced the social experience of Wii Sports Resort and made it even more immersive by creating the Wii Sports Resort Facebook application.

By adding the Wii Party Time Generator application to your personal Facebook page, you will have the ability to invite all of your Facebook pals to friendly Wii Sports Resort competitions. You can set up parties, host tournaments, post scores and results, view medals and trophies, share photos from your Wii Sports Resort tournament and even do some trash talking. Wii Party Time Generator will allow you to spread the fun, social gaming experience of Wii Sports Resort.

To learn more about the Wii Party Time Generator, download it to your Facebook profile page and start setting up your own Wii Sports Resort events, visit http://apps.facebook.com/wiisportsresort/.