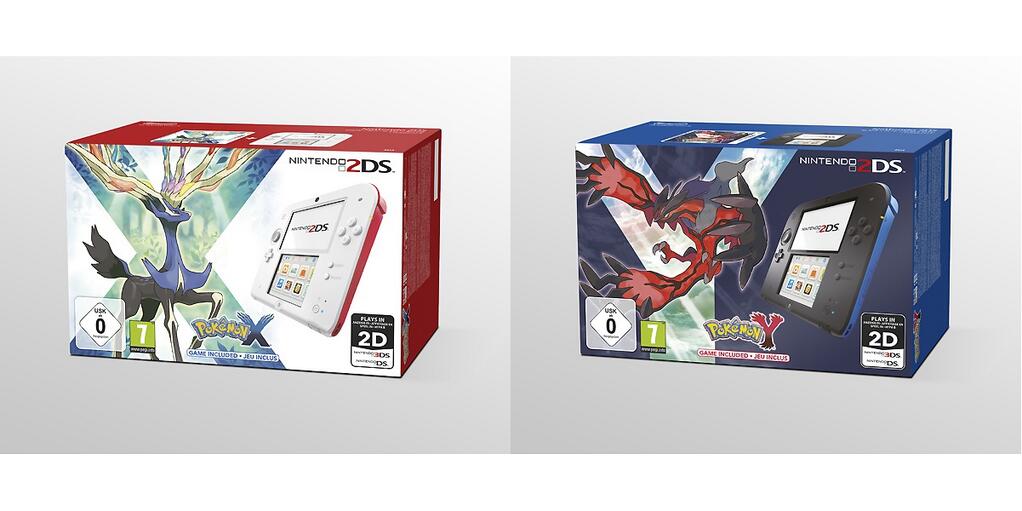 Just a couple of days ago, we reported on new 2DS bundles located on Amazon Spain and Amazon Germany. Since then, additional European retailers listings have been discovered – named ones on Game Mania and Toys XL. It's sounding like the 2DS bundles will begin hitting stores next month.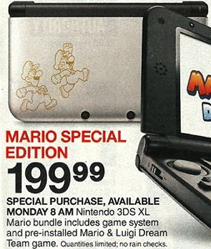 A leaked Target ad confirms the existence of the Mario Special Edition 3DS XL. The package includes a specially-designed system and pre-installed copy of Mario & Luigi: Dream Team for $199.99. Target will begin selling the Mario Special Edition starting on December 2, and that'll likely be the case for most retailers.
Several 2DS bundles have been listed by Amazon.
Over at Amazon.es, the site includes entries for Pokemon X, Pokemon Y, and Animal Crossing: New Leaf packs. Amazon Germany also seems to list the same bundles as well as one for Mario Kart 7.
Nintendo hasn't officially confirmed any 2DS bundles for the west, though the company did recently announce the two Pokemon packs for South Korea.
Thanks to snow for the tip.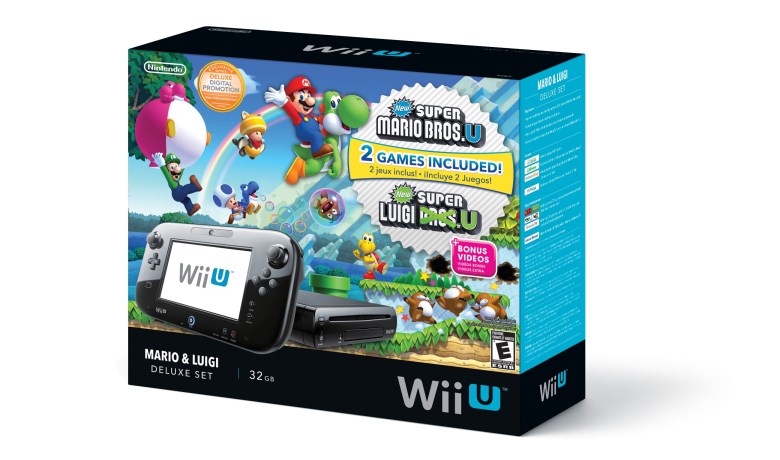 Play.com has the Mario/Luigi Wii U bundle going for just £199.99. You can place an order here. The package comes with a 32GB console, a copy of New Super Mario Bros. U, and a copy of New Super Luigi U.
The Zelda 3DS XL bundle is now available for pre-order at two additional retailers. Walmart and Toys"R"Us are both taking reservations. They join Best Buy and GameStop, both of which started taking pre-orders a couple of weeks ago.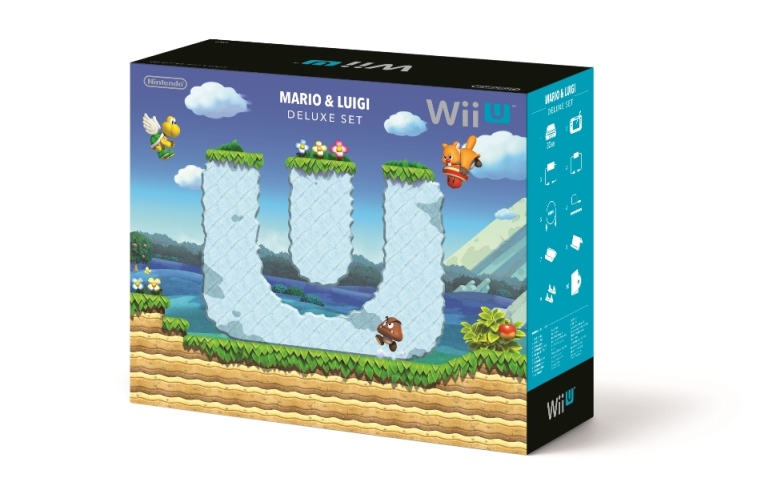 The recently-released Mario/Luigi Wii U bundle is sold out on GameStop.com as well as Target.com. Both retailers currently list the product as "unavailable". As of now, Best Buy seems to be one of the few retailers still taking orders online.
The 3DS remake of Dragon Quest Monsters 2 will arrive in Japan on February 6, Square Enix announced today. Pricing is set at 5,490 yen.
Alongside the main release, a special bundle will be made available. It'll include a copy of the game and a specially-designed 3DS XL system. This is priced at 24,390 yen.
Note: You can order the new items released by Nintendo today below at the following links:
New Super Mario Bros. U/New Super Luigi U Wii U bundle
Mario Wiimote Plus controller
Luigi Wiimote Plus controller
Skylanders Swap Force bundle
Holiday Cheer Starts with New Bundles, Accessories and Offers

REDMOND, Wash., Nov. 1, 2013 – Nintendo has the best deals for the holiday season, and four of them kick off today. Nov. 1 marks the day consumers can find a lower price for Nintendo Land, a new Wii U hardware bundle, cool new accessories and a free trial for one of the most popular exercise franchises in video game history. These deals represent one of the many ways that Nintendo is bringing value and variety to consumers. If that's not enough, an amazing new Wii U bundle featuring Skylanders Swap Force debuts on Nov. 15.

"Nintendo is making sure holiday shoppers have great deals and lots of choices," said Scott Moffitt, Nintendo of America's executive vice president of Sales & Marketing. "We have something for everyone on your shopping list, and we're making it easy for you to beat the holiday rush and get started now."

Values that start today include: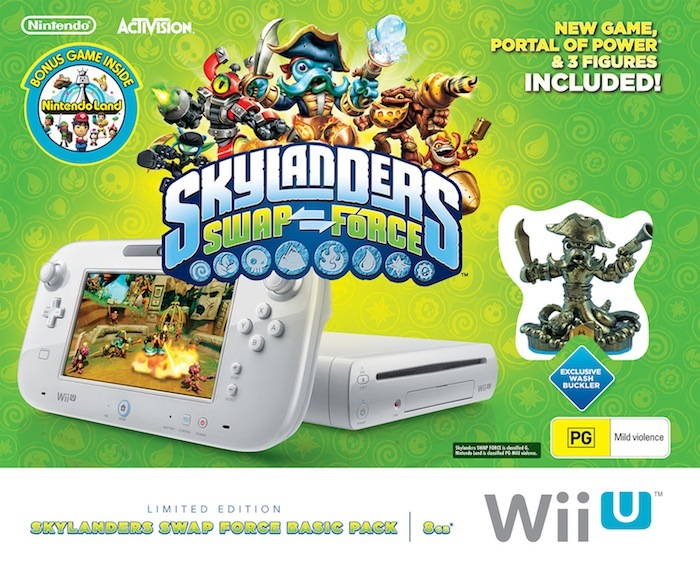 Two new Wii U bundles are making their way to Australia and New Zealand.
On November 14, a Just Dance Pack will be available. The Skylanders Swap Force Pack will follow on November 21. The two bundles will retail for AU$349.95.
Here's the full contents of both:
Just Dance Pack
– Wii U Basic
– Just Dance 2014 game disc
– Nintendo Land game disc
– Wii Remote Plus (White)
– Sensor Bar
Skylanders SWAP Force Pack
– Wii U Basic
– Nintendo Land game disc
– Skylanders SWAP Force Wii U game disc
– Portal of Power
– Three Skylanders figures, including Ninja Stealth Elf and two SWAP Force characters: EXCLUSIVE Color Shift Wash Buckler and Blast Zone
– Collector poster, trading cards and sticker sheets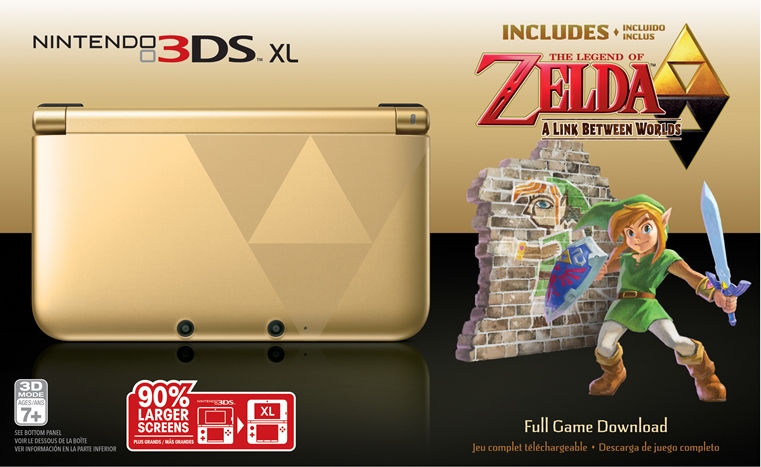 Update (10/31): Best Buy now taking pre-orders. You can reserve the bundle here.
Original: Retailers have started to open pre-orders for Nintendo's just-announced Zelda 3DS XL bundle. GameStop's up first – you can reserve the product here
.
No word yet on whether the bundle will be available at other retailers. If others like Best Buy go live, we'll update this post.