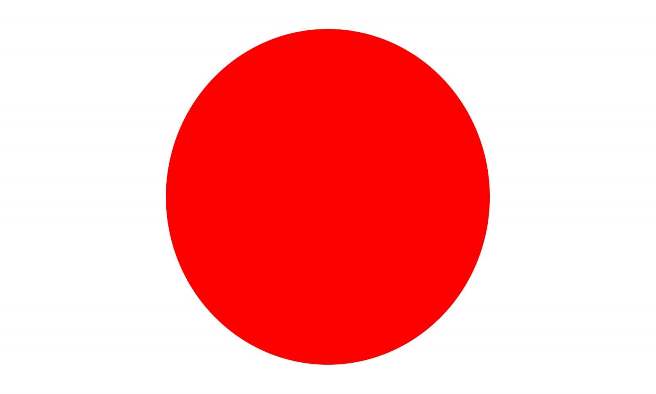 This week's expanded Japanese software sales are as follows:
1. [WIU] Mario Kart 8 – 42,261 / 441,205
2. [3DS] Youkai Watch – 32,960 / 1,087,217
3. [3DS] Persona Q – 31,427 / 218,329
4. [PS3] World Soccer Winning Eleven 2014: Samurai Blue Challenge – 20,264 / 103,267
5. [PSV] The Legend of Heroes: Ao no Kiseki Evolution – 19,659 / NEW
6. [PS3] One Piece: Unlimited World Red – 18,026 / NEW
7. [PSV] One Piece: Unlimited World Red – 10,348 / NEW
8. [PS4] Thief – 8,772 / NEW
9. [3DS] Card Fight!! Vanguard: Lock on Victory!! – 7,315 / 39,568
10. [PS4] FIFA 14 – 6,264 / 41,436
11. [3DS] World Soccer Winning Eleven 2014: Samurai Blue Challenge – 6,218 / 42,914
12. [PS3] Thief – 4,899 / NEW
13. [3DS] Pokemon X/Y – 4,834 / 4,083,184
14. [3DS] Mario Party: Island Tour – 4,617 / 393,544
15. [WIU] One Piece: Unlimited World Red – 4,209 / NEW
16. [3DS] Mario Kart 7 – 4,195 / 2,335,837
17. [3DS] Monster Hunter 4 – 3,835 / 3,293,056
18. [PSP] World Soccer Winning Eleven 2014: Samurai Blue Challenge – 3,470 / 18,612
19. [3DS] Kirby Triple Deluxe – 3,379 / 599,510
20. [PS3] Mobile Suit Gundam Side Stories – 3,295 / 93,733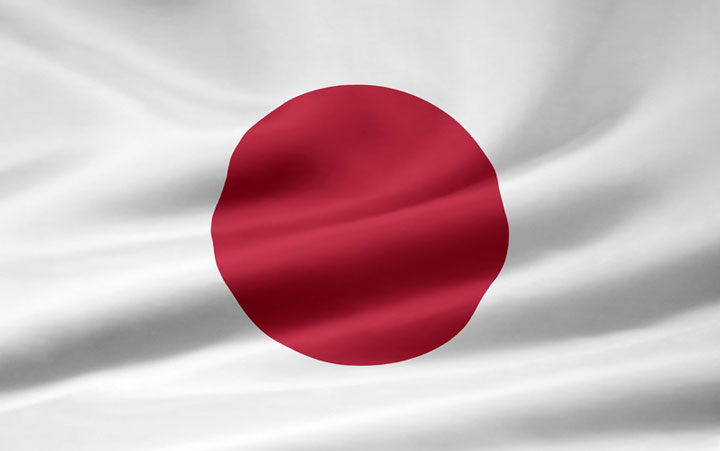 The latest Japanese hardware sales from Media Create are as follows:
3DS LL – 21,267
Vita – 13,299
Wii U – 12,249
PS4 – 8,395
PS3 – 6,564
3DS – 5,308
PSP – 4,325
Vita TV – 1,436
Xbox 360 – 231
For comparison's sake, here are the hardware numbers from last week:
3DS LL – 30,924
Wii U – 13,766
Vita – 11,450
PS4 – 9,466
PSP – 9,365
PS3 – 6,561
3DS – 5,346
Vita TV – 1,193
Xbox 360 – 255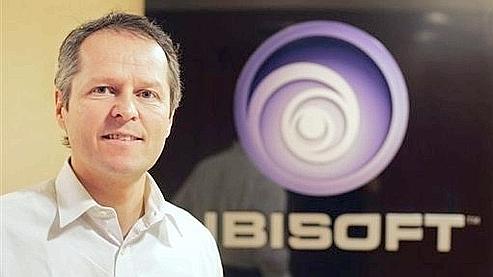 According to Ubisoft CEO Yves Guillemot the pressure is on Nintendo this financial year with the Wii U, as another failed year for the system could cost the company third party support. In an interview with CVG, he had this to say:
"With Mario Kart, Wii U made one step and we expect with Smash Bros. it will also do more. If Nintendo put the right price on the machine then they will probably have a chance to do further,"

"We are coming with Watch Dogs and Just Dance this year. We also have another game on the shelves that we expect to come at some point when there will be more machines,"

"That game is waiting for more machines to be available,"

"We are also waiting for them to achieve more sales so that we can invest more. Because the problem we have with next-gen now here, is that we are seeing less games that are on next-gen and last-gen consoles."

"Nintendo has to perform this year, otherwise they will have less games. Justifying investing in the machine needs a larger install base,"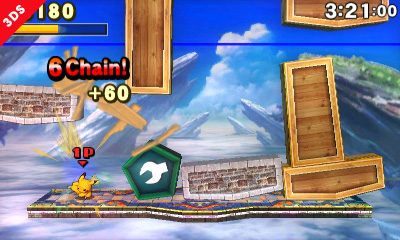 Today Sakurai gave us a look at a new 3DS mini-game and had this to say along with the screenshot:
Here's a new mini-game that's quite a bit different from Coin Launcher in Super Smash Bros. Brawl. It's called Trophy Rush! The details…will be kept secret for now.
NZGamer has published a new Yoshi's Wooly World interview with Takashi Tezuka. You can find excerpts from the discussion below and the full thing here.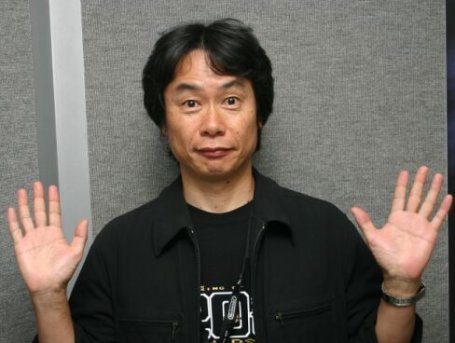 Being a left-handed gamer isn't so easy. A lot of titles don't accommodate such users too well, making it difficult to play.
This is something that Shigeru Miyamoto seems to understand. And he told Kotaku that he'll talk to his teams about seeing what can be done.
Miyamoto stated: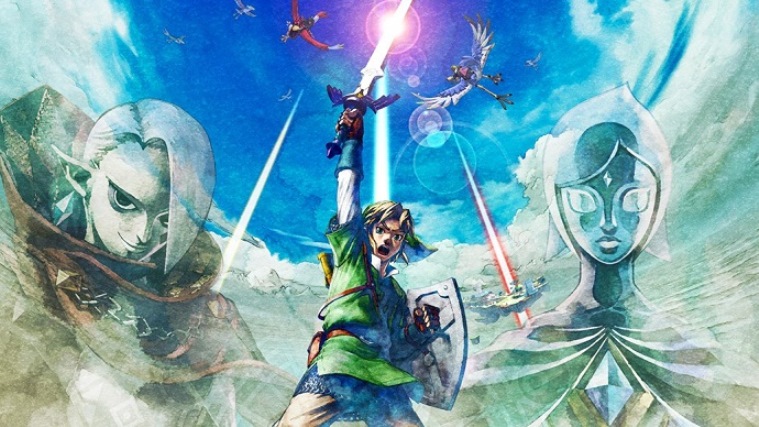 One of the more common complaints with The Legend of Zelda: Skyward Sword concerned the game's tutorials. Many felt that there were too many of them, especially at the beginning.
This is something that series producer Eiji Aonuma has learned from. Aonuma told Kotaku that he now understands "that when you go out and buy a game, you buy the game because you want to play it, and you don't want to have any obstacles in the way." Additionally, he admitted that Skyward Sword's tutorials were "frontloaded".
Aonuma said this was all "a real learning experience for me", and he'll "be careful not to do that."
Super Mario Bros. has been around for nearly thirty years. At this point, most would have expected that the game's major glitches and infinite lives tricks would have been discovered. But apparently not!
As shown in the video above, one player has seemingly managed to uncover a new glitch leading to a constant stream of 1-ups.
Here's how the technique is described:
First, you must first take player one's Mario to the second level of the game and throw away your first life. With Luigi taking over, player two must traverse all the way to World 5-2 and find the hidden beanstalk block halfway through the stage. Once there, Luigi must start climbing the vines, however, he must await – and take on the chin – an incoming projectile from one of the Hammer Bros. Upon being hit, once player one resumes control of Mario, the beanstalk from World 5-2 will start growing in World 1-2, providing all you need to infinitely kick shells for unlimited bonuses.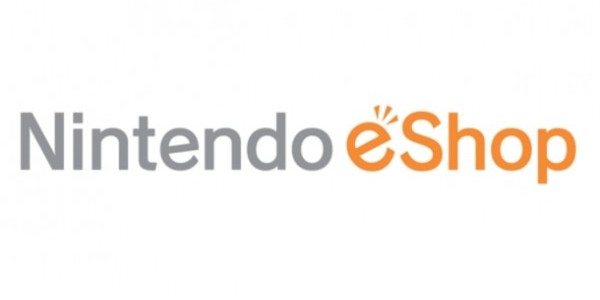 This week's European Nintendo Downloads are as follows:
Wii U
Pullbox World – Regular price is €9.99 / £8.99 / CHF14.00; €6.99 / £6.29 / CHF9.80 until 31/07/14 if you've previously downloaded Pullblox or Fallblox on Nintendo 3DS
Monkey Pirates – €4.99 / £4.49 / CHF7.00
Another World – 20th Anniversary Edition – €7.99 / £7.19 / CHF11.20
How to Train Your Dragon 2 – €39.99 / £29.99 / CHF48.85
Color Zen Kids – €2.99 / £2.99 / CHF3.99
Wii U VC
Super C – €4.99 / £3.49 / CHF7.00
3DS
Another World – 20th Anniversary Edition – €7.99 / £7.19 / CHF11.20
How to Train Your Dragon 2 – €29.99 / £24.99 / CHF36.60
Color Zen Kids – €2.99 / £2.99 / CHF3.99
BearShark – €1.99 / £1.79 / CHF2.80
3DS DLC
Mario Golf World Tour: Star Pack – €5.99 / £5.39 / CHF8.40
Mario Golf World Tour: Free-Trial Course Pack – free (If you invite Rosalina to play, you'll also get two courses: Mario's Star and the New Super Mario Bros. U-inspired Rock-Candy Mines! If you download the Free-Trial Course Pack, you can try the new courses before you buy!)
Special Offers
Toki Tori 2 + – €2.99 / £2.50 / CHF3.99 (until July 3)
Aqua Moto Racing 3D – €5.99 / £5.39 / CHF8.39 (until July 17)
Fractured Soul – €3.99 / £3.59 / CHF5.60 (until July 3)
Source: Nintendo PR