Bandai Namco recently put up a rather interesting job posting for "Smash Bros. 6". Although it was taken down after being discovered by various outlets, it mentioned that the game will be released next year on Wii U and 3DS.
Here's what you should know about the job listing:
– Project currently being worked on by 120 staffers
– Number expected to increase to 200
– Team needs programmers for various roles
– They'll be put into different teams to handle characters, stages, 3D programming, motion, game mode, mini-games, menu, UI, and more
– Message on the recruitment page:
"Social games are currently a big hit, but the current state of job opportunities for making retail games is critically low. In the midst of this, this will likely be your only chance to be part of a development project for the Smash Bros. [series], which has surpassed a total of 10 million in worldwide sales. And Bandai Namco believes that now is the best time to recruit programmers for retail games."
– Only 3 Smash Bros. games thus far
– Wii U/3DS games would count as the fourth
– The two games have generally been thought of as "Smash Bros. 4"
– "6" could be a typo
– Super Smash Bros. Wii U/3DS may have been delayed into 2015
– Another possibility is that Smash Bros. Wii U and 3DS are the fourth and fifth in the series, and Smash Bros. 6 is an entirely different/updated version of the game being released next year
– Tatsuya Matsumura, a consultant who uploaded the ad, seems to still have all of his other recruitment ads live on the website
– Matsumura appears to have been in the business of a career consultant to connect developers and software companies with programmers and engineers since 2011
He currently specializes in getting people in touch with gaming and software developers, and has successfully helped the recruitment of over 2,000 people thus far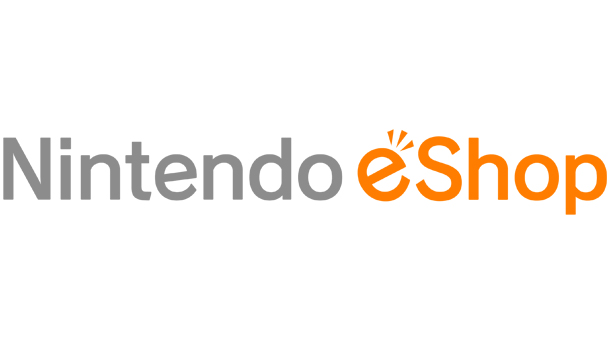 This week's European Nintendo Downloads are as follows:
Wii U
LEGO The Hobbit The Video Game €49.99 (£39.99)
Batman: Arkham Origins Blackgate – Deluxe Edition €19.99 (£15.99)
Wii U Virtual Console
Kirby & The Amazing Mirror €6.99 (£6.29)
Wario Ware Inc.: Minigame Mania €6.99 (£6.29)
3DS
LEGO The Hobbit The Video Game €39.99 (£34.99)
Mystery Case Files: Return to Ravenhearst €11.99 (£10.79)
Mystery Case Files: Dire Grove €11.99 (£10.79)
Governor of Poker €4.99 (£4.49)
=====
Price Reductions
Wii U
DuckTales: Remastered €7.49 (£5.99) until 17/04/14 23:59 UTC.
TNT Racers – Nitro Machines Edition €4.99 (£4.49) until 24/04/14 23:59 UTC.
3DS
4 Elements €5.99 (£5.39) until 08/05/14 23:59 local time.
Jewel Quest 4 Heritage €5.99 (£5.39) until 08/05/14 23:59 local time.
Luxor €5.99 (£5.39) until 08/05/14 23:59 local time.
Jewel Quest Mysteries 3 – The Seventh Gate €5.99 (£5.39) until 08/05/14 23:59 local time.
Secret Mysteries in London €5.99 (£5.39) until 08/05/14 23:59 local time.
Permanent
3DS
MYST €9.99 (£8.99)
URBAN TRIAL FREESTYLE™ €4.99 (£4.49)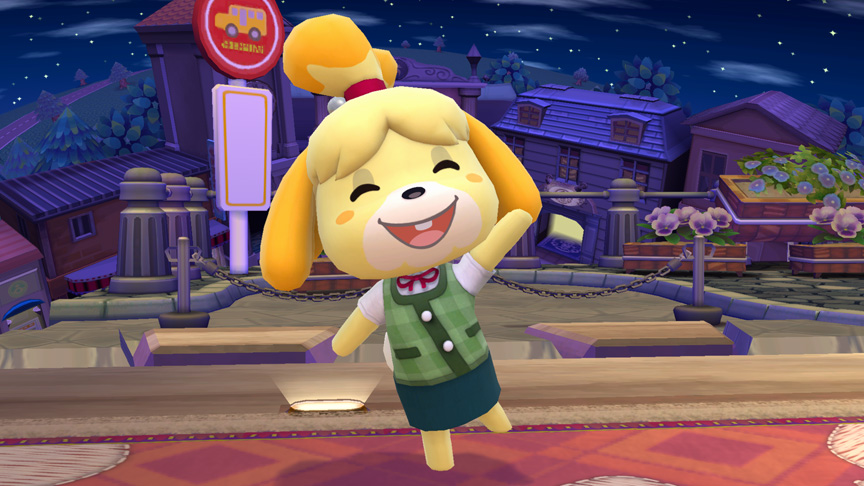 Along with today's screenshot, Sakurai passed along the following message on Miiverse:
Pic of the day. Hello fighters! I'll assist you with fresh-picked fruit from my town!♪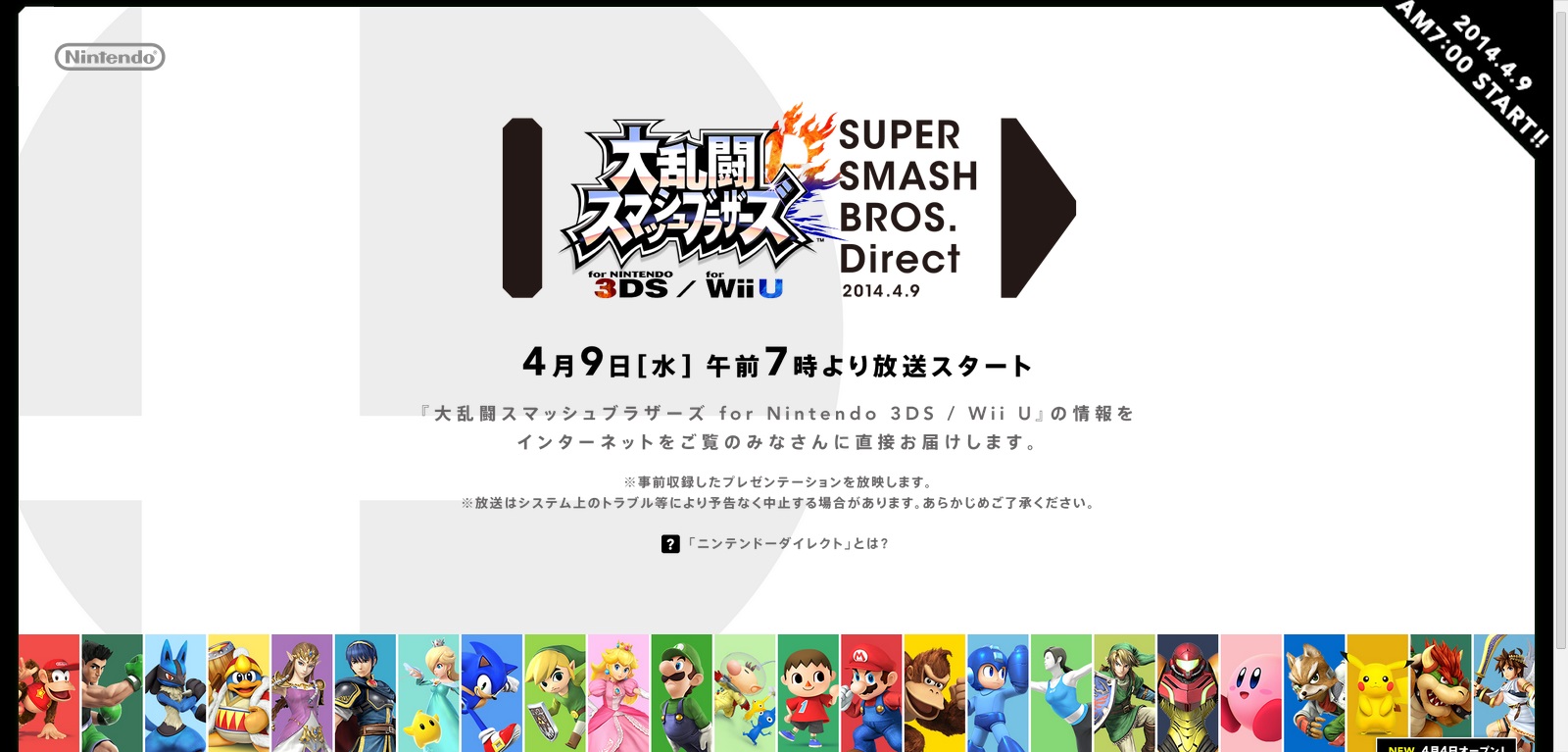 Update: North American Nintendo Direct page can be found here while the Japanese page is here.
A Super Smash Bros. Direct will be streamed on Tuesday, Nintendo announced today.
The company shared the news on Twitter, writing:
Join us on 8/4 at 11pm UK time for a #SmashBros. Direct focusing on the upcoming #WiiU & #3DS games pic.twitter.com/mjrCfC5LSI

— Nintendo UK (@NintendoUK) April 4, 2014
In an email sent out to the press, Nintendo states that the presentation "will provide new details on the Super Smash Bros. games coming to Wii U and Nintendo 3DS."
You can watch the Direct at 6 PM PT / 3 PM PT on April 8.
Capcom and Treasure are working on a follow-up to Gaist Crusher, a 3DS game released in Japan in December 2013. The new project, titled "Gaist Crusher God", will launch this fall.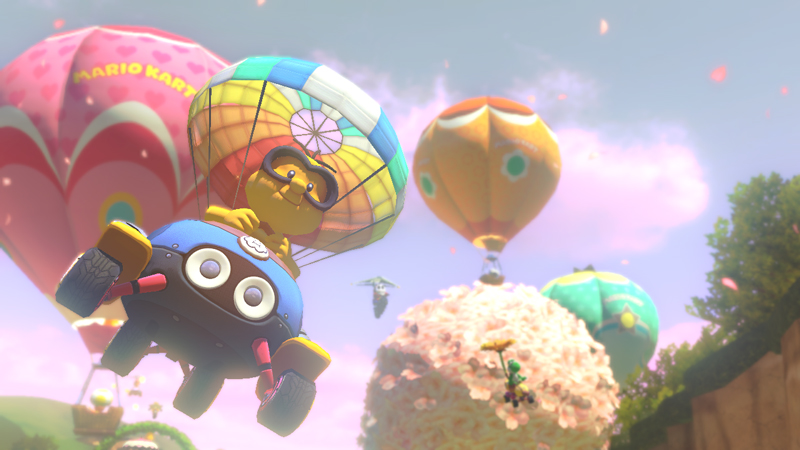 GameSpot has published a series of articles featuring commentary from Mario Kart 8 producer Hideki Konno and director Kosuke Yabuki. During a roundtable session held at GDC last month, the two touched on the game's graphics, balance, brand new Rainbow Road course, and more. You can find the Q&A roundup below.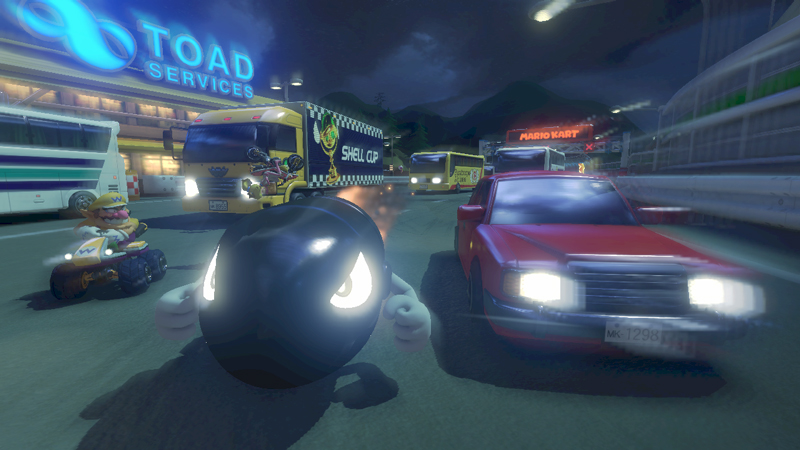 This is something that we covered in our Mario Kart 8 press release today, though this nugget deserves a bit of extra attention.
Yep – Mario Kart 8 does in fact feature music recorded by live performers. It's not for all tracks, but it's a fantastic addition in any case!
Live recorded music: For the first time in the Mario Kart series, select courses in Mario Kart 8 feature music recorded by live performers.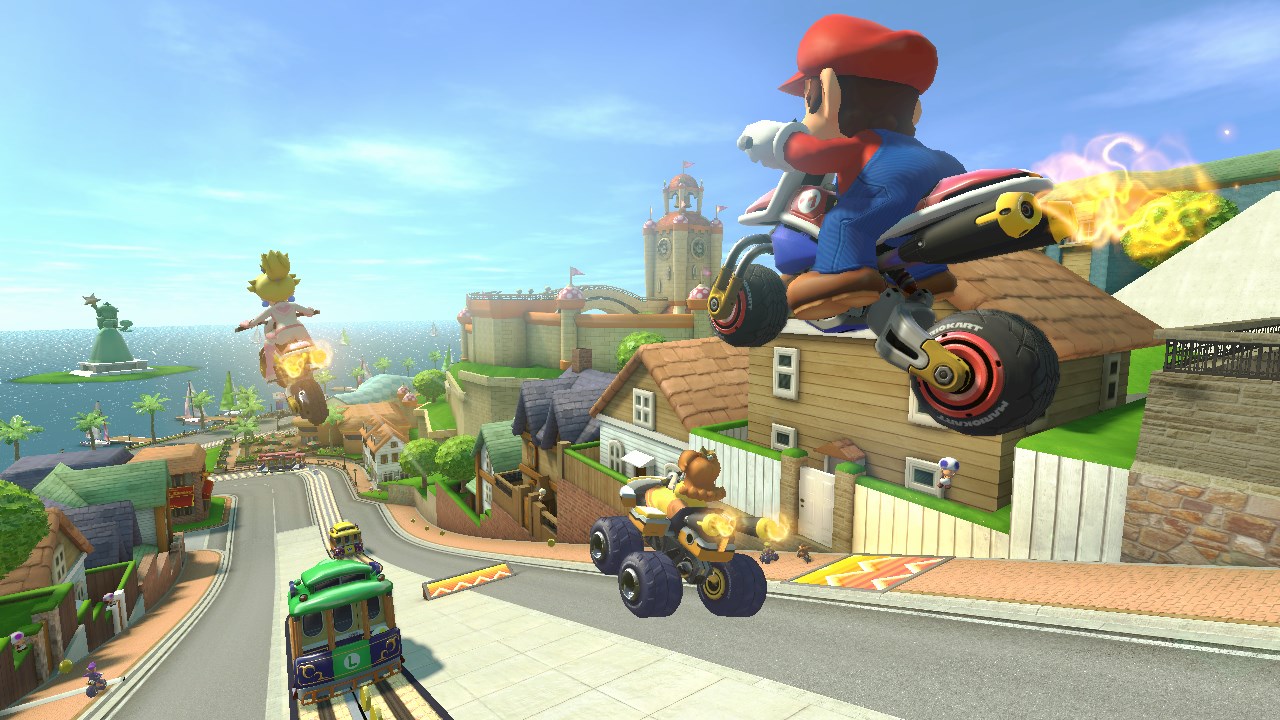 Despite rumors to the contrary, Mario Kart 8 will not include a track editor. Producer Hideki Konno finds the idea interesting, though implementing such functionality would be difficult, he explained during a roundtable held at GDC.
Konno started out by stating that allowing gamers to design Mario Kart 8 tracks is "a fun feature" and something he's "been interested in for a long time", he said. "However, with Mario Kart, course creation is key to the series, and it's really tough."
Konno added: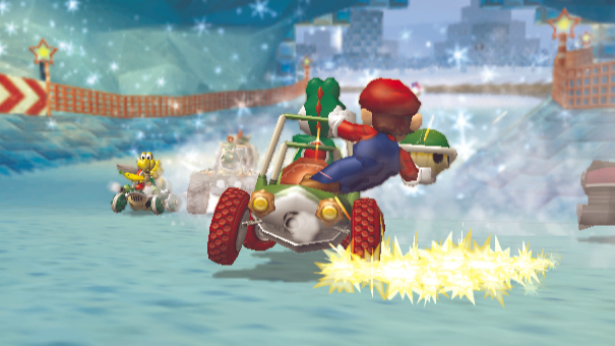 The Mario Kart series has yet to see the return of dual racers since Mario Kart: Double Dash. Yet even though this feature hasn't been revisited, Nintendo is still open to the idea of featuring two racers per cart.
Mario Kart 8 producer Hideki Konno said during a GDC 2014 roundtable session:
"It wasn't just a simple case of, 'Hey, we're not going to do that again.' We really think the two racers together in one kart of Double Dash was really unique, and we thought it worked really well."

"We've got that in our pocket, so if we come up with any new, cool ideas that utilize having two players racing together, we will definitely grab that and possibly bring it back out."

"Having two players racing together, it does have a pretty high cost in terms of processing power, so that is an obstacle. That being said, if we could come up with some ways around that processing cost, we may have two players, maybe even three players, racing together. If we could come up with some cool ideas, we'll definitely use them."