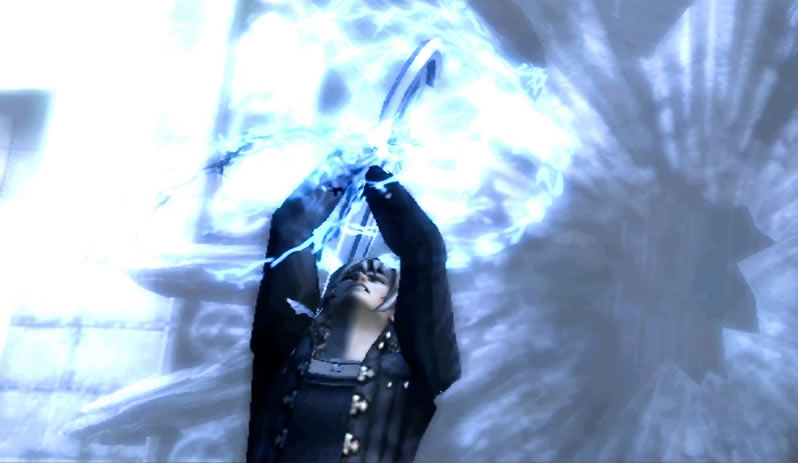 Final Fantasy creator Hironobu Sakaguchi held a panel at PAX Prime 2014 today. Sakaguchi mentioned that it would be nice to work on a continuation of The Last Story (or Blue Dragon/Lost Odyssey), although nothing is happening behind the scenes currently.
At one point, Sakaguchi was specifically asked if there's a chance of a new The Last Story. He responded in English: "Ok, yeah, you talk to Nintendo." The audience cheered and applauded when the panel's moderator asked who would like to see a sequel on Wii U, and Sakaguchi again added: "And maybe PlayStation 4 too?"
Sakaguchi may not have been too serious throughout all of this. He was laughing, and could have just been teasing the audience.
Other than The Last Story, Sakaguchi was also asked about which systems he plans on working with. One of his comments stated that Nintendo always keeps people on their toes when it comes to new hardware announcements. Additionally, Sakaguchi is looking forward to the New 3DS and hopes to have a chance to work on the platform.
Update 2: One last bump. Best Buy pre-orders are now open here.
---
Update: GameStop pre-orders here.
---
Pre-orders for the Amiibo figures are now starting to go live. All of the characters can be reserved on Amazon right here.
. We'll update this post when other retailers open pre-orders.
We also have a first look at the packaging for Amiibo. Check out the gallery below for all images.
Masahiro Sakurai took to Miiverse earlier today and shed a little more light on Shulk's moves in the new Smash Bros. Continue on below for his full comments.

Shulk's sword, the Monado, slashes enemies with a beam when activated, so it can strike from long range. What really makes this weapon unique is that when the Monado Arts are activated, it can change Shulk's features and abilities! Emerge victorious in battle by changing your abilities strategically!!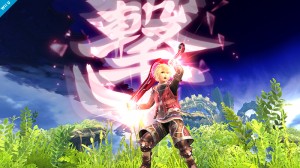 [List of Monado Arts]
? (Jump): higher jumps, lower defense.
? (Speed): faster movement, weaker attacks.
?(Shield): higher defense, slower movement.
?(Buster): stronger attacks, weaker launch ability.
?(Smash): Stronger launch ability, weaker attacks, lower defense against launching.
The New 3DS will be more powerful than its predecessor thanks to a beefed up CPU. It also seems that the system could offer extra RAM and VRAM.
As reported by 3dbrew:
Based on disassembly of certain sysmodules for code added/changed with in the 8.0.0-18 update, it appears that the "New 3DS" has the following changes:

They extended FCRAM from 128MB to 256MB.
They added another VRAM (?) of 4MB.
Nintendo released a five-minute Japanese trailer for Super Smash Bros. 3DS earlier today. You might be interested to hear that it officially confirms a returning character. Head past the break for more.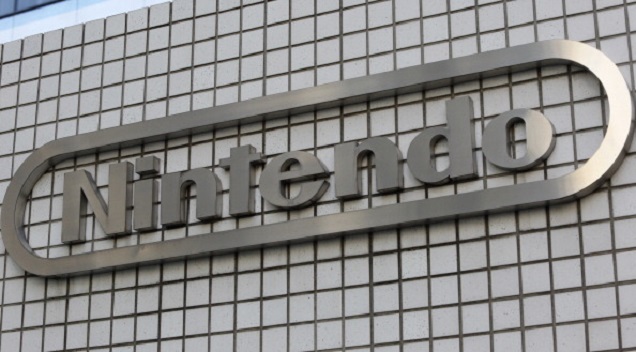 In June, there was talk of Nintendo of Europe laying off 130 full-time employees. An additional 190 staffers have since been confirmed to be receiving the same treatment. These people come from Nintendo's Germany-based localization department by way of a leasing agency. Kotaku points out, "Though technically those 190 people were temporary employees, in practice, they all worked exclusively for Nintendo, and many of them had been working there for years".
All of these layoffs combine to affect 320 employees. They will all be gone by August 31.
Nintendo said in a statement today:
As previously communicated in June 2014, approximately 130 permanent employees will be released by Nintendo of Europe (Germany) at the end of August 2014 as part of a set of measures to better enable the European business to adapt to the rapidly changing business environment.

As a separate measure, Nintendo of Europe is reorganizing its European Localization Development (ELD) department, where it currently uses a number of temporary agency workers in translation and testing activities, in order to increase flexibility and cost-efficiency in the long-term. It is intended that there will be an increase in outsourcing future translation and test activities to third-party companies on an as-needed basis, and very sadly this has meant having ended the contracts of 190 temporary agency workers, who were formally notified of this decision in June 2014.
Q: What kind of applications are pre-installed to the device?
A: The below applications will be included from the start.
Health & Safety Information
Nintendo 3DS Camera
Nintendo 3DS Sound
Mii Maker
StreetPass Mii Plaza
Nintendo eShop
AR Games
Face Raiders
Activity Log
Nintendo Zone
Download Play
System Settings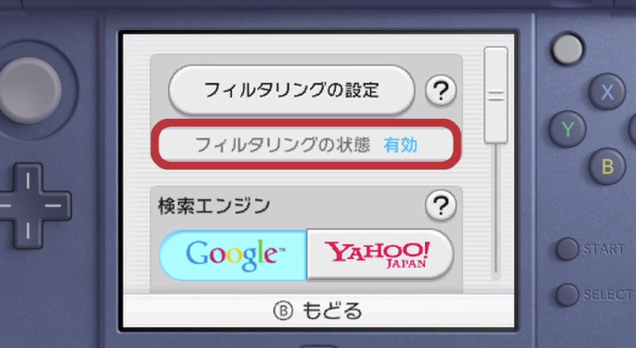 The Internet browser in New 3DS systems come with a pre-installed filter which limits what websites can be visited. Users can immediately turn it off for 30 yen ($0.29) by registering a valid credit card.
Nintendo says that the filter will be used to "prevent children from looking at harmful websites" on the New 3DS. The fee, which goes hand in hand with credit card registration, is necessary so that children cannot disable the filter without their parents' consent.